Social, climate justice top UCC News stories in 2022
Continued work for racial justice received some of the most coverage on the pages of United Church of Christ News in 2022 — the denomination's Join the Movement Toward Racial Justice initiative continued to build momentum, sharing stories, bringing a new focus to contemporary abolition movements and launching a multi-million dollar fundraising campaign to support the effort long-term.
The year witnessed new climate policy, the outbreak of war in Ukraine, threats to abortion access and the on-again, off-again policy decisions delaying the end of Title 42 for asylum seekers — and the people of the United Church of Christ responded, living into the commitment to build a just world for all.
This list shows one small snapshot of a complex year, and many of these issues intersect and overlap. But below we offer a selection the top news topics covered by UCC News in 2022.
#10: A new home for the UCC National Setting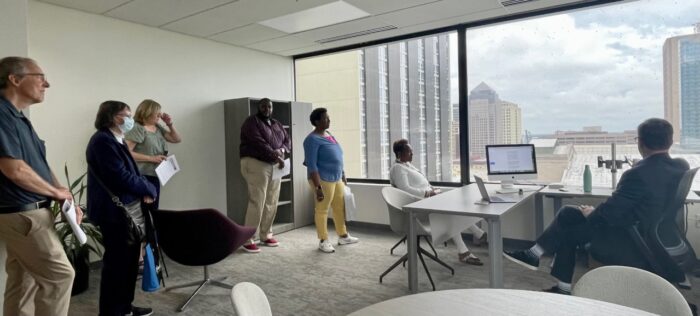 The Amistad Chapel held a meaningful final worship service in March, after the UCC sold its Cleveland headquarters at 700 Prospect Ave. and relocated to leased space at 1300 E. 9th St. Some of the building's items found new homes as well, with the pulpit, organ and furniture being distributed to churches and nonprofits. The sacred chapel table and lighted glass ceiling have been incorporated into the design of the new Amistad Conference Room at 1300.
In July, the national setting moved into its newly finished office space overlooking Lake Erie, with many staff returning to onsite or hybrid work after two and half years working remotely. When General Minister and President the Rev. John Dorhauer welcomed visitors to an October Open House, he emphasized the new technology and 21st-century design, assuring that the national setting's "continuing warmth, hospitality and call to love hasn't changed."
#9: All-church summit for the emerging church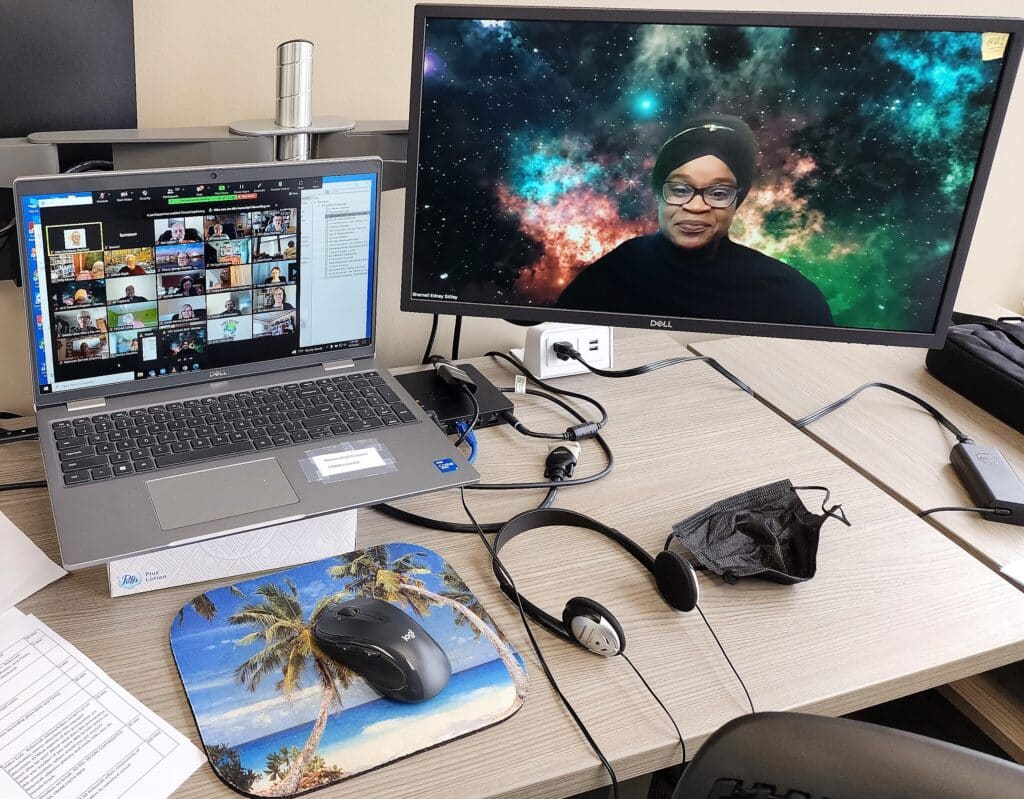 In September, the UCC held a virtual all-church summit, "The Space Between: The Emerging Church in a Post-Pandemic World." This three-day event dug deep into the mission and ministry of local congregations, making space to acknowledge what churches and individuals lived through during the COVID-19 pandemic and how worship and church has changed.
More than 150 participants engaged in the gathering which featured prophetic speakers across the church and interactive "unpacking" sessions. Attendees identified areas for continued stretching and exploring, and brainstormed ways to resource the needs of the emerging church.
Discussion centered around topics of resiliency and fragility, hybrid church and hyper-local ministry, exploration of what "post" means when discussing words like post-pandemic or post-colonial, and trauma and how churches can be spaces of hurt or healing.
#8: Disaster recovery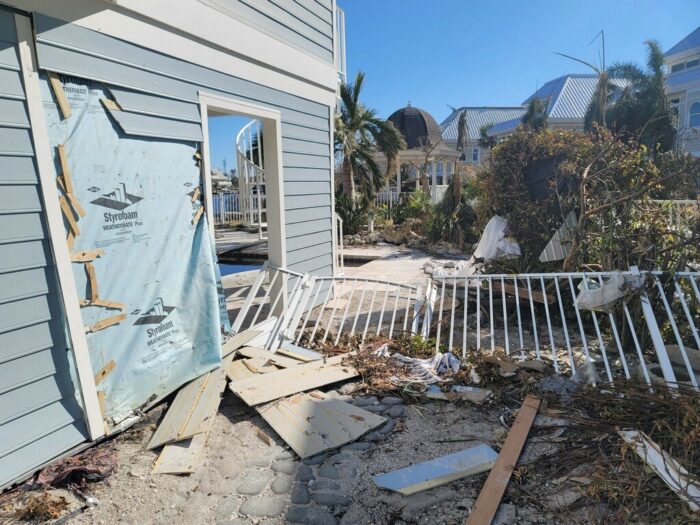 Unprecedented flooding in Montana. Hurricanes in the Caribbean and Florida. New Mexico's largest-ever wildfires. It was another year of severe weather events.
These are among the many locations where Disaster Ministries offered initial assistance and began laying the groundwork for long-term recovery. Solidarity grants also went toward addressing issues like a water crisis following floods in Jackson, Miss. Wider Church Ministries Global H.O.P.E. distributed funds from the Hurricanes 2022 Emergency Appeal to help those impacted by Hurricanes Ian and Fiona.
The church responded to global disasters as well, launching the UCC Pakistan Response Fund in September after torrential monsoons caused significant damage, death and displacement. Global H.O.P.E. also joined international ecumenical efforts to send funds and raise the visibility of drought in East Africa.
#7: Response to gun violence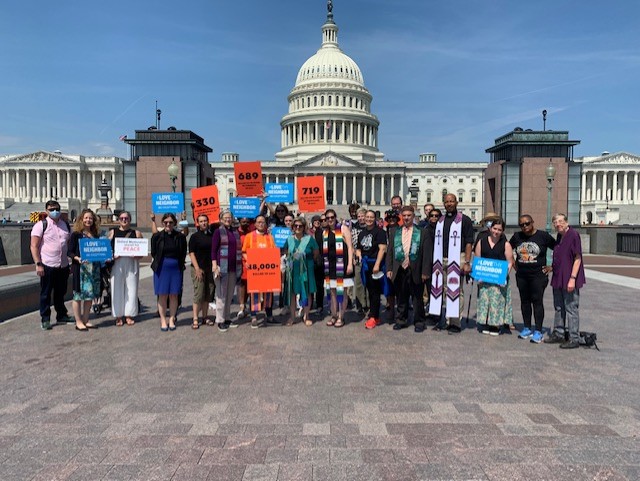 "The call to discipleship requires that we love our children more than we love our guns," wrote the Rev. Traci Blackmon, UCC associate general minister and vice president, responding to a school shooting in her hometown of St. Louis in late October.
Churches across the country engaged in prayer and protest for a just response to shootings in a year where U.S. gun death rates hit the highest level in decades. This included lives lost to guns in Brooklyn, N.Y.; Buffalo, N.Y.; Uvalde, Texas; Highland Park, Ill.; Akron, Ohio; and Colorado Springs, Colo.
UCC congregations responded by creating silent memorials, by distributing free handgun locks and by highlighting intersecting needs to dismantle systems of white supremacy and ideologies of dominance. Congress passed the bipartisan Safer Communities Act, and the UCC's Office of Public Policy and Advocacy encouraged ongoing advocacy for more robust gun legislation, urging individuals to "not just lament but work to build a world restored."
#6: Welcome for migrants, refugees, asylum seekers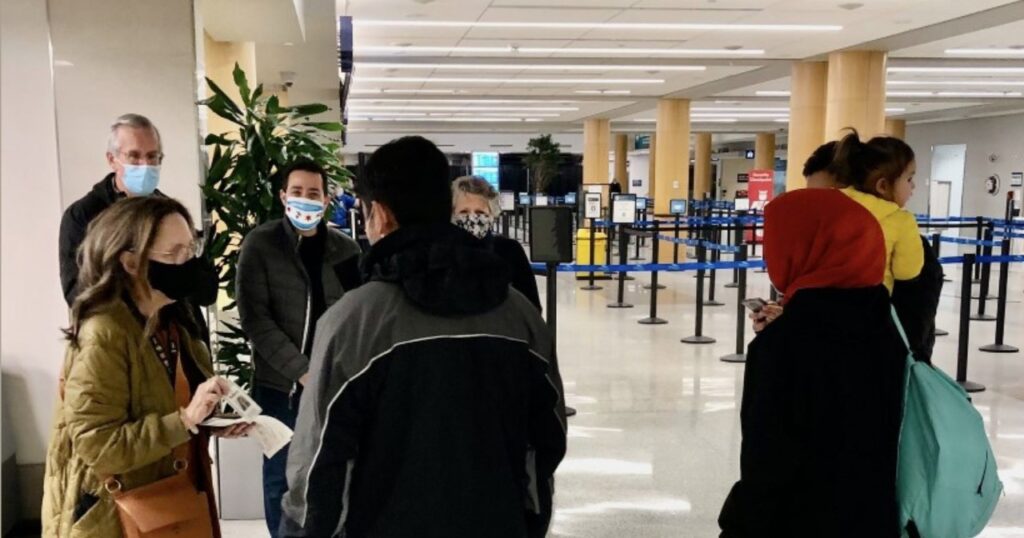 UCC congregations all over the country worked to sponsor and support Afghan people who fled their homeland following last year's takeover of the country by the Taliban. Many also pitched in to welcome and assist migrants bussed to D.C., New York and Chicago from states in the southern U.S. in September.
Advocates called for the end of the "inhumane" use of Title 42 to unjustly expel or block individuals seeking asylum at the U.S. southern border. After a federal judge blocked its expected end in March, the UCC continued to advocate against its use. A federal court overturned the policy in November in a victory for asylum seekers, but the Supreme Court in December blocked the administration's plans to dismantle Title 42, and ruled the day after Christmas that the policy must stay in place for now.
UCC immigration advocates continued an ongoing call for Congress to create a path to citizenship for migrants following an October blow to the DACA program when the Fifth Circuit Court of Appeals ruled that the program violates U.S. immigration law.
#5: Reproductive justice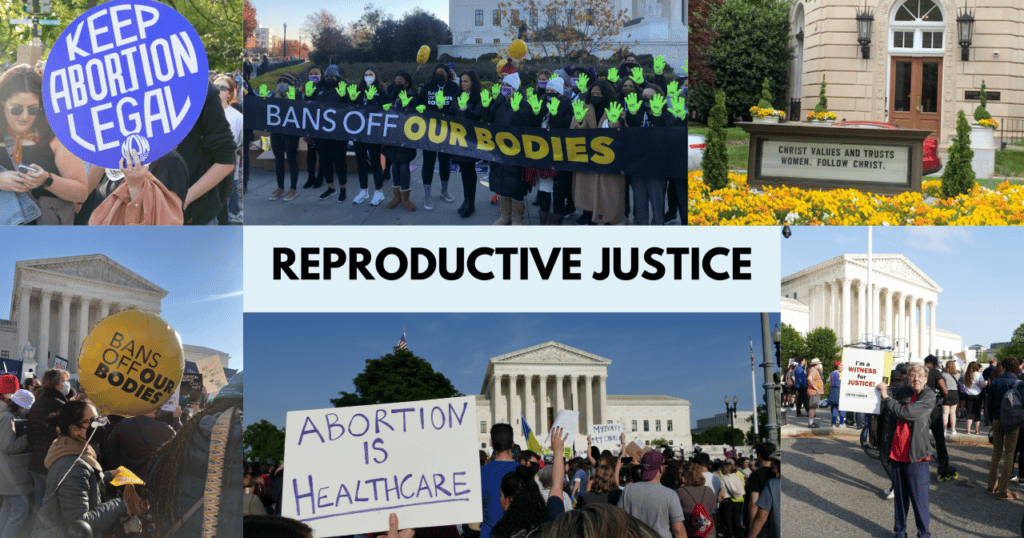 Reproductive justice became a critical national issue when the Supreme Court overturned Roe v. Wade, threatening nearly 50 years of reproductive rights. The high court's June decision came as many new state laws banning abortions closer to conception took effect.
The UCC, led by the faith conviction that every individual deserves the right to follow their personal religious and moral convictions regarding their reproductive healthcare, focused on encouraging ongoing advocacy, shared a storytelling series on history and personal experiences of reproductive justice, and developed a UCC reproductive justice working group. Church members gathered for mourning and encouragement, and called for resisting unjust policies through local legislative acts, joining other religious bodies to challenge the constitutionality of Ohio's abortion ban bill.
#4: Climate justice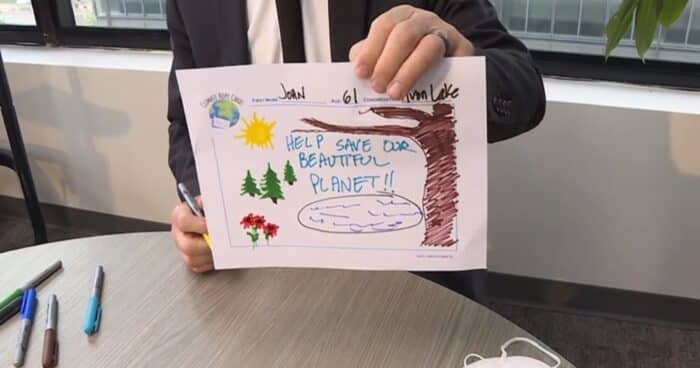 In May, a United Nations panel issued a dire report about the speed of earth's climate erosion. The UCC offered ways to respond with webinars, a national climate summit and grants to develop the work of youth and young adults in the climate justice movement. Generous gifts on Giving Tuesday in November raised $42,000 to fund climate fellowships in 2023.
Global Ministries held a Mission Dash 5K in August to raise funds to support creation care efforts of global partners, and hundreds of churches registered to create Climate Hope Cards, which will feature youth artwork on postcards slated to be distributed to elected officials in 2023.
On the policy level, the Inflation Reduction Act passed in August. UCC climate justice leaders reviewed how it could benefit faith communities and also pushed for the Environmental Justice For All Act, which they said could have a greater impact on the most disadvantaged communities.
The U.S. also created a new office linking environmental and racial justice, an achievement stemming from a history of fighting environmental racism that included activists from the UCC.
#3: Transgender and nonbinary solidarity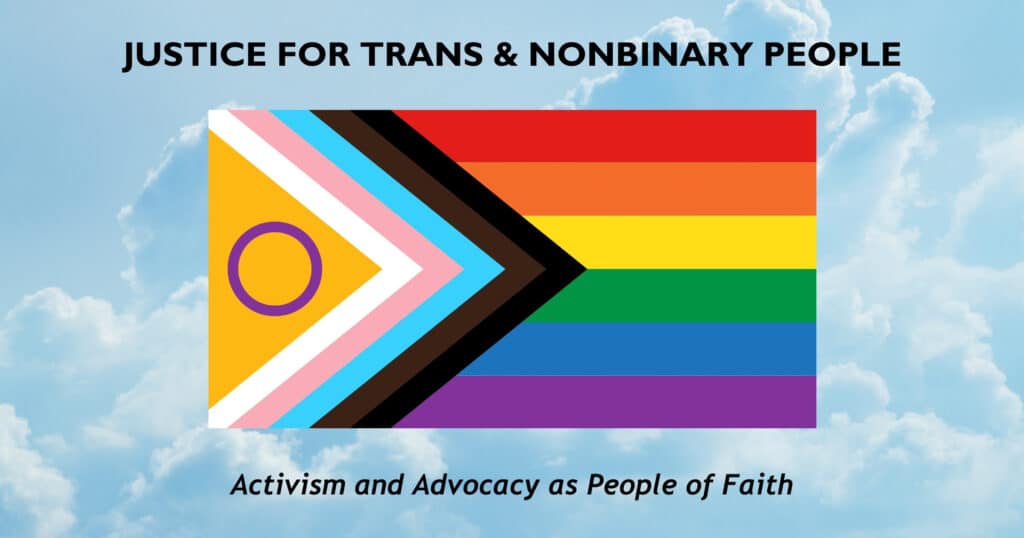 People of trans and nonbinary experience are beloved by God. That's the message UCC leaders emphasized as they affirmed solidarity with trans and non-binary children and youth, their parents, caregivers and health care providers.
Trans advocacy accelerated as several states pushed through laws attacking the rights of trans and non-binary citizens this year, particularly in Texas and Alabama. The UCC lived into this solidarity by celebrating trans leaders from across the UCC, sponsoring an LGBTQ film and conversation and issuing a national call for "UCC communities to center trans experience, advocacy and care" during Pride Month.
The UCC offered a pastoral letter and toolkit, urging local churches ministries to speak out and "surround persons of transgender or nonbinary experience and their families and loved ones with compassion and care." National setting staff participated in transgender and non-binary training from the Transgender Training Institute in November.
#2: Support for Ukraine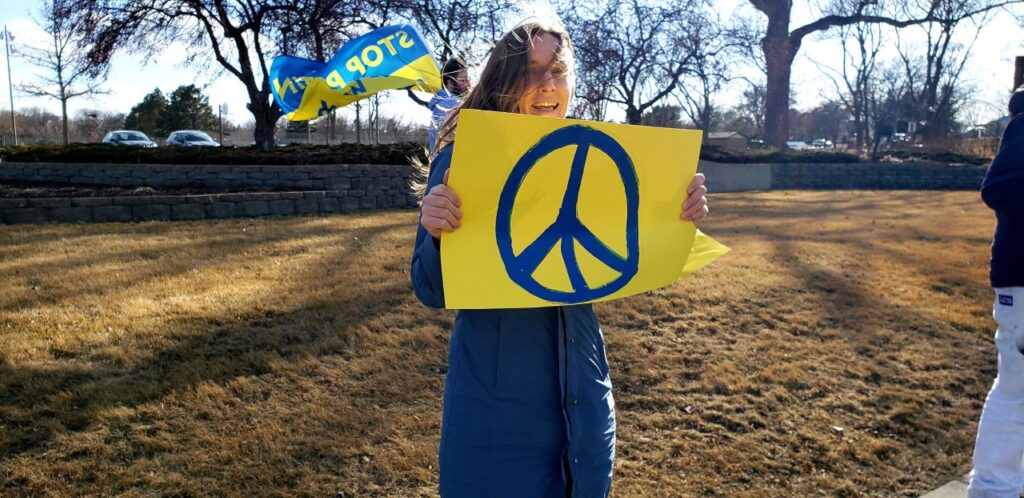 On Feb. 24, the Russian military attacked Ukraine, causing millions to be displaced in the most rapid and largest single increase in forcibly displaced populations since World War II. As a Just Peace Church, the UCC offered prayers and calls for the de-escalation of violence and a return to diplomatic negotiations.
The UCC also issued an emergency appeal for the people of Ukraine that has raised more than $2.9 million for long-term relief. Global H.O.P.E. and Global Ministries have worked with partners around the world to assist vulnerable communities fleeing the violence in Ukraine with these funds. Gifts from the wider church have helped feed and house refugees in neighboring countries and provide safe spaces for women and children forced to leave their homeland. The UCC's advocacy office in Washington, D.C., issued an an action alert, urging the U.S. government to provide humanitarian aid to those impacted. UCC leaders condemned the Russian initiative, urging de-escalation and encouraging world leaders to work diligently to end this conflict.
With bake sales, prayer vigils, raffles, concerts and support through long-term relationships, congregations and conferences have found creative ways to send support to Ukraine and refugees fleeing into surrounding areas.
#1: Racial Justice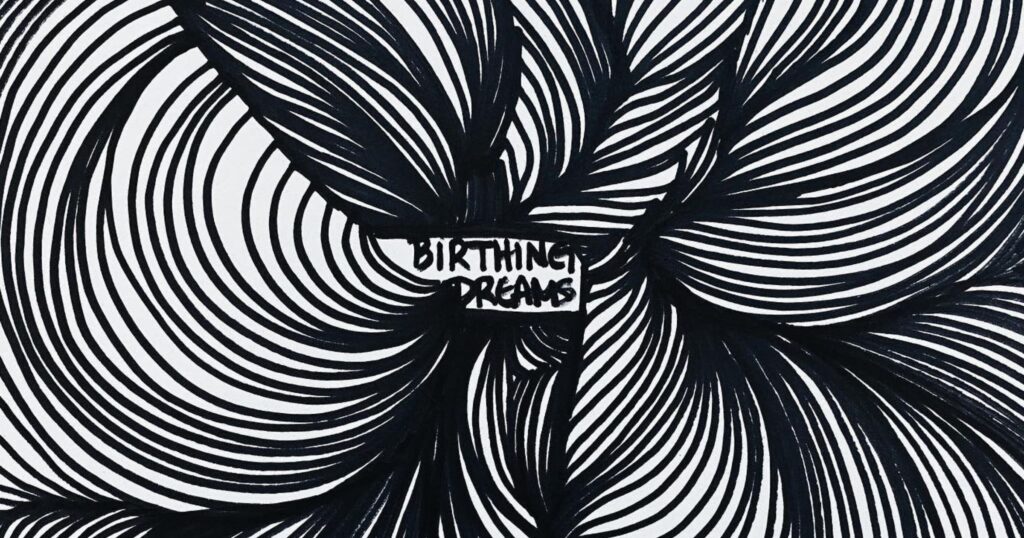 This work remained a top focus in a year when Join the Movement launched a capital campaign to raise $8 million to fund current racial justice work and create an endowment to fund this work for future generations.
The racial justice campaign set down virtual roots, updating the website and resource library. Storytelling and delving into history were front and center in the work. A Juneteenth virtual event focused on "revealing hidden histories," with stories related to lineage, land and labor from folks across the UCC.
The denomination continued a focus on Black lineage within its own history, leading to the UCC Historical Council vote to officially recognize the Afro-Christian tradition as the "fifth stream" that formed the denomination. Through a daily Abolition Advent Calendar, UCC leaders from across the national setting offered daily scripture, reflection and prayers through the lens of abolition, inviting renewed engagement with contemporary abolition movements.
---
Content on ucc.org is copyrighted by the National Setting of the United Church of Christ and may be only shared according to the guidelines outlined here.
---
Related News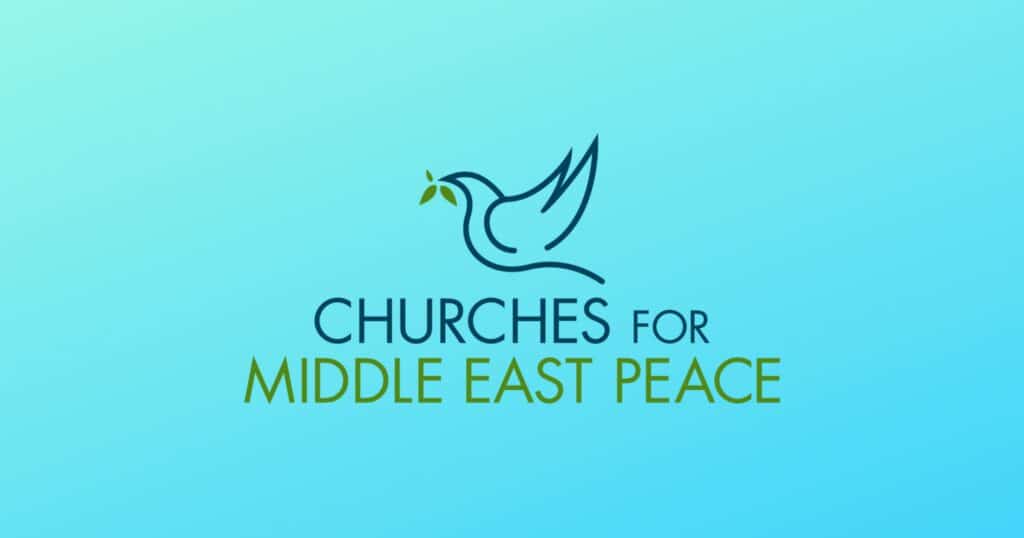 The following statement was issued Dec. 2 by Churches for Middle East Peace (CMEP), of which...
Read More