Giving Tuesday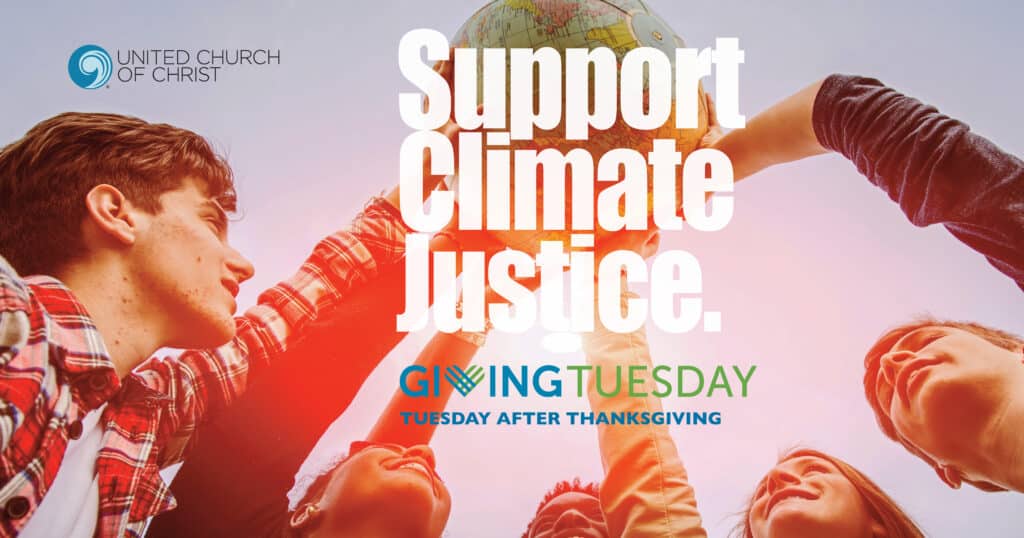 November 28, 2023
Purpose: To create a coordinated network for Environmental Justice advocacy and action across the country
Monetary Goal: $75,000
Join the United Church of Christ on Giving Tuesday as we raise awareness, funding, and hope for Environmental Justice. Together, we can advance one of the most important social justice causes of our time.
UCC's Climate Hope Summer 2023: Engaging Youth and Young Adults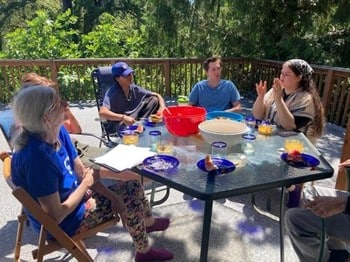 Environmental Justice Fellow in dialogue with other environmental justice advocates
In 2022, the UCC launched a successful environmental justice fellowship program for youth and young adult leaders. The participants engaged in projects with UCC churches or UCC-affiliated organizations that deepened their knowledge about environmental justice. They also received mentoring and served their communities in new and creative ways. These youth leaders are now better equipped to advance environmental justice work!
With your gift, in summer 2023, we will expand this project's success and invite 12 youth and young adults from various communities to participate in Climate Hope Summer, a program that will create a coordinated network for environmental justice advocacy and action all over the country. Through the voices of the next generation, we can more effectively advocate for climate legislation that will meet the scale of the present crisis.
More about the United Church of Christ's Environmental Justice Ministries
UCC's Environmental Justice Ministries is deeply engaged in answering our first calling as people of faith: caring for God's creation. Our movements include addressing the climate crisis, environmental racism, and a host of issues affecting our planet. Your generous donation to Giving Tuesday will move us further to success.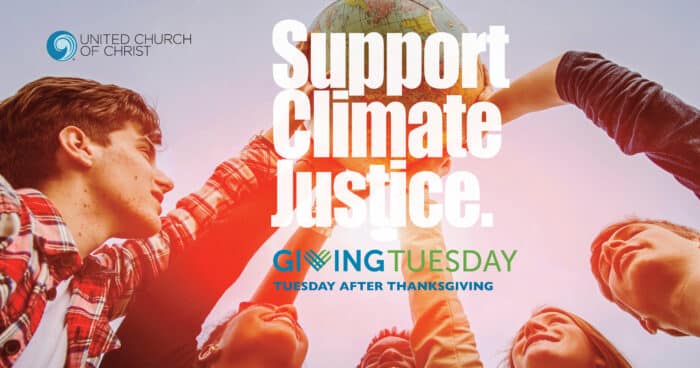 This #GivingTuesday, our goal is $75,000.
All gifts to Giving Tuesday campaign are tax-deductible.
To donate, you may TEXT UCCGT to 41444 or donate at the link below:
You may also mail a check to United Church of Christ, P.O. Box 71957, Cleveland, OH 44194, payable to the United Church of Christ. Please be sure to write "Giving Tuesday 2023" in the memo section.
What is Giving Tuesday?
Celebrated on the Tuesday following U.S. Thanksgiving, and fueled by the power of social media and collaboration, Giving Tuesday inspires millions of people across the globe to show up and give to causes and issues that matter to them. You can share on social media using #GivingTuesday and @UnitedChurchofChrist (@unitedchurch on Twitter).