UCC joins challenge of Ohio's 'heartbeat' abortion ban, citing religious freedom
The General Synod of the United Church of Christ, its general minister and president, and other Ohio clergy are challenging the constitutionality of the state's abortion ban bill.
The UCC governing body and leadership have joined Jewish colleagues and organizations in an amicus brief filed July 25 with the Ohio Supreme Court. The brief expresses support for a legal case brought by Preterm Cleveland and other abortion providers contesting Senate Bill 23, a "heartbeat bill" passed in 2019. The bill bans abortions in Ohio after six weeks of pregnancy.
"Our amicus brief focuses on the religious liberty aspect of making a law that is based on a minority religious viewpoint and how it will affect the free exercise of religion," said UCC General Counsel Heather Kimmel. "Whether life begins at fertilization is a philosophical and theological question, particular to the individual's beliefs and faith community. The state has no legal interest in preventing abortion at that stage of pregnancy."
'Sincerely held religious beliefs'
"Senate Bill 23 ('S.B. 23') denies Ohioans the freedom to practice their long-standing and sincerely held religious beliefs," the brief says. "It requires all Ohioans, regardless of their faith, to adhere to one religious view surrounding the decision to terminate a pregnancy and when life begins, even though that view often contradicts their own religious faith.
"Other faiths allow, and even require, abortions under certain circumstances that S.B. 23 prohibits. Ohio's Constitution protects the free exercise of those religious beliefs. Because S.B. 23 violates these protections, it is unconstitutional."
The brief is signed by 46 religious leaders, individuals and organizations throughout Ohio who are concerned about their and their communities' ability to practice and exercise their faith.
Signatories include the General Synod of the United Church of Christ, the National Council of Jewish Women, the Ohio Religious Action Center of Reform Judaism and Faith Choice Ohio. Also listed are UCC General Minister and President John Dorhauer, Heartland Conference Minister David Long-Higgins, other UCC clergy and more than two dozen rabbis.
They "support a pregnant person's right to terminate a pregnancy as permitted, and in some instances, commanded, by their faith. S.B. 23 endorses a minority Christian viewpoint and directly impacts (their) ability to freely practice their religion," the brief states.
State battlegrounds
"This is the new way that abortion rights are going to be litigated — in the state courts," Kimmel said. She points to cases in Wyoming, where a judge blocked an abortion ban bill just hours after it took effect, and in Kentucky, where a circuit court judge decided that it's likely the new law violates the Kentucky constitution.
"Already there are some states that have issued injunctions against new abortion bans because there is a question whether a fundamental right to abortion exists under state constitutional provisions — provisions that … in some cases have already been interpreted to provide much greater protection to the right of privacy than the federal constitution."
The brief points out how the S.B. 23 infringes on the religious rights of both Christians and Jews in Ohio.
"Judaism focuses on the pregnant person's life," it states. "The focus of Jewish law is the saving of a soulful life (a person) defined by the word 'nefesh.' A fetus is not defined as a 'nefesh.' Rather, the Talmud recognizes that the fetus is a part of the pregnant person's soulful personhood, rather than its own soulful being. Under Jewish law, the pregnant person's life, health and well-being take precedence over the fetus.
"S.B. 23 also requires members of the UCC to subvert their religious beliefs to those chosen by the State. The General Synod, the national representative body of the UCC, has issued statements and resolutions related to freedom of choice since 1971 that consistently affirm a person's right to choose with respect to abortion," the brief states.
'Government endorsing a religion'
General Synods of the UCC have long supported reproductive justice. Their statements and resolutions on freedom of choice, family planning and reproductive health can be found here.
"The United Church of Christ strongly objects to the action of the Ohio legislature in denying persons who may become or are pregnant their constitutional right to reproductive options," Dorhauer said.
"Their actions amount to our government endorsing a religion and altering state laws to align with that particular religion's moral compass, preferencing it over others with opposing views. This is why we have become a friend of the court on this action.
"We will continue to look for ways to advocate for reproductive justice at every turn."
---
Content on ucc.org is copyrighted by the National Setting of the United Church of Christ and may be only shared according to the guidelines outlined here.
---
Related News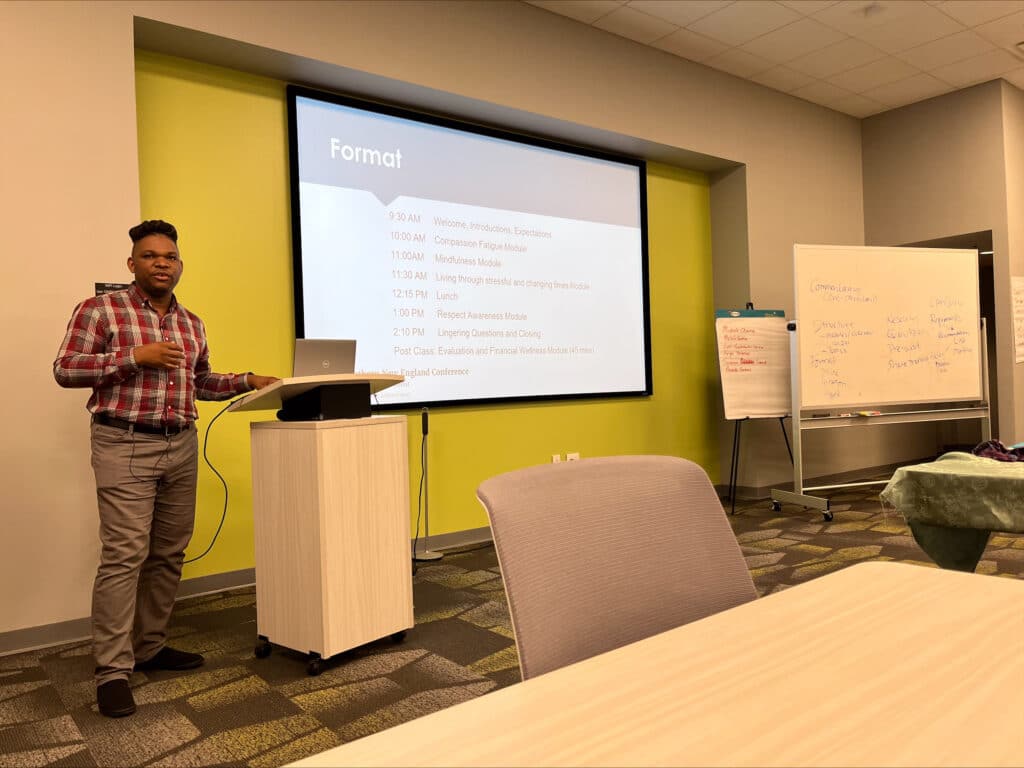 Sometimes it seems that hardly a day that goes by when news headlines don't include a story...
Read More