New UCC pastoral letter, toolkit urge church to speak out for trans, nonbinary people
National and regional leaders of the United Church of Christ issued a pastoral letter June 8, calling on churches to publicly resist a wave of "attacks on people of transgender or nonbinary experience."
Its signers are the UCC's national officers and Conference ministers and the leader of its Open and Affirming Coalition. The letter is posted on the UCC website and it is being distributed widely via the church's Conferences, social media and other networks.
The letter calls on the UCC's "congregations and ministry settings" to respond in word and deed. "We ask you to surround persons of transgender or nonbinary experience and their families and loved ones with compassion and care," the letter said.
The full text of the letter appears as a web page here, and as a PDF document here.
The UCC also has a new toolkit of worship, social media and other resources to help local churches welcome and speak out for trans and nonbinary people. The toolkit can be found here.
The pastoral letter and the toolkit continue a June focus in the UCC on the concerns of transgender and nonbinary people. Earlier letters and statements from UCC leaders in 2022 urged that emphasis during Pride month and decried anti-trans laws in Alabama and Texas.
Also as part of the UCC's Pride month programming, people interested in the ONA movement can sign up for a free "Thursdays for the Soul" webinar — "Open and Affirming: the Power of Covenant" — airing on Thursday, June 16, at 3:30 p.m. ET.
'Do not be silent'
The pastoral letter addresses attacks on trans and nonbinary rights in many states.
"Laws and executive orders are criminalizing the life-saving treatment that transgender youth need to complete their journey to wholeness and, at the same time, are depriving parents of the right to make medical decisions for their children," it said. "These laws, enacted or proposed in states across the country, are part of a broader campaign to reverse basic rights for LGBTQ+ Americans."
It gave these examples:
"Alabama, Arkansas, and Arizona already ban medical care for trans youth."
"In Texas, the state government has defined gender-affirming care as 'child abuse.'"
"Fifteen states have banned participation by transgender youth in school sports."
"Six states have adopted 'don't say gay or trans' laws that have erased any mention of LGBTQ+ people from school life."
"Your lives don't matter" is the message these laws send to transgender and nonbinary people, the letter said. Stigma, discrimination and suicide, it notes, are among the results.
"Do not be silent when this wave of persecution threatens human life," it urges churches. "This is a time to love – not behind closed doors but out in the open, with word and action. Your visible witness demonstrates that all who struggle against defamation and hatred have a home in the United Church of Christ."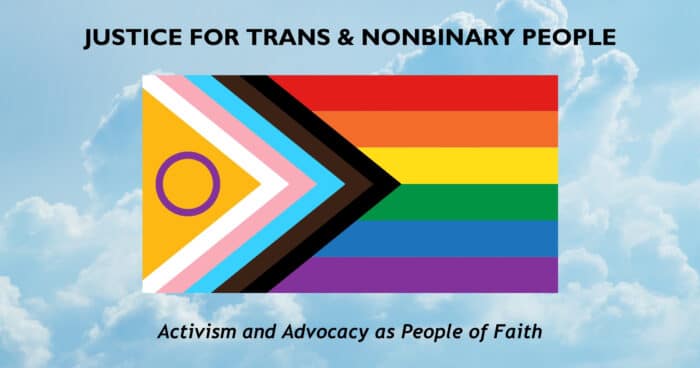 What's in the toolkit
One way to speak out is by using the new Trans and Nonbinary Justice Tookit, which went live June 10. Among the items already there, or soon to be added, are:
Videos, graphics and social media post suggestions for churches and individuals
Helpful tips for people of faith when talking about trans and nonbinary justice issues: talking points, how-to's for interacting online, a guide to recording testimonies, and more
Sample letters and communiques to share with one's congregation
Worship resources
Study/education resources
Quick links for petitions
Laurel Steinetz, the UCC's digital marketing and communications strategist, said the new toolkit is not only timely but something new.
"As people of faith, the United Church of Christ has the responsibility to show our unwavering support for trans and nonbinary folx wherever we are — in word, deed and tweet," she said. "While we have produced multiple social media toolkits and resources for advocacy and action in the past, the Trans and Nonbinary Justice Toolkit is an all-in-one center for everything you need."
She encouraged churches to "download what you can use. Copy-and-paste directly from the resources, if you want. Join the conversation on social media by using our hashtags — #TransJustice #UCCMovement — and tagging the UCC on Facebook, Twitter and Instagram. You can always direct message the UCC on those platforms if you need something. We will continue to update the toolkit, so add https://ucc.org/trans-toolkit to your bookmarks or favorites to always have the latest resources."
---
Content on ucc.org is copyrighted by the National Setting of the United Church of Christ and may be only shared according to the guidelines outlined here.
---
Related News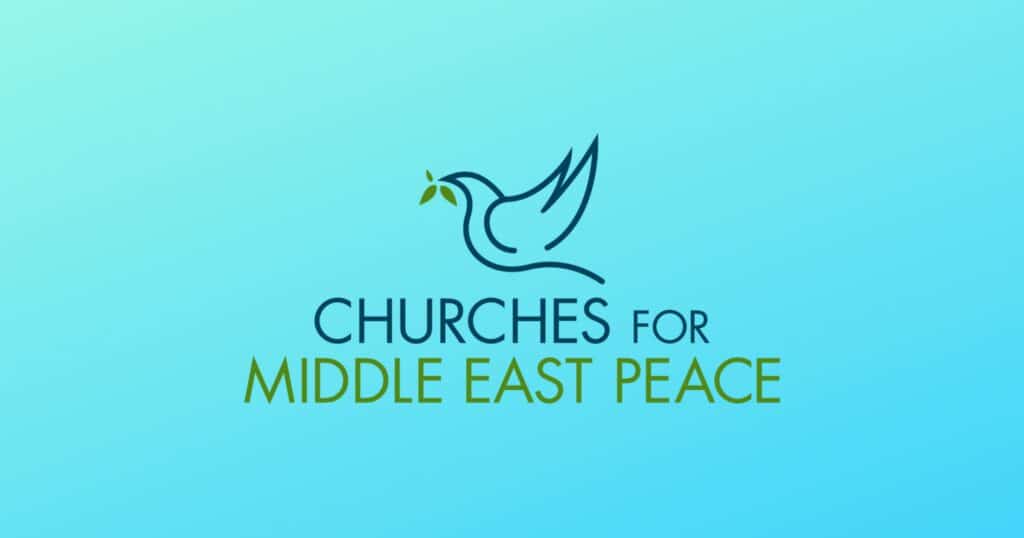 The following statement was issued Dec. 2 by Churches for Middle East Peace (CMEP), of which...
Read More