Refugee and Migration Ministries

Sign up for Refugee and Migration Ministries updates:


"Thank you for your attention to the pressing matter of migrant busses arriving in Sanctuary Cities across the country. As previously stated, these busses will continue arriving not only in DC, NYC, and Chicago, but likely other cities very soon as well.
We at Global HOPE have been engaging with partners to discern an appropriate response. Clearly, the church cannot handle alone thousands of migrants with a wide range of needs. Unfortunately, because the situation is so politically charged, government at all levels — city, state, and federal – are poorly responding or not responding at all. While delivering resources we have capacity to provide, it's paramount at this time that we advocate for governmental organizations to cooperate in making the situation manageable for the community. To continue reading the action plan click here."
Refugee & Migration Services Grant Updates
Refugee & Migration Services currently has three grant opportunities open to UCC churches, committees, and conferences. Grants are reviewed monthly, and all three grants are open until December 31, 2022. For detailed descriptions of grant purpose and eligibility, please watch the YouTube recording of the Refugee & Migration Grant Workshop:
Refugee & Migration Grants Workshop – YouTube
Links to the grant applications themselves:
Booster Grant: https://app.smarterselect.com/programs/83019-United-Church-Of-Christ
Microenterprise Empowerment Grant: https://app.smarterselect.com/programs/80268-United-Church-Of-Christ
Solidarity Grant: https://app.smarterselect.com/programs/83744-United-Church-Of-Christ
Responding faithfully to multiple refugee crises:
July 6-27, 2022, now available on demand – YouTube links below
Do you feel overwhelmed by the new waves of forced migration that cycle the news almost daily? How do you know the difference between the needs of Ukrainians, Afghans and migrants south of the border? This webinar series will help your church discern its most faithful and appropriate response to these ever-changing needs.

Links to recordings:
– July 6: Types of Forced Migration (Part 1) – An Overview of the International Migration System
– July 13: Types of Forced Migration (Part 2) – The U.S. Refugee Resettlement Process
– July 20: Types of Forced Migration (Part 3) – Humanitarian Parole
– July 27: Types of Forced Migration (Part 4): How the Church Can Respond
Webinars Available on Demand: Trauma-Informed Care Series
January 2022 "Cultural Humility vs Cultural Competency"
February 2022 Trauma Informed Reflection Meeting
March 2022 "Toxic Charity" – Chaplain MacArthur Flournoy
April 2022 "The Power & Brain Chemistry of Human Connection" – Ellen Godby Carson
May 2022 "Steps to Understanding Racial Bias When Working with Refugees"

Alao Available on Demand: Ramadan in a New Country
Intro to Islam and Ramadan
Islam & Women, The "Stuff" of Ramadan
Lent, Advent and Ramadan

Resources for Welcoming Afghan and Other Refugees and SIVs
Refugee Boundary Training & NEW Match Grant Opportunity
Training for UCC Churches: Serving Afghan Refugees
Welcoming and Advocating for Afghan SIVs and Refugees: A Toolkit (Word download) (PDF download)
Webinar "Training for UCC Churches: Serving Afghan Refugees" (90 minutes)
Refugee Boundary Training & NEW Match Grant Opportunity
Resources for World Refugee Day 2022
Is your congregation discerning its role in resettling people from Afghanistan? Our goal is to support the development of a contextual plan for congregations to respond to this humanitarian crisis by helping to resettle this population across all the conference regions of the United Church of Christ. The number of anticipated arrivals is quite large, and the situation concerning Afghan humanitarian parole status is unusual, so success will require us all to work together and share resources. If you would like a contextual training for churches in your area, and learn more about your local resources, please contact the Rev. Irene Willis Hassan, Minister for Refugee and Migration Services, hassani @ ucc.org (without spaces).
A word from UCC Refugee and Migration Ministries on Ukraine
"Our prayers are with the people of the Ukraine as they navigate this frightening crisis. The below statement from our partners at Church World Service outlines ways that UCC churches and others can advocate and donate effectively to help. Although the United States does not neighbor the Ukraine and is unlikely to have a large refugee influx from this population at this time, there are ways we the Church can still empower with dignity those who are fleeing. Please stay tuned for updates from our office as we gather information about this ongoing situation."
Read Feb.25, 2022 Statement: CWS Stands with Vulnerable Ukrainians and Calls for Upholding Protections for Displaced and At-Risk Populations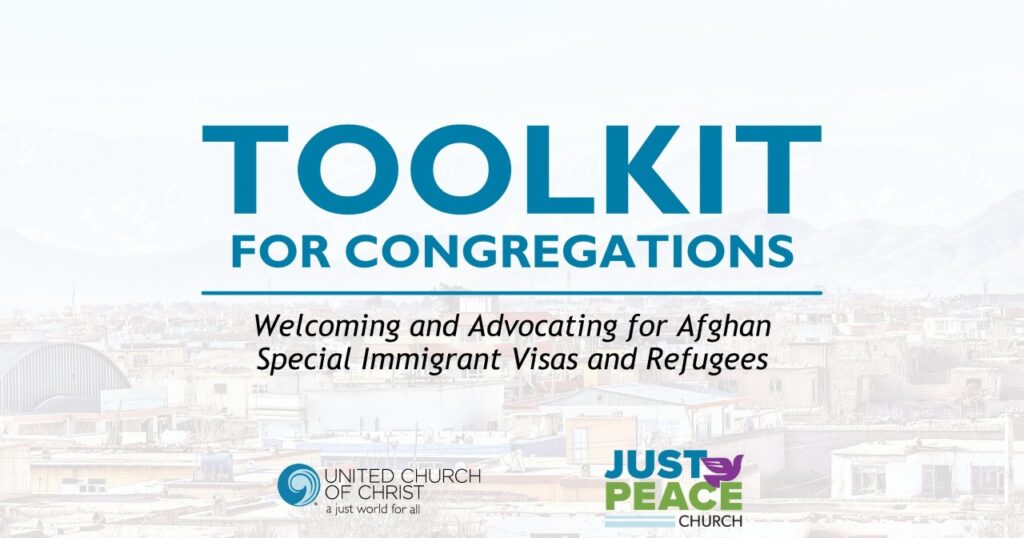 The United Church of Christ has a long history of providing welcome and creating robust structures of welcome for the resettlement of refugees and the protection of asylees within the United States while advocating for and responding to the needs of the displaced globally.
We've also accompanied asylum seekers as they have sought permanent sanctuary in the United States.
Around the world, the UCC supports local communities that welcome people fleeing the effects of war, violence, persecution and political disruption – whether those people are displaced within their country of origin or across a border into a neighboring country. This helps strengthen a delicate social balance for the well-being of all.
Finally, the UCC is present in the halls of Congress, working to protect the U.S. refugee resettlement program, advocate for the rights of refugees and asylum seekers and work for world peace.
The United Church of Christ offers many opportunities to accompany refugees, including:
Church participation as welcome teams and volunteers with refugee resettlement offices across the United States.
Financial support through One Great Hour of Sharing for service to refugees, asylum seekers and asylees in the United States and worldwide.
Serving as UCC Partners in Service volunteers with refugee resettlement agencies and United States' partner organizations serving asylum seekers.
As Global Ministries (Disciples//UCC), serving as volunteers and Global Mission Interns with partner churches and organizations serving refugees internationally.
Joining our Washington, D.C., public policy team in support of the Gospel call to "welcome the stranger" (Matthew 25:35).
Getting involved with your local office of any of the nine national refugee resettlement networks.
Giving financial and organizational support of specific refugee emergencies around the world.
Recent Global H.O.P.E. Monthly E-News Issues are Indexed Here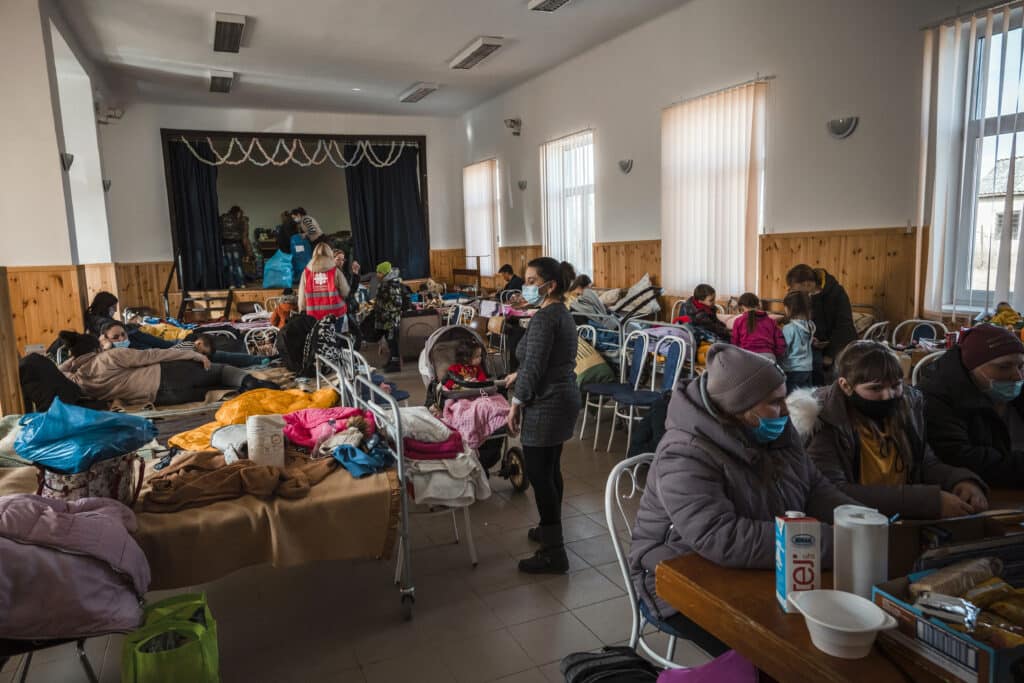 All these anniversaries were marked during the last two weeks of August 2022. the six-month…
Read More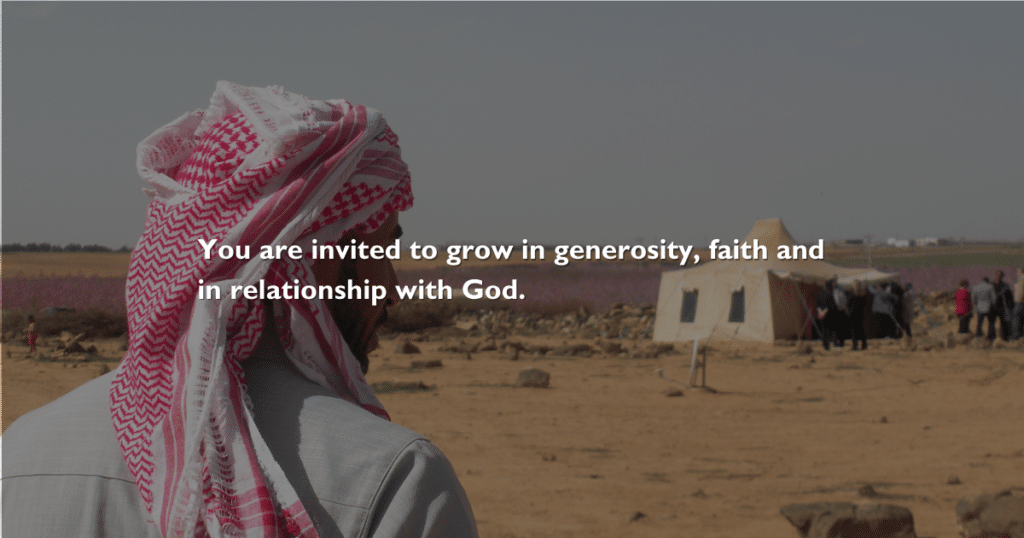 Join with us in the spirit of generosity, and together we will build a just world for all.