Volunteer Ministries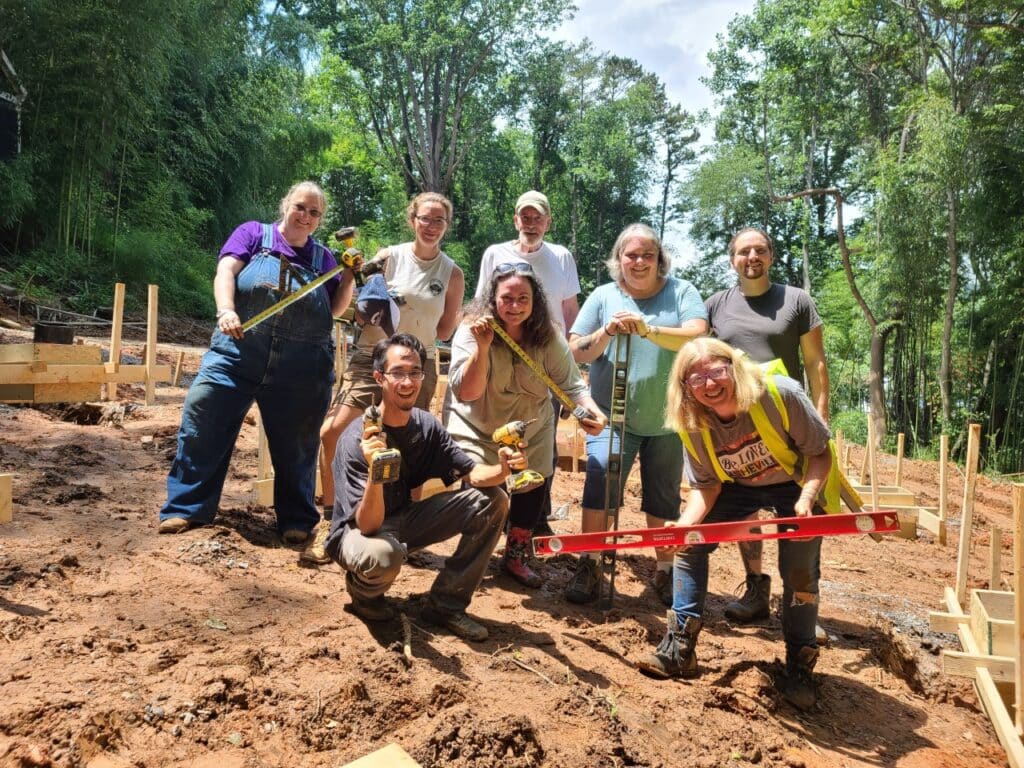 Receive regular updates on ways you can make a difference.

Get Involved
Partners in Service
Partners in Service coordinates a volunteer, a nonprofit site of service, and the National Setting as a three-part engagement in service. The program increases the service capacity of the partner host organizations, provides leadership development and the opportunity for volunteers to use gifts and skills.
Mission Trip Opportunities
Short-term, intensive volunteer experiences for groups. Explore Disaster Recovery Mission Trips, Service Learning Mission Trips and Justice Immersion Experiences. For additional recent information, click here for safety suggestions and Guidelines for Volunteering During COVID.
Current Volunteer Opportunities
See the latest Partner in Service and mission trip opportunities.
Latest Volunteer Stories & Videos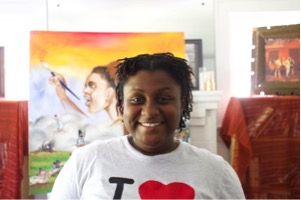 Being an intern at QC Family Tree via Summer Communities of Service has been one of the most…
Read More
Feature Story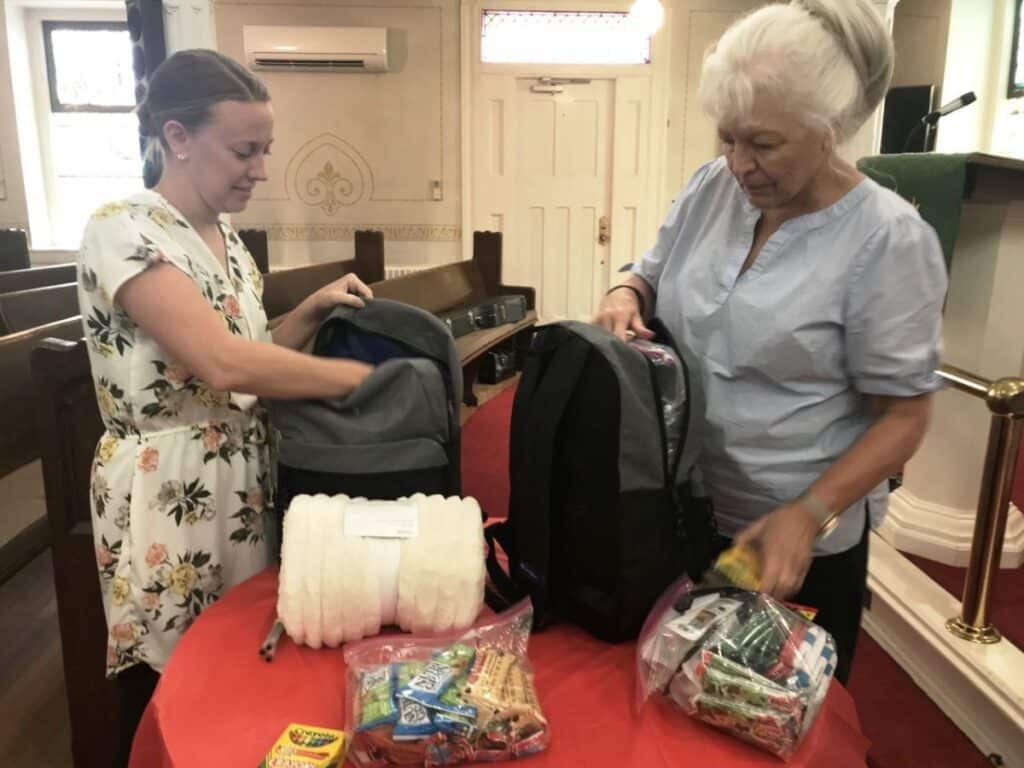 New CWS Period Packs, Backpacks are UCC Match Grant-eligible
Church World Service has two new Kits: Welcome Backpacks and Period (Menstrual Hygiene) Packs. And UCC congregations assembling them and all other CWS Kits may apply to the UCC for $250 Match Grants. The grant is to help them stretch their own contributions of these essential supplies.
Fellowship Programs
Summer Service Learning Fellowships for Young Adults
This is a leadership development program for young adults aged 19 and above. It focuses on intersecting faith communities, service and justice advocacy.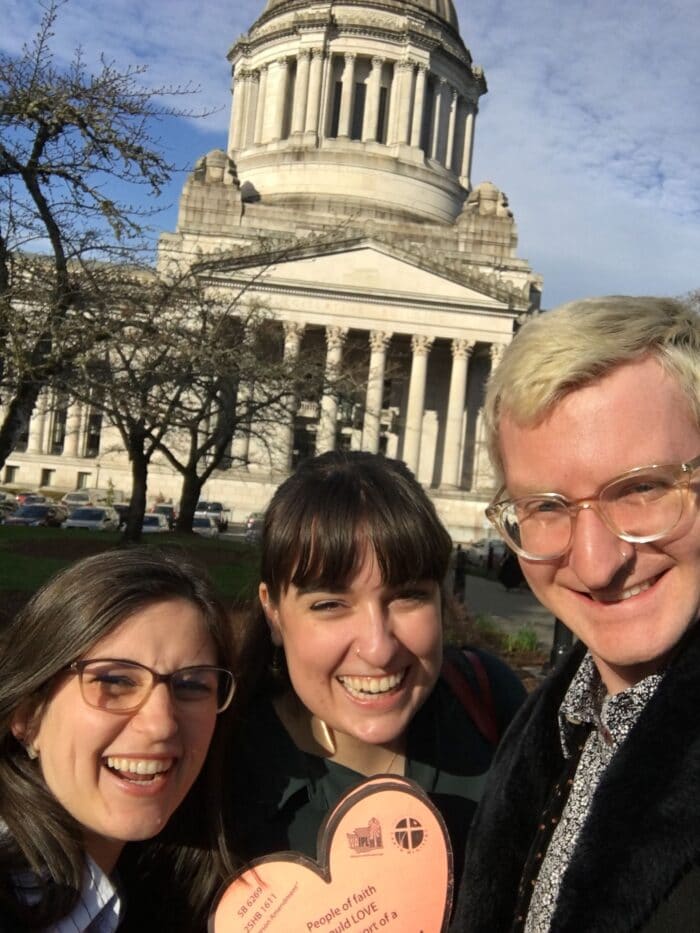 Young Adult Service Fellowships
Academic year length leadership development programs for young adults aged 21-35. Fellowships are sponsored by UCC congregations and Volunteer Ministries and provide unique opportunities to gain pre-professional experience in humanitarian and social justice agencies.
Meet Our Director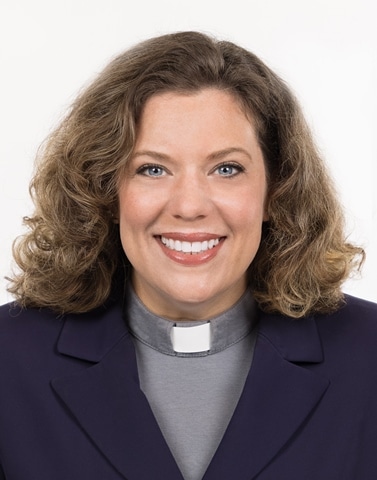 Rev. Elena Larssen
Ordained in 2004, Rev. Elena Larssen has served as:
Campus Minister at Stanford University, Associate Minister at First Congregational UCC, Palo Alto, Calif., Associate Minister at First Congregational UCC, La Grange, Ill., and Associate Conference Minister, Minnesota Conference, UCC.

Over those years she staffed volunteer mission trips for those and other congregations in California and Illinois. As a young person, she herself volunteered extensively in the outdoor ministries of the Northern California Nevada Conference and in youth ministry at what is now Peace UCC, Santa Cruz.
"Volunteers are leaders who connect the energy of the church with the needs of the world."

The Rev. Elena Larssen, Minister for Volunteer Engagement