Daily Devotional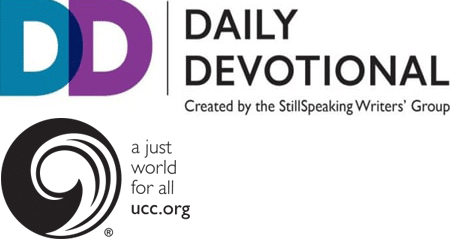 The Daily Devotional is a spiritually deep and refreshing well, to which thousands of readers are drawn each day. The overall vision and voice of the Daily Devotional is tended by the Stillspeaking Writers' Group and supported by the staff of The Pilgrim Press.
Use the search box below to find past Daily Devotionals. You can search by keyword (i.e. love, justice, etc.) or author name.
Discussion Questions When has perseverance paid off for you? When has it failed you?Do you...
Read More
Jesus called over a child and said, "I'm telling you, once and for all, that unless you return...
Read More
God caused the birds to fall within our ancestors' camp and all around their...
Read More
Some of you have become arrogant, as if I were not coming to you. But I will come to you very...
Read More
Some Jews from Asia stirred up the crowd. They seized Paul, shouting, "This is the man who...
Read More
Our competence is from God, who has made us competent to be ministers of a new...
Read More
As you learn more and more how God works, you will learn how to do your work. We pray that...
Read More
Discussion Questions How do you relate to your age – with thanksgiving? with...
Read More
Sign Up For Our Newsletter