Daily Devotional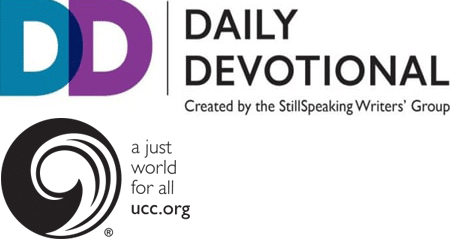 The Daily Devotional is a spiritually deep and refreshing well, to which thousands of readers are drawn each day. The overall vision and voice of the Daily Devotional is tended by the Stillspeaking Writers' Group and supported by the staff of The Pilgrim Press.
Use the search box below to find past Daily Devotionals. You can search by keyword (i.e. love, justice, etc.) or author name.
"Is not life more than food, and the body more than clothes?" - Matthew 6:25...
Read More
I have heard of your faith in the Lord Jesus and your love toward all the saints, and for this...
Read More
The disciples came to Jesus and said, "Send the crowds away, so they may go buy...
Read More
"How often should I forgive? As many as seven times?" Jesus said to him, "Not...
Read More
Jesus answered, "My realm is not of this world; if it belonged to this world, my people...
Read More
"I won't enter my house, won't get into my bed. I won't let my eyes...
Read More
So the priest Hilkiah, Ahikam, Achbor, Shaphan, and Asaiah went to the prophetess Huldah...
Read More
Jesus said, "Is there anyone among you who, if your child asks for a fish, will...
Read More
Sign Up For Our Newsletter