Generous Giving Tuesday gifts to fund 2023 network of youth climate justice leaders
Generous gifts to the United Church of Christ Giving Tuesday campaign will allow young people around the country to "become instruments of change" in the movement for climate justice.
On November 29, $42,000 was raised to fund a dozen environmental justice fellowships in 2023. The gifts from 252 donors will support youth and young adults in a program called Climate Hope Summer, establishing a network of climate justice fellows across the country. With the UCC Environmental Justice Ministries, the young people will coordinate efforts in education, advocacy and action.
"Thanks to the amount raised on Giving Tuesday, we can fulfill our goal of having at least 12 climate justice fellows during Climate Hope Summer," said the Rev. Brooks Berndt, environmental justice minister. "Grants will be $2,500 each. The application will be made available online in January. They will be due in March, and congregations will be notified by April.
"Grants will be awarded to those seeking to advance climate solutions that effectively center the needs of those most impacted by the climate crisis, especially Black, Indigenous, and People of Color communities."
Climate Hope Summer expands the youth fellowship program begun in 2022. This year, in projects in New Jersey, Oregon and New Hampshire, Berndt said young leaders were involved in "learning from nearby grassroots environmental justice organizations, leading congregational book studies, organizing adult education forums, participating in community gardens, initiating the process of becoming a Creation Justice Church, working in conjunction with city climate initiatives, and organizing Climate Café events for the sharing of food and guided discussion focused on seeking change."
Fueling that desire to seek change and allowing young leaders to craft opportunities that make sense in their local context is key to the program's success.
"A central goal of this grant program is a commitment to developing a prophetic culture of faith leadership that goes beyond a focus on individual behaviors," Berndt said. "We want to collectively address the institutions and systems responsible for the present crisis."
---
Content on ucc.org is copyrighted by the National Setting of the United Church of Christ and may be only shared according to the guidelines outlined here.
---
Related News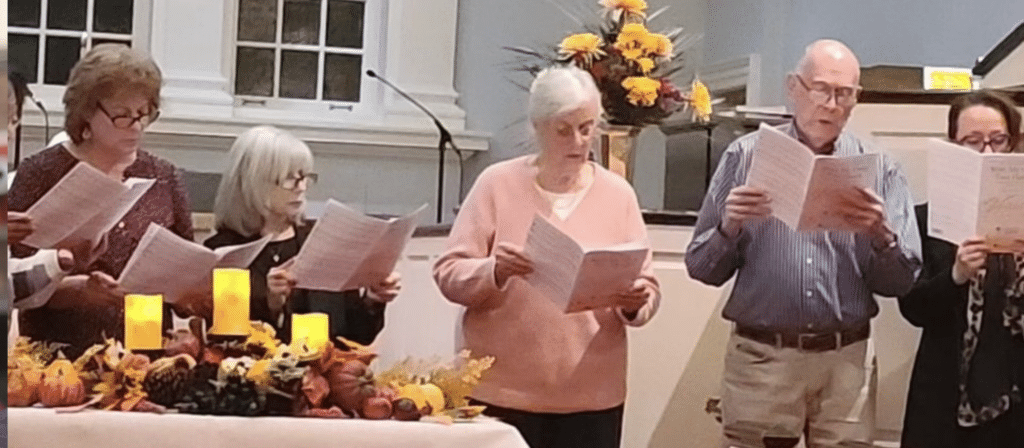 Many United Church of Christ congregations across the country participated in interfaith...
Read More