Recovering Hope
"Things are so unsettled. Even the things we were trained to do or that are among our rituals we cannot do, or they don't work the same way. Instead of just plowing through, we have to also step back and take care of ourselves." – Rev. Karl Jones, Pennsylvania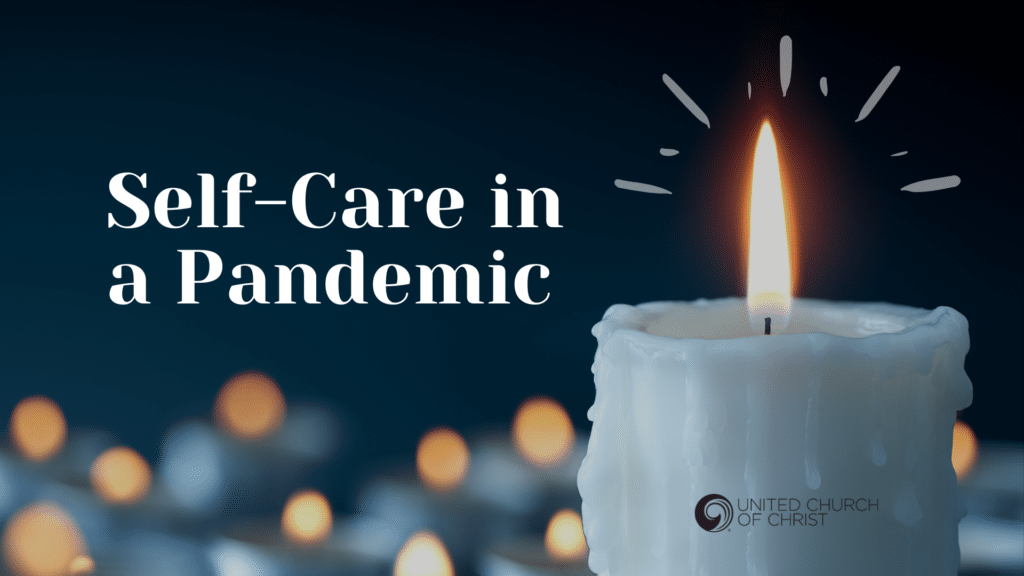 New! Online "Resiliency Self-Care Workshop." Get more information about the workshop including how to host it wih UCC Disaster Ministries sponsorship.
Recovering Hope is a ministry of emotional and spiritual care to address the emotional toll of the COVID-19 pandemic on millions of people in a limited amount of time. Whether impacted by the virus directly, or through the loss of loved ones, church, community, jobs, or livelihoods, the impact on people has been and continues to be devastating.
The dependence on pastors and other church leaders has increased astronomically and is causing them extraordinary levels of stress. Pastors are being required to navigate their own personal and familial situations, while also having the weight of those who are looking to them for support, direction, and answers to questions. In addition to the loss listed above, incidents of suicide, domestic violence and civil unrest are also on the rise.
In response, UCC national staff across ministries, Conference staff, Conference Disaster Coordinators, UCC Disaster Chaplains, and others have come together to create, and consolidate resources that may provide relief related to stress caused by the COVID-19 pandemic and effects.
Get involved! Join the growing UCC Emotional and Spiritual Care in Disaster team, which is building the work the UCC already is doing to extend care to survivors of natural and human-caused disasters. UCC pastors, chaplains, pastoral counselors, mental health providers and other spiritual and emotional care practitioners, conference and association leaders – these are all prospective participants in the network. Contact Lesli Remaly (remalyl@ucc.org), UCC Minister for Disaster Response and Recovery, for more information.
Go to Recovering Hope resources index
UCC News Story: Resources for Resiliency Support for Clergy Through COVID-19
Contact bairdj@ucc.org or remalyl@ucc.org
Read more about Recovering Hope