UCC launches emergency appeal for 2022 hurricanes – Ian, Fiona and those still to come
The 2022 hurricane season started slowly – until, in the space of 10 days, two catastrophic storms slammed Florida, Puerto Rico, Cuba, Bermuda and even Canada. The United Church of Christ has launched an emergency appeal to help with response and recovery.
Right now, Hurricane Ian, a historic monster storm that raged ashore in Southwest Florida near Fort Myers on Wednesday, Sept. 28, is working its way up the Atlantic coast on Friday after devastating scores of communities in the Sunshine state with high winds, rain and floods.
"The Conference office is without power but our ministry team met via text early Thursday morning and were doing their best to check in with churches we knew to be in harm's way," said the Rev. John Vertigan, Florida Conference minister. "Even so, Ian was still active in Central Florida at the time and our Atlantic Coast churches were bearing the brunt of the now-tropical storm. It will take us some time to check in with all for whom we are concerned, and we encourage our church leaders to be in touch with the Conference office if they have immediate needs."
Vertigan said church leaders did not report any catastrophic damage during those initial check-ins, but his team was still trying to reach out to others directly in the storm's path.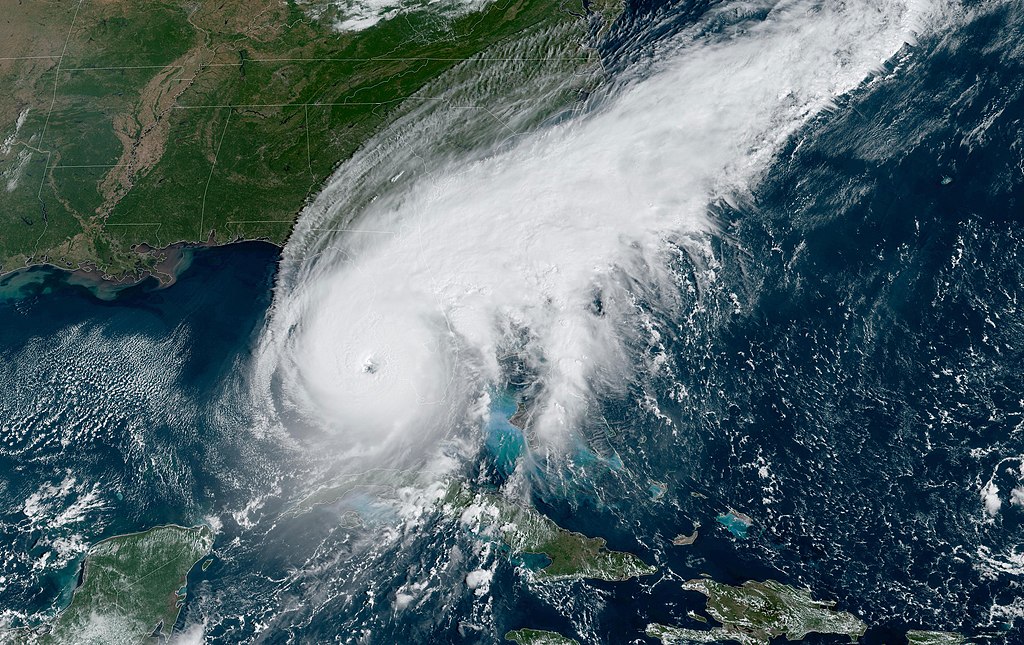 'Hurricanes 2022' appeal
Hurricane Ian, which made landfall in Florida as a Category 4 storm, has wiped out much of the state's infrastructure, with millions of people still without power or access to clean drinking water. And there are other immediate needs to address: emergency food support, medical care and temporary shelter.
The UCC "Hurricanes 2022" appeal will be used to help those impacted by Hurricanes Ian and Fiona – and storms still to come.
"The hurricane season is just ramping up and we are seeing damages in the Caribbean from Fiona and now here in the United States from Ian," said the Rev. Karen Georgia Thompson, associate general minister for Wider Church Ministries. "We will continue to respond with partners in supporting the emerging needs of those whose lives have been disrupted and to embark on the journey to rebuild which is a long term effort."
Aid to Puerto Rico
WCM's Global H.O.P.E. team has already sent $20,000 to partner church Iglesia Evangelica Unida de Puerto Rico as an initial response to support those affected by Hurricane Fiona. That Category 1 storm swamped the island on Sept. 17, leaving millions of homes and businesses in the dark and bringing life-threatening floods.
UCC Disaster Ministries reports that Fiona left 35 inches of water on the entire island and practically devastated the progress of the electrical system in many areas of the island and the highway system.
"More than a week and a half after Fiona's winds left all of Puerto Rico in the dark, hundreds of thousands of people remain without power," said Josh Baird, Global H.O.P.E team leader. "Communities remain in crisis mode as the delivery of food, drinking water and medical needs is challenged in hard-to-reach places cut off by downed trees, mudslides and washed-away bridges."
Severe damage
People of Puerto Rico were still recovering from Hurricane Maria, which all but destroyed the island's power grid five years ago.
Baird said that the Rev. Edward Rivera-Santiago, pastor general of Iglesia Evangélica Unida de Puerto Rico, is reporting that homes of church and community members across the island are severely damaged. Some are facing a total loss.
"Right now we are packing food for the towns of Yabucoa in the eastern part of the island and we will ship to the south and west," Rivera-Santiago said. "We are sending food, flashlights, batteries, water and personal hygiene items. We have opened four community kitchens in our churches: Humacao, Jaucas, Santa Isabel and Yauco."
The solidarity grant from Global H.O.P.E. will assist with immediate needs in Puerto Rico while basic infrastructure is repaired and more complete assessments can be made.
Sandbagged sanctuary
Now, with Ian moving into Georgia and the Carolinas as a Category 1 storm, the UCC will be ready to support those in its path, access the damage left behind and give thanks for those spared the devastating consequences of the hurricane.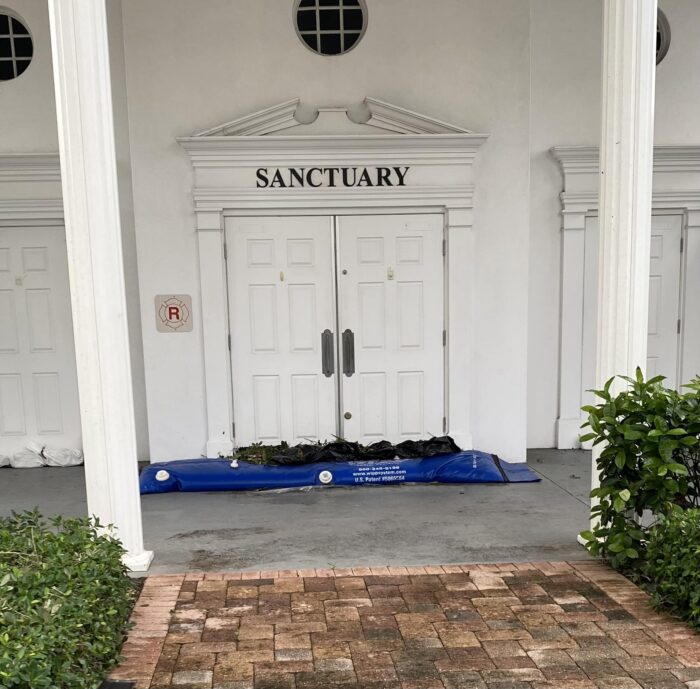 At Naples United Church of Christ, sandbags held – and kept the water out of the sanctuary.
"We are located just one block from the Gulf of Mexico." said the Rev. David Greenhaw, interim senior minister. "We have lost power, and several small trees and some shingles, but to the best of our knowledge not a single life. The storm was quite large and caused some serious flooding in our area. Fortunately, the church building remained dry and we plan to gather for worship this week.
"We know that many around us have not fared as well and we will be working with our mission partners to serve these neighbors as we learn more about the consequences of this storm."
Years of recovery ahead
"It is way too early to know the full extent of damage in Cuba and in Florida, yet early indications point to a recovery that will take many years – perhaps a decade," Baird said. He noted that the UCC is a partner of National Voluntary Organizations Active in Disaster, and those groups are already at work.
The Rev. Alan Coe, pastor of Mayflower Congregational United Church of Christ in Naples, is disaster coordinator of the Florida Conference. He is also the chair of Florida VOAD and is participating in daily statewide disaster response calls. Reached early Thursday, he noted "major damage" across the state as he began his assessment of emergency needs.
"There are volunteers from many organizations coming to Florida or are already in the state doing — feeding people, clearing roads, removing trees, and soon will be mucking out," Coe said. "This a huge disaster that will affect the state in multiple ways for years to come."
"With two months remaining in hurricane season, we don't know what may come next," Baird said. "We do know that as a people of faith we can show up through our prayers and our giving for our most vulnerable neighbors, and journey with them on the long road to recovery that lies ahead."
Thompson added, "We continue to hold those touched by hurricanes in Cuba, Dominican Republic, Puerto Rico as well as the millions in the Florida, South Carolina and Georgia in our prayers as they recover from the devastation of Fiona and Ian."
UCC staff members also suggested these ways to help:
---
Content on ucc.org is copyrighted by the National Setting of the United Church of Christ and may be only shared according to the guidelines outlined here.
---
Related News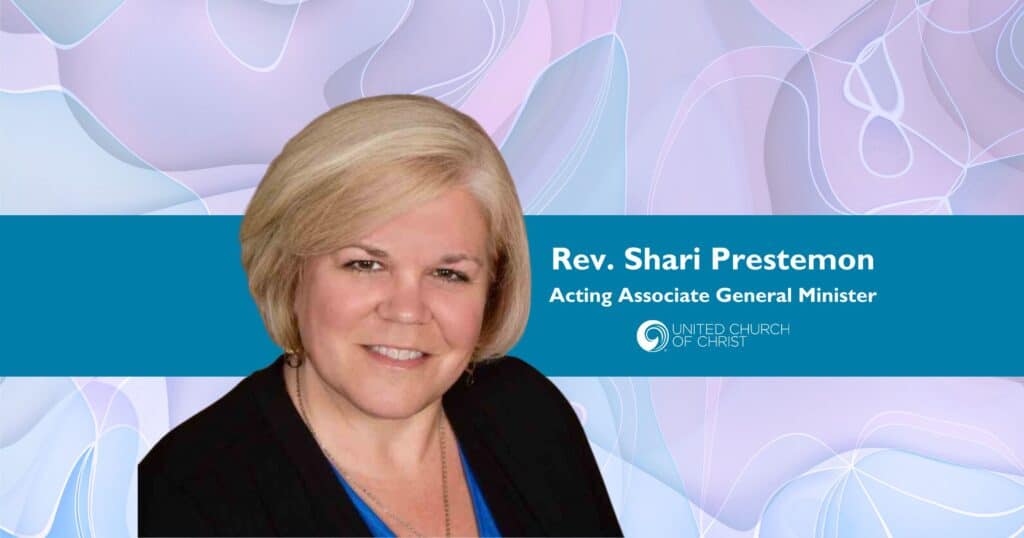 A new United Church of Christ national leader has been called. The UCC Board voted in a...
Read More