How We Serve
How We Serve
The United Church of Christ answers God's call for a just world for all through local, national and global efforts. Through our various ministries, we focus on key issues facing our world today.
Justice & Local Church Ministries
Local Church Ministries
Local Church Ministries are central to the identity of the United Church of Christ and we support local churches with worship and faith forming publications, resources, and education.
We support those congregations in the programmatic, visionary, and strategic work in inter-generational community.
We support the critical implementation of denominational polity for authorized ministry, especially equipping the Committees on Ministry that determine authorization of those persons who hold or are pursuing ministerial standing.
We provide original liturgies, sermon resources and music and liturgical arts materials to local churches.
Faithful Action Ministries
The United Church of Christ's justice work builds a stronger faith-based movement for peace, justice, equality and inclusivity. Our work is rooted in the teachings of scripture and the policies of our General Synod.
Wider Church Ministries
Wider Church Ministries encourages and supports local churches, Associations, Conferences, and the national expressions of the United Church of Christ to participate in the global, multiracial, multicultural church and to support United Church of Christ ministries around the world and the nation. The Ministry provides public witness on behalf of the policies and resolutions of the General Synod.
A joint witness in mission between the Christian Church (Disciples of Christ) and the United Church of Christ to receive and share the Good News of Jesus Christ by joining with global and local partners to work for justice, reconciliation and peace.
We bring together the UCC's refugee and migration ministries, volunteer engagement, disaster response and recovery, and sustainable development support.
Our core identity, along with our commitment to a relationship with all the peoples of the earth leads us to remain actively involved in both ecumenical and interfaith relations.
Grassroots advocacy at home and abroad.
From the Justice and Witness Ministries in the National Setting in Cleveland, Ohio, its policy advocacy office in Washington DC, to supporting movements around the world, the United Church of Christ serves through public witness, policy advocacy, issue education, and grassroots empowerment to build more equal, compassionate and inclusive communities. Join us by being part of the Justice and Peace Action Network.
Join The Movement
The United Church of Christ invites you to participate in the Join the Movement Campaign, a three-year initiative that recognizes local churches' works towards racial justice. Together, we can advocate for all people to live without acts of violence or structures and systems that harm God's human creation.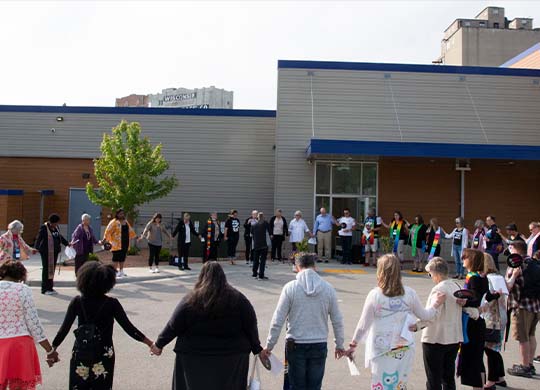 Supporting Local Churches
The United Church of Christ is strong because of its local congregations. We provide worship resources, including original liturgies, sermons and music selections, as well as operational guides, such as information about stewardship, governance, budgeting and communications, to support churches throughout the year.
Empowering Church Leaders
Through the work of our Ministerial Excellence, Support and Authorization (MESA) team, authorized ministers, calling bodies, Associations, Conferences, and Committees on Ministry, are provided support and resources for faithful and effective ministry in the 21st century.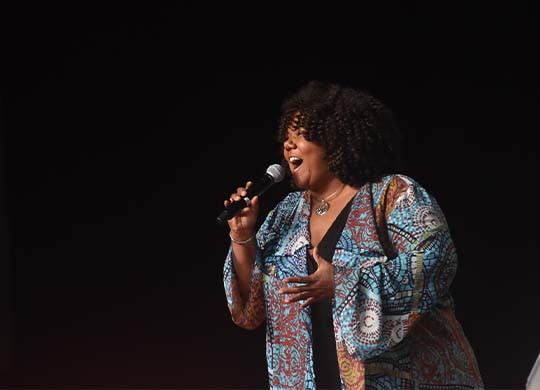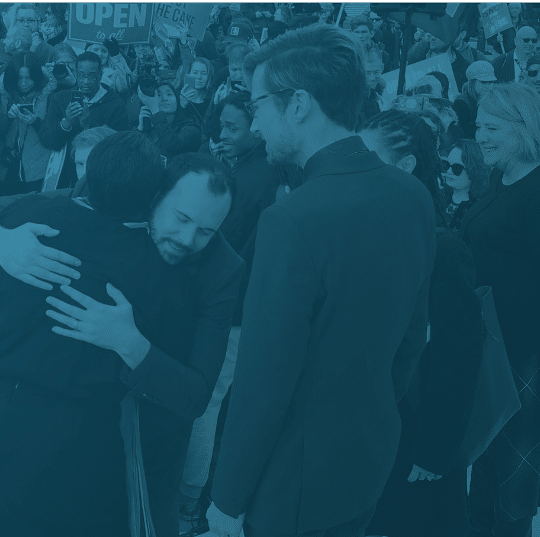 Support Our Cause
Through inspired generosity, together we will build a just world for all.
Find a welcoming church near you.
You'll find a broad range of cultures and styles in our united and uniting church, and there is a place for you. No matter who you are or where you are on life's journey, you are welcome here.