Neighbors in Need Special Mission Offering
Neighbors in Need (NIN) is a special mission offering of the United Church of Christ that supports ministries of justice and compassion in the United States.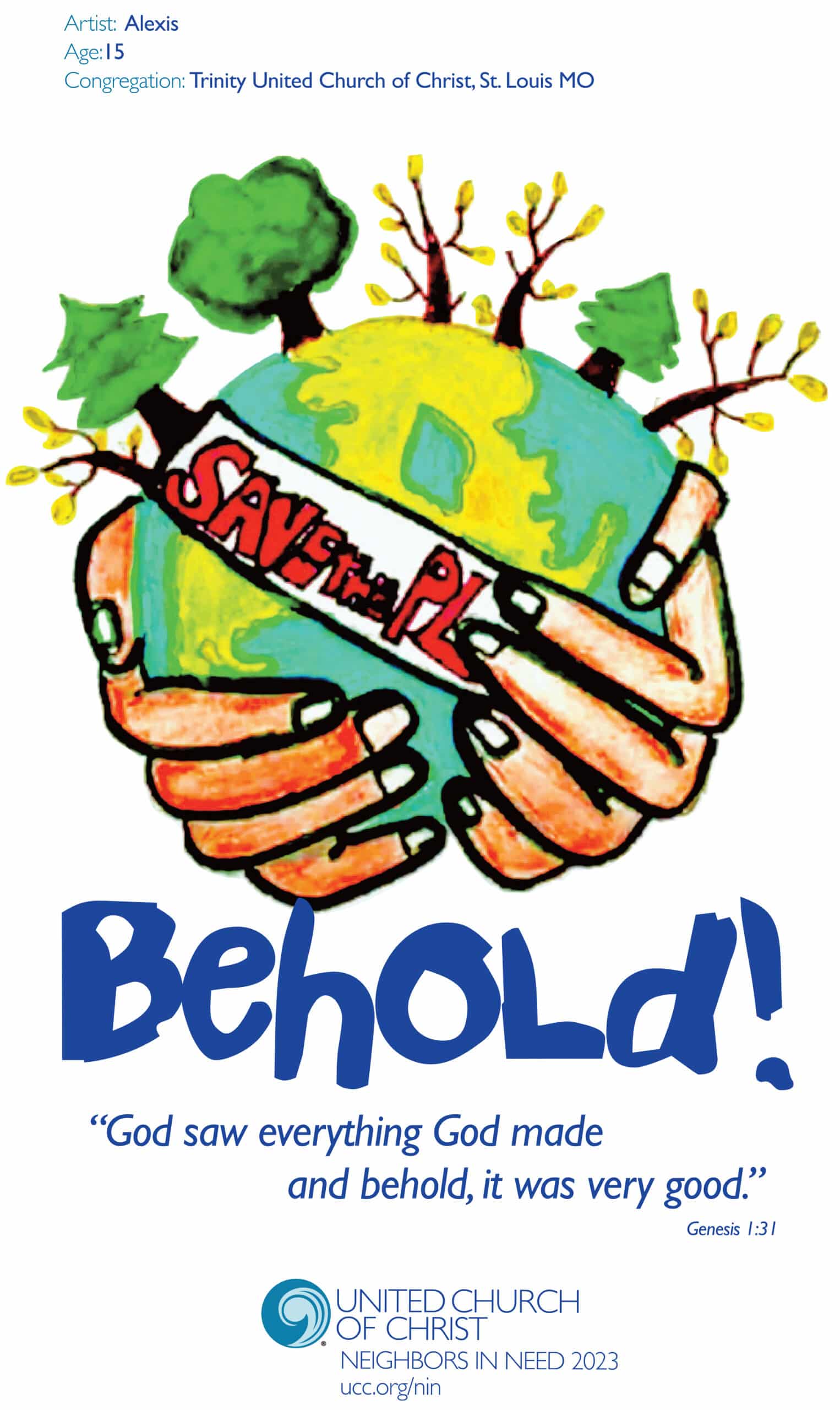 Offering Information
In 2023, the Neighbors in Need "BEHOLD!" theme continues. This year's focus is on environmental justice. Plastics, electronics, and other non-compostable wastes are being shipped across, and even tossed into, our waterways, launched into space, as well as buried in landfills. As people of faith, we believe these egregious acts are sinful and unholy. We must be better stewards of our planet!
Join us by promoting this year's NIN "Behold!" campaign at your church. As you may recall, one-third of the offering supports Council for American Indian Ministry (CAIM). Two-thirds are used by Justice and Witness Ministries to provide grants to UCC churches and organizations as well as supporting a variety of justice initiatives, advocacy efforts, and direct service projects.
While many of our churches collect the offering on October 1, 2023, as part of World Communion Sunday, contributions to this offering can be collected on any Sunday during the calendar year. We thank you for your support and generosity.
About Council for American Indian Ministries | About Justice and Witness Ministries | Offering Promotional Toolkit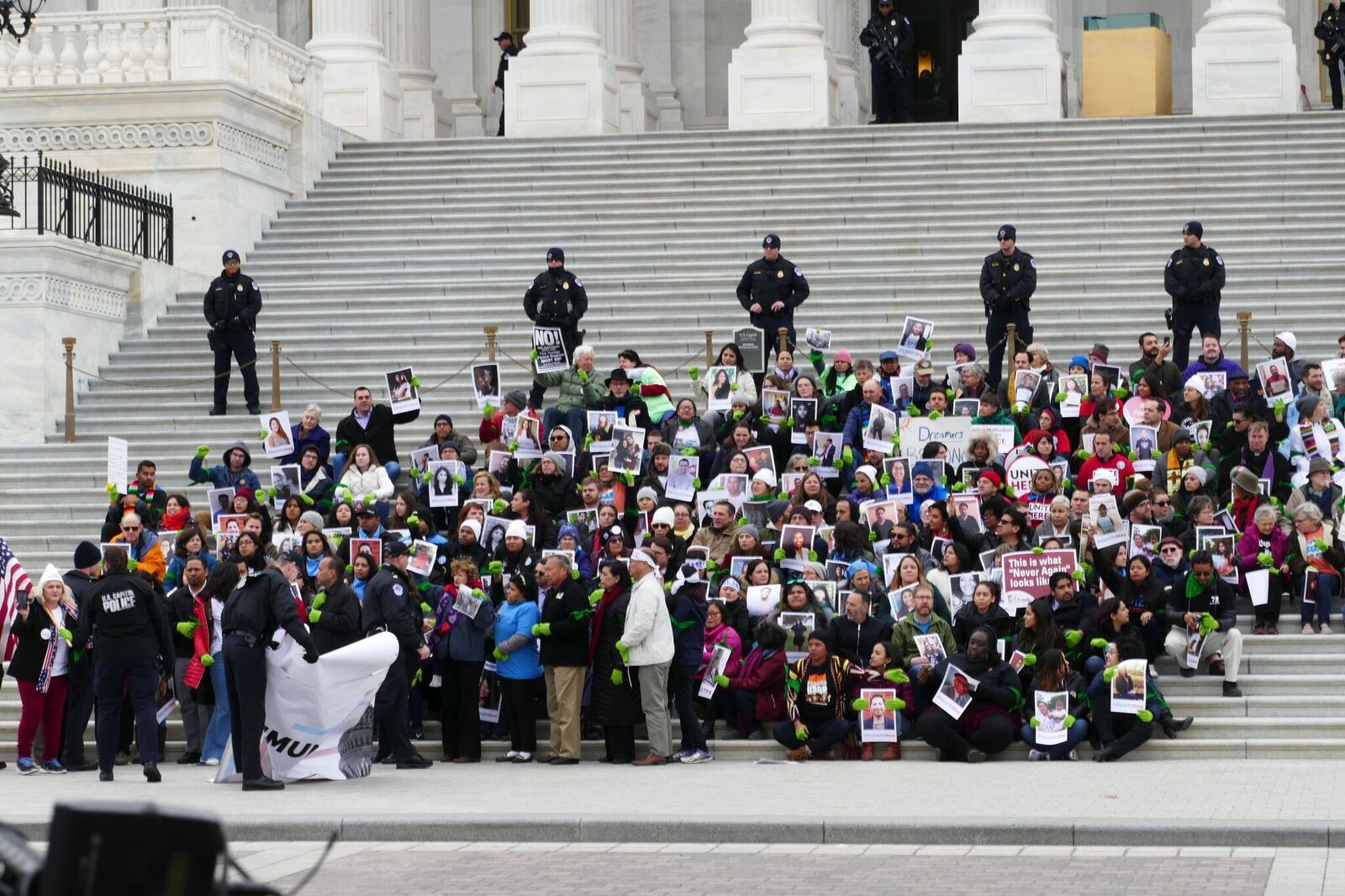 Apply for a Neighbors in Need Grant
If you're a UCC church or affiliated organization doing justice in your community through advocacy efforts and direct service projects, you are eligible to apply for a Neighbors in Need grant. Learn about grant options and important dates. Applications must be submitted by September 15th, 2023.
Campaign Learning Resources
Welcome to the Neighbors in Need Special Mission Offering (NINSMO) Portal. The 2023 NIN campaign will focus on environmental justice issues. Learn more about this issue from the links below.
Promote Neighbors in Need "BEHOLD!" campaign at your church.
Explore the exciting offering promotional toolkit which contains a four-week bible study, a coloring book, three posters, a variety of social media banners, and a leader's guide. Neighbors in Need: Stories of Faith & Transformation
Read about the ministries who have received a grant and how they found success with it in their communities.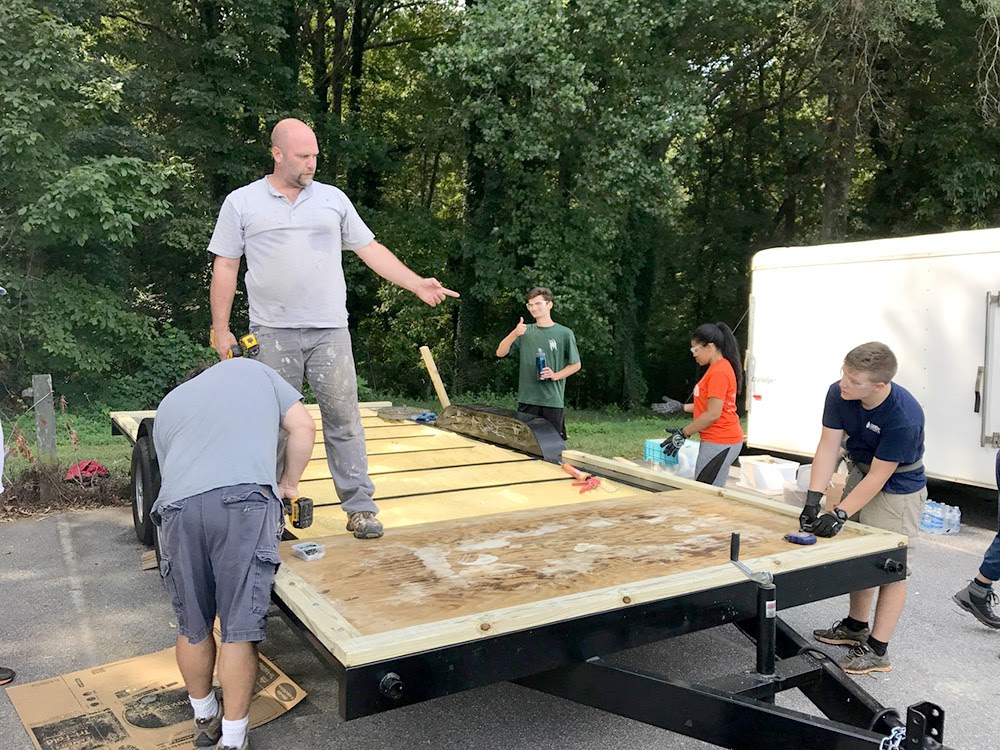 When LGBTQ individuals near the campus of Clemson University, in the areas of upstate South…
Read More
Share your story.
If you were a recipient of a Neighbors in Need (NIN) grant, help us inform our members whose contributions to NIN have made your grant possible about how lives have been transformed because of their generosity.

2021
2020
About the Council for American Indian Ministry
The Council for American Indian Ministry (CAIM) is the voice for American Indian people in the UCC. CAIM provides Christian ministry and witness to American Indians and to the wider church. Justice issues that affect American Indian life are communicated to the whole UCC by CAIM.
Historically, the forebears of the UCC established churches and worked with Lakota, Dakota, Nakota, Mandan, Hidatsa, Arickara, and Hocak in North and South Dakota, Wisconsin and northern Nebraska. Today there are 20 UCC congregations on reservations and one urban, multi-tribal UCC congregation in Minneapolis, Minnesota. CAIM supports these local churches and their pastors. In addition, CAIM strives to be a resource for more than 1,000 individuals from dozens of other tribes and nations who are members of other UCC congregations and to strengthen their participation in the life of the church.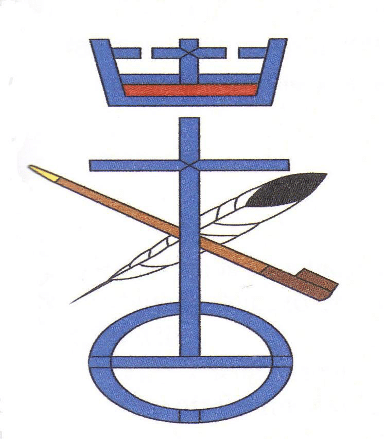 Questions? Contact UCC.
Bentley deBardelaben-Phillips
Executive Associate Justice & Local Church Ministries
216-736-3713