The Faith Education, Innovation and Formation (Faith INFO)Team
The United Church of Christ is strong because of its local congregations. The Faith Education, Innovation, Formation (Faith INFO) team's work is to support those congregations in the programmatic, visionary, and strategic work in inter-generational community.
Realigned in September 2018, Faith INFO combined the Faith Formation team and the Congregational Assessment, Support and Advancement team (CASA) into one unit focused on the local church at the forefront. The Faith INFO Team equips local congregations with resources to teach and to preach for all ages; curating and creating materials where needed. They hold focus on key constituents like youth and young adults, Congregations of Color and Ethnic Identified Congregations, New Church Plants, and how to support local churches in micro-grants.
Part of the group's work involves assisting communities to assess, plan, and live into who God is calling them to be—both present and future.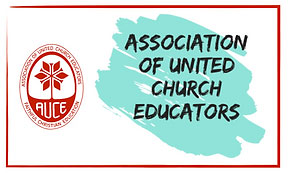 Faith INFO holds a covenantal relationship with the Association of United Church Educators who curate and access curricula and resources for Youth Ministry and Faith Formation of all ages.