Environmental Justice Ministries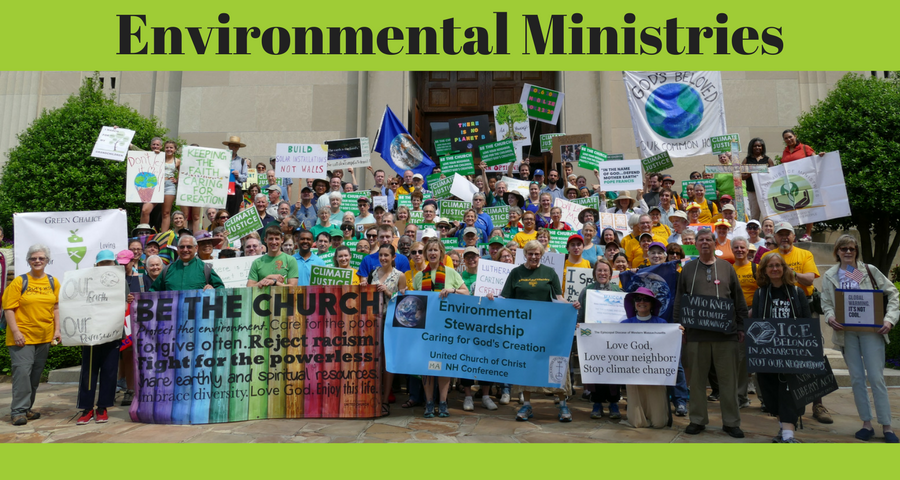 Did you know…
UCC ministers coined the phrase "environmental racism" and played a leading role in giving birth to the environmental justice movement in the 1980s
+
The UCC has published ground breaking environmental justice reports
+
In 1987, the UCC's Commission for Racial Justice published the first report to comprehensively demonstrate environmental racism across the nation with its report Toxic Wastes and Race in the United States. A 20th anniversary report took that research further in demonstrating that when facilities were clustered together in an area the likelihood of racial and economic disparities increased. In 2020, a report entitled "Breath to the People: Sacred Air and Toxic Pollution" added another dimension of research by focusing on the children who live near polluting facilities and are particularly vulnerable toxic emissions.
The UCC has often led the way in taking denominational stands on major environmental issues
+
In 2013, the UCC was the first denomination to pass a resolution calling for divestment from fossil fuel companies. In 2019, the UCC was the first Christian denomination to endorse the Green New Deal.
The UCC is building a powerful environmental network that stays connected through a blog and e-newsletter called The Pollinator
+
The Pollinator is a digital platform of the UCC for the sharing of ideas and inspiration, so that we might become more fruitful in the pursuit of environmental justice. Its focus is the building of a faith-filled and faith-rooted movement for the care of creation. Read the Pollinator blog and sign-up for its newsletter.
UCC churches are deepening and expanding their commitment to the environment by becoming Creation Justice Churches
+
Whether it is taking on climate change or addressing the lead poisoning of children, environmental justice ministries could not have a higher purpose or calling than they do now. Join the movement and become a Creation Justice Church. Learn about the six steps for doing just that.
Sign Up For the Pollinator
Contact
The Rev. Brooks Berndt
Minister of Environmental Justice
216.736.3722
berndtb@ucc.org
The Latest from the Pollinator Blog

To further support prophetic climate ministries, the UCC Council for Climate Justice raised…
Read More