Reproductive justice advocate: Stop ignoring the cries of women
This commentary, the fourth in a series, was written two weeks before the United States Supreme Court handed down its final opinion in Dobbs v. Jackson Women's Health Organization on June 24, overturning Roe v. Wade and erasing a person's constitutional right to an abortion.
In October 2018, Brett Kavanaugh was confirmed to the U.S. Supreme Court by a Senate vote of 50-48. Pro-choice Republican Susan Collins and Democrat Joe Manchin voted to confirm him. Kavanaugh holds the distinction of being the sole justice joining the court after persuasive allegations of attempted rape. These were made against him under oath by Professor Christine Blaisey Ford.
Kavanaugh joined a court already corrupted by accusations of crude workplace sexual harassment lodged against Justice Clarence Thomas during his confirmation hearings. Attorney and Professor Anita Hill alleged reprehensible workplace conduct by Thomas. When the truth of Hill's testimony regarding her interactions with Thomas was challenged, she voluntarily took and passed a polygraph test sanctioned by the FBI. Both Kavanaugh and Thomas denied the allegations. In both cases, Senators were asked, "Whom do you believe?"
Hill and Ford laid bare their stories before Congress and the world. They cried out to be heard, cried out to be believed. In the final analysis, for most Senators, the humiliation and violation those two women experienced — allegedly at the hands of those prospective justices — seemed to bear little weight on the question of the nominees' fitness to serve a lifetime tenure on the Supreme Court of the United States.
Now we learn from the ruling in Dobbs v. Jackson Women's Health Organization that Kavanaugh and Thomas, alongside Alito, Barrett and Gorsuch, have reversed 50 years of abortion "precedent upon precedent," and ended a woman's constitutional right to safe abortion.
There are at least two problems here:
When women dare speak out loud the realities of rape, sexual violence, sexual harassment, gendered racism, misogyny and the need for reproductive health care and justice, our cries get crushed and muted; and
There are policy makers who say they are pro-choice and that they believe women on the one hand, but then forgo crucial opportunities to stand with women and further protect a longstanding right to determine our own reproductive lives and futures.
After the Senate confirmation of Kavanaugh to the high court, reporter Scott Pelly asked Collins about her vote in light of Ford's testimony. She said she believed Ford had been assaulted but that Kavanaugh could not have done it because, in her opinion, there was no "corroborating evidence."
For Ford's part, when asked if she was sure that it was Kavanaugh who forced himself on her, Ford said, "I am 100-percent sure." Ford said her attacker was someone whose name she knew, whose habits she had observed, and who was a friend of someone she had dated. Both of their families frequented the same country club.
Ford was not asked to identify a stranger standing among other strangers in a lineup as to the identity of her perpetrator. She knew who had attacked her. That person was the same someone forcibly lying on top of her with his hands around her neck. She said with absolute certainty that Brett Kavanaugh was that young man. But that was not persuasive enough for Collins, nor for Manchin.
When Collins was asked about her vote to confirm Kavanaugh in light of the fact that there are those who believe he would be the vote to overturn Roe, Collins said: "I could not vote for a judge who had demonstrated hostility to Roe v. Wade because it would indicate a lack of respect for precedent."
In her interview with Pelly, Collins said that she had talked to Kavanaugh and that he described Roe as having "precedent upon precedent," and that he views precedent "not just as a legal doctrine but as rooted in our Constitution." According to Collins, Kavanaugh also said that such a landmark decision should not be overturned except if found to be "grievously wrong" or "deeply inconsistent."
Surely Collins knew that "grievously wrong" is code for anti-abortion speak, and "deeply inconsistent" is proxy for originalist and textualist judicial philosophy. Certainly, Collins and Manchin knew that all of Donald Trump's judicial nominees had gone on record as anti-abortion.
Did Collins not know that Kavanaugh had supported the Trump administration's efforts to deny a 17-year-old pregnant immigrant an abortion while in Department of Human Services custody? Did Collins not know of the speech Kavanaugh had given at an American Enterprise Institute event where he praised Chief Justice Rehnquist's dissent in the landmark Roe v. Wade decision, and that Kavanaugh was endorsed by the anti-abortion Federalist Society? How much more "evidence " of Kavanaugh's intent re: Roe and Casey did Collins need?
Collins and Manchin regularly pay hypocritical lip service to being "pro-choice," or supportive of abortion rights. Yet when faced with a consequential moment such as the confirmation of a self-avowed anti-Roe judge with a questionable history with women, and a high-stakes vote on the Women's Health Protection Act that would federally "enshrine" abortion rights, their votes go to the anti-choice, anti-Roe position.
As recently as May 2022, Manchin was the lone Democratic senator to cast a deciding vote against the Women's Health Protection Act, which failed by a vote of 51-49. Collins also cast a "no" vote. A 50-50 tie would have been broken by Vice President Kamala Harris. That vote took place after hundreds of thousands of women and supporters across 300 American cities protested the threatened end of Roe as outlined in the leaked Dobbs opinion.
Still, women's voices were not heard. When will we begin to hold elected officials accountable when they say one thing and do another, positioning themselves to be re-elected rather than provide the leadership we need to support women's bodily autonomy and access to reproductive care? When will we hold them accountable for acting on the truth and reality of women's stories?
No branch of government should be allowed to continue trivializing the lives of women: shutting us up about the realms of our experiences; pretending that rape and incest either do not exist or should not be spoken out loud; or that women's desires to participate fully in society are unimportant, misplaced, and not rooted in the Constitution.
Yet, this is also a moment when the women's and reproductive justice movements must reflect upon how we got here. Why did we think they would not come for all women's access after the Medicaid abortion prohibition came for poor women's "right to choose"?
Moreover, as recently demonstrated, women of all colors, genders, ages and religions, and in every region of our country, are organizing and will not be silenced no matter the final decision of the Supreme Court. The answer to women's freedom never was and never will be found in a single legal decision. We will not go back. We will resist injustice. And we will bring our voices to the polls in November 2022 and beyond.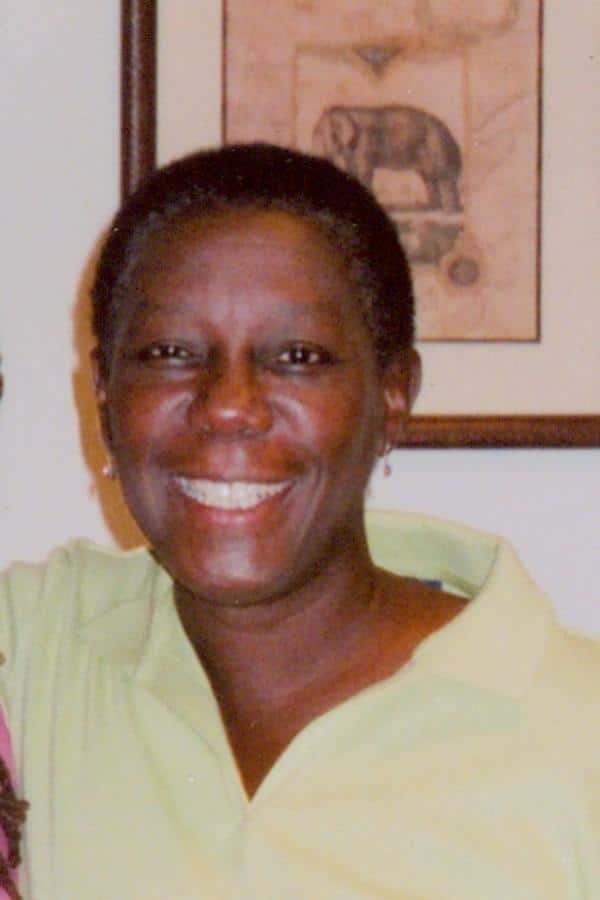 Brenda Joyner was the director of the Tallahassee Feminist Women's Health Center from 1979 to 1997, serving abortion, prenatal and family planning health needs of women from a three-state area. She served on the UCC Women's Table for two and half years, authoring its November 2020 Process Report. Joyner also served as a resource on the 100th anniversary of women's suffrage for the 2020 Our Faith Our Vote campaign and as a justice project consultant to the UCC. Her activism crosses the intersections of race, gender and class oppression in society and in the law.
---
Content on ucc.org is copyrighted by the National Setting of the United Church of Christ and may be only shared according to the guidelines outlined here.
---
Related News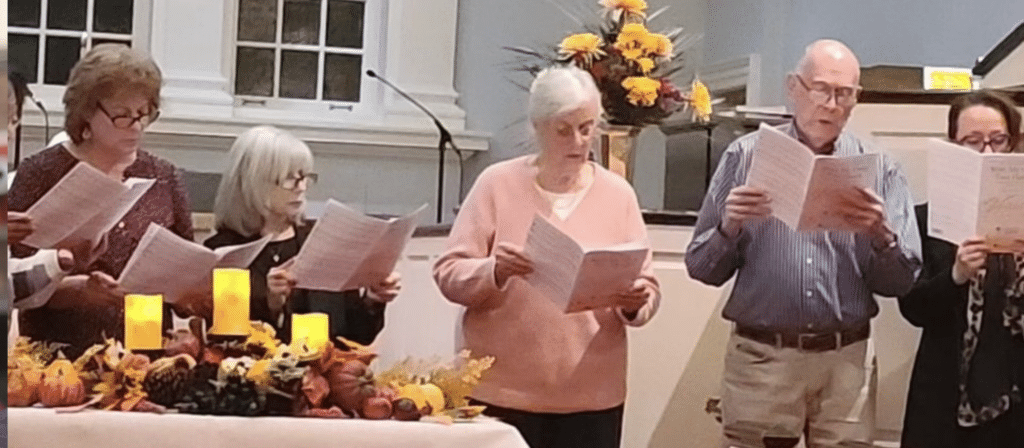 Many United Church of Christ congregations across the country participated in interfaith...
Read More