Saturday, June 01, 2019 at 08:00 AM through June 30, 2019
Everywhere
Every June, human rights and faith organizations join together to mark Torture Awareness Month because on June 26, 1987, the nations of the world took a major step against the immoral and abhorrent practice of torture. On that day, the Convention Against Torture and other Cruel, Inhuman and Degrading Treatment or Punishment (CAT for short) entered into force and the United Nations later declared June 26th the "International Day in Support of Victims of Torture."
Our partners at the National Religious Campaign Against Torture (NRCAT) invite you and your local church to join people of faith throughout the world in commemorating Torture Awareness Month. Check out NRCAT's resources and activity ideas.
If you would like to discuss additional ways for how your local congregation or faith community could mark Torture Awareness Month please call or email T.C. Morrow at 202-547-1920 or tmorrow@nrcat.org. They are delighted to assist you with plans and suggestions.
---
Sunday, October 13, 2019 at 08:00 AM through October 19, 2019
Everywhere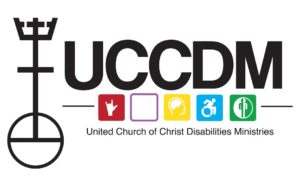 Each year, the second Sunday of October is designated on the UCC church calendar as Access Sunday. It is an occasion when all the UCC will join together in celebrating the gifts of persons with disabilities and the strides that the church has made in being more whole through being more accessible. It is also a day that we, the church, acknowledge the journey yet to be taken with our sisters and brothers with disabilities.
Pastors and lay leaders, invite your congregation to join your UCC friends around the country in celebrating Access Sunday on this day, or on a Sunday more fitting to your church calendar. Find more information and resources via our UCC Disabilities Ministries.
---