'Change is possible': UCC leaders praise passage of historic climate change bill
Hope is growing for climate justice and more affordable health care. After hours of debate and political maneuvers, the U.S. Senate passed the Inflation Reduction Act (IRA) on Sunday, August 7. Many advocates — including United Church of Christ leaders — applauded the historic moment.
"At a time when it is desperately needed, the Senate passed the IRA bill to put the United States back in the game on climate change, reduce expenses related to health care costs and strengthen our government's obligations to tax corporations who have skirted their responsibility to pay their fair share," UCC General Minister and President John Dorhauer said. "Given the United Church of Christ's historic commitments to climate justice, health care for all and economic justice, I awaken this morning to a feeling of both relief and gratitude for the leadership and vision it took to make this happen."
The legislation comes after months of negotiations among Democratic lawmakers. Senators voted 51-50 to pass the $430 billion bill in a rare Sunday afternoon session. Vice President Kamala Harris broke the tie that split along party lines, with no Republican senators backing the bill. The House likely will vote on the measure on Friday, August 12.
For those pushing for urgent action on climate change, this act represents a major step forward.
"After many long years in which climate legislation from Congress seemed like an impossibility to many, I believe this is the first chapter to a new story," said the Rev. Brooks Berndt, UCC minister for environmental justice. "This new story tells us that change is possible and that we can make a difference for the sake of justice and for the sake of God's creation. This legislation will embolden and renew us for continued struggle, so that this story of hope and possibility keeps unfolding."
A focus on climate
The IRA could help curb emissions by as much as 44 percent, according to advocacy groups. The primary focus of the bill is reducing greenhouse gases while boosting renewable energy programs. They include tax credits for wind and solar power, funding for clean energy technology and manufacturing, and incentives for companies to reduce methane emissions.
In total, about $370 billion would be directed toward these climate change efforts.
The UCC Cornerstone Fund plans to host an upcoming webinar on the Inflation Reduction Act to explore how local churches might use the newly funded energy programs, such as installing solar panels, acquiring heat pumps, and navigating tax credits.
In addition to climate investment, the IRA also includes important healthcare provisions. The act grants power to Medicare to negotiate lower prices for expensive prescription drugs. It also caps out-of-pocket costs for seniors on Medicare Part D and extends subsidies for Affordable Care Act (ACA) premiums. To offset its price tag, the bill would establish a 15 percent corporate minimum tax on large firms and a 1 percent excise tax on the value of stock buybacks.
'We are capable of more'
While acknowledging the progress of such legislation, justice leaders are calling for sustained action to fully address healthcare inequities.
"Recognizing the truth of the philosopher Voltaire's words, 'Perfect is the enemy of good,' I celebrate the passage of the Inflation Reduction Act with tempered excitement," said Associate General Minister Traci Blackmon. "While I am grateful for what it means for climate justice and healthcare cost reductions for some, I am also mindful this bill does nothing for the more than 2 million Americans who currently have no access to health care, 60 percent of whom are Black and Latinx.
"Celebration without agitation will likely mean these Americans will continue without coverage for the foreseeable future. I am mindful we live in a country capable of providing basic healthcare needs for all of its residents. We are capable of more. May our celebration of this needed advance not mute the cries of those whose needs remain unmet."
Content on ucc.org is copyrighted by the National Setting of the United Church of Christ and may be only shared according to the guidelines outlined here.
---
Related News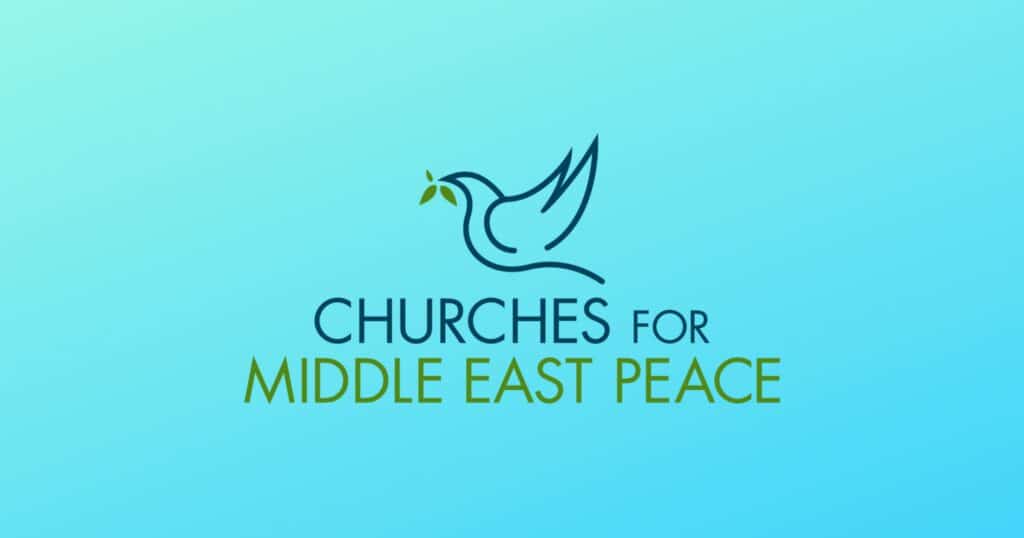 The following statement was issued Dec. 2 by Churches for Middle East Peace (CMEP), of which...
Read More