UCC minister: A time of lament
I am still reeling from the July 4 weekend. A mass shooting at an Independence Day parade in Highland Park, Ill., left seven people dead and dozens of others injured. And in Akron, Ohio, police released a video of the outrageous June 27 shooting death of 25-year-old Jayland Walker.
Once again, we hear familiar words, questions, and calls for change following the death of a young Black person during what appears to be an extreme use of force by police. Once again, people have been gunned down while taking part in a routine activity, this time a holiday parade in a suburb of Chicago.
Both types of horror are occurring so frequently that it is hard to keep up. Words, affirmations, and, sometimes, even our prayers, seem inadequate responses. It is also hard not to question the difference in police responses in these situations: Akron police fired 90 times on Walker as he fled on foot after a traffic stop. In contrast, Illinois officers arrested 21-year-old Robert Crimo "without incident" after he acted on weeks of planning to open fire on parade-goers with a high-powered rifle, blended into the crowd, and evaded police for eight hours. Walker is Black and Crimo is white. 

Amid this heartache, remember to breathe deeply. Wellness experts say that deep or diaphragmatic breathing enables more air flow into the body and can help reduce stress and anxiety, calm rattled nerves, improve attention span and decrease pain. 
And let us lament. We often are not good at this. Lament conflicts with what some of us have been taught during our faith journeys. For some, it suggests a lack of faith in God. As Dr. Denise Dombkowski Hopkins writes in Journey through the Psalms, we have lost the capacity to complain to God in faith.
With our laments, we affirm that God can handle our complaints, frustrations and disappointments; assert that God wants to hear from us; invoke our memories and beliefs about who God is and what God can do; and trust that God will act. The practice of lament is valuable – perhaps essential – for Christians.
In times of distress and longing, it can also be life giving to look for ways to instigate the change that can bring forth the world we seek. I believe this is the work to which we are called and work in which God is our partner. 
Here are some opportunities for action, engagement and education: 
Join groups in your community that support calls for transparency and change from officials in Akron and your local community. 
Express your concerns during public or private meetings with members of local and statewide governmental bodies.
Show up to candidate forums and appearances – make gun violence and extreme force by police issues in the November 2022 midterm elections and beyond. 
Share your opinions in local/regional newspapers and on social media. 
Help your congregation connect with other faith groups and secular partners working on these issues.
Connect with your local chapter of Standing Up for Racial Justice, or SURJ, "a national organization that brings hundreds of thousands of white people into fights for racial and economic justice." SURJ joins efforts led by people of color and organizes actions to call for the types of changes advocated by groups led by black people and other people of color.
Check out the UCC Gun Control Toolkit.  
View these videos from Faiths United to Prevent Gun Violence, a coalition that includes the UCC Office of Policy and Advocacy in Washington, D.C.: Part 1: Guns in Houses of Worship Series (Access Passcode: Faithsunited123!) and Part 2: Guns in Houses of Worship.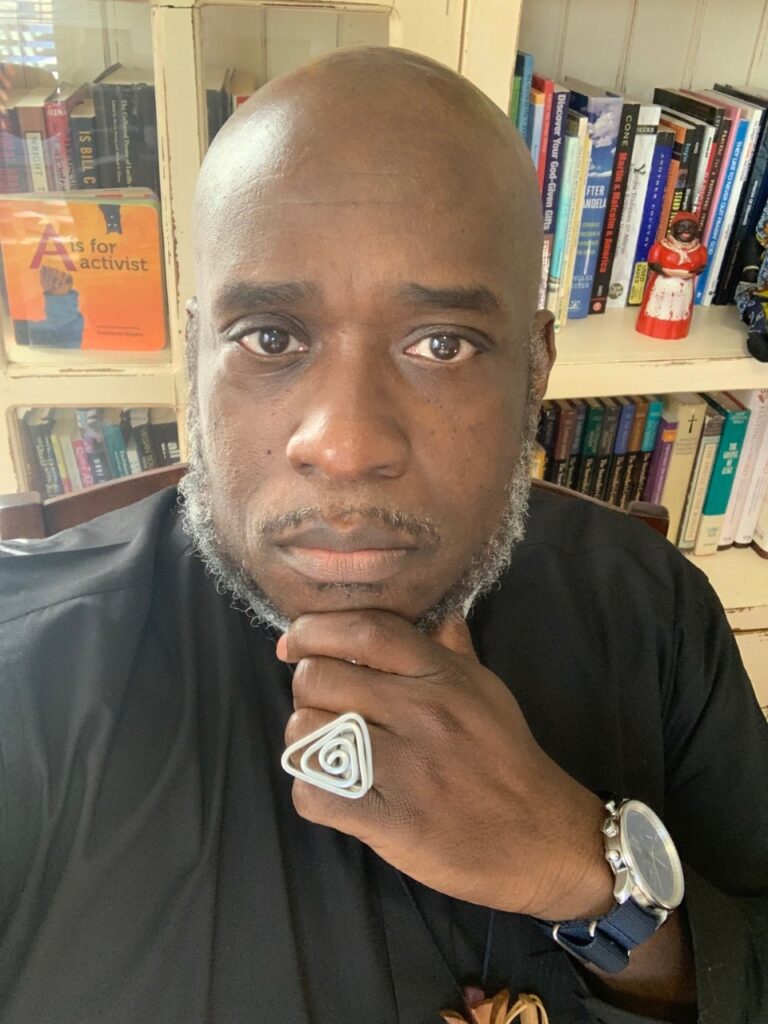 The Rev. James D. Ross II is the minister for diversity, equity and inclusion in the Southern New England Conference of the UCC.
A longer version of his reflection can be found here.
---
Content on ucc.org is copyrighted by the National Setting of the United Church of Christ and may be only shared according to the guidelines outlined here.
---
Related News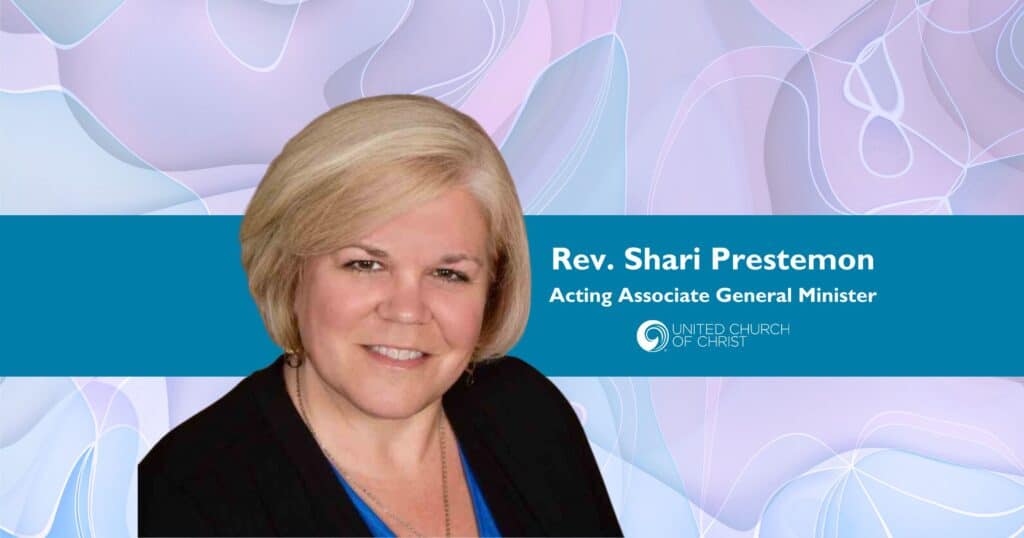 A new United Church of Christ national leader has been called. The UCC Board voted in a...
Read More