JTM Advent Calendar will explore abolition movements through art, daily reflections
The word "abolition" isn't just for history textbooks. It also describes the way some community organizers and activists want to address justice issues across the country.
This Advent, United Church of Christ leaders are calling for renewed engagement in contemporary abolition movements. One way to take part is through a virtual Abolition Advent Calendar: daily scripture, reflections and prayers shared via email and social media.
The Advent calendar comes from the UCC's Join the Movement Toward Racial Justice initiative, lead by the Rev. Velda Love, minister for racial justice.
Love quoted the Rev. Wil Gafney — an Episcopal priest, Biblical scholar and activist — who said, "We are still trying to do Church in the midst of enslaving paradigms."
If this is true, Love asserted, "then we also have the opportunity to explore what abolition can mean to us here and now."
Advent connection to abolition
For many, "abolition" conjures up images of the 19th-century movements to free enslaved Africans. But activists continue to adopt this powerful word to call for abolishing unjust and harmful systems that exist today. This especially is true for systems that are deemed to increase racial and economic disparities.
Join the Movement leaders see abolition as a key component of long-term racial justice. And they say there's no better time to reflect on abolition than Advent — traditionally a time of preparation and transformation.
"In the season of Advent, where we await and prepare for the coming of transformational Love in flesh and bone, we want to invite engagement with contemporary abolition movements, from those who are working to dismantle the prison industrial complex, to those who are fighting for reproductive justice, to those who are leaning into new ways to address harm and engage conflict, and beyond," said Love.
Art, reflections, prayer
Join the Movement's Abolition Advent Calendar will feature daily emails and posts across the UCC's social media platforms. Each day, the virtual calendar will include a reflection on an Advent scripture passage and its connection to abolition.
Artwork from Yohana Junker, a Brazilian-born artist and theologian, will accompany every reflection. These drawings are part of what Junker calls her "Breathing | Being | Praying" meditations. The art, Junker said, emerged from "the trauma, grief and angst" of the COVID-19 pandemic.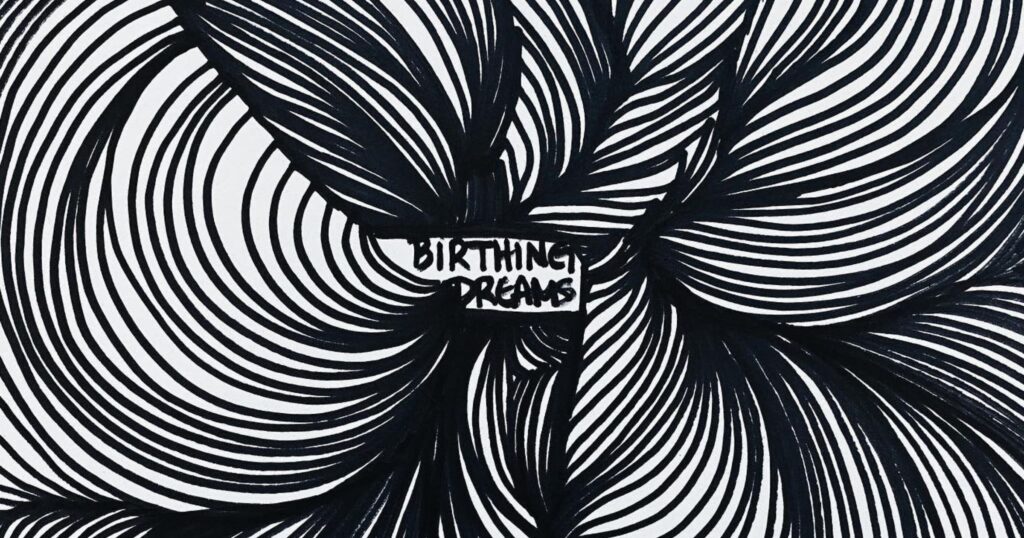 "The meditative drawing exercise — or doodle therapy as some have called it — is an earnest attempt to be in touch with the cadence of our breaths, to excavate sensations within our bodies that are often unnoticed or sublimated," she said. "This exercise is also an attempt to enflesh feelings, to delineate the contours of our angst, the rhythm of our compassion."
More than two dozen authors — including all three of the elected officers of the UCC and national staff across all ministries — will share their thoughts on Advent and abolition. Along with scripture, art and daily reflection, each calendar entry will conclude with a prayer and a call to action.
Sign up for Advent emails
"Our hope is to offer theological and scriptural musings that help enliven our imaginations of a future beyond 'enslaving paradigms' and call us to abolitionist practices," said Sharon Fennema, Join the Movement curator. "We've selected key verses from scriptures associated with the season of Advent; with those, we will offer a few words to help people discover the abolitionist visions that live in these sacred texts and in each of us."
Fennema also hopes that the Abolition Advent Calendar will "introduce and deepen our denomination-wide understanding of abolition as part of our efforts to practice antiracism."
To receive daily reflections on abolition this Advent:
Learn more about abolition movements and antiracism practices at the Join the Movement website.
---
Content on ucc.org is copyrighted by the National Setting of the United Church of Christ and may be only shared according to the guidelines outlined here.
---
Related News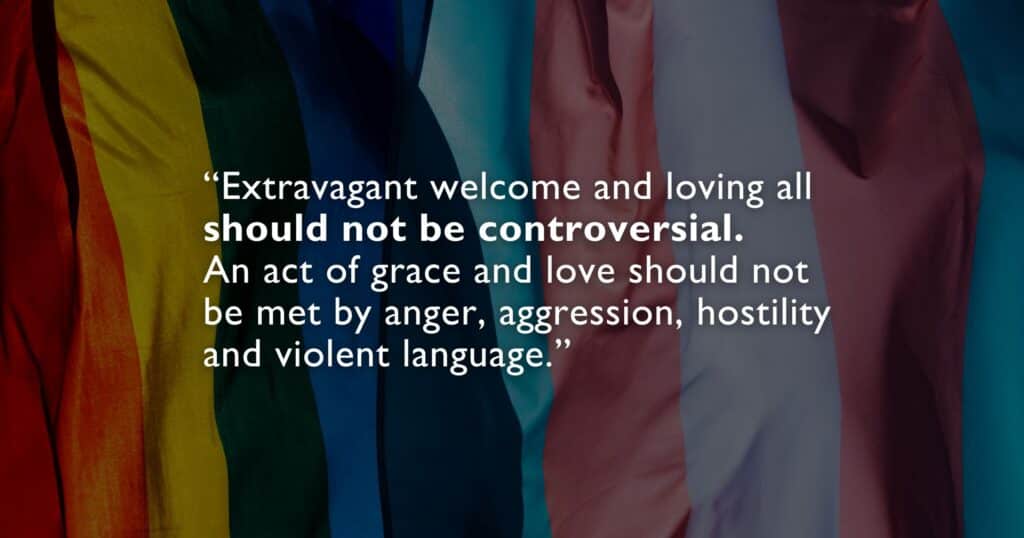 The United Church of Christ National Officers and the Conference Minister of the South Central...
Read More