In 2023, UCC strives 'to make all things new'
It's a new year, and the national ministries of the United Church of Christ are looking toward what it means "to make all things new."
Those words from Isaiah 43:18-19 comprise the theme for this year's General Synod and for much of what the national setting has planned in 2023. Advocating for the most vulnerable to a new Congress, pouring new energy into climate justice, working toward innovation in ministry for youth and young adults and celebrating the second year of Join the Movement for Racial Justice —UCC leaders are inviting people across the wider church to engage in these works.
Guided by the values and priorities set over the years by the General Synod and the UCC Board, these are some of the opportunities to advocate, gather and "be the church" anticipated in 2023.
Food security, social supports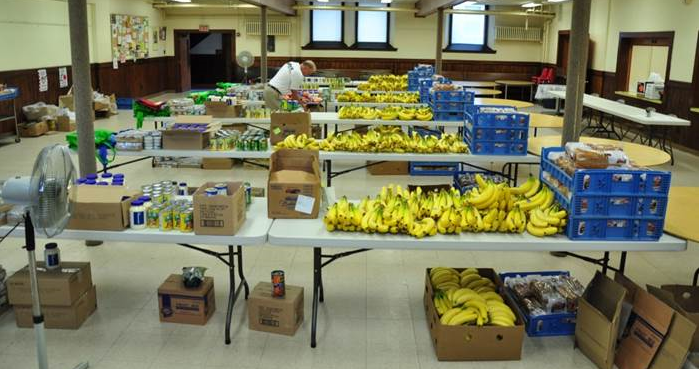 With the new year comes a new United States Congress, which means any bills that did not become law must be reintroduced and go through the legislative process again. Katie Adams, policy advocate for domestic issues in the UCC's Washington D.C. Office of Public Policy and Advocacy said the needs remain high for many in the wake of a pandemic recovery. The last few years have left some who were already on the margins more vulnerable.
"We will always continue to push for protections for the vulnerable in housing, hunger, access to medical care and other essential social supports," Adams said. "Many, many people are struggling."
A new leadership structure in the House of Representatives could mean new approaches for activism, Adams said, because legislators are likely to use appropriations as a major vehicle for policy that could align with social justice concerns. Since appropriation bills are must-pass funding bills, this can provide an avenue for some legislation.
The Farm Bill will also come up this year, which contains provisions around food security programs.
"This large piece of legislation has many intersections with economic and environmental justice issues that are core to who we are as the UCC," said Thaddaeus Elliott, who serves as justice and peace fellow in the D.C. office. "Food security through programs like SNAP and WIC, but also diversification of crop production to bolster local food economies in rural areas to address rural food deserts will be programs we will be tracking in our work on the 2023 Farm Bill."
Earth Day Summit
An annual Earth Day Summit will launch this April to celebrate and inspire momentum for environmental justice ministry. The virtual event will feature keynote speaker Jim Antal, author of "Climate Church, Climate World" and special advisor on climate justice to the UCC General Minister and President. The summit will celebrate the planned work of a dozen new fellows who will participate in this year's Climate Hope Summer, a program to support youth and young adult engagement in climate education, advocacy and action. During the summit, the UCC will present the inaugural Dollie Burwell Prophetic Action Award to a congregation or green team that has distinguished itself with action for environmental justice. The award is named for a North Carolina UCC member and organizer who helped launch the environmental justice movement.
The Rev. Brooks Berndt, minister of environmental justice, says 2023 will involve building on the momentum of last year's vital wins — including movements toward clean energy and the establishment of a U.S. Office of Environmental Justice — with a "Climate Hope" theme. Climate Hope "is about hope as a practice, as something that becomes manifest in our very actions," he said. "This is a crucial way for us to serve as vessels of God's love and justice during a time in which we face so many critical challenges."
On the climate policy front, the UCC D.C. office is encouraging advocacy that calls for a transition to clean energy without exceptions for fossil fuel extraction and transmission projects — like the Mountain Valley Pipeline, according to Elliott.
"As the UCC, we will continue to advocate for legislation like the Environmental Justice for All Act that centers low-income, rural, Indigenous/Tribal communities and communities of color at the frontlines of the climate crisis and ensures a just transition for the betterment of all creation," Elliott said.
Climate Hope Cards, postcards created by churches featuring youth artwork that call for urgent action on climate change, are slated to be distributed to elected officials this year.
'Courageous conversation'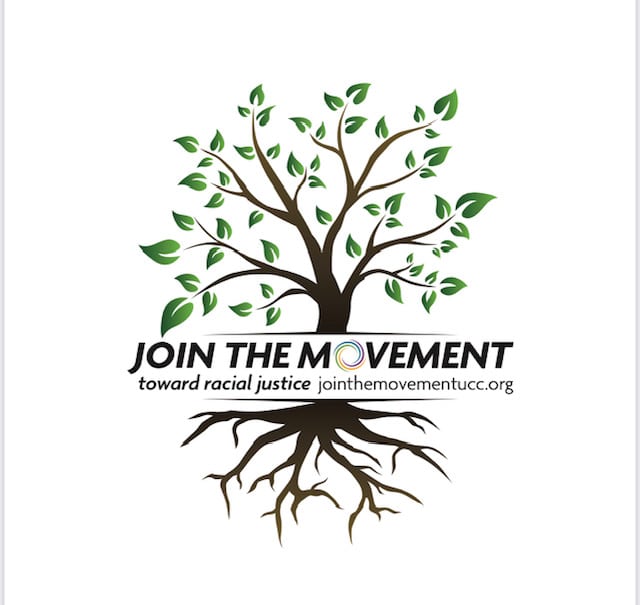 As the Join the Movement initiative approaches two years since its debut at the 2021 General Synod, the Rev. Velda Love is strategizing a church listening tour to build momentum and understanding on what it means to invest in an ongoing movement. JTM will celebrate current efforts on Martin Luther King Jr. Day in Cleveland at the book launch of UCC pastor, the Rev. Otis Moss III's latest, "Dancing in the Darkness."
JTM has several new resources in the works. The staff anticipates a "freedom school toolkit" during Black History Month, which will include providing weekly resources focused on youth and building an intergenerational movement. During Lent and Holy week, JTM hopes to encourage courageous conversations needed to move people to intervene in moments of racial harm, according to JTM Curator Sharon Fennema.
The JTM initiative will be involved in this summer's General Synod in many ways, with plans to coordinate an "All Church Read" of "How to Be an Antiracist" by Ibram X. Kendi. This will culminate in Synod pre-events that include the author.
Election of next General Minister and President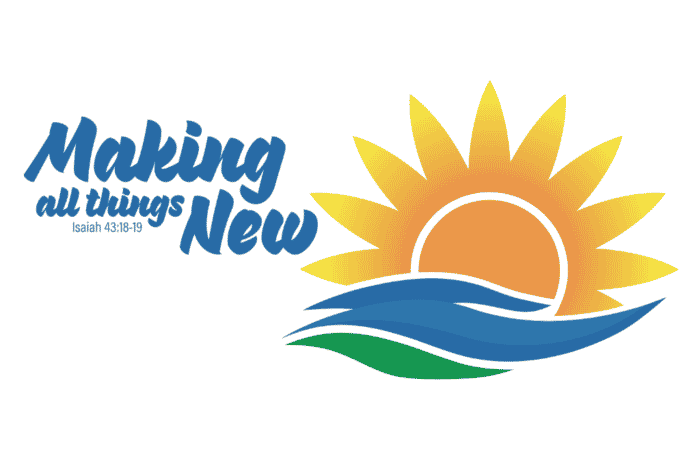 This year will feature the return to an in-person gathering for the 34th General Synod in Indianapolis, where delegates will elect a new General Minister and President. The search committee leading the Search and Call process is working through review and discernment phases, with plans to present the candidate to the UCC Board in March. The GMP nominee is expected to be introduced to the wider church in spring 2023.
Delegates will also vote on the re-election of Associate General Minister Karen Georgia Thompson and consider amendments to the UCC Bylaws that would change the frequency of General Synod from two years to three years. There are 17 proposed resolutions that have been submitted for review.
Synod, taking place June 30-July 4 at the Indiana Convention Center, features keynote speaker, the Rev. Nadia Bolz-Weber, and sermons by the Rev. Carmen Lansdowne, Jamar Doyle, and the Rev. JJ Flag. Registration opens online on Jan. 23.
Youth ministry at Synod and beyond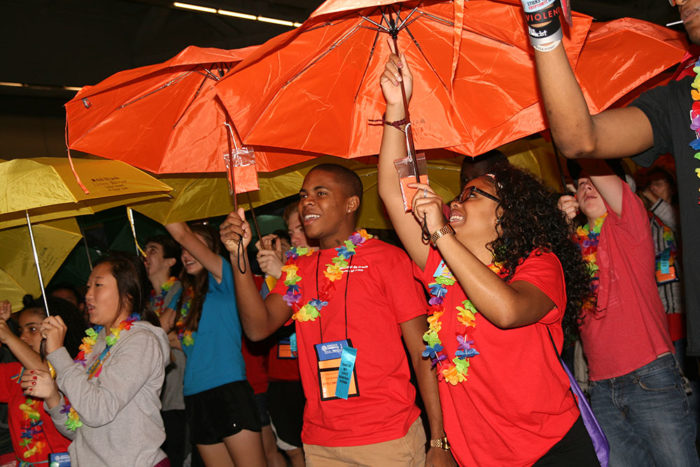 Synod will be a big event for youth this year. Plans are underway to hold daily activities for middle and high school students, said the Rev. Trayce Potter, UCC minister for youth and young adult engagement. Youth and young adult ministries will partner with Wheeler Mission in Indianapolis and the Northeast Ohio Homeless Coalition, who will make the trip there, to offer learning opportunities about the systemic nature of homelessness and engage in service projects in downtown Indianapolis.
"I would encourage every congregation to bring their young people to Synod because this is an opportunity for them to learn and see their church in action," said Potter. "They will experience powerful and diverse styles of worship, be exposed to the business side of the UCC and have the opportunity to connect with other young people who are passionate about seeing their church do something great for them and the world."
Virtual gatherings for those engaged in youth ministry will happen on the fourth Monday of each month, beginning Jan. 23 with a discussion of the youth at Synod program. Subsequent webinars will feature speakers on innovation and ministry.
Key advocacy issues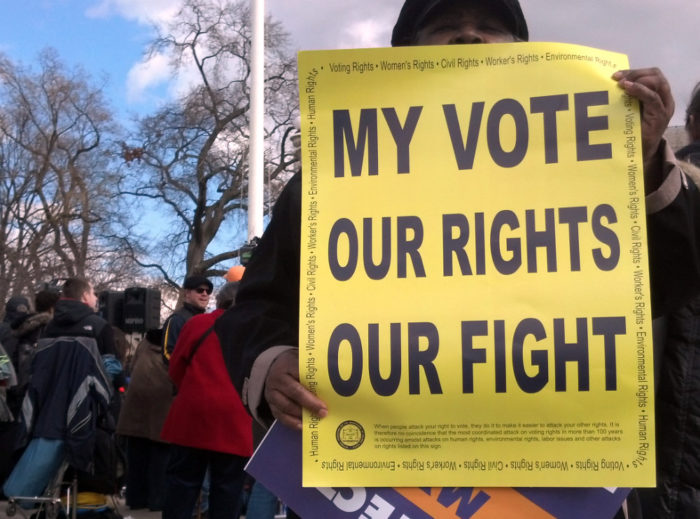 Gun violence prevention remains a high priority this year with a continued push for comprehensive legislation. "Although we have this step forward with the Bipartisan Safer Community Act, it wasn't nearly enough to address the scope or toll of gun violence," said Sandy Sorenson, director of the D.C. office. More work remains in advocating for universal background checks, banning assault weapons, covering the gun show loophole, and creating safe storage laws and extreme risk protection laws.
As this year is a run-up to a pivotal 2024 presidential election, the D.C. office also points to the importance of democracy protections. Addressing voter suppression and expanding voting rights will require work from advocates at the state level, Sorenson said. Providing funds to update voting infrastructure is critical, as well as continuing to push for national legislation like the For the People Act and the John R. Lewis Voting Rights Advancement Act.
The push to protect reproductive freedoms following the overturning of Roe v. Wade remains key in 2023. National legislation to protect reproductive options, such as the Women's Health Protection Act, did not pass, and so a goal will be to reintroduce and advocate for it. More important, Sorenson said, is UCC activism on the state level, where this work can have the greatest impact.
Seeking peace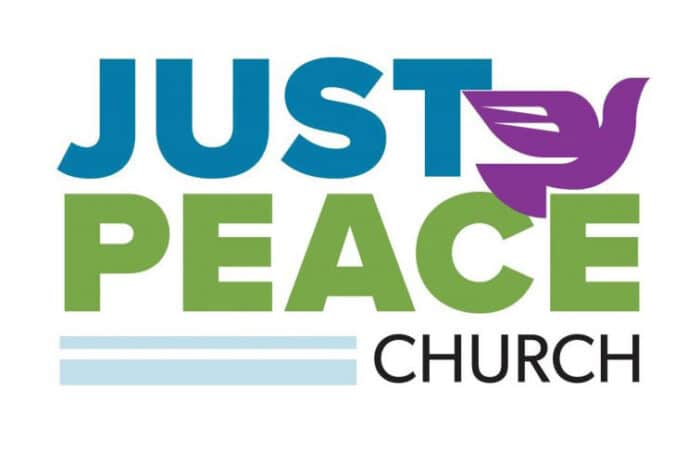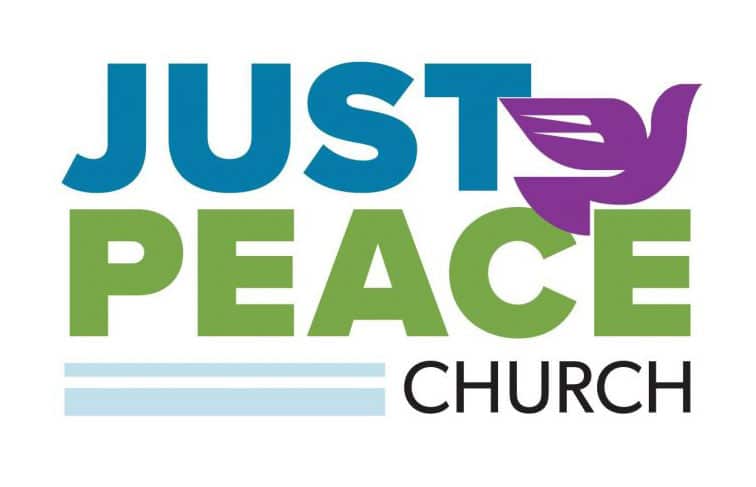 On the international front, the D.C. office will continue advocating for non-military means of ending war in Ukraine, as well as pushing against new threats of nuclear weapons that stem from the conflict. In April, Ecumenical Advocacy Days will address the nuclear threat and broader issues of militarism and food security with the theme "Swords into Plowshares: Achieving Enough for All & Pursuing Peace."
"In the UCC, we believe that 'peace is possible,'" said the Rev. Michael Neuroth, policy advocate for international issues at the D.C. office, "and so will continue to support such efforts — both large and small — in 2023 that we believe will bring about a more peaceful and just world, and ultimately God's Shalom here on Earth."
In other parts of the world, Sorenson names the importance of preventing the potential for new violence by addressing humanitarian issues like climate migration and food insecurity – before they can create greater global conflict.
---
Content on ucc.org is copyrighted by the National Setting of the United Church of Christ and may be only shared according to the guidelines outlined here.
---
Related News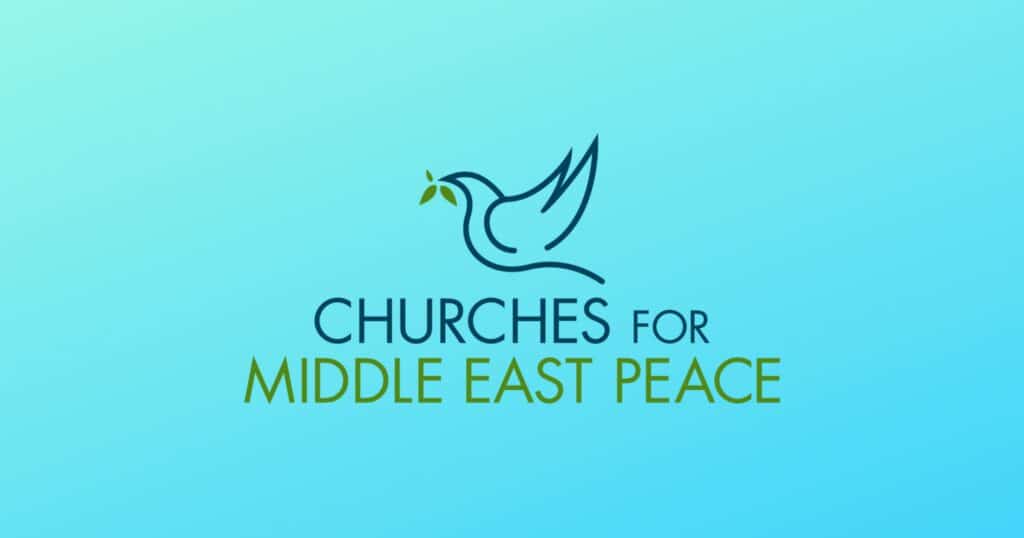 The following statement was issued Dec. 2 by Churches for Middle East Peace (CMEP), of which...
Read More