Giving Tuesday gifts to fund 12 youth environmental justice fellowships in 'Climate Hope Summer'
When you ask a teenager "How did you spend your summer vacation?" you don't expect to hear, "I created a creation care camp curriculum for kids — at three different grade levels."
But that's the answer you'd get from Lydia Hansberry. She applied for a United Church of Christ Council for Climate Justice fellowship grant to craft the curriculum for the Horton Center, a church camp and retreat center in Gorham, N.H. The grant was funded by gifts to Giving Tuesday in 2021.
Donations to this year's UCC campaign on Giving Tuesday, Nov. 29, will encourage more of that kind of youth and young adult climate activism.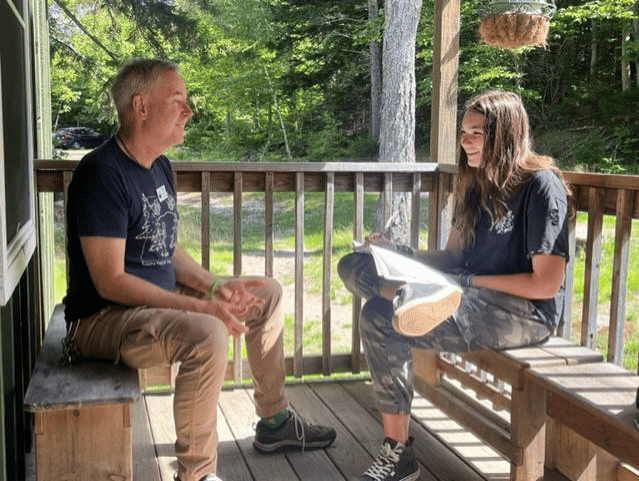 Young — and a leader
Horton Center Executive Director Tim Hughes remembered being thrilled and a little nervous about Hansberry's vision. "Writing a curriculum for a whole weeklong camp session is a big project for our adult deans (counselors) and I wondered how she would accomplish it as a 16-year-old high school student with a host of other activities and projects in her life," he wrote in his project review.
When she received the fellowship and they talked next steps, Hughes said he knew Hansberry's work would be "exceptional," because she's a "powerhouse" with a passion for climate and all kinds of social justice.
The Rev. Rob Grabill, associate pastor at Hansberry's church in Dartmouth, said the project would be a "perfect fit" for the teen.
"Lydia has been interested in addressing the challenge of the climate crisis for a number of years, and was one of the founding members of the Green Team at the Church of Christ at Dartmouth College," he said. "She was one of the authors of the Creation Justice Covenant that was an integral part of our recognition as a Creation Justice Church nearly two years ago. She is very active in 350.org and 350NH, and also in the local high school Environmental Club."
After Grabill encouraged Hansberry to apply for the grant, she created a program around education and advocacy.
Climate education matters
"Working on this curriculum has been one of the most rewarding and exciting projects I have ever pursued in my passion for climate justice," Hansberry wrote in her review. "I have always held the strong belief that education was one of — if not the — most fundamental aspects of working towards saving the planet.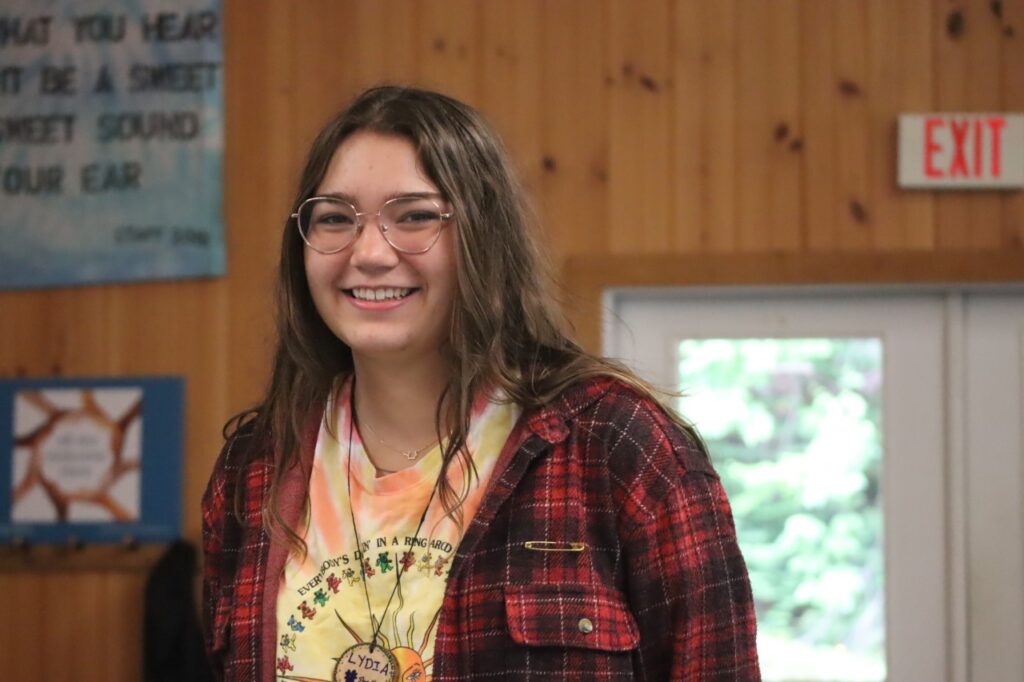 "Creating something that can touch all age groups and levels of understanding, fuel their already existing passion, or help to light their fire about something so pivotal, and something that I am already so passionate about, is absolutely a dream come true."
Hansberry spent a week at Horton Center this summer, as a counselor in training during Climate Superheroes week for middle school students. Grabill, who runs one or two weekly sessions at the camp every summer, said the hands-on experience gave the teen an excellent perspective as to what would work in that setting.
"The curriculum clearly reflects a lot of her original thought and understanding of what will resonate with campers of various ages," Grabill said. "She has incorporated art and drama in new ways that should invigorate what Horton Center has been doing."
The outdoor ministry center plans to use the new course of study next summer.
2022 Giving Tuesday goal
The UCC's 2022 Giving Tuesday efforts will expand on this environmental justice fellowship work in 2023. Gifts raised on Nov. 29 will support 12 youth and young adults in a program called Climate Hope Summer. It will create a network of climate justice fellows across the country coordinating their efforts in education, advocacy and action.
"The first year of this program was a tremendous success," said the Rev. Brooks Berndt, minister of environmental justice, noting other projects in New Jersey and Oregon in addition to Hansberry's in New Hampshire. "It was remarkable to see the creativity, passion and energy that was unleashed with the help of Giving Tuesday funds.
"Moreover, one can see the ripple effects and continued impact of each fellowship. Lydia's climate justice curriculum is a terrific example of this. It will now be used in future camps. More and more children and youth will be engaged and inspired by it."
The Rev. Kent Siladi, UCC director of philanthropy, said the national setting hopes to raise $75,000 on Giving Tuesday to give more youth and young adults "a chance to flourish in the important work of environmental justice." Donors have already sent in almost $19,000 with $17,500 allocated as matching gifts.
Grabill said that Hansberry, one of five winners of the New Hampshire Conference Environmental Justice Award, is already encouraging the next generation of climate advocates. "She has a lot of fans among the younger kids at our church and at the camp. They worry about the climate and understand that working to be part of the solution is a source of hope."
---
Content on ucc.org is copyrighted by the National Setting of the United Church of Christ and may be only shared according to the guidelines outlined here.
---
Related News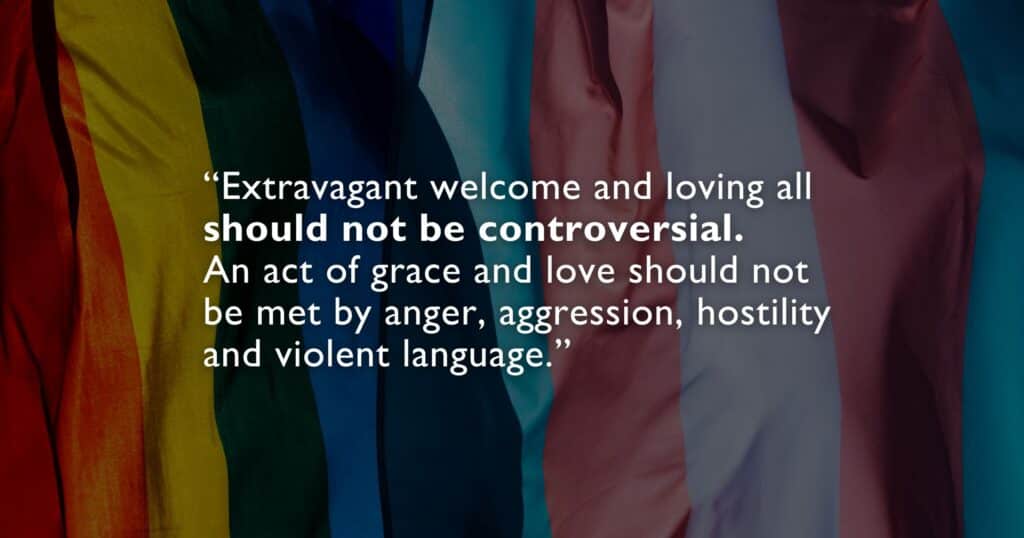 The United Church of Christ National Officers and the Conference Minister of the South Central...
Read More