Giving Tuesday 2022 to deepen commitment to climate justice through fellowships
Creation care and environmental justice will once again be the focus of Giving Tuesday, Nov. 29 – a commitment that builds on the United Church of Christ's historic prophetic leadership and continues to address a priority that will be underscored for several years to come.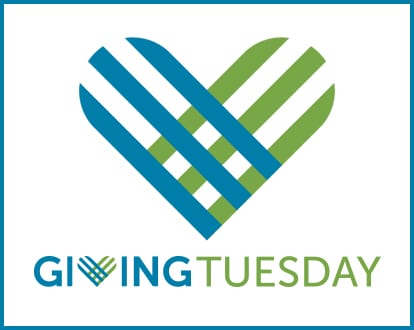 "This Giving Tuesday designation in consecutive years signals that the UCC national setting is deepening its commitment to environmental justice, to fund the work into the future," said the Rev. Kent Siladi, director of philanthropy.
In 2021, the church raised $80,000 on Giving Tuesday to support climate care and creation justice. The majority of the gifts, $56,000, were sent to Honor the Earth, an indigenous organization working to save our planet. The remaining 30 percent of the funds were earmarked for five grants awarded by the UCC Council for Climate Justice to support advocacy and education efforts this year.
Climate café
The people of Christ the Healer UCC of Oregon City, Ore., used one of those grants this summer to create the Climate Café. As a climate justice fellow, Tori Asay helped organize and promote the café, which turned a repurposed church building into a space that served locally sourced food.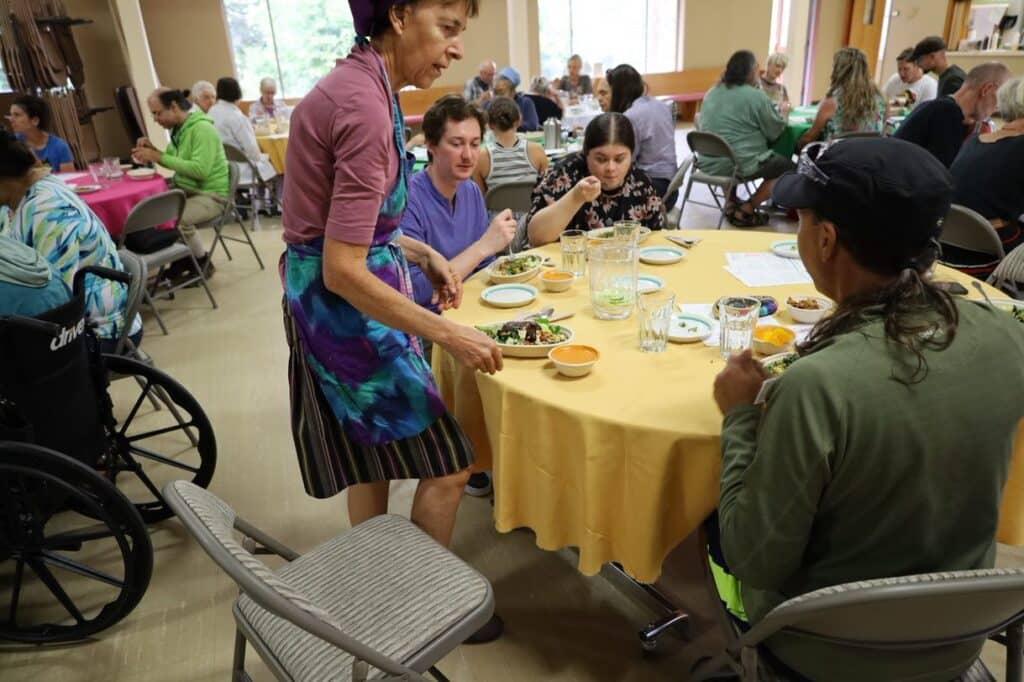 The 2022 Giving Tuesday donations will be used to continue that type of commitment, funding 12 climate justice fellowships next year during what Environmental Justice Minister Brooks Berndt calls the "Climate Hope Summer."
"When it comes to the damage done to our climate, no voices are as morally powerful and persuasive as those of youth and young adult climate leaders," said Berndt. They are ones, he said, who will inherit the consequences of our society's action or inaction in addressing the climate crisis presently faced. And they are stepping up to lead the charge.
He pointed to the collaborations this summer that helped Asay in Oregon and other young people in New Hampshire and New Jersey deepen their knowledge about and commitment to the environmental justice movement as they served their communities.
Young people and mentors
Asay worked with several mentors to establish the Climate Café, which served plant-based meals in an eatery where all were welcome. Diners were encouraged to pay what they could.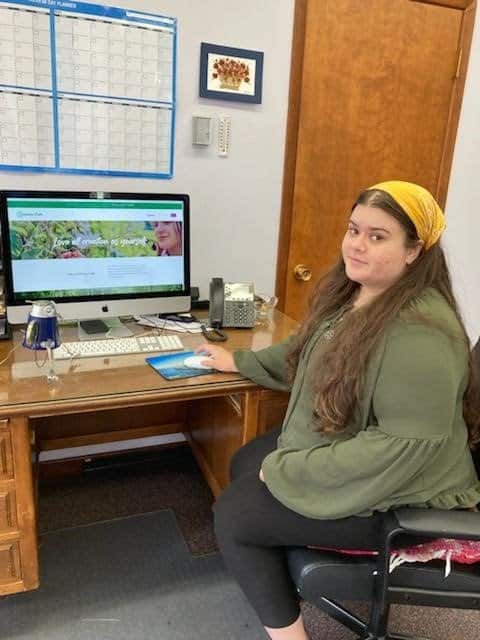 "I learned the practicalities and nuances of gardening while enjoying how to prepare raw dishes," Asay said. "Not many times do you work with people who have many of the same values and ideas about living. I feel like I hit the lottery because Christ the Healer welcomed me with warm, open arms and prepared to teach me many pertinent life skills about sustainable living.
"Being a part of this opportunity was monumental grace."
One of Asay's mentors, the Rev. Gabrielle Chavez, is Christ the Healer's organizing pastor and a raw vegan chef who has written two "uncook" books. She was "glad and grateful" for the opportunity.
"Supporting a young person in becoming a climate justice leader has been a mutually rewarding experience with the unintended benefit of attracting more young people to our project," she said, noting that Asay "enthusiastically" recruited a few of her friends.
Seeds of action
In Montclair, N.J., climate justice fellow Robeson Amory worked with both Union Congregational Church and its partner, First Congregational Church, to raise the visibility of creation justice issues, both in the churches and the local area.
He learned about the value of community vegetable gardens and pollinator gardens with native plants, visiting several examples of both types and learned how each one contributes to the health of a community.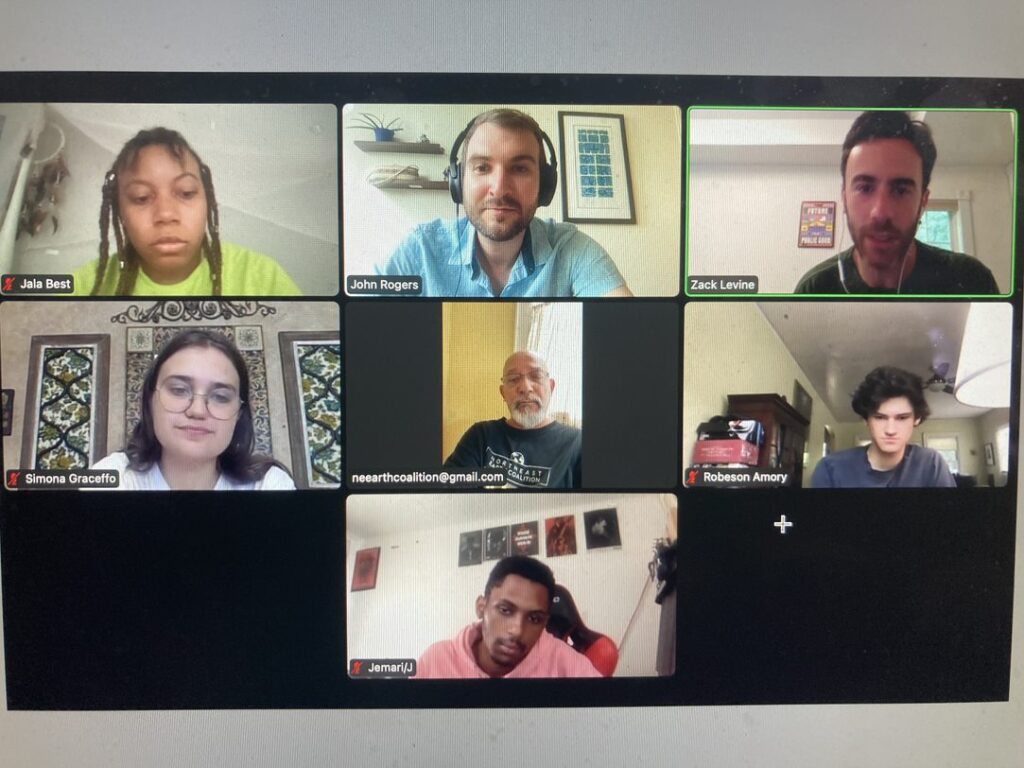 "This internship made me much more optimistic about the impact that an individual can have on the local ecosystem," he said. "The effect of relatively small gardens is felt throughout a very wide area."
Amory also met with people from environmental groups, like the Northeast Earth Coalition, to learn about community organizing.
"Meeting people who sat in redwoods and chained themselves to pipelines was so meaningful, as was seeing the other youth in these meetings who were also dedicated to this fight," Amory said. "I got acquainted with the climate justice movement at all levels: from people petitioning the local government to ban pesticides to leaders at the U.N. determining the global direction of climate policy.
"The meetings, talks and interviews that we had with established leaders in the climate change movement left the largest impression on me, and helped me to imagine what the future of work may be."
Summer of hope ahead
Through Climate Hope Summer, Berndt hopes to multiply these types of projects, by establishing a network of climate justice fellows located in different communities across the country. The 12 young people will have an opportunity to work with UCC environmental justice fellow Andrew Wells-Bean to focus on advancing climate justice "that meets the moment," Berndt said.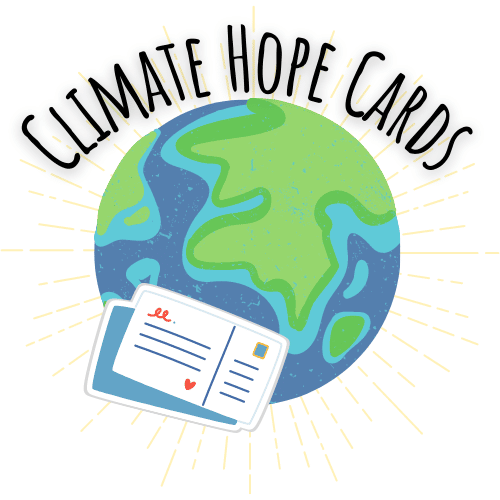 "We hope by building this network of young climate leaders, we can more effectively advocate for climate legislation that will meet the scale of the present crisis," Berndt said. "Climate Hope Summer will effectively combine three of the UCC's greatest strengths for effecting change: our longstanding, prophetic commitment to justice, our local roots in communities throughout the country, and our younger generation of inspiring leaders."
Wells-Bean is the organizer of the Climate Hope Cards campaign currently in progress. It's a contest encouraging children of all ages to create and color a picture to show love for the earth. The winning artwork will be printed as a postcard that churches can use to promote environmental justice, by sending them to Congress and pressuring lawmakers to address the climate crisis. More information on the effort can be found here.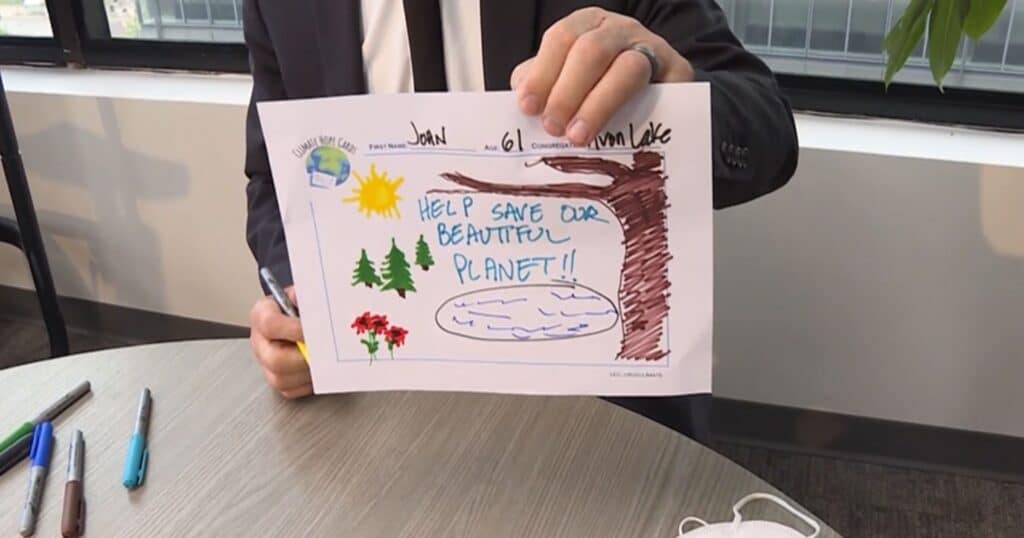 Berndt said Wells-Bean will be planning other advocacy campaigns to help fuel change at the legislative level in this country. His full-time position was established with donations to climate justice.
'Despair to hope'
"Giving Tuesday will provide continued support to environmental justice fellowships," Siladi said, "with climate justice grants for youth and young adults and support for the work and programming of environmental justice across the United Church of Christ."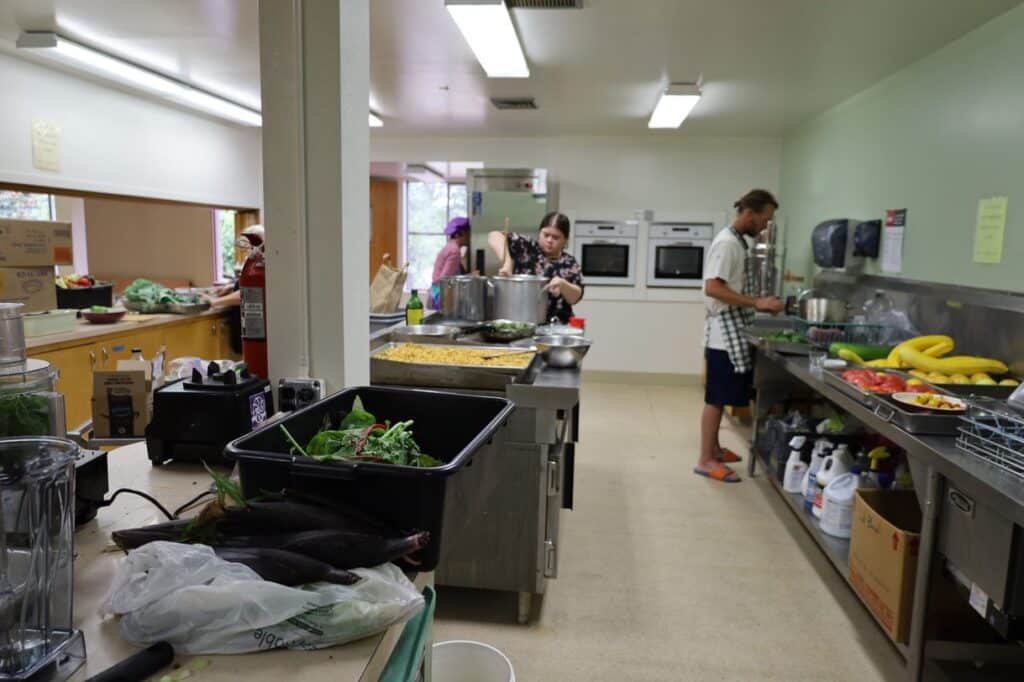 "The question for us today is how we, as people of faith, can be part of a story that moves us from climate despair to climate hope," Berndt said. "Reasons for despair are now everywhere as our headlines shift from wildfire season to hurricane season. We want to be part of a new season of hope.
"That happens when we lean into our strengths: our longstanding commitment to justice, our local roots, and our younger generation of climate leaders."
Visit the UCC Giving Tuesday page here.
---
Content on ucc.org is copyrighted by the National Setting of the United Church of Christ and may be only shared according to the guidelines outlined here.
---
Related News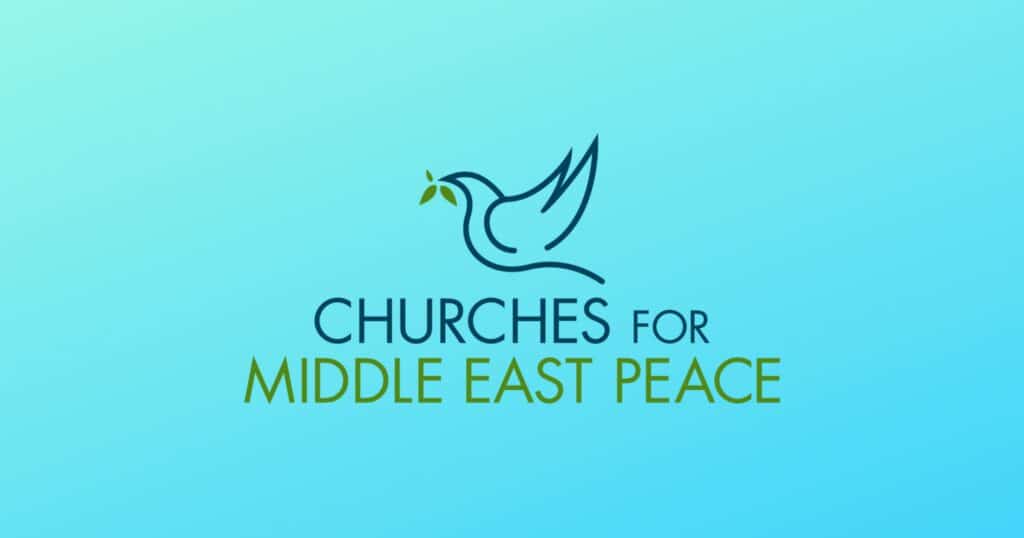 The following statement was issued Dec. 2 by Churches for Middle East Peace (CMEP), of which...
Read More