Gun Violence Prevention
Members of the faith community have long advocated for sensible, responsible policies to end gun violence. In 1995, The UCC 20th General Synod passed a resolution entitled "Violence in Our Society and World," in which it recognized the complicated and interwoven layers at the root of violence.
That same General Synod also passed a resolution entitled "Guns and Violence," inviting UCC members and congregations to advocate for legislation to strengthen licensing and registration of gun sales, strengthen regulations of gun dealers and ban semiautomatic assault weapons and high capacity ammunition clips.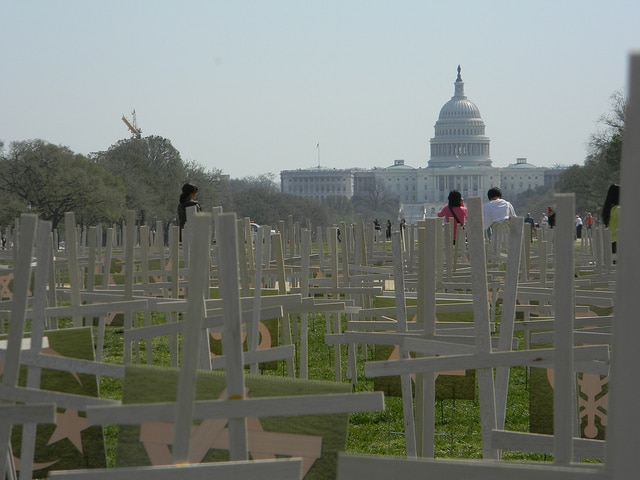 The faith community has come together many times in the aftermath of gun tragedies to urge lawmakers to pass laws that prevent gun violence. Tested by our grief, resolute in our faith we remain committed to continuing this drumbeat.
Resources
Contact
Jessi Quinn, Online Communications Specialist for the Public Policy and Advocacy Office, at quinnj@ucc.org.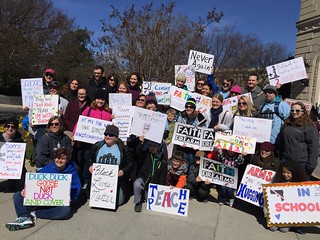 Commentary
It is time to reclaim our streets, schools, and workplaces from the threat of gun violence, and it is time to reclaim the power of our vote from narrow special interests that seek to block even modest, common-sense measures to prevent gun violence. Our culture has a heavy investment in death; isn't it time we invested in hope and change?

Sandy Sorensen, Director of the UCC Washington D.C. Office
Faiths United to Prevent Gun Violence

On Martin Luther King Day, January 17, 2011, 24 national faith groups announced the formation of "Faiths United to Prevent Gun Violence," a diverse coalition of denominations and faith-based organizations united by the call of our faiths to confront America's gun violence epidemic and to rally support for policies that reduce death and injury from gunfire. Learn more about Faiths United to Prevent Gun Violence, and about our legislative priorities as a coalition, on their website.
General Synod Policy on Gun Violence
Past Statements