Youth voices lead the way on gun violence resolution
Guided in large part by the voices of youth, General Synod 2017 enthusiastically passed a resolution of witness Monday urging the recognition of gun violence as a public health emergency deserving of federal funding for scientific research.
"The youth voted to speak on this issue because it is, like it or not, an issue that impacts our daily lives," said Abby Martinage, a Youth@Synod participant from the Central Atlantic Conference. "Regardless of whether or not you support stronger gun control regulations, we hope you support the passage of this resolution."
Reid Young, a Youth@Synod participant from the Massachusetts Conference, said a girl at his high school claimed on social media she was going to carry out a mass shooting at his school. A classmate reported it, and police arrested her when they found four guns at her home, he said.
Two teenagers from the Illinois Conference had planned to share their experiences with gun violence in Chicago, but debate ended before they were able to speak.  They were given time at the start of plenary Tuesday morning.
"It doesn't really hit home until somebody you've seen every day dies," said Makayla Purvis. "Three of my friends have passed away. Somebody I talked to the day before, three days after that I heard his car got shot up. It's just a bad experience for me to go through. Being only 16-years-old, I haven't even really lived my life. To know that most of my friends are gone before we even make it to 20 – it's just a lot."
Kyle King talked about having to "duck and dodge bullets" when someone started shooting at a park where he and his friends were playing football.
"It's really sad and messed up that we can't be safe, and we can't have fun at the park without someone coming and starting to shoot," he said.
Several adults also spoke out in favor of the resolution, which passed with 97% in favor.
David King, of the Massachusetts Conference, introduced himself as a church deacon and "a soldier who is carrying his guns on behalf of my country. And, I'm a life member of the NRA."
"Let me emphatically state that this is not – is not – a resolution on gun control. Rather it is a resolution on gun violence," he said. "It is a resolution that calls on our government to provide funds to the appropriate agencies – the Centers for Disease Control and the National Institutes of Health – to carry out these studies. This resolution deserves the unanimous support of this body."
Hannah Robinson, from the Michigan Conference reminded delegates that it was a Congressional bill in 1997 that barred the CDC from conducting any gun control-related research. The CDC estimates that gun violence is one of the top five causes of death for people under age 65. But the CDC hasn't published a comprehensive study on reducing the damage from guns in 16 years, because Congress has effectively blocked extensive research on its effects.
Paul Fogle, of the UCC Disabilities Ministries, said that while he generally favored the resolution, he had some concerns that the focus on studying health issues for those responsible for gun violence might further contribute to the stigmas associated with mental illness.
Michael Readinger, author of the resolution and president of the UCC's Council for Health and Human Services Ministries, said that "most of our 400 ministries across the country deal directly with the effects of gun violence."
"It is estimated that 35,000 people in the US died at the hands of guns in 2016. If 35,000 people died of anything else, we would be studying it already," he said. "Passing this resolution will lead to the necessary research, aiding in the truthful dialogue we must have as a community of faith."
"Let us, the UCC, be the truth tellers and the prophetic voice for ending this epidemic," he said.
Tiffany Vail, a Synod newsroom volunteer, is Associate Conference Minister for Communications, serving three UCC Conferences of Southern New England-Connecticut, Massachusetts and Rhode Island.
---
Related News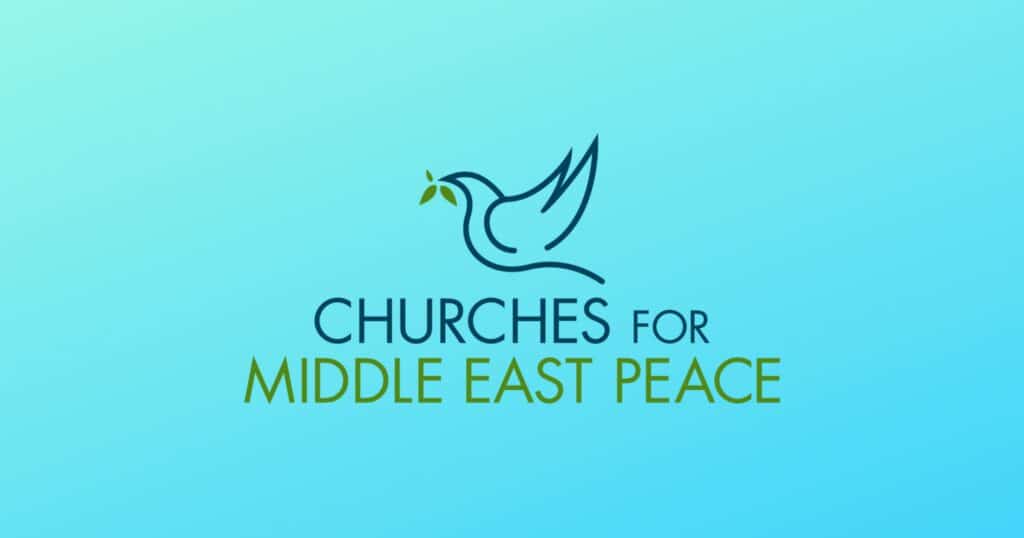 The following statement was issued Dec. 2 by Churches for Middle East Peace (CMEP), of which...
Read More