Faith leaders rally in D.C. for gun safety as survivors demand action from Congress
On the day an 11-year-old Texas girl told members of Congress how she smeared the blood of a friend over her body so she could play dead – to keep from being shot by the gunman who killed her teacher and her classmates – an interfaith group met at Washington, D.C.'s, Church of the Reformation to pray.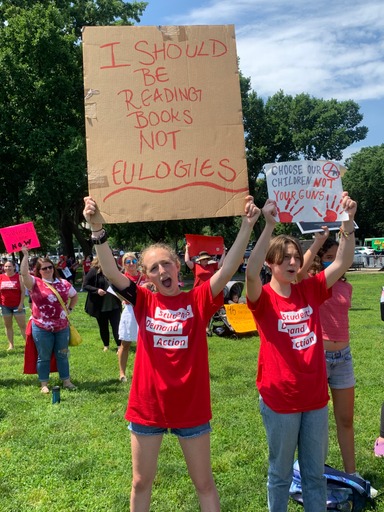 Faith Leaders for Ending Gun Violence gathered for a solemn vigil Wednesday, June 8, before a larger rally for gun safety at the U.S. Capitol.
It was part of a week of activism to persuade lawmakers that now is the time for responsible, commonsense gun safety legislation.
Tipping point?
"I have been working on gun violence prevention policy advocacy since I joined the UCC Washington office in 1990," said Sandy Sorensen, director of the UCC's Office of Public Policy and Advocacy.
"There have been so many points along the way that I thought would be tipping points, moving Congress and the Administration toward responsible, commonsense gun violence prevention legislation:  the Million Mom March in 2000, Columbine, Newtown, Charleston, Parkland, the Pulse nightclub, Las Vegas, and now Buffalo and Uvalde, to name only a few. And that's just the tip of the iceberg of the toll gun violence has taken in this country."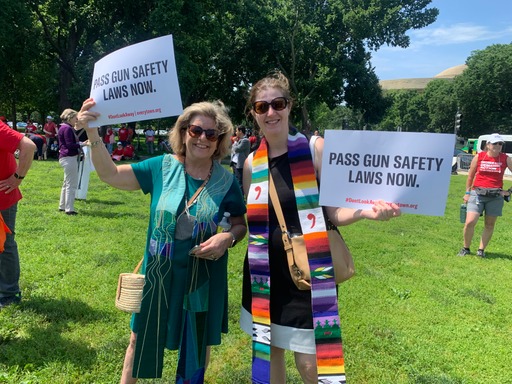 Sorensen spoke at the interfaith service Wednesday before the assembled group marched to rally in the shadow of the Capitol. She joined two UCC pastors from Virginia and other gun safety advocates — from groups like Moms Demand Action, Students Demand Action and Everytown for Gun Safety — in the rally. The call continues for additional commonsense gun laws: universal background checks, stronger red flag laws and community violence intervention funding.
"I don't know anymore when the tipping point will be," Sorensen said. "I just know that we have to keep trying, keep pressing decision makers, keep speaking for the countless victims of gun violence who are no longer here to speak and act."
Keeping pressure on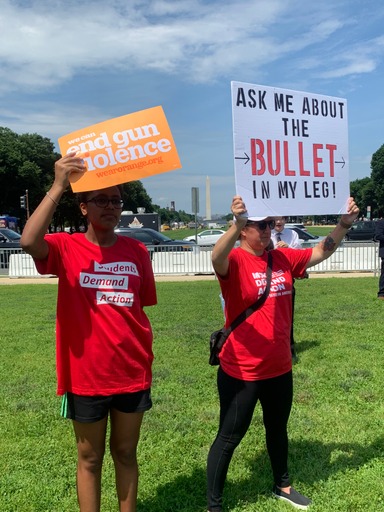 Wednesday afternoon the House of Representatives passed the "Protecting Our Kids Act," a slate of gun control bills that would raise the minimum age to purchase a semiautomatic rifle from 18 to 21 years old and ban large-capacity magazines. The legislation also provides incentives for safe storage of firearms, establishes requirements regulating storage of guns on residential premises and adds to the regulatory ban on bump stocks, which allow semi-automatic rifles to fire more rapidly.
Though it is unlikely the legislation will pass in the Senate, activists plan to keep the pressure on, with a March for our Lives scheduled in D.C. on Saturday, June 11, outside the Washington Monument. Organizers hope to draw a crowd similar to the million people who marched in 2018 after 17 were killed at Marjory Stoneman Douglas High School in Parkland, Florida. The year after that massacre, mass shootings and gun deaths increased.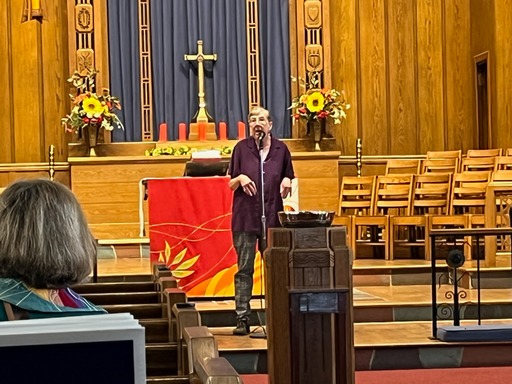 "It was important to gather as the interfaith community," Sorensen added about the June 8 event. The group held 21 moments of silence for those killed in Uvalde, a poetic lament for the 10 killed by hate and terrorism in Buffalo, with a sacred litany for all lost to gun violence.
"It was a time to speak of the truth-power of our faith traditions, not the empty platitudes and rote calls for prayer we so often hear in the aftermath of gun violence," Sorensen said. "We remembered who we are and whose we are, not beholden to a culture of death and idolatry of guns, but called by God to care for our neighbors, especially the most vulnerable, in seeking safe, sustainable thriving communities, everywhere."
---
Content on ucc.org is copyrighted by the National Setting of the United Church of Christ and may be only shared according to the guidelines outlined here.
---
Related News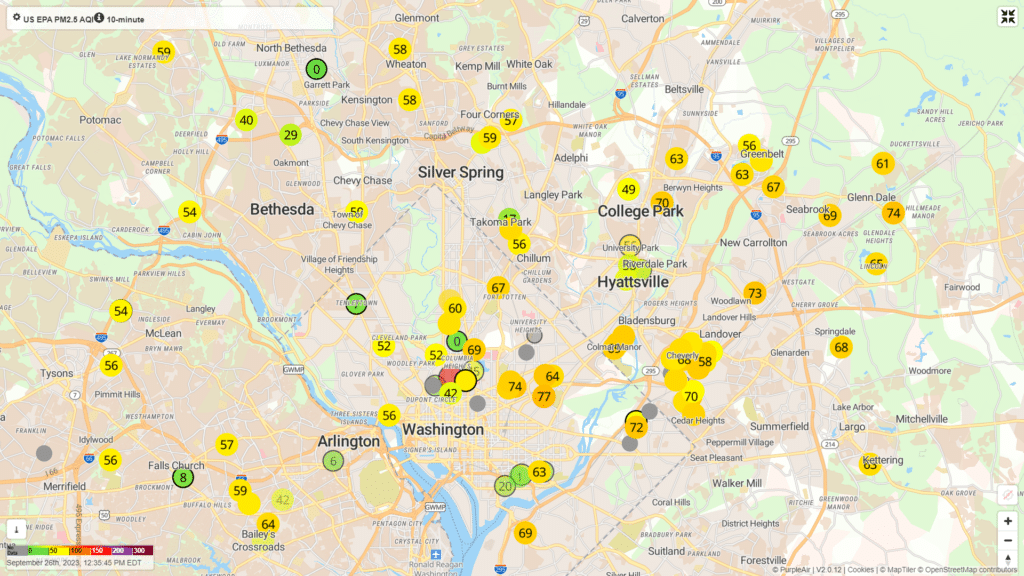 This summer, the United States experienced some of the worst days for wildfire pollution in...
Read More