Leadership transitions, justice walks, dynamic speakers: General Synod begins June 30
The United Church of Christ's 34th General Synod officially begins Friday, June 30, at the Indiana Convention Center in downtown Indianapolis.
During this edition of the UCC's biennial national gathering — the first in-person since 2019 — 733 voting delegates from across the United States will elect a new General Minister and President for the first time since 2015. If elected, the candidate nominated by the UCC Board, Associate General Minister the Rev. Karen Georgia Thompson, would become the first woman and the first woman of African descent to lead the denomination. The Rev. John Dorhauer, who has served as GMP for eight years, will deliver his final official State of the Church address at Synod.
Delegates also will discuss and vote on more than a dozen proposed resolutions, which include proclaiming abortion as healthcare; calling for the study and development of reparations for African Americans; and affirming the human dignity of transgender and nonbinary persons. And they'll consider a proposal to shift General Synod from occurring every two years to every three years.
Special speakers and events
The gathering will open with worship on the afternoon of Friday, June 30. That evening, author, historian and antiracism expert Ibram X. Kendi will speak at a fundraising dinner for the UCC's Join the Movement toward Racial Justice campaign.
On the morning of Saturday, July 1, attendees will hear public theologian, best-selling author and Lutheran pastor the Rev. Nadia Bolz-Weber deliver Synod's keynote address. Following that, attorney, activist and author Bryan Stevenson will offer this year's Valerie Russell Lecture during a luncheon event.
Later Saturday afternoon, UCC advocates and justice leaders will lead a Prayer Walk through Indianapolis to the Indiana Statehouse. This public witness — in the wake of numerous legislative attacks on the LGBTQ+ community, trans and nonbinary people, and reproductive rights — will include Associate General Minister the Rev. Traci Blackmon, as well as Indiana state legislators and UCC members Sen. Shelli Yoder and Rep. Kyle Miller.
The UCC will hold a Reproductive Justice Townhall on Sunday, July 2 at noon with a panel of leading experts from abortion rights organizations and reproductive health advocates. That afternoon, the Rev. Carmen Lansdowne, moderator of The United Church of Canada, will preach during the UCC's open-to-all Community Worship, which starts at 2 p.m.
Sunday evening, there's a free concert and festival at White River State Park. The Indiana-Kentucky Conference — the hosts for this year's General Synod — has planned "A Gathering of Spirits: Festival of Friends," featuring Indiana native Carrie Newcomer and Kentucky bluegrass group, the McLain Family Band.
Synod business
The General Minister and President election, as well as other General Synod business such as voting on resolutions and Bylaw changes, likely will occur during plenary sessions on Monday, July 3 and Tuesday, July 4. A full list of resolutions is available on the Synod website here.
The national event will close with worship on July 4 at 7:30 p.m.
This year's General Synod also will feature robust youth programming centered around systemic issues of homelessness; a service project collecting "Period Packs" which will be donated to people in need; a special "Prayground" space for little ones; and many more exhibits, presentations, workshops and other programming.
Details and a full schedule can be found at the General Synod website at generalsynod.org or by downloading the Synod app.
---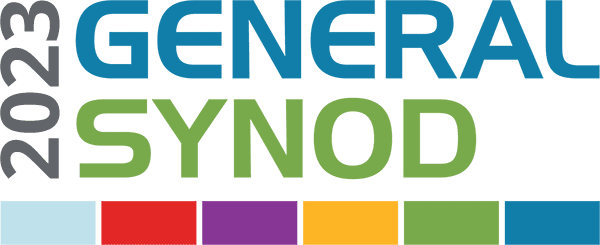 The United Church of Christ's 34th General Synod will be held June 30-July 4 in Indianapolis. For programming, information and more, visit generalsynod.org.
---
Content on ucc.org is copyrighted by the National Setting of the United Church of Christ and may be only shared according to the guidelines outlined here.
---
Related News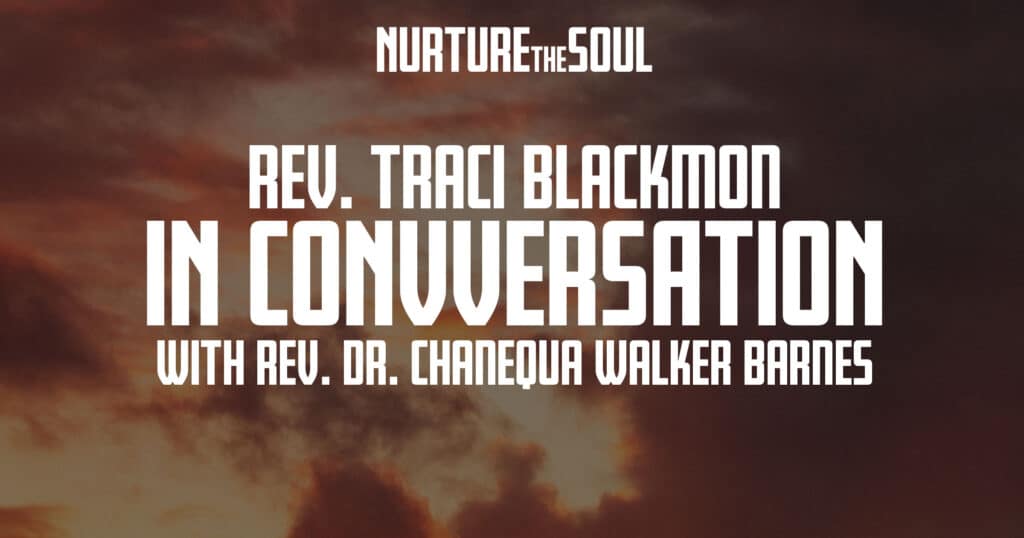 The impact of trauma and the need for self-care are vital -- and sacred -- topics for the...
Read More