Ibram X. Kendi, Bryan Stevenson to speak at General Synod special events
Two leading voices addressing racial justice in the U.S. will be special guests of the United Church of Christ during this summer's General Synod.
Ibram X. Kendi, author of How to Be an Antiracist and Stamped from the Beginning will speak at Friday's fundraising dinner supporting the UCC's Join the Movement campaign. Bryan Stevenson – attorney, activist and author of Just Mercy – will deliver this year's Valerie Russell Lecture. A third Justice and Local Church Ministries special event will be a town hall gathering to bring together a panel of leading experts around reproductive justice.
"This is a season when the Church is being invited to Join the Movement toward becoming an anti-racist church, which goes well with our General Synod theme – 'Making All Things New,'" said Associate General Minister the Rev. Traci Blackmon.
Seating capacity is limited for these events. Delegates and guests are encouraged to select these special dining events as they register to attend Synod June 30-July 4 in Indianapolis.
'A visionary and radical movement maker'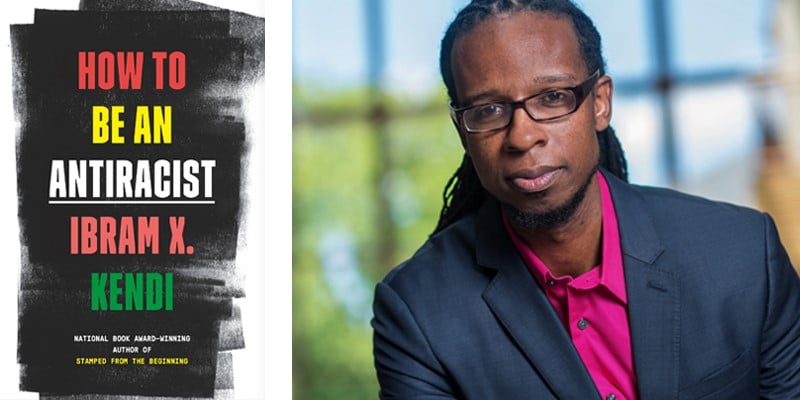 Kendi, who is the featured speaker at the JTM fundraiser Friday June 30, will address "How to Raise Anti-Racist Children."
"Ibram X. Kendi embodies what it means to be a transformative presence in the world as he speaks and writes about being an active participant in dismantling racism," said the Rev. Velda Love, UCC minister for racial justice and lead for the Join the Movement campaign.
Kendi's book, How to Be an Antiracist, became a bestseller in the summer of 2020 when people across the U.S. sought to reckon with racism in response to the deaths of George Floyd, Breonna Taylor and Ahmaud Arbery, among others. Named "one of the 100 most influential people in the world" by Time magazine, Kendi is a professor at Boston University and the founding director of the BU Center for Antiracist Research.
"Kendi is a visionary and radical movement maker," Love said. "His book, How to Be an Antiracist, captures key concepts and strategies of what is possible when people want to be on a journey of restorative racial justice."
Inspired by parents who were engaged in the Black power movement in New York City, Kendi earned his doctoral degree in African American Studies. His book Stamped from the Beginning: The Definitive History of Racist Ideas in America won a 2016 National Book Award. He has since published several more highly acclaimed books for people of all ages — his most recent, How to be a (Young) Antiracist, published Jan. 31. He has also written an extensive collection of op-eds and essays.
The Friday fundraiser, which begins at 5:30 and costs $150, is limited to 500 people. Ticket sales will support the UCC's work for racial justice through the Join The Movement Campaign.
Offering 'hope and healing'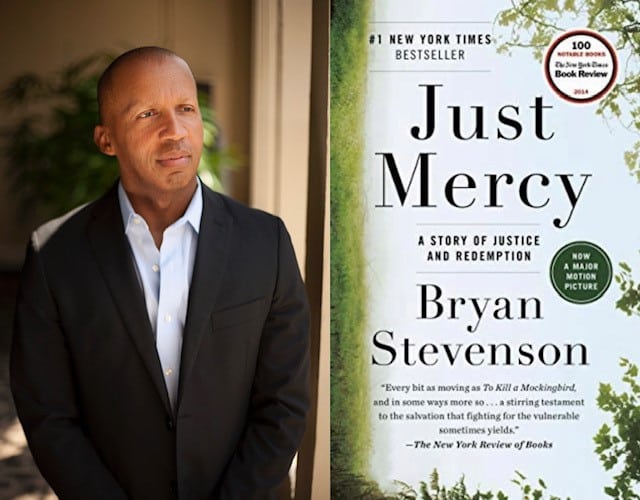 Attorney Bryan Stevenson will speak at the Valerie Russell Luncheon on Saturday, July 1.
Stevenson's work has focused on bringing to the forefront people who have been marginalized within the criminal justice system and throughout U.S. history. A lawyer and activist, he founded the Equal Justice Initiative and, together with his staff, has won relief for more than 135 prisoners on death row who were wrongly condemned. His memoir Just Mercy — made into a movie by the same name — depicts parts of this story. Stevenson serves as CEO of the Legacy Museum and the National Memorial for Peace and Justice in Montgomery, Ala. These sites acknowledge and trace the U.S. history of chattel slavery and lynching in connection to mass incarceration and contemporary racial bias.
"Attorney Bryan Stevenson's work lives at intersections of racial injustice that call forth the witness of the United Church of Christ so often," said Blackmon. "As CEO and founder of the Equal Justice Initiative, Mr. Stevenson has forged a home to hold the intersections of state sanctioned murders in all forms, in tension with the horrid truths of chattel slavery in the South and the many lynchings that have accompanied this journey to freedom.
"He opens the door of discovery to all who will enter searching for hope and healing in the rubble of life. I can think of no better speaker for the Valerie Russell Lecture this year, named after a UCC Leader who dedicated her life to the same."
Stevenson has received many awards for his work — among them a MacArthur Fellowship and the American Bar Association's highest honor — and has been listed as one of the "World's Greatest Leaders" by Fortune. He has received more than 40 honorary doctoral degrees.
The luncheon on Saturday, July 1, also limited to 500 people, is cohosted by Justice and Local Church Ministries and the Council for Health & Human Services. Attendees will receive a copy of Stevenson's book with the $55 tickets. Proceeds will benefit the General Synod Valerie Russell Lecture Series and Scholarship Luncheon, which honors late visionary lay leader and justice advocate Valerie E. Russell, who devoted her career to working with marginalized and oppressed people through Boston's City Mission Society and national ministries of the United Church of Christ.
Faithful engagement in a post-Roe world
JLCM is also sponsoring a Reproductive Justice Town Hall on Sunday, July 2, as a response to the continuing threats to reproductive healthcare. Activists from the UCC and abortion rights organizations will participate in a panel discussion, "What Now, What Next for Faithful Engagement in a Post-Roe World."
Hosted by the UCC Reproductive Justice Task Force and the Antoinette Brown Society, this event invites attendees to imagine a world where people who give birth have the same bodily autonomy as non-childbearing persons. Speakers will offer advocacy tools and strategies for protecting the right to bodily autonomy for women and birthing people.
The luncheon, sponsored by Frontline Faith and Planned Parenthood, is limited to 200 people. Ticket sales will benefit UCC gender advocacy work.
Synod special events
These gatherings are three of 18 optional dining events planned for General Synod. All offer opportunities to gain resources, connect with colleagues and friends, and reflect in fellowship together. General Synod registration is now open, and the optional events can be selected in the registration process.
---
Content on ucc.org is copyrighted by the National Setting of the United Church of Christ and may be only shared according to the guidelines outlined here.
---
Related News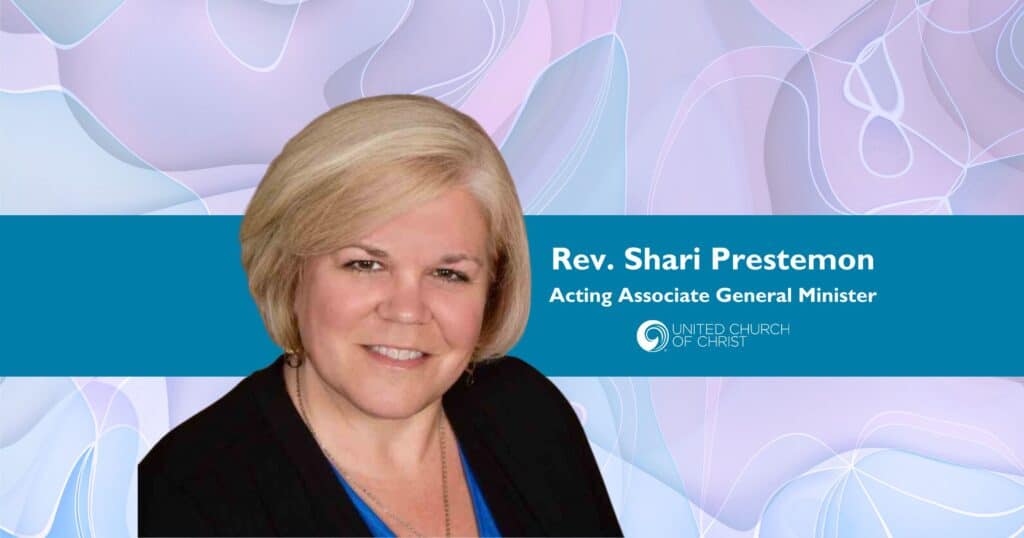 A new United Church of Christ national leader has been called. The UCC Board voted in a...
Read More