Childcare, prayer shawls, 'Festival of Friends': IKC plans extravagant welcome to Synod, Indianapolis
Childcare, programming for children, prayer shawls for those needing comfort and an outdoor concert and festival of friends — just some of the many ways the host Conference plans to welcome General Synod participants to Indianapolis in June.
The Indiana-Kentucky Conference of the United Church of Christ has been working since 2020 to make the five-day gathering at the Indiana Convention Center both memorable and inclusive.
"Indianapolis is a great place for General Synod," said Conference Minister the Rev. Chad Abbott, citing a number of reasons why the city he called home for a few years is an ideal location. He pointed to the resurgence of downtown core over past two decades — the area hosted the Super Bowl in 2012 — and a revamped convention center. "It's one of the most state-of-the-art centers in the country: huge, and accessible by skywalks, with underground tunnels to stadium and the mall."
---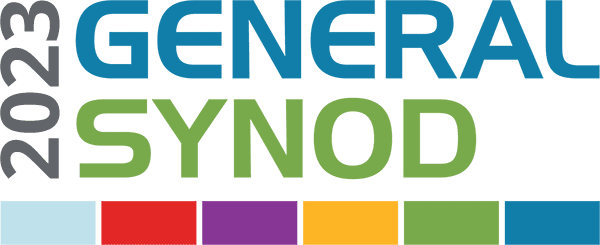 The United Church of Christ's 34th General Synod will be held June 30-July 4 in Indianapolis. For registration, programming, information and more, visit generalsynod.org.
---
Abbott also referenced the more than $7 million spent on health and safety improvements in 2021 at both the Convention Center and Lucas Oil Stadium. Because of this investment, the facility meets the highest standards for cleaning, disinfecting and infectious disease prevention.
Near the convention center and surrounding hotels, there's an eight-mile cultural trail, the Indianapolis Zoo and, three blocks to the west, White River State Park.
"The park has a beautiful green space, an enormous amphitheater that sits on the edge of the White River, and there's a bridge that goes over the river to the Zoo," Abbott said. "It's really just a wonderful view of the city, with a canal walk.… It's a really great place to be outside."
'Festival of Friends'
On Sunday night, the IKC is hosting a concert and festival at the park. The July 2 event, "A Gathering of Spirits: Festival of Friends" takes its name from the title of a song by Carrie Newcomer. The songwriter and recording artist from Bloomington, Ind., is one of the evening's two performers. The McLain Family Band, an internationally known Berea, Ky., bluegrass group, is the other.
"With this the first General Synod where we've been able to be back together in four years, we really want to create an atmosphere of a family reunion," Abbott said. Relationships matter, he added, and it's important to celebrate them.
In addition to the free two-hour concert, festival-goers will find food trucks stationed around the park "all owned by minorities or women to back our commitment to racial justice," according to Abbott. In a large tent on the grounds, people can learn more about ministries of the Conference and the event sponsors.
Local Synod organizers are also planning a communal dinner for Conference Ministers on Thursday, June 29, so they can gather in fellowship at one of Indy's two downtown UCC churches.
"We in the Indiana-Kentucky Conference consider it an honor to welcome the wider church to Indianapolis for such a time as this. We consider our hosting a ministry of hospitality," Abbott said. "Our board of directors, staff and many volunteers have worked tirelessly to ensure that the welcome is extravagant, the relationships genuine and that our first time together in person in four years is a feeling of coming home."
The IKC planning team is recruiting hundreds of volunteers to help Synod run smoothly. In addition to inviting members from Indiana and Kentucky churches, organizers widened the welcome to other Conferences in the Great Lakes region. Interested folks within driving distance from the Michigan, Heartland, Illinois and Illinois South Conferences are encouraged to participate and experience Synod as they are able. More information and a volunteer application can be accessed here.
"If they want to come and volunteer, everyone is welcome," said Samantha Barrett, co-chair for the local arrangements committee. She emphasized that organizers recognize a lot of people are working and investing a week can be hard to do. "A lot of people don't have the money to stay in a downtown hotel or can take off that kind of time.
"They can drive up for the day to help out or come out to help with special events," she said. "We'll take them for however long we can get them."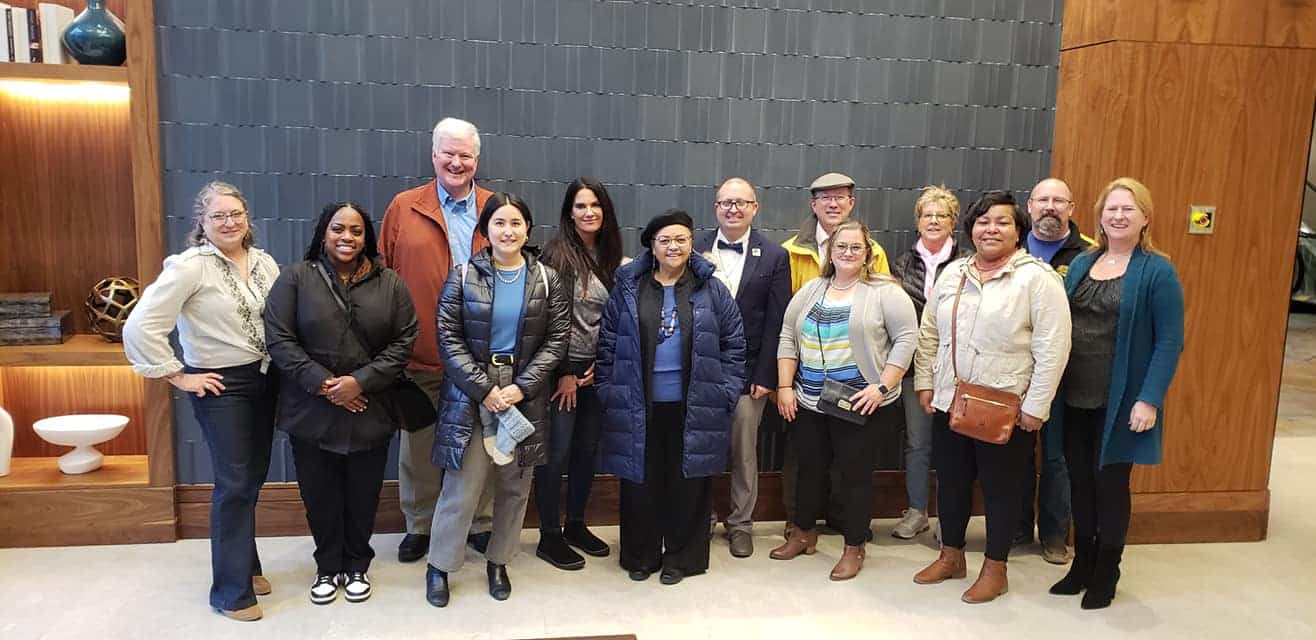 Childcare options
IKC organizers are also planning childcare and a children's program so all members of the family feel welcome.
"Childcare and children's programming is provided for most plenary sessions, committee meetings and workshops in the Indiana Convention Center," said Hospitality Committee Chair Jennifer Atkinson, a member of St. Peter's UCC in Carmel, Ind.
She noted there will one space for younger children and infants, from six months to six years old, managed by a professional childcare company and supplemented by trained volunteers. Nursing mothers will also have space in the childcare room.
Children ages six through 12 will be involved in a number of activities in a curriculum gifted to the Conference by the Society of St. Andrew, an organization that works with farmers to get produce to those who are food-insecure.
"On Sunday afternoon of the General Synod, people from the Society of St. Andrew will join us to talk about hunger and lead an activity to make gleaning bags," Atkinson said.
"Gleaning," as noted biblically in Ruth 2:15, is about collecting leftover crops that are not profitable or pretty enough to harvest, gathering excess fresh foods from farms, gardens, farmers markets, grocers, restaurants, state/county fairs or any other sources in order to provide it to those in need.
Barrett said packing produce bags to share with the people in the community "is a great hands-on experience for kids to do — to learn how to share extra."
Both programs for children will operate under a formal abuse prevention policy, Atkinson said, new this Synod and crafted by UCC General Counsel Heather Kimmel. It requires background checks and training for all childcare volunteers on abuse prevention.
The cost of both programs is $10 per session (morning, afternoon, evening) in addition to General Synod registration for children six to 12. To register a child, see the General Synod website.
Created with 'love and prayers'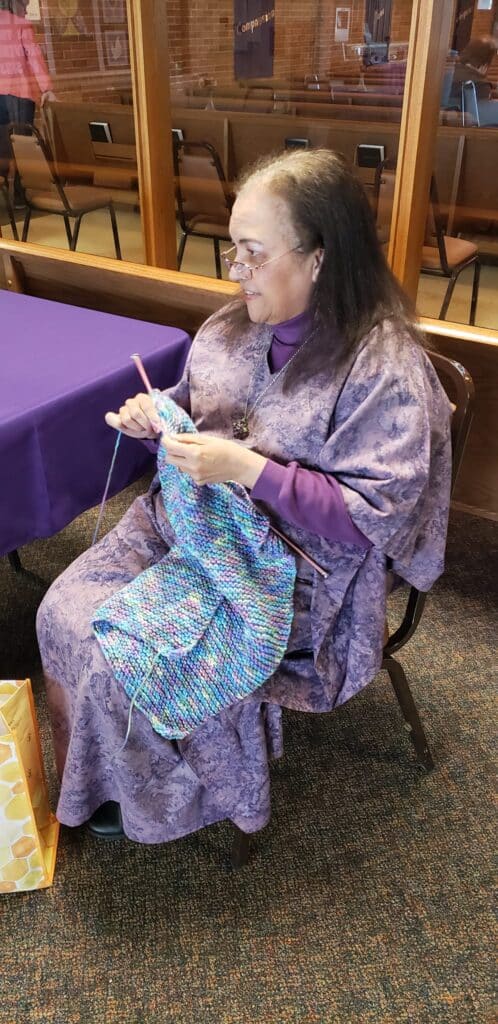 Right now, there's one activity in preparation for Synod that's including people from all 122 IKC churches in a special ministry: making prayer shawls.
"The idea of creating prayer shawls for the Community Care Space at 2023 General Synod in Indianapolis was envisioned by the (Conference) WISE Team," said the Rev. Merlyn Lawrence, IKC local arrangements committee co-chair and senior pastor of Immanuel UCC in Highland, Ind. "Synod can be overwhelming and people just need a calming space where they can go and just be. It's going to be a beautifully decorated place where people can just rest."
Lawrence has knitted 12 shawls so far, bringing the total already collected to 615. The goal is 700, with the Conference's seven Associations charged with collecting 100 prayer shawls each.
The project, she said, has really taken off.
"People who might not have had an interest in Synod, aren't aware of it or can't afford are now interested," she said, noting there are many stories coming out about why. "Someone said they learned how to knit to make their shawl. They dropped stitches, but covered the 'accident' with buttons. The latest shawl I knitted needed more yarn. The middle part is a little different. But the colors are there.
"They are all pieces of art. It's really been a joy. I wish we could compile all the stories of the folks who are participating. They have really been special. As we create the shawls, we are thinking about and praying for whoever is going to receive them. And they will be blessed at our annual meeting in early June."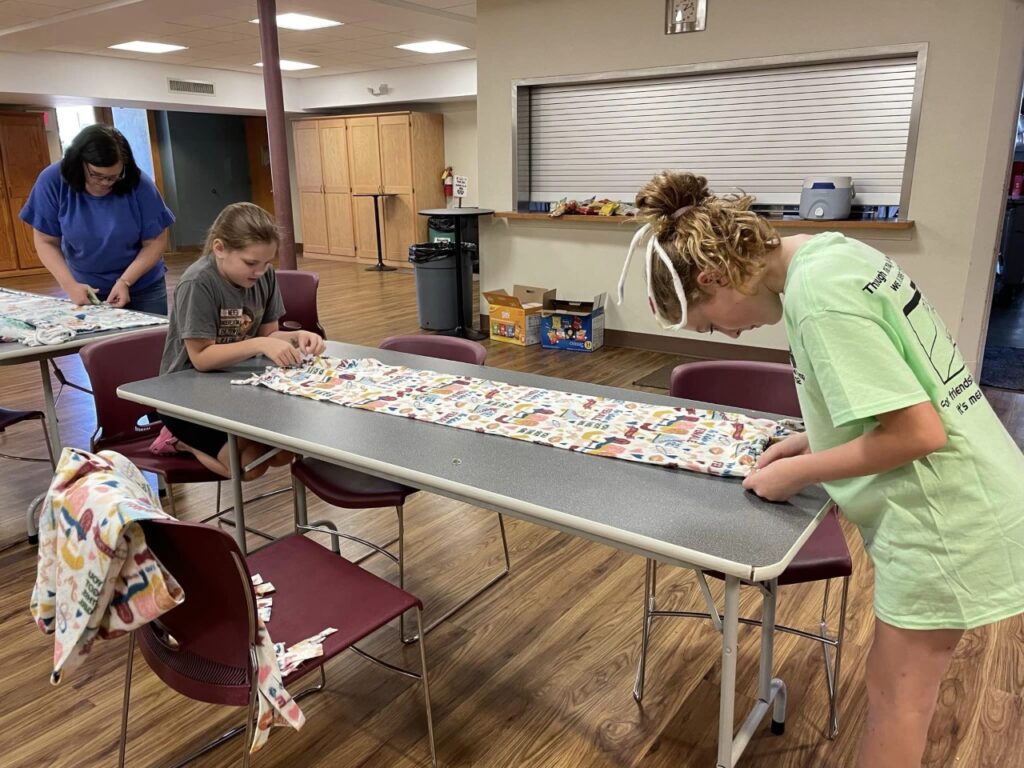 Barrett, the minister of Christian education and youth at Immanuel UCC in Louisville, Ky., is getting young people involved in the project.
"Our shawls are knitted, crocheted, fleece-tied every way possible," she said, noting that her mom was donating materials. "We have kids doing (fleece-tying). There is no sewing; it's an easy thing for them to do. We have all kinds of fun fabrics, fun colors. There will be a shawl for every need."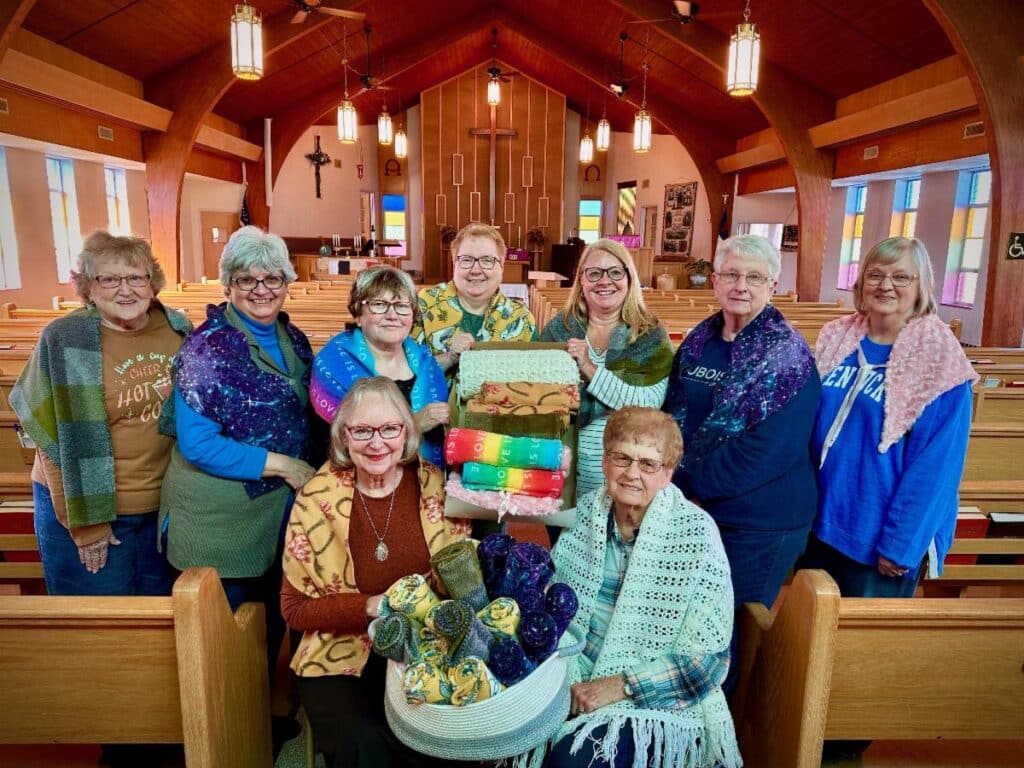 'Making all things new'
"Making All Things New" is the theme for General Synod 34. With the upcoming election of the next General Minister and President of the UCC, proposed resolutions addressing attacks on reproductive justice and reparations for Black Americans, Abbott said that theme is quite relevant to what this gathering is all about.
"This year's Synod is no ordinary gathering," he said. "It will be a moment in time and place guaranteed to call us towards a wild hope with all that is happening in the world. It is a 'Kairos moment' where the movement of the Holy Spirit will be alive and making all things new among us.
"I am convinced that this will not only be a historic Synod, but one in which the Holy Spirit makes plain who we are called to be for the decades to come."
---
Content on ucc.org is copyrighted by the National Setting of the United Church of Christ and may be only shared according to the guidelines outlined here.
---
Related News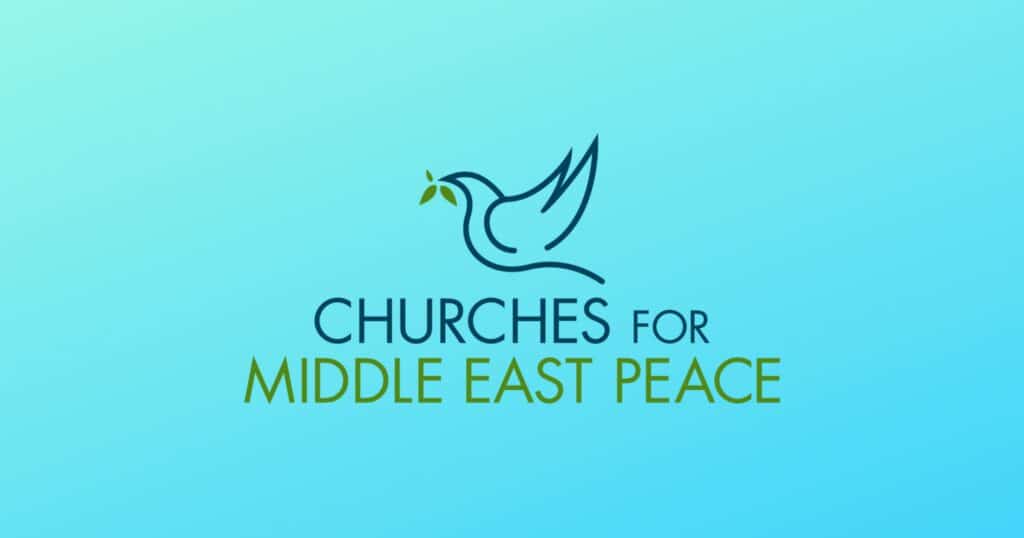 The following statement was issued Dec. 2 by Churches for Middle East Peace (CMEP), of which...
Read More