Synod 2023 workshops list: Discover connections, church resources, justice perspectives and much more
General Synod delegates and visitors will have ample learning opportunities to choose from this summer through a full slate of 32 workshops.
Attendees can choose between 16 different one-hour presentations and panels for each of the two sessions, which will occur Saturday, July 1 — the first set at 1:30 p.m., and the second at 3 p.m.
---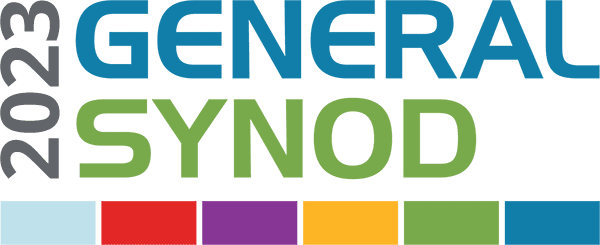 The United Church of Christ's 34th General Synod will be held June 30-July 4 in Indianapolis. For registration, programming, information and more, visit generalsynod.org.
---
Workshops will not be recorded or livestreamed. Anyone may attend any workshop, as long as seats are open.
Below is a snapshot of each workshop, with full descriptions available here on the General Synod website:
First session: Saturday, July 1, 1:30-2:30 p.m.
| Workshop Title | Description |
| --- | --- |
| Storytelling to Improve Collaboration in Faith-based Boards and Committees | An interactive overview of personal storytelling intended to enrich member relations in faith-based leadership groups. |
| Rising Together: Responding to Antisemitism for Christian Communities | Explore how antisemitism intersects with other forms of oppression and discrimination, such as racism and xenophobia, and how it can lead to violence and exclusion. |
| Exploring Mystical Experiences | Learn about and explore spiritually transformative and mystical experiences and engage in intentional creativity through drawing and writing. |
| The Fountain of Wisdom — Rethinking Benefits of Ministries with Older Adults | With contextual demographic data and theological perspectives, find resources and examples for local congregations to engage in vibrant ministries for aging members. |
| Productive Communication Tools for all Qualities of Conversation | Acquire tools that will help facilitate a contentious conversation towards more understanding and a productive outcome. |
| How to Become WISE (Welcoming Inclusive Supportive Engaged) | Learn how to become a WISE congregation and create an atmosphere of openness and acceptance that makes people more likely to feel safe and free from judgment with their mental health or substance use diagnosis. |
| UCC Climate Hope Cards | Aiming to collect 10,000 petition postcards, learn how you and your church can join this environmental justice campaign and fight for a safe and healthy future. |
| Everything YOU should know but don't know about the UCC Church Building and Loan Fund – We transform churches to live into God's Economy (Matthew 6:33 and Luke 4:18) | Discover, share and discuss the vast array of services that CB&LF offers and get a sneak peek into its signature event, Partners in Building. |
| Magnifying Your Mission | This workshop from United Church Funds will offer ideas to utilize your church's assets to ensure your mission is making an impact now and into the future. |
| New Resources for Small Group Clergy Support via Communities of Practice | Learn about new resources for training and equipping communities of practice facilitators and Conference coordinators and receive free materials. |
| Embodying ALL Bodies: Radical Hospitality for ALL People | This workshop, presented by members of the UCC Justice and Local Church Ministries team and leaders in liberative Christianity, will provide an introduction to some of the many ways that people identify and how to prepare local congregations to welcome them into God's kin-dom. |
| Sharing Global H.O.P.E. | Presentations from Global H.O.P.E. team ministries for disaster response and recovery, refugee and migration services, and volunteer engagement will focus on the work of congregations to support people during times of crisis and through their recovery. |
| Faith in Revolution: Oscar Arnulfo Romero's Ecumenical Commitment and Praxis among churches in El Salvador | One of the religious leaders who accompanied Archbishop Romero will offer testimony on what the legacy of the archbishop means in the current task of the church today. |
| Becoming an Apartheid-free Congregation | This workshop will address why justice in Palestine and Israel matters and offer congregations ways to engage in seeking that justice, such as the nationwide Apartheid-Free campaign. |
| Pacific Basin Initiative: Planted by Abundant Waters | Join Global Ministries and hear how you can be a part of the Pacific Basin Initiative through opportunities to learn and witness with partners. |
| Join the Movement Toward Racial Justice | Explore ways to build collective power to move toward racial justice using the tools, resources and education at the heart of the three-year Join the Movement campaign. |
Second session: Saturday, July 1, 3-4 p.m.
| Workshop Title | Description |
| --- | --- |
| Decolonizing Mission: Hearing Our Global Partners and Understanding Their Contexts | A panel of Global Ministries partners will share about their presence and witness, their contexts and their impact on critical issues of justice facing their communities. |
| The Rural and Small-Town Churches and Ministries of the UCC | The emerging Coalition for UCC Rural Churches and Ministries will share stories of resilience, challenges, celebration and hope of the rural and small-town church experience, and what it can mean for the future of the UCC. |
| What is the Future of Your Church? | In this workshop from Convergence, enter into a "Futures Lab," a facilitated exploratory space for imagining different futures of your church by creatively challenging assumptions. |
| The Pension Boards Town Hall | An opportunity to be in conversation with leaders of the Pension Boards about topics driven by the audience — whether that's retirement and insurance benefits, investments, ministerial support, leadership programs or more. |
| Leaving an Indelible Mark on Your Community | Cornerstone Fund will share real-life examples of the many ways churches, large and small, have used their property to create an impact in their community and deliver on their missional focus. |
| Active Shooter Planning and Preparedness to Keep Your UCC Ministry Safe | Presented by the Insurance Board, learn about building and providing a safe and secure environment for faith-based communities, with nuances respective to an organization's desire for openness and access. |
| Living Into a Sustainable World | Find out from Wider Church Ministries and United Church Funds staff what sustainability is all about through real and actionable ways that can be implemented in a variety of contexts. |
| Interfaith Solidarity – The Shoulder to Shoulder Campaign | A panel discussion of leaders from Islamic and Christian communities and the Shoulder to Shoulder Campaign, an interfaith organization with the mission of ending anti-Muslim violence and hate. |
| Ministry Moments with Global Mission Co-workers | Meet international partners and hear stories of resilience, creativity, overcoming challenges and working together from mission co-workers serving in Guatemala, Kenya and Korea. |
| Beyond Thoughts and Prayers: UCC Advocacy on Capitol Hill | Join this session with the staff of the UCC's Washington, D.C. office to hear how to effectively engage policymakers using your voice as a person of faith. |
| Step Into the Manual on Church, Marks of Faithful and Vital Local Churches | Learn about the forthcoming updated Manual on Church and the Marks of Faithful and Vital Local Churches by playing the new "Grow Your Church" game, designed by the Manual on Church working group and produced for local church use. |
| Trans Siblings and Their Spiritual Journeys | This workshop uplifts the voices of gender non-binary and trans siblings as they struggle to reclaim their faith and their spirituality in the middle of fundamentalist Christianity. |
| Biblical Instruction for a Just Economy Today | Examine the economic instructions given by Jesus and found in Old Testament law, and identify the characteristics of a just economy. |
| Archiving Your Church's Collections | Join librarians from the Congregational Library & Archives as they demystify creating an archive of your church's history by exploring, discussing and answering questions about the basics of church records management |
| Our Whole Lives: A Tool to Tackle Timely Conversations in Church | An interactive workshop with examples of some of the many ways Our Whole Lives (OWL) can help your church tackle tough conversations throughout the lifespan through a positive, inclusive frame for bodies, families, gender and identity. |
| Immigration at the Border and the UCC Response | Presenters will share firsthand experiences from the realities lived by asylum seekers, migrants crossing through the desert and those working to provide the basic necessities for health and safety and support for human dignity and justice to all people arriving at the U.S.-Mexico border. |
To learn more, visit generalsynod.org/workshops.
---
Content on ucc.org is copyrighted by the National Setting of the United Church of Christ and may be only shared according to the guidelines outlined here.
---
Related News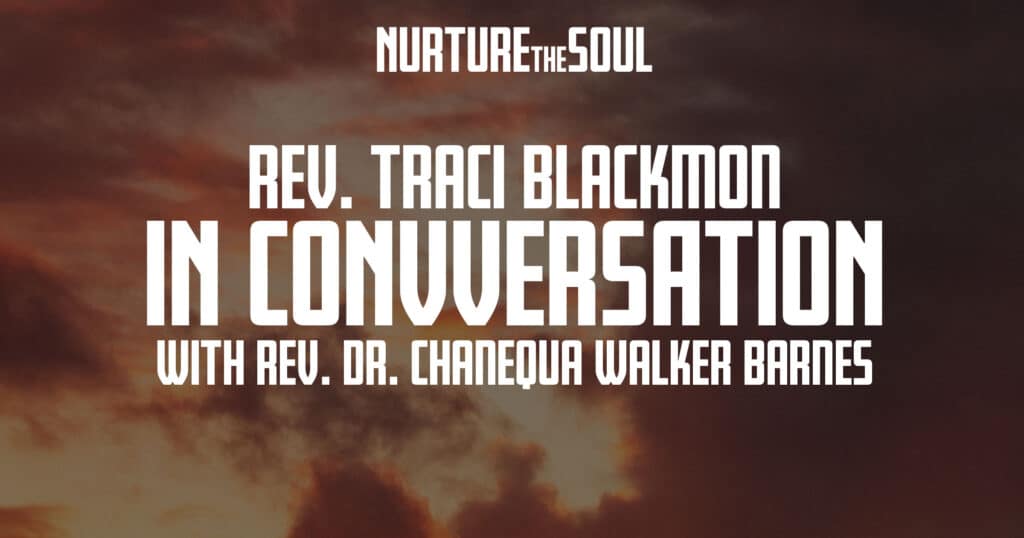 The impact of trauma and the need for self-care are vital -- and sacred -- topics for the...
Read More