UCC tops $71.2 million in medical debt relief … and counting
The United Church of Christ, collaboratively, has now wiped out more than $71.2 million in medical debt in a little more than two years.
Through a partnership with the New York-based nonprofit RIP Medical Debt, the church has bought up debt for pennies on the dollar in every one of the UCC's six geographical regions.
By this year's General Synod, 195 churches, nine Conferences, five UCC partners, more than 800 Giving Tuesday donors and the national setting had come together to abolish debt for 51,720 families around the country. At that point, $67.6 million dollars had been erased.
Add $3.6 million to that, with an eighth buy now on the books. Eleven churches of the Southwest Conference abolished that debt in eight Arizona counties, benefiting an additional 1,559 families.
And, as the effort continues through 2021, a half dozen new buys are in process. Among them:
National campaign winds down
"Our Conferences and churches have been the catalyst for this movement toward medical debt relief for so many families in our regions," said the Rev. Traci Blackmon, associate general minister. "Because of their commitment and generosity, we've topped $71 million in relief for 53,279 families. It's mind-blowing, and a faithful reminder of what WE can accomplish when we work together."
The Justice and Local Church Ministries executive, fulfilling her pledge to erase debt in every region in which the UCC serves, has also committed to financially collaborating with Conferences and congregations through December.
"The national setting wants to continue to partner with and contribute to as many medical debt abolishment efforts from the wider church as possible until this campaign closes on Dec. 15, 2021," Blackmon said. "Even after then, we expect some churches and conferences may continue to make a difference this way on their own and we celebrate that continuing journey!"
The UCC is also partnering with RIP Medical Debt in a large faith-based buy to close out the year.
System change is needed, too
The Rev. Sekinah Hamlin, minister of economic justice, is coordinating the latest joint efforts.
"Why medical debt?" Hamlin asked during a General Synod presentation. "Because health care is a human right, and no one should be penalized because they are too poor to be well!
"Our joint efforts extend beyond charity to justice through our continued involvement in transforming the system that creates the need for medical debt abolishment," Hamlin said today. "We are committed to universal health care for all.
"Until that vision is established legislatively, we advocate for strengthening the requirements for Financial Assistance Programs (FAP) beyond the limited federal mandates that now only apply to non-profit hospitals and strengthening protections for individuals and families with medical debt in collection."
UCC campaign timeline
The UCC's medical debt project began in Chicago in the fall of 2019, where church donations abolished $5.3 million in debt for 5,888 families on the city's South Side.
In January 2020, the effort moved to St. Louis, where $12.9 million in medical debt was eliminated for 11,108 households in that city and St. Louis County.
In June 2020, nine California congregations in the East Bay Area wiped out $7.4 million in medical debt for 3,539 households across the state.
In October 2020, a collaborative effort by 122 UCC congregations, four Associations, and more than 100 households in the Southern New England Conference abolished $26.2 million in medical debt in two separate buys. Recipients were families in seven states in and around New England and first responders across the country who benefit from RIP's Helping COVID Heroes Fund.
Last November, gifts from 20 congregations in the denomination's Kansas-Oklahoma Conference, plus several individuals and church bodies, abolished $5.2 million in medical debt in those two states. More than 3,200 households benefited from that buy.
In April, eight congregations in the Washington, D.C., area teamed up with the UCC national setting and the Potomac Association of the Central Atlantic Conference to abolish more than $9 million in medical debt in Delaware, Maryland, New Jersey and West Virginia, changing the lives of more than 7,800 families.
In late June, the national setting sent $15,000, money from First Congregational UCC, Lake Worth, Fla., and from a Giving Tuesday 2019 campaign to wipe out more than $1.3 million in medical debt for 815 families in Florida, Louisiana and Texas.
The United Church of Christ may not be a large denomination, but as one church, it has become RIP's largest faith-based partner.
"The UCC is leading the charge in faith-based abolishment and will likely continue to do so," said Darby Drucker, associate director of development for RIP Medical Debt, noting the buys in the works.
"Together," Hamlin said, "We can do great things."
Churches and organizations interested in collaborating with the national setting in 2021 should notify the Rev. Sekinah Hamlin before Nov. 1.
---
Related News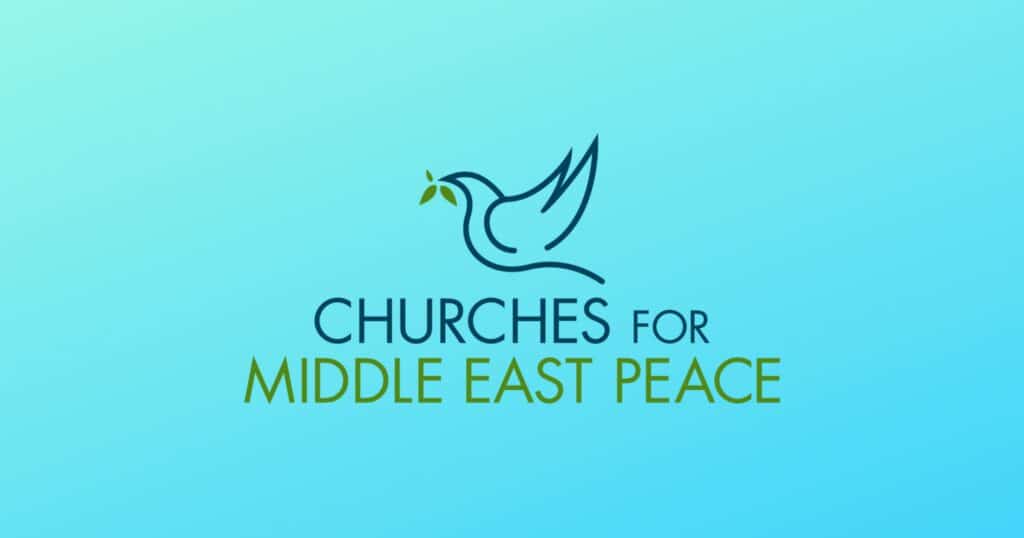 The following statement was issued Dec. 2 by Churches for Middle East Peace (CMEP), of which...
Read More