UCC abolishes $12.9 million in medical debt in St. Louis, continuing national initiative
More than 11,000 families in St. Louis will soon be learning that their outstanding medical debt has been forgiven through donations from the United Church of Christ.
Contributions from local churches, regional bodies, the national office and inspired individuals, matched in part by a generous investment from the Deaconess Foundation, have wiped out almost $13 million in debt for low-income households in the city of St. Louis and St. Louis County. UCC leaders shared the news Jan. 18 at Christ the King United Church of Christ, in Florissant, Mo. That congregation birthed the idea that triggered this effort, to honor their pastor's 10th year of leadership, and raised $15,450 for the cause.
Their pastor, the Rev. Traci Blackmon, also associate general minister of UCC Justice and Local Church Ministries, shepherded the initiative that was quickly joined by Christ Church UCC in Maplewood, Mo., and its pastor, the Rev. Rebecca Turner. "The initiative was a no-brainer for us. As Christian people who walk in the steps of Jesus, it is our joy and duty to care for our neighbor." Christ Church gave $17,000 from a designated "Health Fund" that "sat stagnant for years because we lacked a vision for what to do with the money," Turner said. On top of that, the congregation contributed additional donations totaling more than $24,000.
At the Saturday-morning news conference, which kicked off the Martin Luther King Jr. weekend festivities at Christ the King, clergy and local leaders announced the December purchase of medical debt of 11,108 households, primarily concentrated in south and west St. Louis. UCC church groups raised almost $105,000 and partnered with the New York-based nonprofit RIP Medical Debt to buy the debt at pennies on the dollar. In addition to gifts from Christ the King and Christ Church and the $40,000 match by the Deaconess Foundation, generous contributions came from 12 other UCC congregations, the UCC Missouri Mid-South Conference Council, the St. Louis Association and Justice and Local Church Ministries.
When Blackmon announced the amount of debt forgiven — $12,967,350.75 — she got a standing ovation from the crowd in the sanctuary.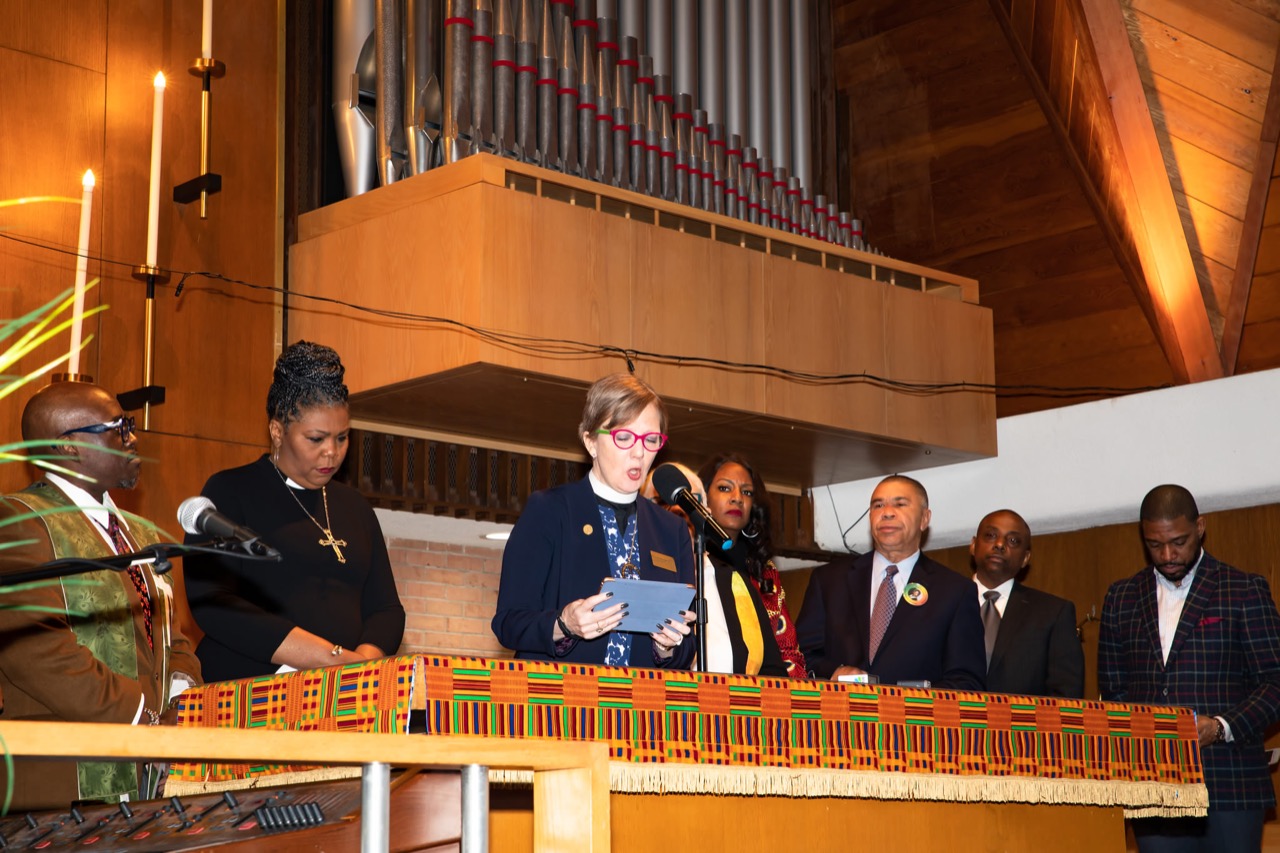 "Today, we come to honor Dr. King by forgiving the medical debt of 11,000 families in St. Louis city and county," said Missouri Mid-South Conference Minister the Rev. Ginny Brown Daniel, naming each church that collectively donated more than $60,000 "so that the health of St. Louis families would be freed from oppressive medical bills. But we cannot stop there. We must speak out against the injustices of our healthcare system that caused the outrageously inflated medical bills to begin with."
Qualifying debtors were those earning less than two times the federal poverty level; in financial hardship, with out-of-pocket expenses that are 5 percent or more of their annual income; or facing insolvency, with debts greater than assets. The average amount forgiven — $1,167. Families in 78 zip codes benefited from the buy.
"While this helps, it does not transform the system. Our commitment now is to work with this body to advocate for change," said the Rev. James Ross, pastor of Pilgrim UCC, St. Louis, another of the contributing churches.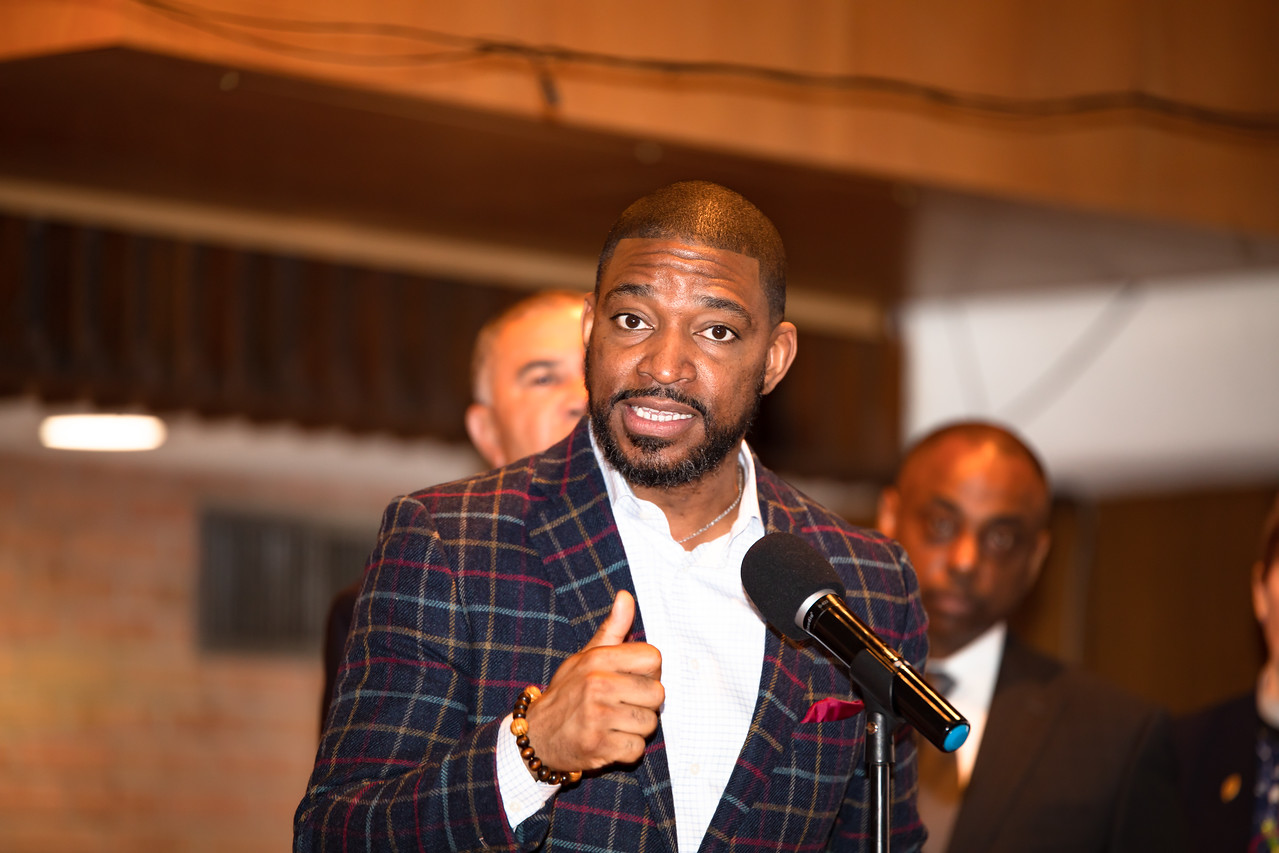 "We recognize access to healthcare is a persistent challenge for the one in five children living in poverty in the St. Louis region. Medical debt is a drag on family stability and economic mobility for these families," said the Rev. Starsky Wilson, President & C.E.O., Deaconess Foundation, noting that his organization made a smart $40,000 investment with a $12.9 million return in the community. "One of the reasons we did it is because we need congregants to be sensitized. With hearts turned, they are inclined to do less service and take more action."
The immediate goal is a ballot initiative in November to expand Medicaid in Missouri, so more families have access to health care. Rick Stevens, president of Christian Hospital, noted that 36 states and Washington, D.C., have already expanded Medicaid. Under Missouri's current system, non-disabled adults without children are not eligible for Medicaid regardless of how low their income is. Parents with dependent children are only eligible with incomes that don't exceed 22 percent of the poverty level. Stevens said that's $4,500 a year for a family of three.

"Closing health care disparities is an effort that I have led for more than 3 decades," said U.S. Rep. William Lacy Clay, who joined the church leaders in the call for greater access to health care. "Medical debt is crushing the dreams of many families by limiting their futures."
Teara Norris shared how she and her family are feeling that impact. The mother of two boys, 13 and 1, has sickle cell anemia and "is in the hospital a lot." She also has bills for blood transfusions every three months.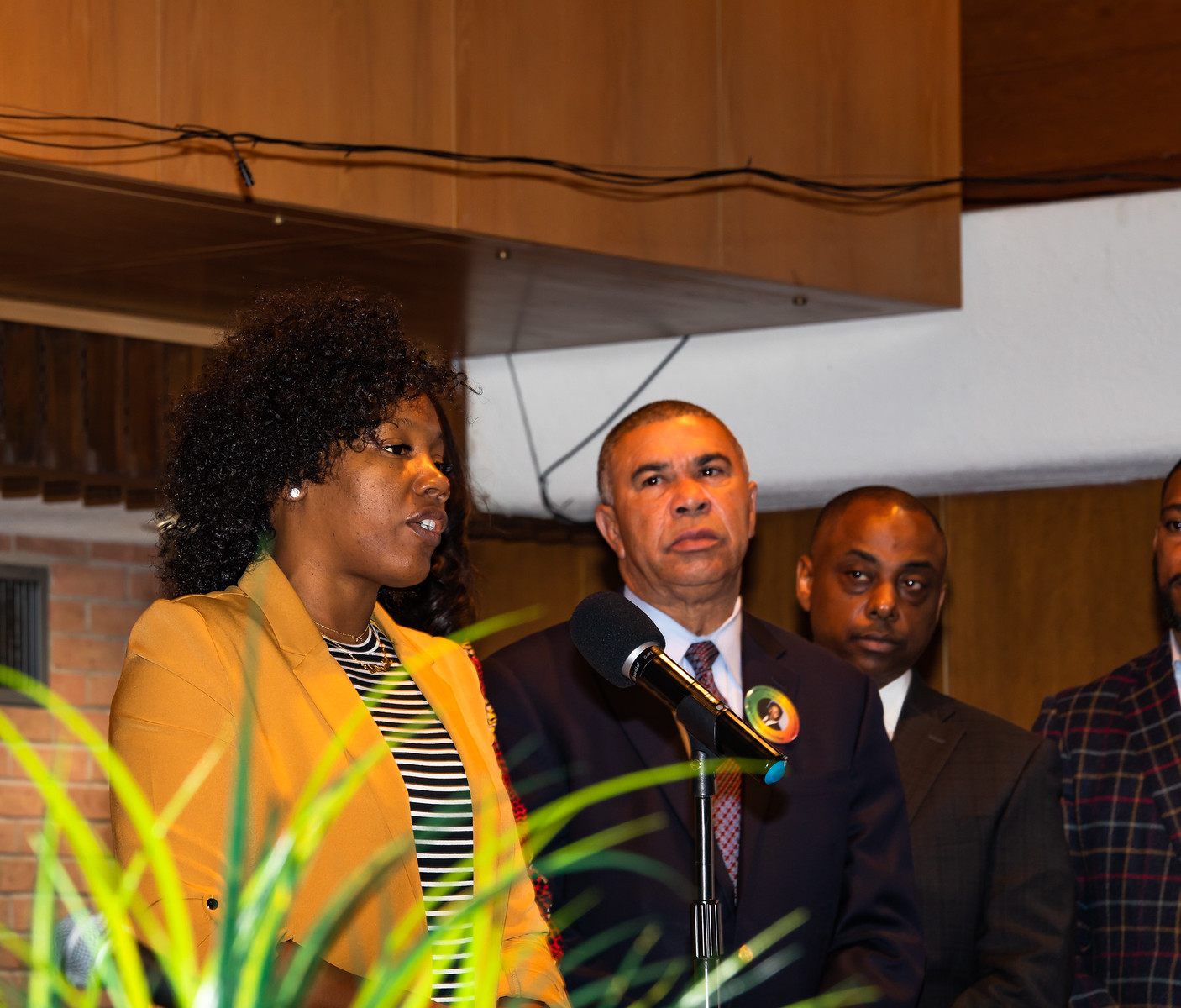 "I did not know those bills would affect my ability to buy a house," Norris said, referring to how they negatively impact her credit report. "The news today almost brought me to tears, because [without the debt] I could provide a better foundation for my family."
The UCC's initiative to forgive medical debt began last fall with a buy in Chicago. Local church, Conference and JWCM dollars were combined in September to abolish $5.3 million in debt for 5,888 families on the city's South Side.
Christ Church was deeply inspired by that announcement. "Medical debt for people teetering on poverty is immoral and unnecessary," said Turner. "For some of the recipients [this buy] may keep them from falling into a cycle from which they can never recover."
Those 11,108 St. Louis families will soon get a yellow envelope bearing a UCC logo informing them their debt has been forgiven. The letter, which names contributing congregations and organizations, reads, "You may never enter the doors of one of our churches but we are the United Church of Christ and we love you. No matter who you are or where you are on life's journey, you are welcome here. And most importantly, you are beloved by God and your debt has been forgiven."
Norris, with $10,000 in debt, said she considered filing for bankruptcy. She hopes to receive one of those letters.

The initiative does not end here. JWCM will continue to lead the effort to buy medical debt quarterly through General Synod 2021. Blackmon said the effort will reach low-income Americans living in every one of the UCC's geographic regions. The Chicago buy took place in the UCC Great Lakes Region. The St. Louis buy is in the West Central Region. It's expected the third buy will take place in later this spring in the New England Region.
During the UCC's Giving Tuesday campaign (Dec. 3, 2019), over $112,000 was collected to help fund medical debt buys. While the St. Louis purchase did not tap any of those dollars, it is expected they'll be used to match gifts raised by local congregations in other regions the UCC serves.
In addition to removing the weight of debt from particular households, the UCC will continue to draw attention to what Blackmon called "the unconscionable cost and profiteering of healthcare in the United States, and its devastating impact on families, as a critical issue as we enter 2020 elections."
Expanding the challenge, Blackmon told those gathered, many of them donors to the effort, that she expects them to vote in November, "not red or blue, but for justice, for Jesus." She invited all who contributed to the St. Louis medical debt buy to take a group photo to mark their commitment.

Photos by TSDitto Photography
---
Related News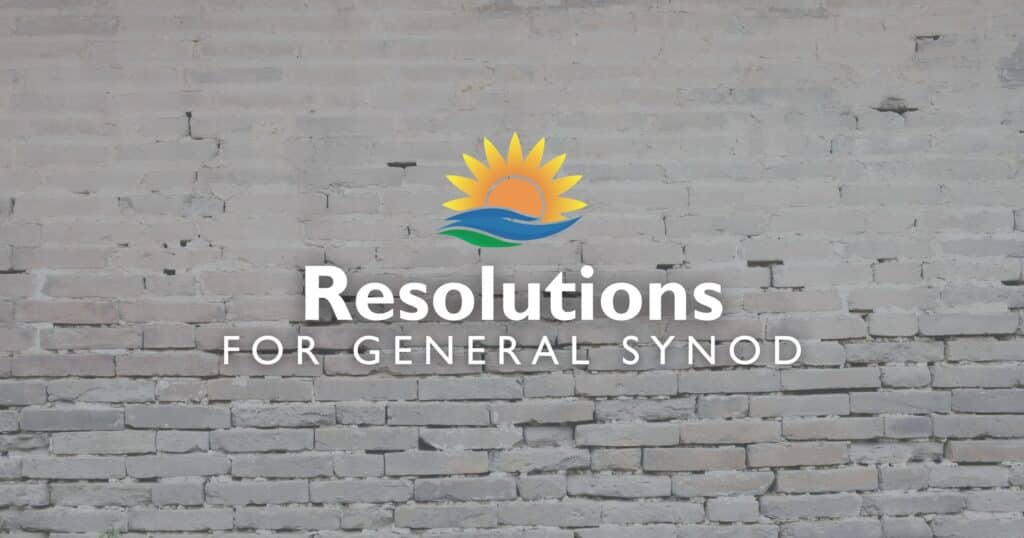 The 2023 General Synod of the United Church of Christ will consider 17 resolutions...
Read More