November groundbreaking set for farmworker housing in Immokalee
A safe and storm-resistant place to live and raise a family. That's been a longtime dream for many of our nation's farmworkers.
On Nov. 10, in Immokalee, Fla., that dream begins to be realized, with the groundbreaking for the first building of what will become a neighborhood of 128 safe, affordable apartments.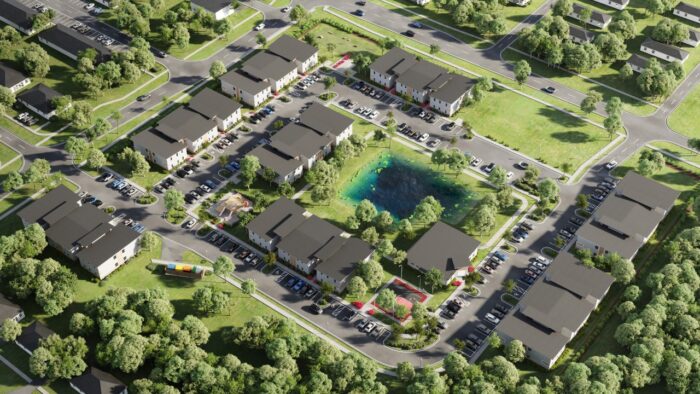 On 10 acres of land purchased in 2019, the Immokalee Fair Housing Alliance plans to construct a complex of two- and three-bedroom, hurricane-resistant homes to replace the substandard housing farmworker families have been forced to live in for so long.
Hurricane exposes injustice
The community, four years in the making, was first envisioned after Hurricane Irma decimated the area in 2017, damaging the trailers and other limited housing stock that field laborers have been living in — structures that are often unsafe, expensive and packed with people.
"Hurricane Irma, like any disaster, exposed things we knew were there but brought them to the surface. Poverty, greed, racism, injustice and very substandard housing were brought to the forefront," said the Rev. Alan Coe, pastor of Mayflower Congregational United Church of Christ in Naples, Fla. "The farmworkers have no means to recover, no voice in the community and if their dwelling was damaged, nowhere to live.
"Often people would move in with others, making for overcrowded conditions. All those issues are what prompted IFHA to form and begin to change not just the condition of housing for farmworker families, but to change the culture of the community."
UCC helps buy land
After Irma, Coe, disaster coordinator for the UCC Florida Conference, surveyed the area and met Arol Buntzman for coffee. The retired executive, co-founder of the We Can't Have That Foundation, brings experience in real estate development and property management to his role as chair of the IFHA Board.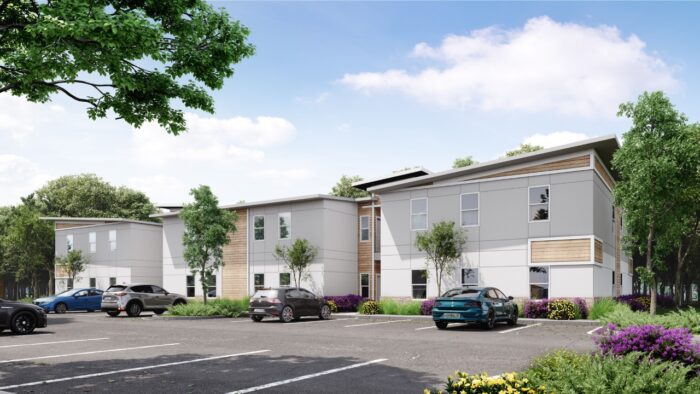 "The UCC disaster response ministry at the time of Irma felt this was a very worthwhile project to use disaster response funds," Coe said. "Farmworkers are essential workers, and, whether documented or not, citizens of the community. They deserve a safe, secure, decent place to live."
The United Church of Christ helped buy the land in November 2019, providing IFHA a $200,000 gift — $100,000 from the Florida Conference Board, $50,000 from Justice and Local Church Ministries, and $50,000 from 22 churches and 25 individuals in the Conference.
COVID slows work
The initial plan called for site development planning and permit work in early 2020. The IFHA hoped to begin constructing roads, adding utilities and doing water and sewer work that summer, with building construction beginning in November that year. COVID-19 changed all that.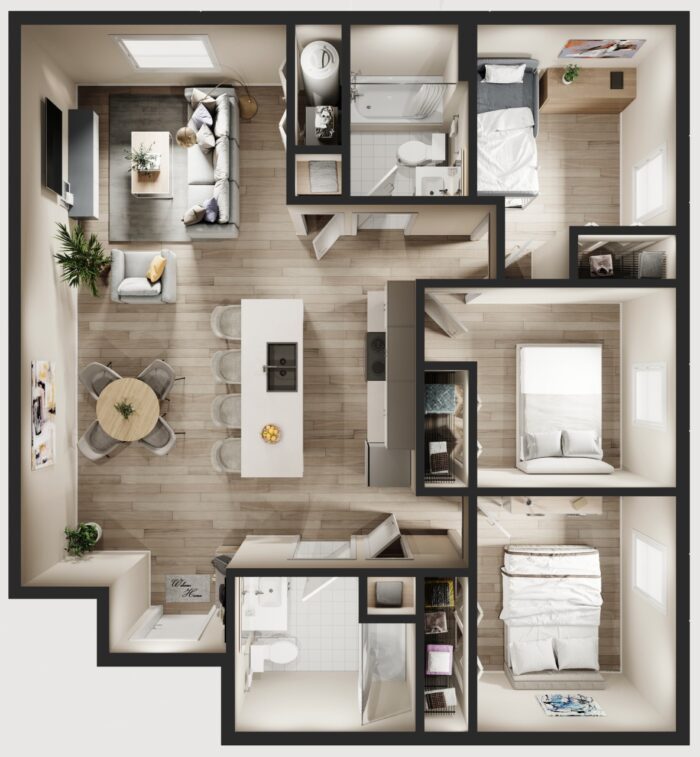 "As is the case for so many initiatives, the pandemic has slowed down development of the project," Buntzman said. "Everything from infrastructure engineering and permitting, building plans and specifications, and fundraising were impacted. But the very good news is that the project is proceeding and gaining momentum."
The Collier County Planning Department and the Board of County Commissioners have signed off on the master plan. Boral Engineering and Design, Inc., has the permits for site development and infrastructure construction work to get water, sewers, electricity, roads and building pads in place before the structures go up. And preliminary site preparation is already underway.
The site and infrastructure work is expected to be completed by March 2022. Construction of eight 16-unit multifamily buildings, a community center and support facilities will follow as funding permits.
Pushing ahead with construction
Toward that spring goal, the UCC's Global H.O.P.E. team has provided IFHA a $95,000 construction grant. And the Florida Conference, according Conference Minister John Vertigan, is gifting the project $6,000 at groundbreaking.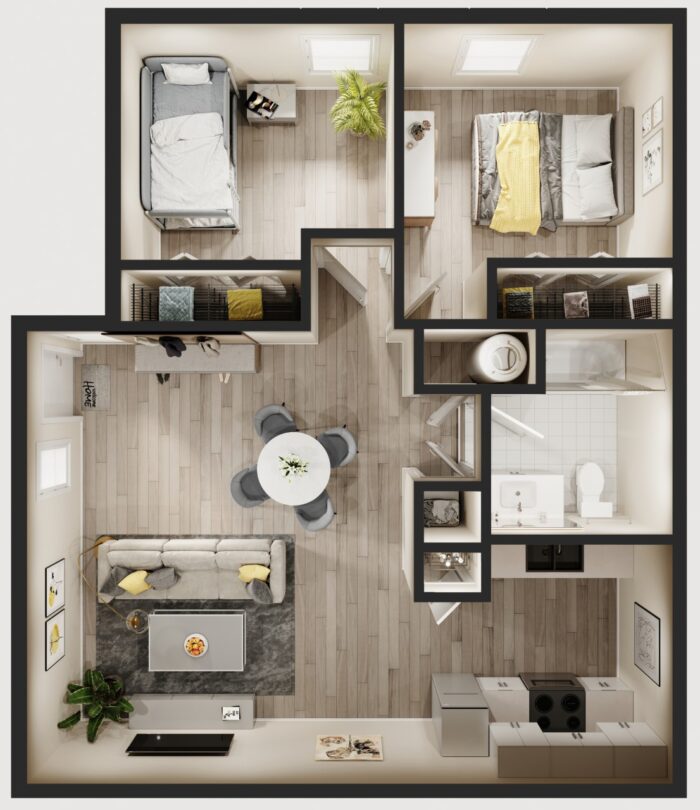 "Much in the same way that the earlier funding from UCC pushed us over the top in terms of the funding needed to purchase the land, the latest $95,000 construction grant helped make it possible for IFHA to award a construction contract to Heatherwood Construction for the site development and infrastructure construction," Buntzman said.
"UCC's support and generous financial assistance has been, and continues to be, a crucial component of the progress that IFHA has made to date in our mutual goal to provide safe, affordable, hurricane-resistant housing for farmworker families and other low-income families in Immokalee," Buntzman said.
Tradition of UCC support
It all continues a longtime pattern of UCC support for the Coalition of Immokalee Workers and their campaign for better wages and working conditions. Among other actions over the years:
General Synod joined the workers' boycott of Taco Bell in 2001, making the UCC the first denomination to stand with them.
UCC members marched with farmworkers at General Synod in Tampa in 2011, urging retailers to join CIW's Fair Food Program
Also at that 2011 Synod, CIW received a check for $25,000 to finish construction of its current community center. It was the result of a fundraising campaign by the Florida Conference and its local churches.
In 2016, the UCC Board endorsed a CIW-supported boycott of Wendy's.
At the 2019 General Synod in Milwaukee, the UCC honored the Immokalee Workers with the denomination's Movement Makers Award.
"Immokalee Fair Housing Alliance is addressing a long-term issue in the community," said the Rev. Karen Georgia Thompson, associate general minister. She said it was important for the UCC to be involved in the recent process to secure the land and get it ready for construction.
"Now, as the building commences, we have further committed to ensuring that those in the community who need access to fair and safe housing can do so through the residences being created by IFHA," Thompson said. "The grant from the UCC through the Global H.O.P.E. team is an investment in justice and sustainable development."
What farmworkers face
Alan Penick, a financial and management professional, is IFHA treasurer. He serves on the alliance's board and executive committee – all of whom are volunteers. The alliance has no paid staff, he said.
Penick describes himself as a "compassionate conservative Christian" moved by the difficult living conditions of Immokalee farm and factory workers, many of them undocumented.
"I am as conservative as they come," he said, "but I see how hard these people work and how they are forced to live," paying $1,500 to $1,600 a month for trailers in need of repair.
"They have nowhere else to go. This is their whole life. Some grew up in the fields. They are all God's children."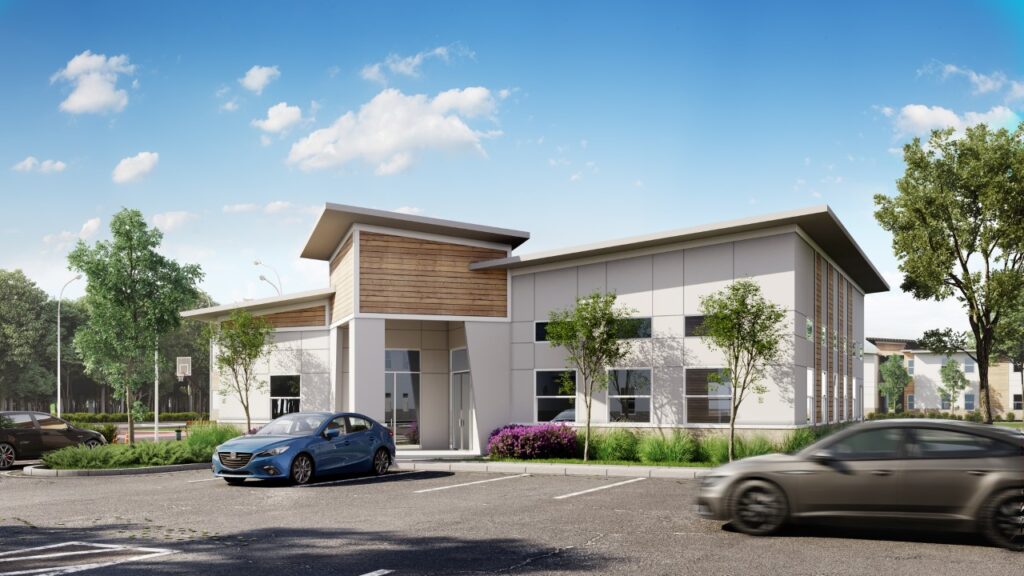 CIW, which has a representative on the housing alliance's board, has made great strides in improving conditions in the fields, Penick said. "The housing alliance's mission is to get people out of terrible living conditions."
He noted that the farm and factory workers the Alliance is seeking to serve do not qualify for any government-subsidized housing.
"The only fix is to build without government funding," Penick said. "Religious organizations got us started."
Further fundraising ahead
Coe said the total cost of the project is estimated to be $18 million. The IFHA is already working on a capital campaign to follow the groundbreaking.
"We have already received several six-figure donations and pledges for the building construction," Buntzman said. "Excitement and support for the project is growing. Most, if not all, of the major nonprofits working in Immokalee have confirmed the critical need for, and expressed their support of, the project.
"Many went as far as stating that safe, affordable housing is needed for them to be successful in their fulfilling their own missions in the provision of education and healthcare to children and families in the community."
The IFHA will retain ownership of the complex and hire a management team to run it. Seventy percent of the apartments will be held for "low"- or "very low"-income people.
"We won't check documentation for the people who come live here," Penick said. "We are seeking out people living in the worst conditions. We're trying to help the situation for the people and put pressure on the trailer owners."
"Safe, affordable, hurricane-resistant housing is being recognized as the missing link in helping farmworker families and other low-income families in Immokalee escape exploitation and poverty," Buntzman said. "From the beginning, the UCC's partnership with IFHA has been and continues to be invaluable, as have Alan Coe's continuing contributions as an IFHA board member."
Carol Fouke-Mpoyo contributed to this story.
---
Related News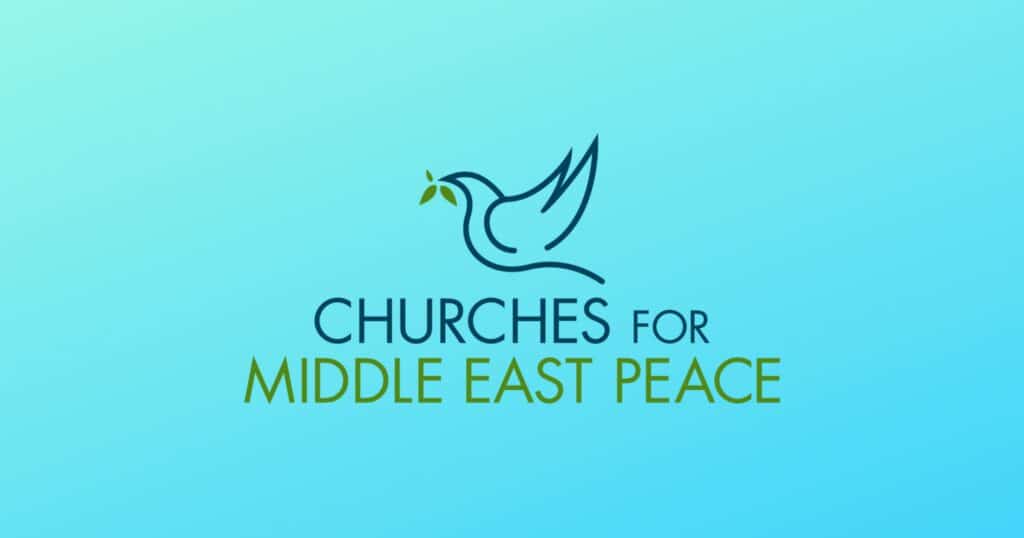 The following statement was issued Dec. 2 by Churches for Middle East Peace (CMEP), of which...
Read More