UCC Conference, congregations raise Thanksgiving gift in three-week campaign to fund Immokalee land buy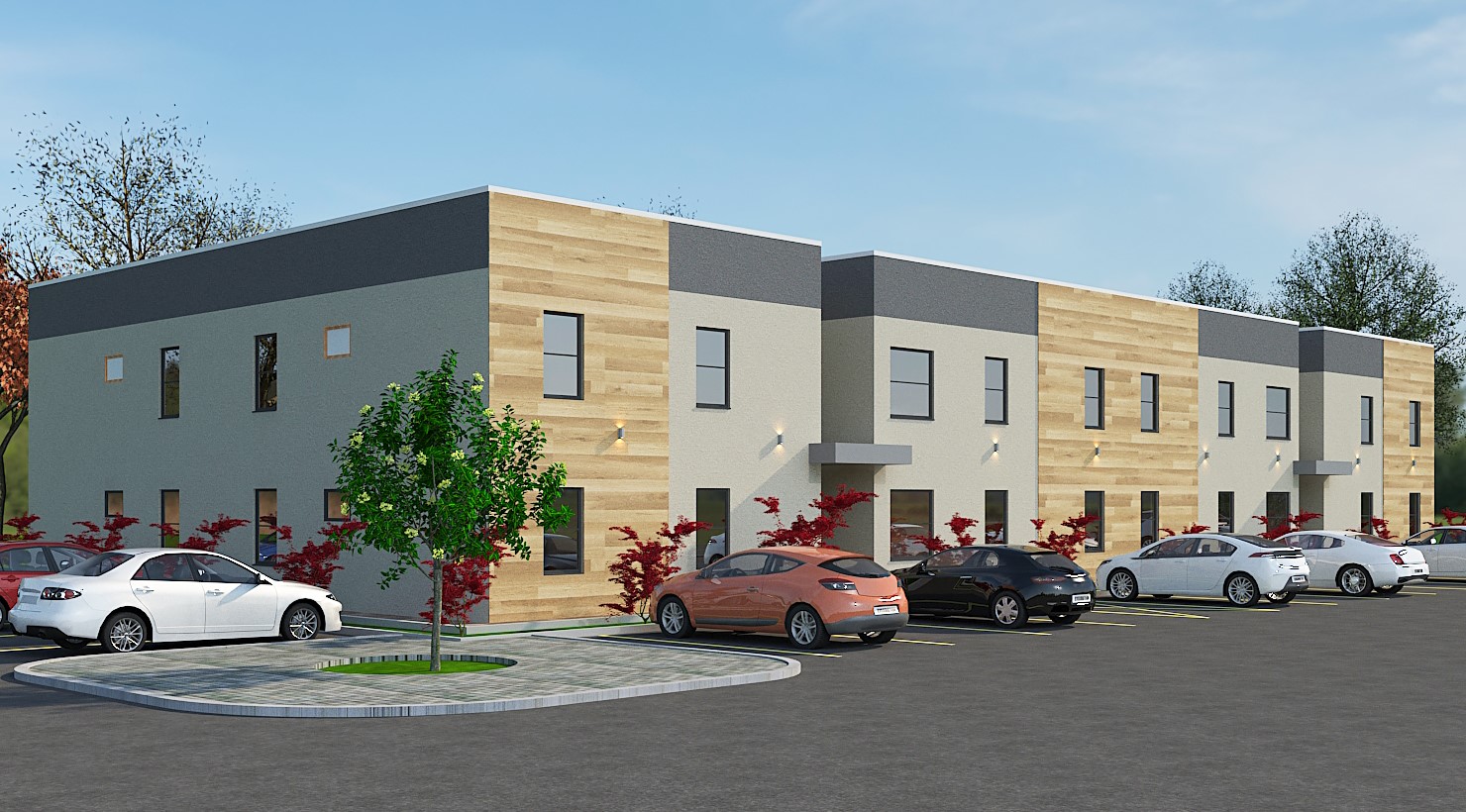 The Florida Conference United Church of Christ and its congregations, with support from UCC Justice and Local Church Ministries, is giving a longtime partner a special gift this Thanksgiving.
The faith groups, through a three-week fundraising campaign, will be providing more than $200,000 to the Immokalee Fair Housing Alliance, Inc., money to complete a land purchase the IFHA will use to provide sustainable housing to farmworker families in Immokalee, Fla.
"We want to offer a gift of thanksgiving for the people who make it possible for us to feast," said Conference Minister the Rev. John Vertigan.
The Florida Conference was spurred into action through a challenge to its Board of Directors. At the Conference's annual gathering last month, more than 100 UCC'ers from 51 churches pressed participation in an ecumenical effort supporting Immokalee Fair Housing Alliance's effort to buy a nine-plus-acre parcel of land in Collier County. The IFHA needed the last chunk of funding — $200,000 — to finalize the sale.
"We needed to raise $200,000 to enable the building of more than a 100 affordable housing units," Vertigan said. "That's a pretty good investment!"
On Oct. 30, the Florida Conference Board approved an initial $100,000 gift, donated from the Conference's unrestricted reserves, and challenged UCC bodies to match it. Rev. Traci Blackmon, associate general minister of Justice and Witness Ministries, immediately responded with $50,000. Vertigan then invited additional gifts and commitments from the churches, to be made by Nov. 25.
Pass-a-Grille Beach Community Church, in St. Pete Beach, was one of the first responders, reaching out with a pledge of almost $10,000 to help model local church commitment to mission, ministry and justice for farm workers.
"A central part of Pass-a-Grille Beach UCC's identity is outreach," said the Rev. Keith Haemmelmann, church pastor. "Every year we send youth and adults around the country and world helping those whose lives have been altered by hurricanes, floods or other tragedies. Though it is a horse of a different color, the inability of the Immokalee workers — those who labor to place food on our tables — face their own crisis. This is the inability to afford decent and affordable housing in the area where they work."
Haemmelmann said Pass-a-Grille Beach, which has supported the farmworkers with school supplies, clothing, backpacks and other materials, presented a challenge to churches of the Florida Conference to raise $100 per member for the IFHA. "Every one of our churches is equal, but not the same. This approach makes the playing field equal. We are giving $9,500.
"Long term, the systemic causes of this tragedy must change, and will require time that today's workers don't have. I have heard individuals say for years, 'Why do our people go to so many places when there are needs in our back yard?' Well, Immokalee is in our back yard and the assistance they need is not about someday, but today."
"For over fifteen years the Venice United Church of Christ, in Venice, has cheered on the farmworkers of Immokalee as they have persisted in their campaign for fair wages and decent and safe working conditions. We have supported them through gifts of clothing, bicycles, money, prayers, and participation in such actions as a protest march at a new Publix supermarket in Sarasota and support of the Wendy's boycott. This Challenge Grant has given us the opportunity to put our money where our mouths are," said VUCC member Jane Chittick. "
We sent $6,210 to the Conference in response to the $100,000 Challenge Grant, gifts from individuals, members and friends of VUCC. We are delighted with the response."
Arlington Congregational Church UCC, Jacksonville, has hosted the Coalition of Immokalee Workers during justice calls, when they have made pilgrimages up through Florida in their movement for fair wages for farm workers. Because of those encounters, pastor Bruce Havens said, the church's Mission Core Ministry was "quite ready to positively respond."
"We are thankful to be able to help such an important need for our brothers and sisters in Immokalee," Havens said, noting that the church is donating $1,000 from its Mission Fund, "which is a significant amount from a congregation our size [with average worship attendance of around 70]."
Longtime partners for fair food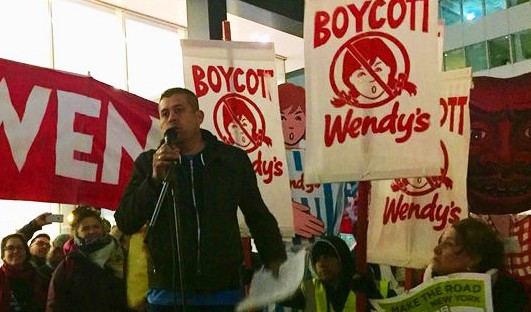 The UCC is a long-time partner of the Coalition of Immokalee Workers, supporting their campaign for better wages and working conditions for farm workers. The General Synod joined their boycott of Taco Bell back in 2001, making the UCC the first denomination to stand with them. UCC members marched with farmworkers at General Synod in Tampa in 2011 advocating for retailer participation in the CIW's Fair Food Program and presented them with a check to complete construction of a community center. In 2016, General Synod rallied in support of the group's boycott of Wendy's. At the 2018 General Synod in Milwaukee, the UCC honored the Immokalee Workers with the denomination's Movement Makers Award.
Over the course of those years, numerous UCC congregations have marched, participated in rallies, sent letters and postcards, held workshops and stepped up in variety of ways to help eradicate what many recognized as modern-day slavery in the tomato industry in a small town in Florida.
'Your heart builds homes'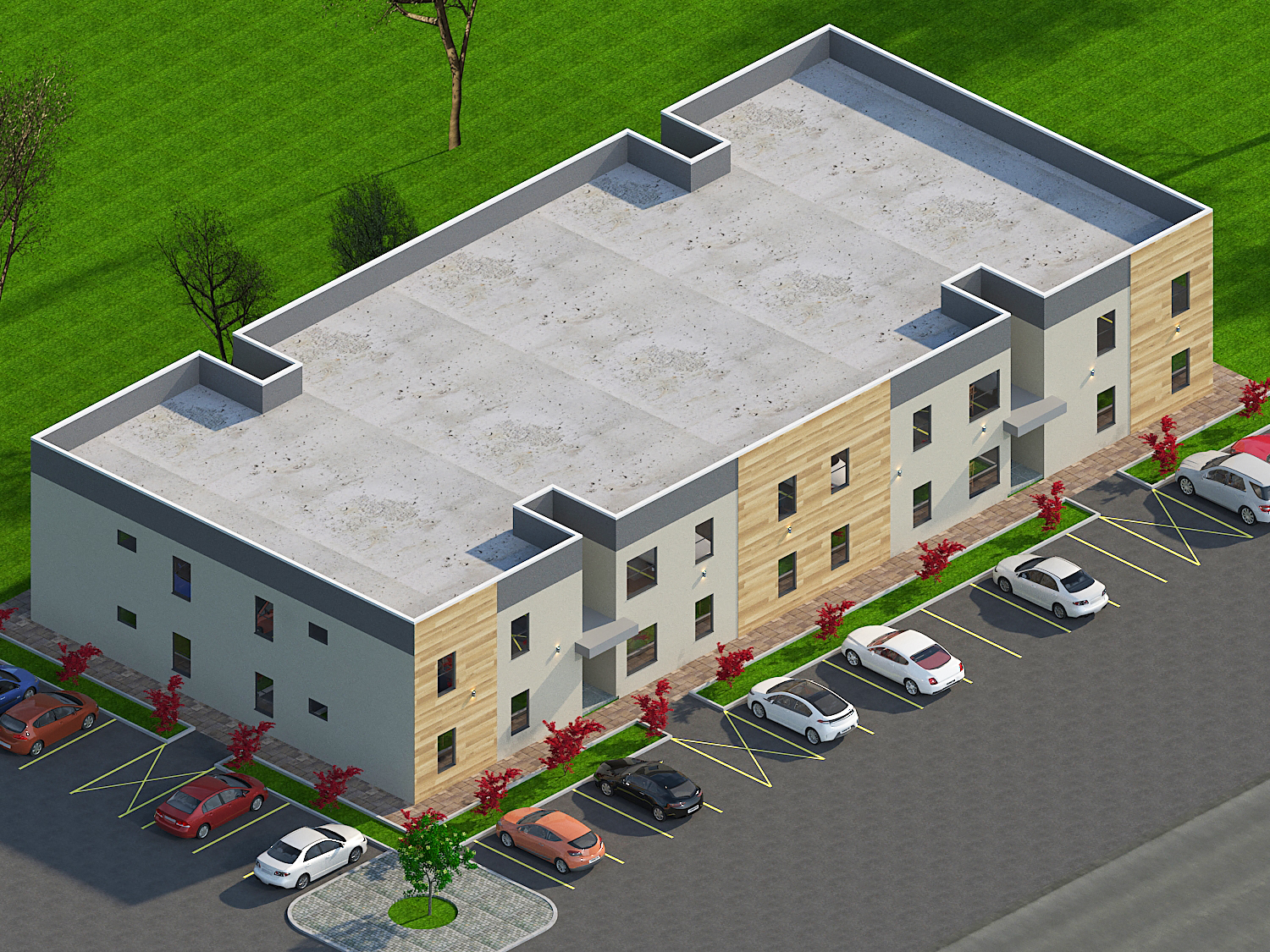 The IFHA, a not-for-profit organization, was founded on the belief that the people who harvest the food we eat deserve to live and raise their family in safe and affordable homes.
"Having a safe, affordable home is critically important for all of us, and yet the people who harvest our food lack this basic human need for themselves and their children," said Arol I. Buntzman, the chairman and CEO of the Immokalee Fair Housing Alliance, Inc.
He noted that the housing stock in Immokalee has always been an issue, but when Hurricane Irma came through in 2017 devastating southwest Florida, the town of Immokalee was hit hard.
According to the IFHA, "The storm also exposed the urgent need for safe and affordable housing for these hardworking farm workers and their families. The significant destruction of housing stock has left farmworkers and their families with even more expensive and yet sub-standard, unsafe and overcrowded housing. In many cases, rents tripled and even quadrupled due to unconscionable rent-gouging."
"This project began as a result of damage to housing in Immokalee after Hurricane Irma in 2017," said Alan Coe, UCC Florida Conference Disaster Coordinator. He went to Immokalee on behalf of the denomination to survey the situation and met Buntzman for coffee.
The UCC, along with other faith organizations, earmarked funds for disaster relief in Immokalee, but those funds were not able to be used for land purchase. Organizations that also helped fund the land buy are Peace River Presbytery, Mision Peniel, We Can't Have That Foundation, Presbyterian Disaster Assistance, and the Coalition of Immokalee Workers. Buntzman said six million in gifts to the IFHA have been earmarked for the construction phase by disaster assistance organizations and a growing list of individuals.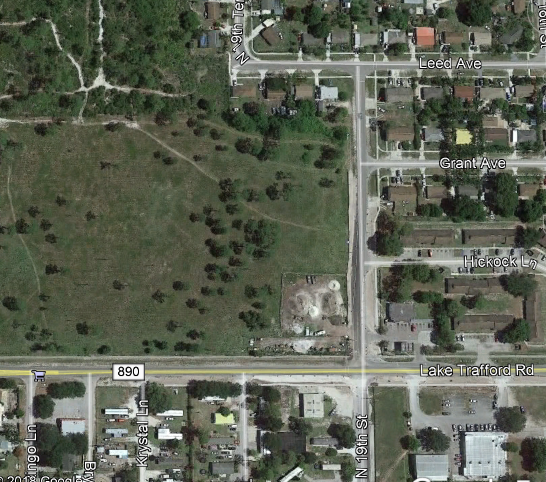 The IFHA CEO noted that the land the alliance had in mind wasn't on the market, wasn't even for sale. But he approached the Barron Collier Limited Partnership anyway. The group agreed to sell the IFHA nine-and-a-half acres for $450,000. "They supported our project and agreed to sell us the land for a third of what it's worth. People recognize the need for affordable housing in Collier County."
The land project's total cost, with environmental impact studies and other due diligence, is $580,000. The building plan, which will be covered by grants, gifts from each member of the IFHA Board and other donations, calls for 128 housing units, made up of two and three bedroom apartments that are hurricane resistant (to wind speeds of 250 mph), energy efficient and low maintenance. The project funding is expected to keep rents affordable. Monthly rents of $750 to $900 will cover insurance and maintenance of the homes and comment areas. Currently, the IFHA said a family of two adults and two children pays $500 a week for half of a trailer plus utilities.
After the land purchase closes in December, the site development planning and permit work begins. The IFHA hopes to begin constructing roads, adding utilities and doing water and sewer work next summer, with building construction beginning around this time in 2020.
"On behalf of the Immokalee Fair Housing Alliance, Inc., and farmworker families that will be provided sustainable housing in Immokalee, I'd like to express our sincere appreciation to the United Church of Christ and its Florida Conference for it support of IFHA and the housing project," Buntzman said. "The UCC's fundraising campaign put us over the top, by providing the $200,000 that we needed to complete the land purchase."
On Monday morning, Nov. 25, the Florida Conference announced that it collected a total of $203,822 for the IFHA land buy.

As Vertigan said, "Empower the spirit of generosity in God's people with the right project and they will respond with gladness immediately!"
---
Related News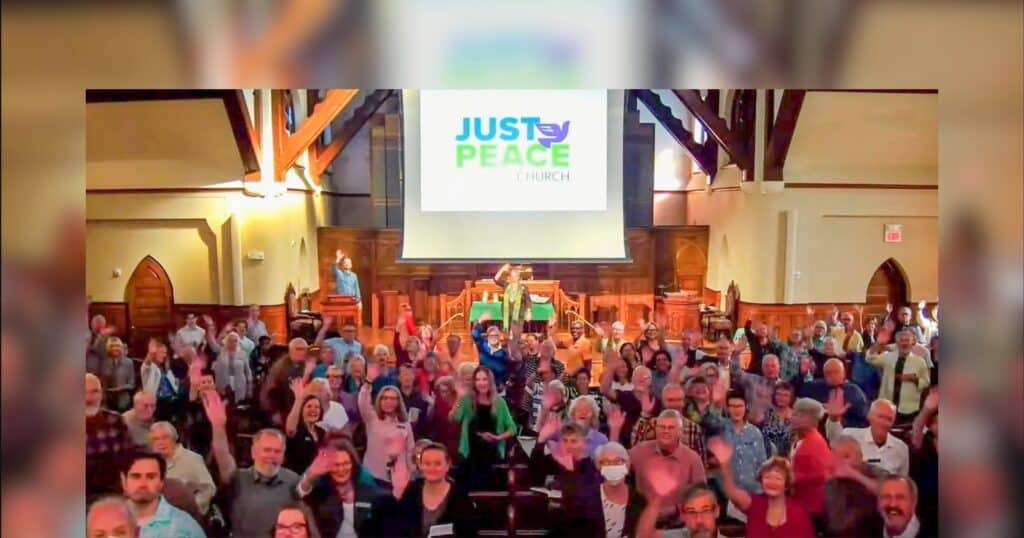 Churches across the United Church of Christ marked Just Peace Sunday as they gathered for...
Read More