JPANet November 2021 Newsletter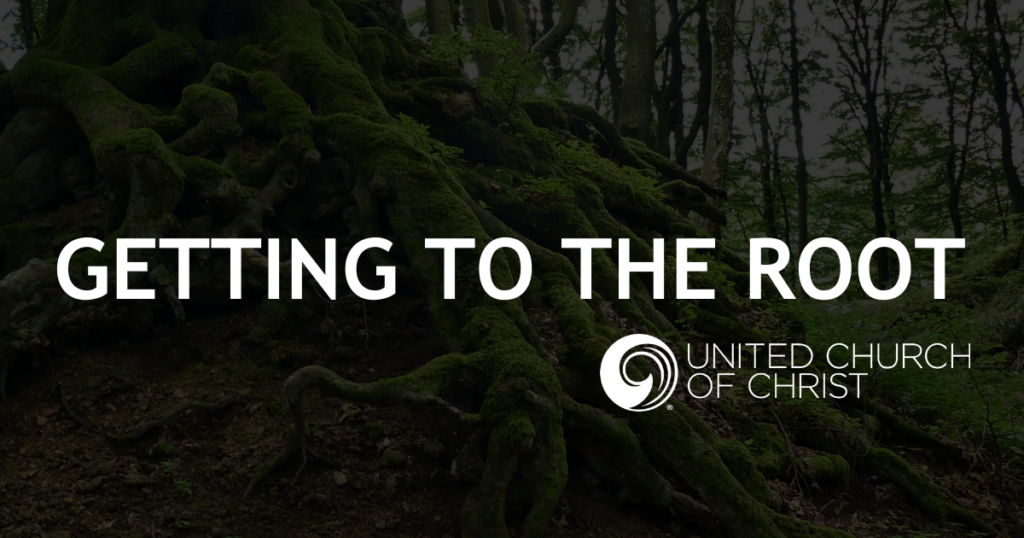 This month's Getting to the Root is written by the Rev. Nellis Kennedy-Howard, a teaching pastor in the Christian Church (Disciples of Christ). For four years, she worked alongside Winona LaDuke as the Co-Executive Director for Honor the Earth.
Connecting the Dots: Ending Sacrifice Zones
Years ago, while I was a law school student in my twenties, the course of my life changed in a single moment—a God-moment. I was reading a legal textbook for a class when I learned about a case involving the largest uranium spill in our country's history. When I tell this story to an audience, at this point I will ask how many of them have heard of Three Mile Island. Lots of hands will go up. I then ask how many of them have heard of Church Rock. Read more.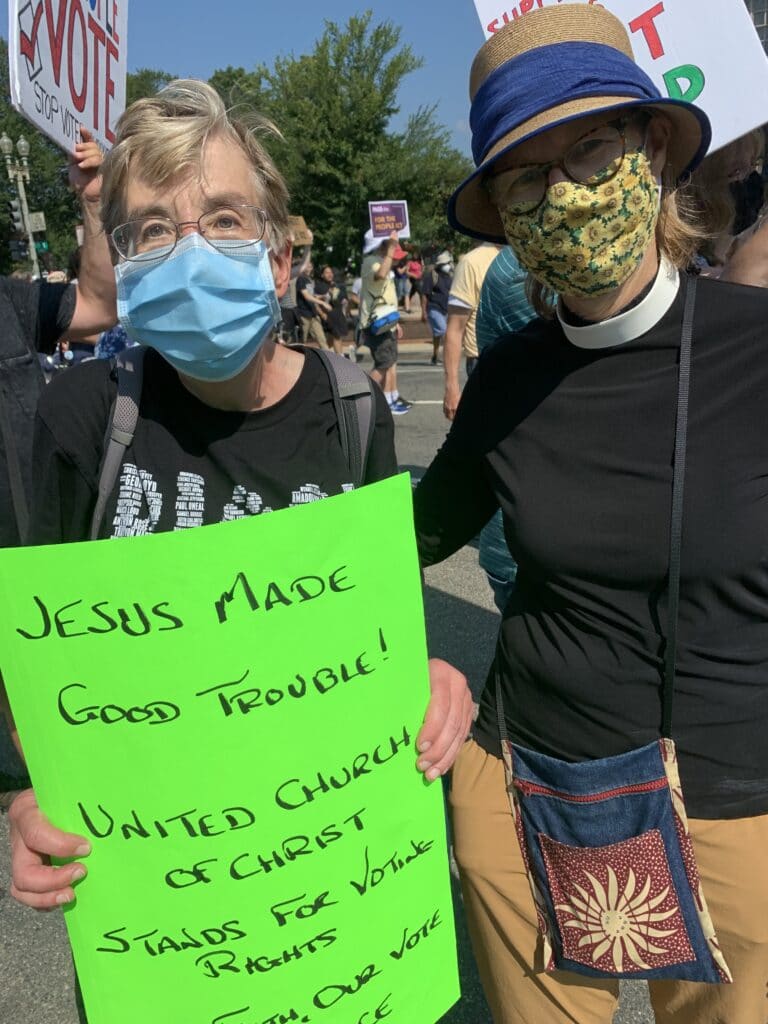 Justice In Action
Defend the Freedom To Vote
The importance of this moment cannot be understated; our democracy is under attack. We have the power, with two transformative bills, to defend our freedom to have our voices heard. We must work together to pass The John Lewis Voting Rights Advancement Act and the Freedom To Vote Act. As we in the D.C. Office push for these pieces of legislation here in Washington, you can join us in taking action right now, and encouraging your friends, family, congregation and community to join you! 
The country is experiencing a resurgence of racism—violent attacks on communities of color, and overt racists behaviors calling for deeper commitments to eradicate the ongoing practices of oppression, hate speech, individual bigotry, and discriminatory laws and policies. Tactics also include voting rights restrictions, and denying students inclusive and corrective U.S. history lessons mislabeled as Critical Race Theory. 
Introduced as a new campaign initiative during General Synod 33, Join the Movement is an invitation to demonstrate God's love and to partner with others who are working for the common good. It is an invitation to share stories about the impactful antiracism advocacy, activism, repair and healing, and reparations work taking place in local churches. Join us!
For more information contact Sharon Fennema, Join the Movement Curator.
Justice Events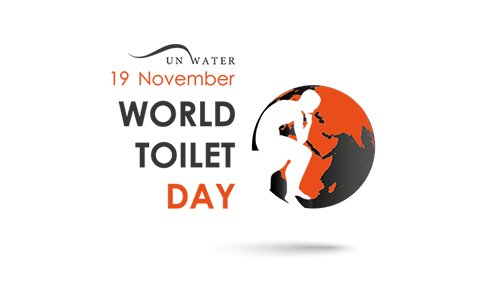 World Toilet Day – November 19
Did you know that more people in the world have a cellphone than have a toilet? For many people the lack of access to improved sanitation means an increased risk of chronic diarrhea and intestinal diseases, which in turn leads to under-nutrition. When communities have access to toilets and improved sanitation, the incidence of poor nutrition decreases and community health improves! Find more information here.
"Booster Grants" Available for Service Learning Hosts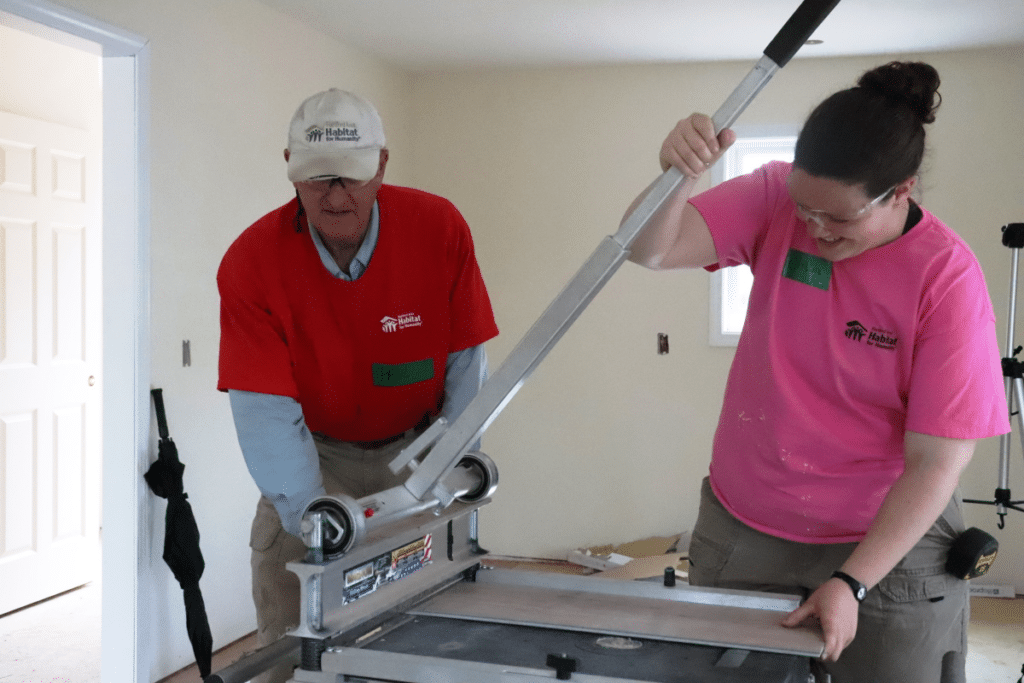 Mentor a young adult volunteer for a summer or for an academic year through UCC's Service Learning Ministries. In return, they'll contribute their time, skills and new ideas to your organization.
Need a "boost" to get up and running? UCC Volunteer Ministries is offering eight one-time booster grants to invigorate host sites. Full information here. Got questions about hosting or serving? Contact the Rev. Elena Larssen, UCC Minister for Volunteer Engagement, at larssenl@ucc.org
16 Days of Activism Against Gender-Based Violence – November 25-December 10
The Global 16 Days Campaign is celebrating its 30th anniversary this year. The campaign continues every year to fight for the elimination of gender-based violence around the world. For more information and to get involved click here.
UCC Webinar—The UN Climate Conference through a Moral Lens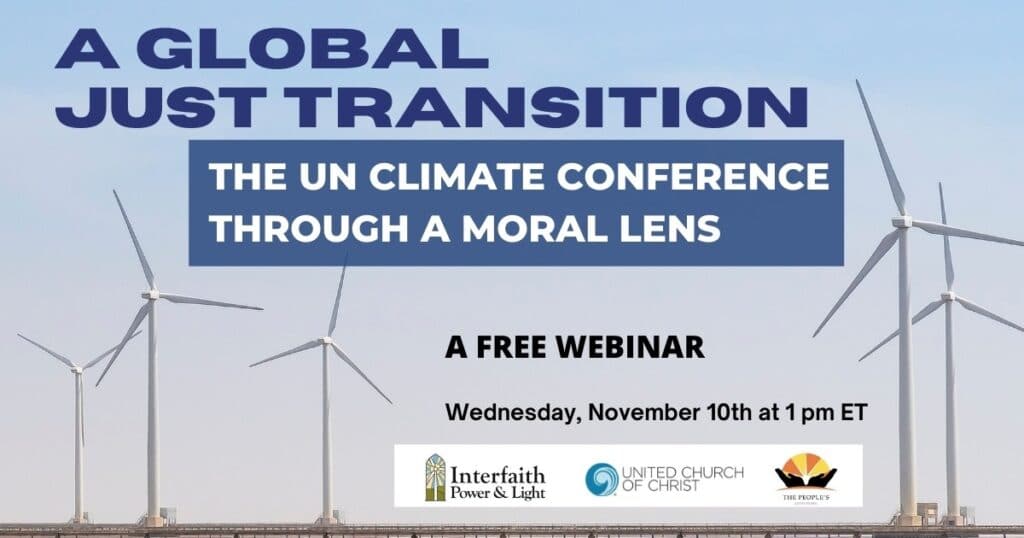 Not since the Paris Climate Agreement has there been a UN climate conference as important as the one taking place now. Of central importance is whether wealthy countries will stop investing in fossil fuels and start investing in a clean and just transition. Hear from three policy specialists as the conference is happening during this UCC webinar at 1 pm ET on Wednesday, November 10th. Register now!
Justice Resources
DC Action Center
Each week, the D.C. Office creates an action alert based on what is happening at that time in Congress, and offers you the opportunity to contact your legislators with just one click! You can find all the alerts here.
The Pollinator
The Pollinator is a digital platform of the UCC for the sharing of ideas and inspiration. Its focus is the building of a faith-filled and faith-rooted movement for the care of creation
Witness for Justice
Looking for up-to-date social justice commentary? Check out Witness for Justice, a weekly editorial opinion column written by the staff of Justice and Witness Ministries.
Featured Topics:
Critical Learning | What Are These Cheers of Freedom to Me? | Red-Tagging the Gospel | Love is Greater Than Fear
---
Related News
Each month we ask UCC advocates to help us unpack the complex justice issues that we're...
Read More