D.C. advocate: Please act now to protect the sacred right to vote

Despite a global pandemic and a multitude of other barriers to voting access, the U.S. election in November of 2020 saw the greatest number of votes cast in a presidential election in over a century. In an almost immediate response to this record-breaking voter turnout, state legislatures across the country proposed and passed laws to make accessing the ballot box even harder for Americans. These laws are implemented under the guise of protecting elections from fraud and irregularities, but in reality, and practice, make it harder for vulnerable people and communities of color to participate in democracy.
The great American experiment of democracy falls flat at each effort to undermine voting rights. Voting is how we hold our elected leaders accountable and determine who shapes our common life. Our democratic institutions are contingent on the idea that each person's voice is represented by their vote. Each bill that challenges voting access by implementing additional barriers to the voting process, whether through onerous voter registration requirements, elimination of mail-in or drive-by voting drop-offs or voter accessibility manipulation, diminishes our democracy.
If our elected officials aren't elected by an accurate representation of their community, it distorts reality and sets up a system where only limited perspectives are heard and considered. We can clearly see the result of partisan gerrymandering, unlimited money in elections, and the voiding of critical portions of the Voting Rights Act:
It is billionaires making even more money during the pandemic while children go hungry, and families lose their homes.
It is Indigenous advocates crying for creation care while oil spills from pipelines and fires ravage the land.
It is poverty reduction programs running dry and being eliminated while the rich get tax cuts.
It is a country crying, and marching, and yearning for change, but a Congress that is unwilling to enact the will of the people.
As people of faith, we seek justice, imagining a world restored. But until everyone's sacred voice is included and honored, we won't achieve true justice.
In the coming days the Senate will once again take up consideration of legislation to restore voting rights protections with two bills: the Freedom to Vote Act and the John Lewis Voting Rights Advancement Act. This is not the first time this year the Senate has attempted to bring up this critical legislation, but each time there has been obstruction – and these good faith efforts to allow for consideration and discussion have been stymied. It is unconscionable that in this time of such need for our voting process to be realigned, our senators won't use every avenue available to get this legislation passed. We must move forward by taking crucial steps to dismantle the systemic barriers that have built up to prevent people from participating in their democracy, especially people who are Black, Indigenous and people of color.
Our democracy stands at a critical juncture. We know democracy can only truly thrive when everyone is able to participate — when each person's sacred voice is honored. Only with that foundation can we engage in the essential work of building an equitable and inclusive society. Passage of The Freedom to Vote Act and the John Lewis Voting Rights Advancement Act are both critical steps in making that happen. This is a profound moment, and we pray our Senators will act with courage and conviction to meet the task at hand.
Please join us as a community of the faithful in contacting your senators, asking for their full support and swift passage of the Freedom to Vote Act and the John Lewis Voting Rights Advancement Act so we can make sure that each person's voice and vote are protected. You can do so here.
Katie Adams
Domestic Policy Advocate
Washington, D.C., Office
Justice and Local Church Ministries
---
Related News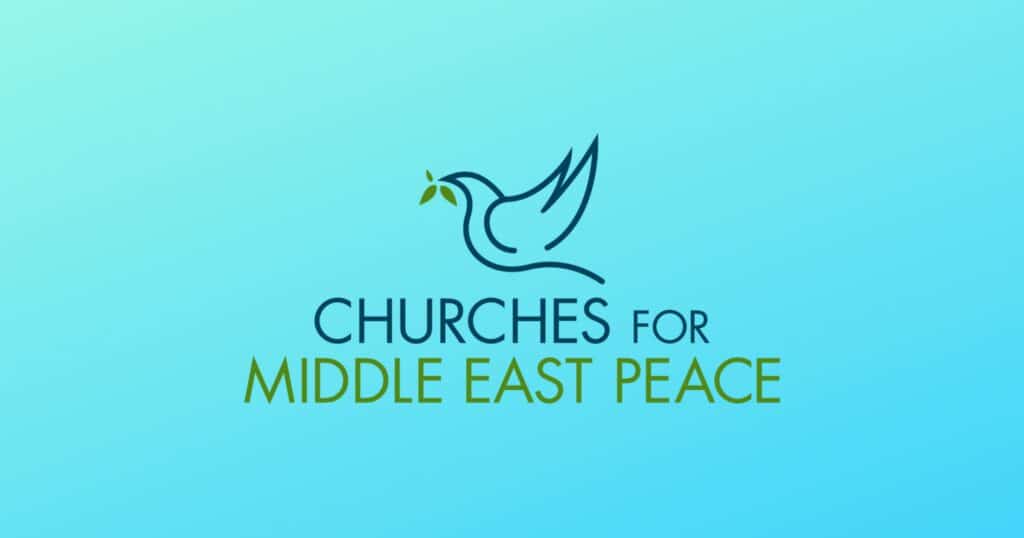 The following statement was issued Dec. 2 by Churches for Middle East Peace (CMEP), of which...
Read More