JPANet February 2022 Newsletter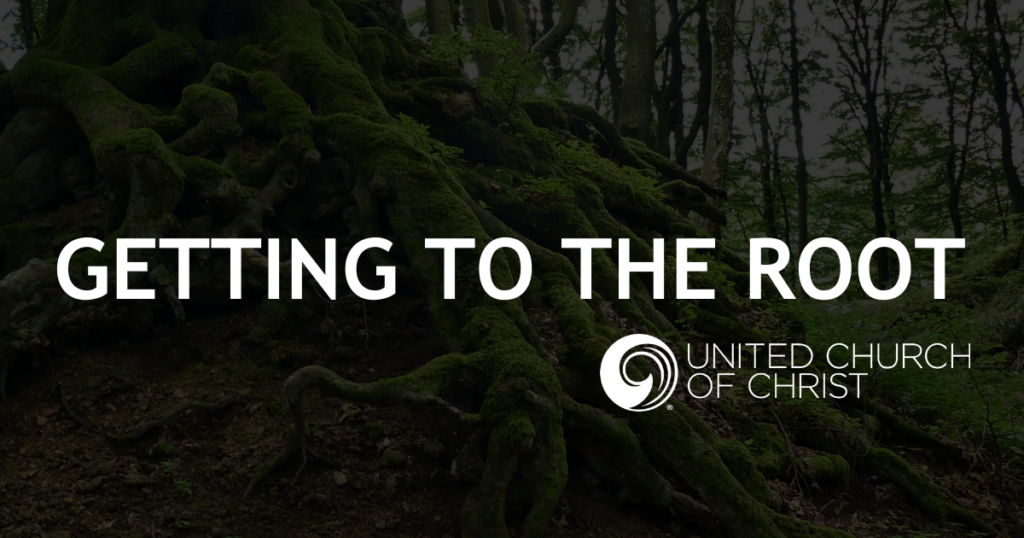 In this month's Getting to the Root, Economic Justice Minister, Rev. Sèkinah Hamlin offers a path for us all to take part in the re-creation of our society. We can start by joining the fight to pass H.R. 40.
Time to Re-Create
This passage of scripture is one of my favorites and a favorite of many preachers. It is one that will often preach itself, meaning when spoken it engages your mind and imagination such that you have a vivid picture of this graveyard and the conversation between God and the prophet. The passage stirs up something within us such that we get one of the first visuals of the Old Testament of resurrection and the power of hope and possibility. Read more. 
Justice In Action
Don't Shoot: MLK and Gun Violence Then and Now
You won't want to miss tonight's webinar! Don't Shoot: MLK and Gun Violence Then and Now is a free webinar hosted by Just Peace Network in partnership with the UCC's Council for Health and Human Service Ministries (CHHSM) on the urgent need to address gun violence today through the lenses of public health and racial justice.
Sandy Sorensen, Director of the UCC Washington D.C. Office, will brief us on the current state of gun violence, former UCC General Minister and President, Rev. Dr. Geoffrey Black, will reflect on Rev. Dr. Martin Luther King Jr's legacy and ways this history calls us to action and Dr. Larita Rice Barnes, Director of the St. Louis Metro East Organizing Coalition, will offer ways churches may get involved Join us tonight at 7PM ET!
Ecumenical Call to Deescalate Tension, Pursue Peace in Ukraine
As a Just Peace Church, the UCC affirms with prophetic hope "Peace is Possible" and supports initiatives and approaches that reduce the threat of war. This week, the UCC's Justice and Local Church Ministries and Global Ministries endorsed a letter to President Biden calling on him to deescalate tension with Russia and pursue "all avenues for peace." Read the statement.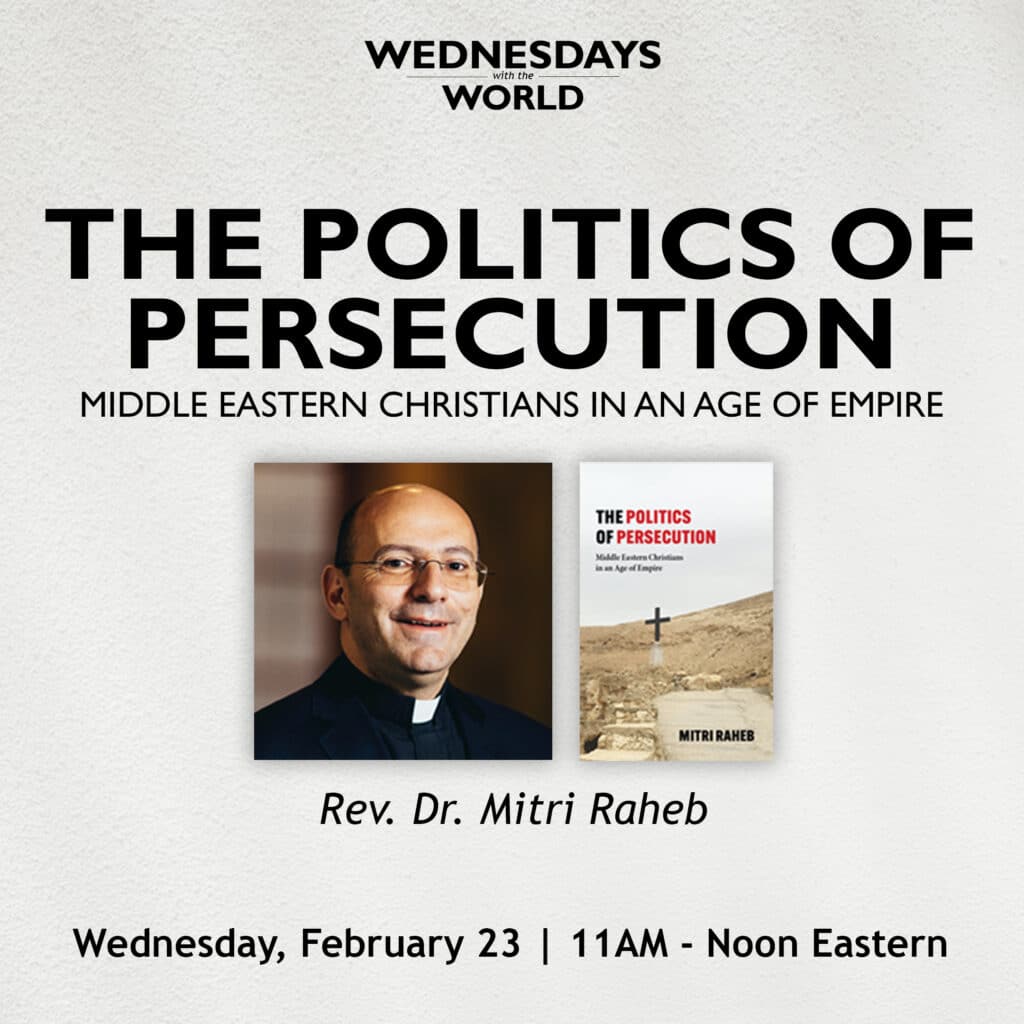 Justice Events
The Politics of Persecution: Middle Eastern Christians in an Age of Empire 
Join for a free webinar on Wednesday, February 23 at 11AM ET to hear Rev. Dr. Mitri Raheb speak about his newest book, which addresses the situation of Christians in the Middle East, and discuss it with him. He will present a less-familiar narrative about Christians in the Middle East, challenging us to reconsider how we think about our siblings in faith. Register here.
Join other churches "Willing to Respond" in disaster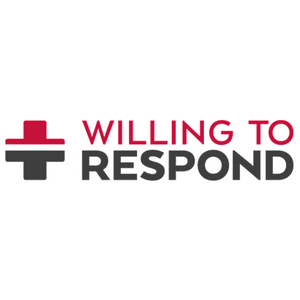 Does your congregation desire to be more prepared for disasters, both to protect yourselves and to extend love to your neighbors in time of crisis? Willing to Respond is for you!
This free, rapidly growing network offers congregations tailored support, including practical tools, training, connection to your Conference Disaster Coordinator and other relationships. It's simple to access and has an easy three-step process to register.
Willing to Respond is a United Church of Christ collaboration with Disciples of Christ Week of Compassion and Houston Responds.
Our Faith Our Vote Blog: Acting Democracy
The Hebrew prophets wisely recognized the necessity of lament, to name the pain rightly that calls for healing. So many of you have labored so very hard, for so many years, to expand access to voting and to restore and strengthen our battered election infrastructure. So it is important to allow ourselves some time to lament last month's deeply disappointing Senate failure to pass critical voting rights legislation, and the failure to place the integrity of our democracy over Senate rules. Read more.
Save the Date for Ecumenical Advocacy Days 2022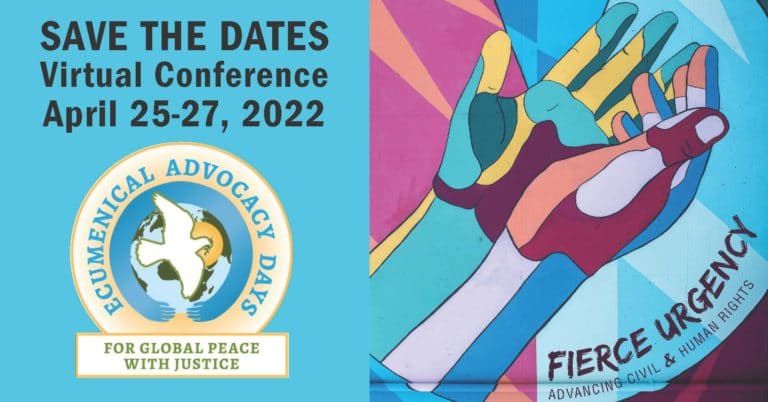 Save the date! Ecumenical Advocacy Days 2022 will be held virtually April 25-27! Registration will open soon for the conference "Fierce Urgency: Advancing Civil and Human Rights." Together we will call on Congress to protect and expand voting rights in the U.S. and human rights around the world. Learn more.
Justice Resources
DC Action Center
Each week, the D.C. Office creates an action alert based on what is happening at that time in Congress, and offers you the opportunity to contact your legislators with just one click! You can find all the alerts here.
The Pollinator
The Pollinator is a digital platform of the UCC for the sharing of ideas and inspiration. Its focus is the building of a faith-filled and faith-rooted movement for the care of creation
Witness for Justice
Looking for up-to-date social justice commentary? Check out Witness for Justice, a weekly editorial opinion column written by the staff of Justice and Witness Ministries.
Featured Topics:
Teaching Truth to Young People | This is Still What Democracy Looks Like | More Than Crumbs
---
Related News
Each month we ask UCC advocates to help us unpack the complex justice issues that we're...
Read More