Acting Democracy
The Hebrew prophets wisely recognized the necessity of lament, to name the pain rightly that calls for healing. So many of you have labored so very hard, for so many years, to expand access to voting and to restore and strengthen our battered election infrastructure. So it is important to allow ourselves some time to lament yesterday's deeply disappointing Senate failure to pass critical voting rights legislation, and the failure to place the integrity of our democracy over Senate rules. We know from our faith teachings and our own personal and collective experiences, that history is not linear. It is not a straight line continually moving forward. God breaks into the present, inviting us to join in transforming the world. The prophet Jeremiah, speaking to the Israelites in exile declares, "For I know the plans I have for you, plans for welfare and not evil, to give you a future and a hope." (Jeremiah 29:11)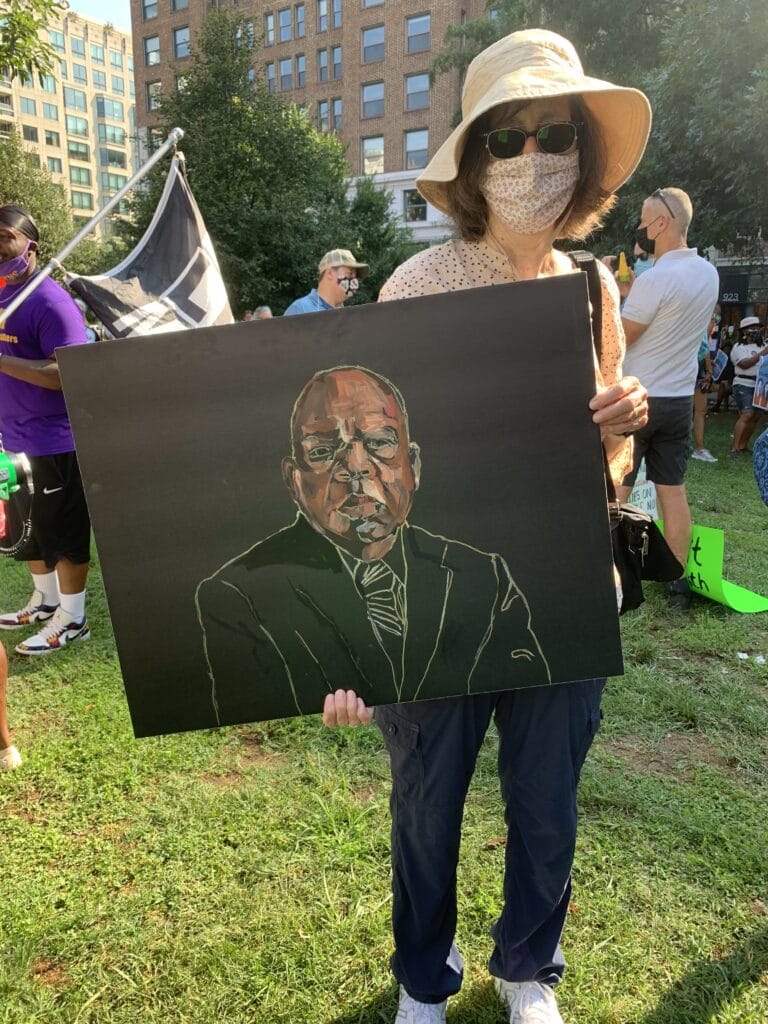 And, so the work continues, with even greater urgency. I recently attended an MLK, Jr. Day march for voting rights. Signs featuring the image of the late Rep. John Lewis quoted him saying, "Democracy is not a state. It is an act." So in the midst of our grief and disappointment, we know our actions are more important than ever. There is much we can do. Many state legislatures are just beginning their legislation sessions, so now is an ideal time to re-engage our state-based policy advocacy, identifying allies to introduce state legislation to expand voting access and repair the damage done by the wave of restrictive state voting bills passed in 2021.
As we enter the 2022 midterm election year, we can redouble our efforts to help people engage in nonpartisan election participation, registering voters, lifting up the issues, showing up and town hall meetings and candidate appearances, and unflagging efforts to empower voters and get them to the polls, even in the midst of setbacks. We can make voting rights a prominent election issue by engaging in social media messaging, writing letters to the editors and op-eds, engaging our neighbors and communities in education and conversation. We can recommit to the work of passing essential federal voting rights legislation, even as we acknowledge our deep disappointment and our weariness.
In a recent essay published in the New York Times, 2021 inaugural poet Amanda Gorman writes, "If nothing else, this must be known: Even as we've grieved, we've grown; even fatigued we've found that this hill we climb is one we must mount together. We are battered, but bolder; worn, but wiser. I'm not telling you to not be tired or afraid. If anything, the very fact that we're weary means we are, by definition, changed; we are brave enough to listen to, and learn from, our fear. This time will be different because this time we'll be different. We already are."
Sandy Sorensen is the Director of the UCC Washington D.C. Office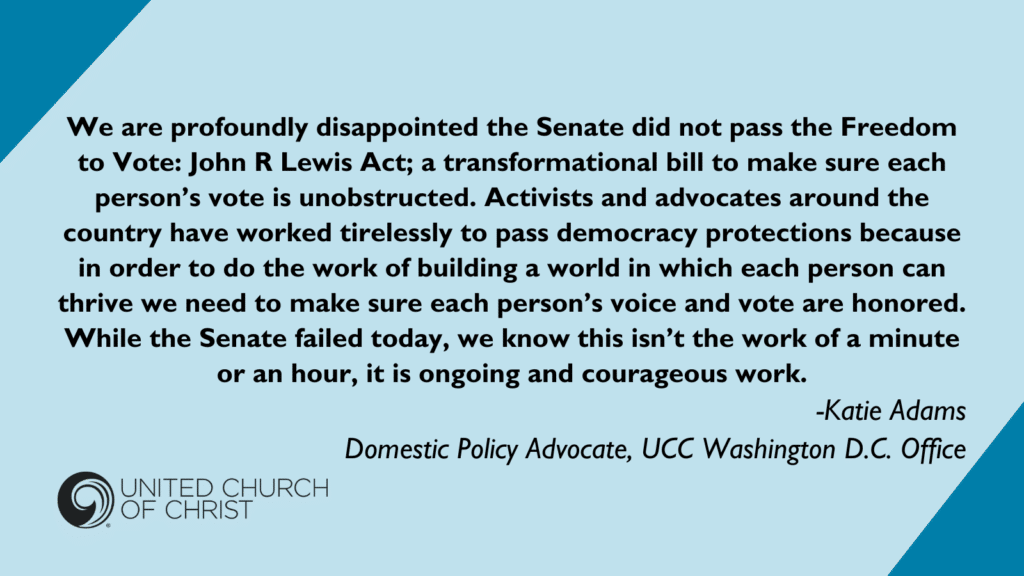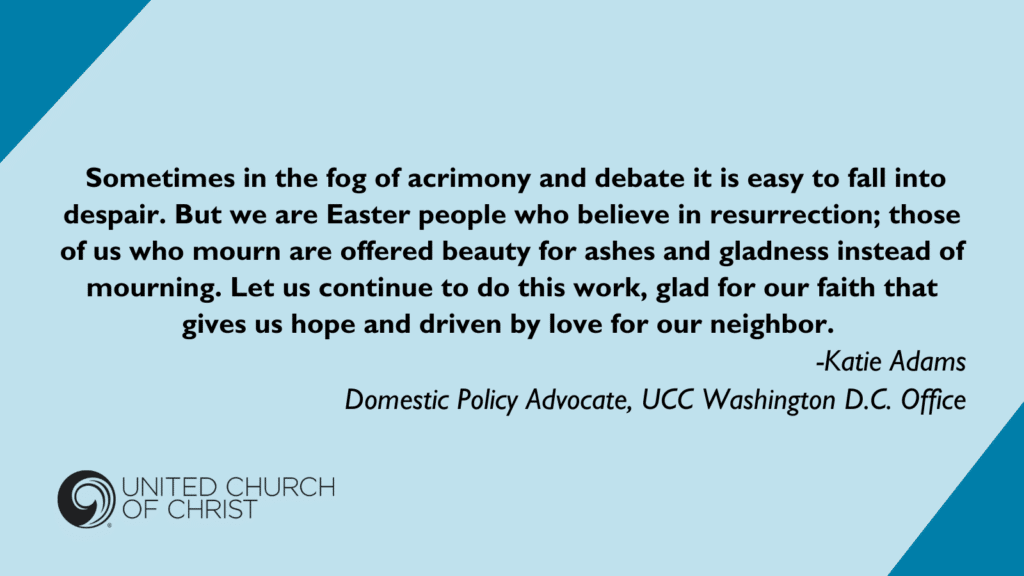 ---
Related News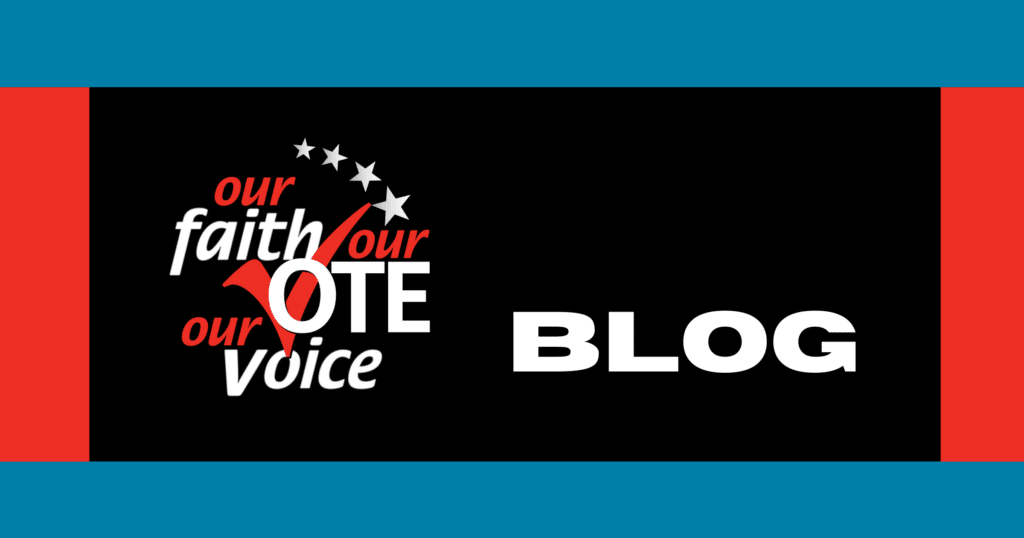 Now more than ever it is important that our UCC members cast their votes based on their values....
Read More