Groundbreaking first step toward fair housing for Immokalee farmworkers
A little more than four years after Hurricane Irma devastated much of what was already substandard housing in Immokalee, Fla., ground was broken on Wednesday, Nov. 10, on what will become a 128-apartment community for farmworkers and other low-income residents.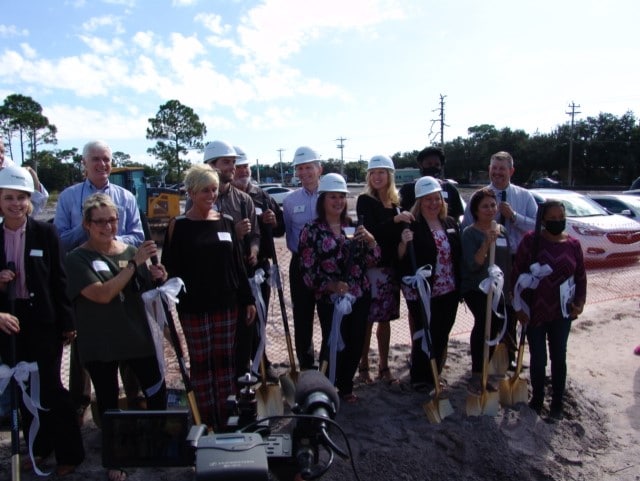 "Safe and sanitary housing is the first step toward better health, educational opportunity, stronger community, and yes, a stronger economy," the Rev. John Vertigan, Florida Conference Minister, said to the more than 100 people assembled. "Today's groundbreaking is a step forward in the long march toward justice for the farmworkers who put food on our tables every day. I am delighted that the United Church of Christ continues in our commitment toward building a just world for all."
The UCC helped the Immokalee Fair Housing Alliance (IFHA) buy the 10 acres of land on Lake Trafford Road in November 2019, with a $200,000 gift – $100,000 from the Florida Conference Board, $50,000 from Justice and Local Church Ministries, and $50,000 from 22 churches and 25 individuals in the Florida Conference.
This fall, the UCC's Global H.O.P.E. team added a $95,000 construction grant. And the Florida Conference, Vertigan announced, is gifting the project $6,000 at groundbreaking.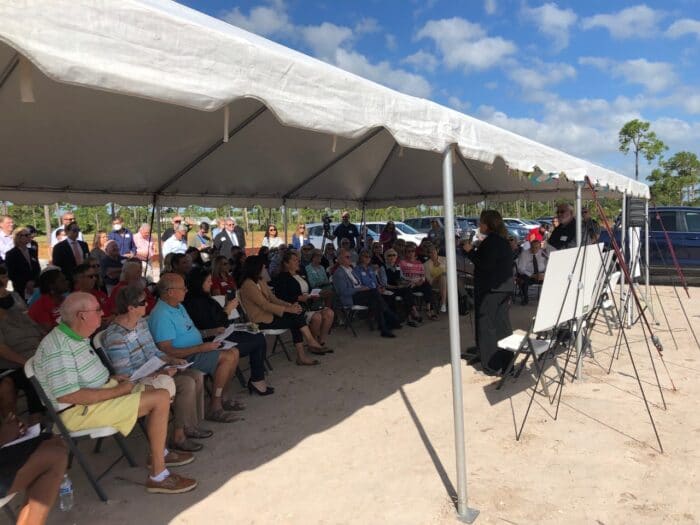 "This project expands the United Church of Christ's presence and involvement in Immokalee," said the Rev. Alan Coe, IFHA Board member, pastor of Mayflower Congregational UCC in Naples, Fla., and UCC Florida Conference Disaster Coordinator. He offered the invocation at Wednesday's event.
"The UCC has long supported the Coalition of Immokalee Workers and the Fair Food Program," Coe said. "CIW is part of this project and has representation on the board of IFHA. United Church Homes operates a low-income elderly apartment complex, Cypress Run in Immokalee."
Involved with the project since its inception, Coe said, "From the initial meetings held at the Coalition of Immokalee Workers sitting in rocking chairs in 2018 to three years later — breaking ground on this project is a huge accomplishment as a new nonprofit seeking funding for such a large project, and also during a time of a worldwide pandemic.
"There have been no major roadblocks in the way," he continued, "in part I believe because of the nature of the project, to bring safe, secure, affordable rental housing to farmworkers and others in the community."
Many of these families are currently paying as much as 60 percent or more of their combined income to live in dilapidated trailers, often sharing the space with other family, said Dr. Arol Buntzman, IFHA Chair.
Rent for the planned units will be less than 30 percent of family income, freeing up financial resources for medical care, clothing, food and other necessities.
Site and infrastructure work are expected to be completed by March 2022, with the first phase of the project scheduled to be completed in December 2022. When finished, it will include eight 16-unit apartment buildings, a community center, and athletic fields.
The IFHA is beginning a capital campaign to raise the necessary funds to complete the community. The project is being funded solely through donations from supporters. For more information, please email IFHAFL@comcast.net.
Read more about the project here.
---
Related News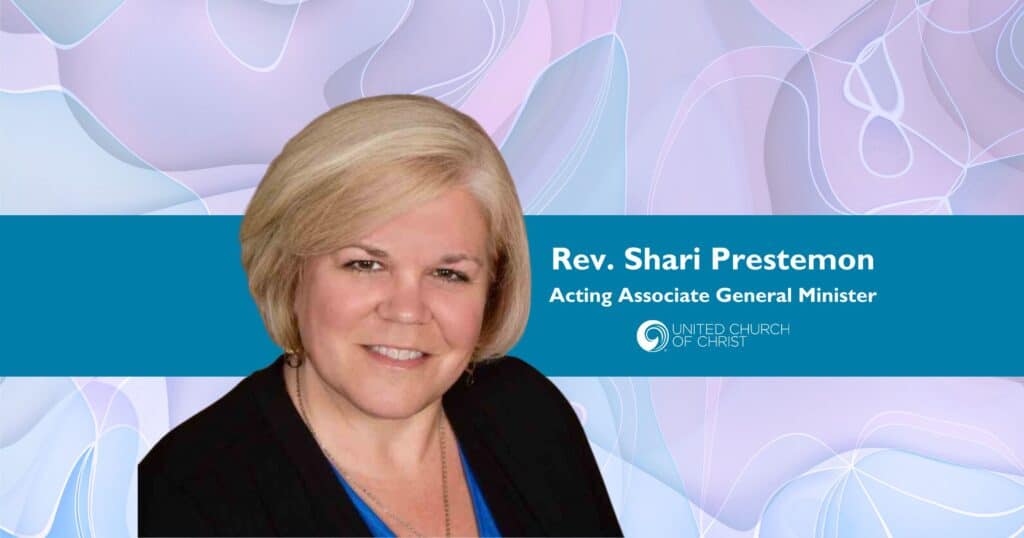 A new United Church of Christ national leader has been called. The UCC Board voted in a...
Read More