8,000 climate justice postcards delivered to EPA as 'tangible prayer for hope'
It began with an art contest and led to nearly 8,000 postcards delivered to Washington, D.C.
On Oct. 13, a delegation of UCC laity and clergy delivered three packed boxes of the postcards urging strong environmental protections to staff of the U.S. Environmental Protection Agency.
Among the delegation was Mallory Hope Luca, the 16-year-old winner of the Climate Hope Art Contest whose hand-drawn image of the earth featuring the word "love" appears on the front of the postcards. She was accompanied in D.C. by her mother, Andrea Luca.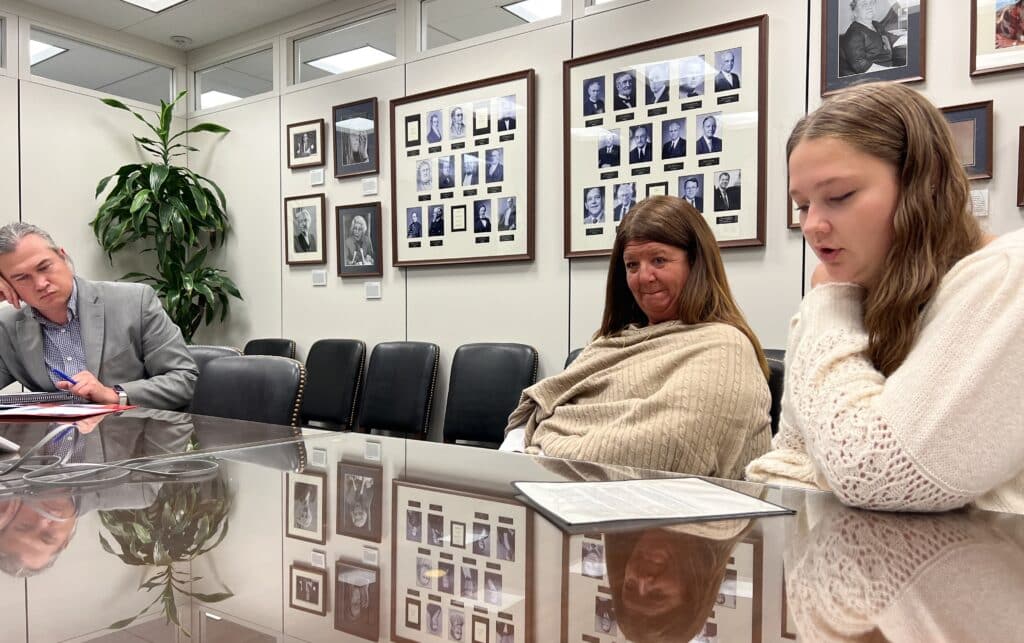 "I want to make sure future generations have a chance to make wonderful memories," Luca shared in her statement to EPA staff. "That is why I am here today as we seek the strongest environmental protections possible in addressing the climate crisis. I hope and pray we can do this, and God will continue to love and support us as we cherish and love OUR PLANET!"
Building a just world
The delegation included staff from the UCC Washington office, where congregations and advocates have been sending their postcards over the past several months.
"It has been so inspiring for us to see such robust engagement across the life of the church and think about each of these postcards not only as a call to action, but even more as a tangible prayer for hope, action and the future of our planet," said the Rev. Michael Neuroth, Washington office director. "As we delivered these postcards today in meetings with both Congressional offices and EPA staff, we took these nearly 8,000 voices with us, calling on the EPA for stronger regulations and on Congress to support environmental justice policies and a just Farm Bill, values that reflect our call as the UCC to build a 'Just World for All.'"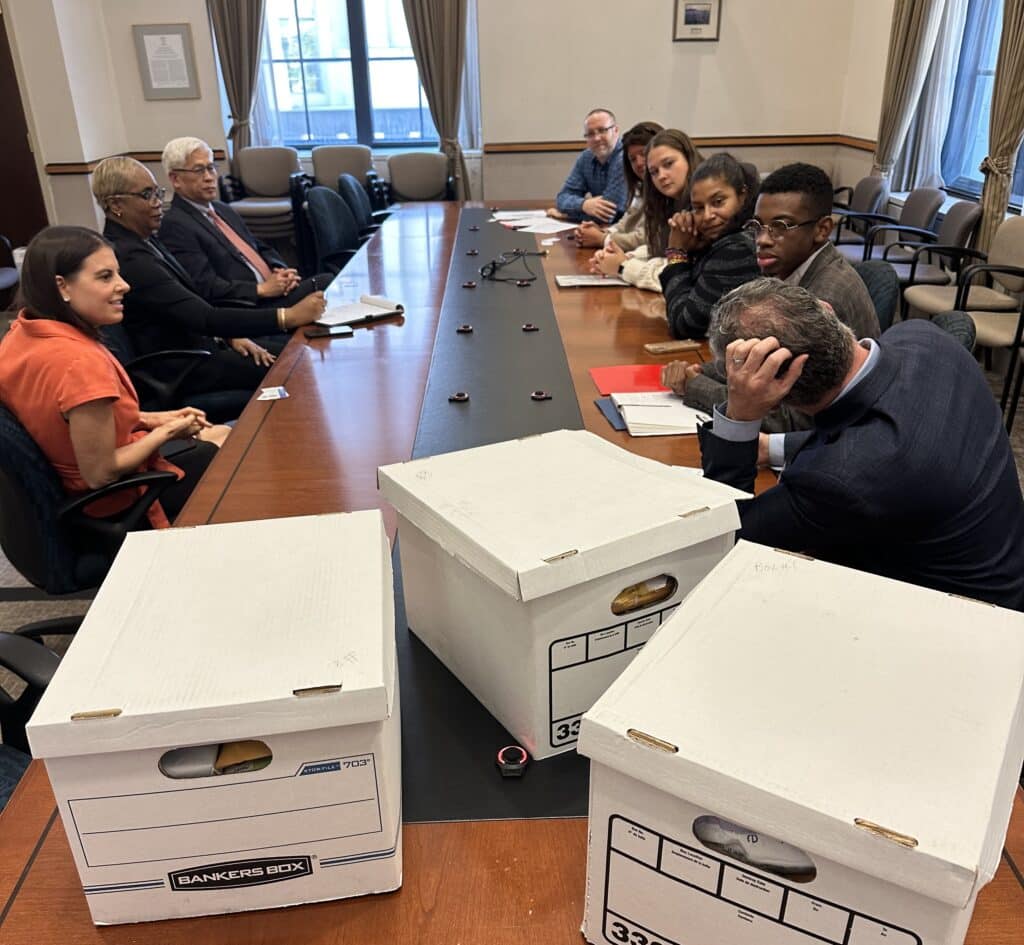 The group additionally visited Ohio Senator Sherrod Brown's office to discuss the environmental justice commitment of the UCC, the UCC's historic witness and future hopes for passage of an equitable Farm Bill. Several from the group also visited Ohio Rep. Max Miller's office.
'Catalysts of change'
At the EPA offices, they met with staff from the Office of Public Engagement and Environmental Education – Carissa Cyran, public engagement specialist, and Kim R. Noble, senior advisor for environmental education – and Charles Lee, senior policy advisor for environmental justice in the Office of Environmental Justice and External Civil Rights.
The EPA representatives gladly accepted the postcards and expressed they were impressed by the amount.
The Rev. Brooks Berndt, UCC minister for environmental justice, and Marissa Clark, environmental justice fellow, traveled to D.C. as part of the Climate Hope delegation.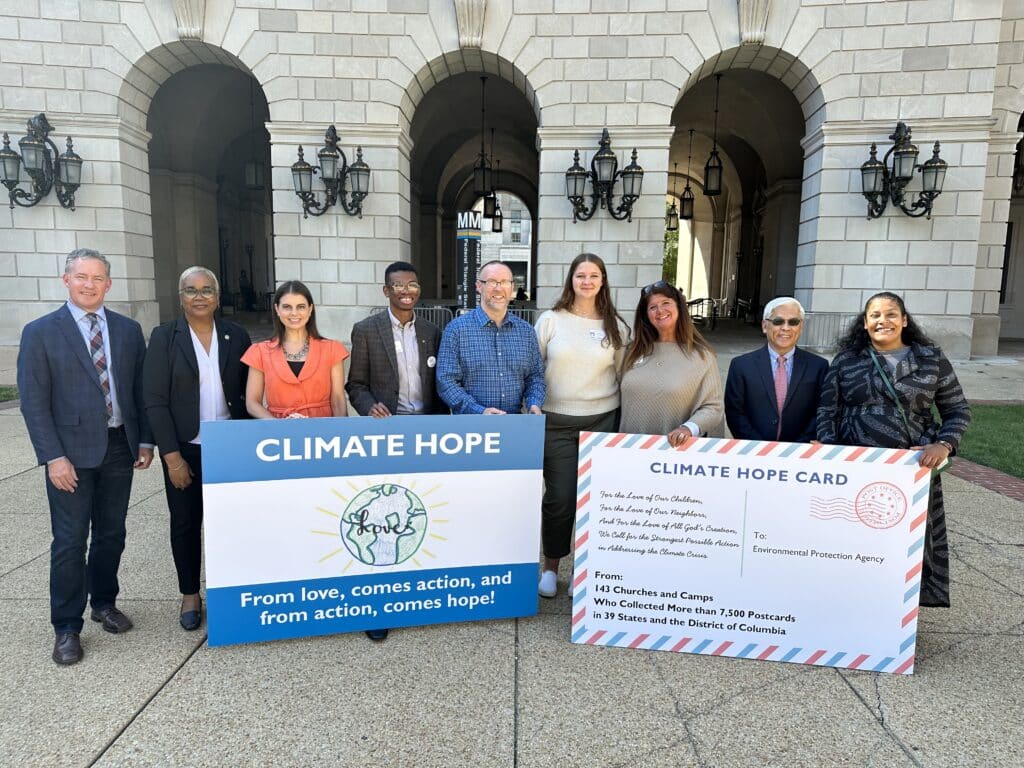 "When people of faith come together, we have an incredible power to be catalysts of change. I witnessed that today at the EPA," said Berndt. "We are a moral force in addressing societal inequities. We are a moral force in advancing the wellbeing and future of our children. And we are a moral force in caring for the natural world around us. In all these ways, we live out our love of neighbor and our love of God's creation."
The group represented the thousands of voices on the postcards urging leaders to establish the strongest possible environmental protections in addressing the climate crisis and the impacts of pollution on public health.
"Seeing the level of involvement from all of the churches who participated in the Climate Hope campaign was very moving," Clark said. "So many churches across the country were invested in having their voices heard."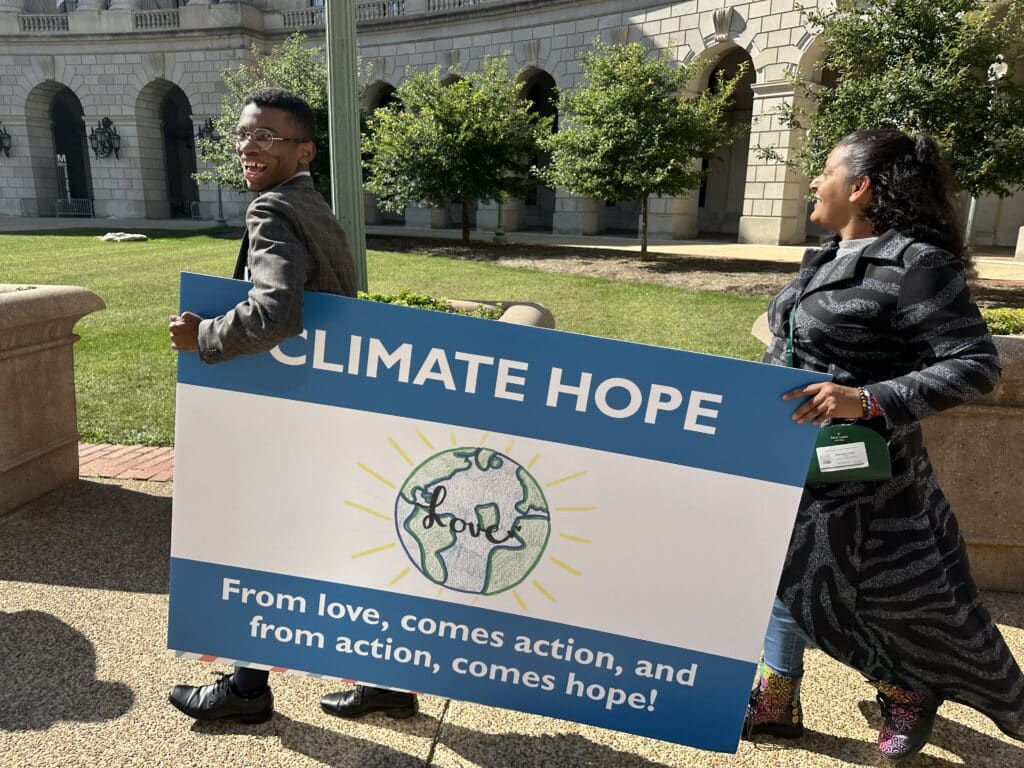 Generating hope
This investment is one that Berndt finds important as people of faith.
"We have a unique role and ability to confront the climate crisis with a fierce dedication to justice," he said. "When we turn our love into collective action, we generate hope—for ourselves and for others."
A list of the 143 churches, conferences and camps from across the country who helped with delivery and collection of the cards can be found here.
Jessica Quinn, Washington office online communications specialist, contributed to this story.
---
Content on ucc.org is copyrighted by the National Setting of the United Church of Christ and may be only shared according to the guidelines outlined here.
---
Related News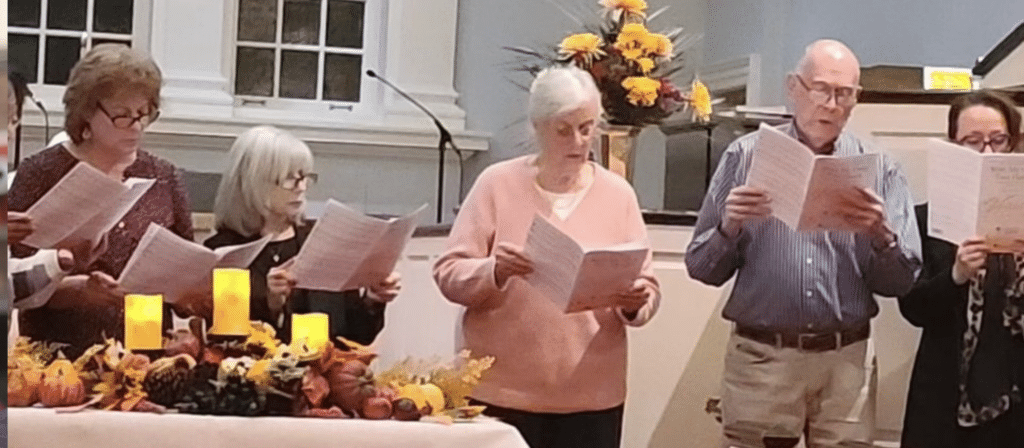 Many United Church of Christ congregations across the country participated in interfaith...
Read More