Youth Meets with EPA Staff to Deliver Thousands of Postcards
On October 13th, a delegation of UCC laity and clergy delivered nearly than 8,000 petition postcards to the staff of the Environmental Protection Agency. Among the delegation was Mallory Hope Luca, the 16-year-old winner of the Climate Hope Art Contest whose art appears on the front of the postcards. The delegation urged establishing the strongest possible environmental protections in addressing the climate crisis and the impacts of pollution on public health. In addressing the EPA staff, Luca shared the following statement:
I am Mallory Luca. Along with my church youth group, I participated in a wonderful Climate Hope Art Contest conducted by the United Church of Christ this past year. The image I drew is what is now on the postcards we are delivering after collecting them in churches, camps, and farmers markets around the country. The drawing can now be seen in places throughout the United Church of Christ from social media posts to mugs that members can buy. This has been a blessing to see happen. Thanks for the opportunity to visit with you today as we deliver the cards. I appreciate the work each of you does in protecting the environment.
As a young person, I want to take this moment to share with you my concerns about the future. I have always thought about what the world will look like in the future. I have wondered what it will be like for my kids and possibly their kids. I want future generations to have a chance to make good memories like the ones we have had on this Earth. Memories of going to the beach, swimming in the ocean or the lake, and hiking in parks. Can you imagine your own memories like this?
There is a growing concern for what the world is going to look like with climate change, pollution, deforestation, and ozone depletion. We can slow down the harm done and work to repair our world as we share this great love we have for our planet. We can do this in countless ways. We can be advocates with our government like I am doing today. We can also recycle, plant trees, use less gas, and make a conscious effort every day to make better choices.
I want to make sure future generations have a chance to make wonderful memories. That is why I am here today as we seek the strongest environmental protections possible in addressing the climate crisis. I hope and pray we can do this, and God will continue to love and support us as we cherish and love OUR PLANET!
Mallory Hope Luca, Middleburg Heights United Church of Christ, Middleburg Heights, Ohio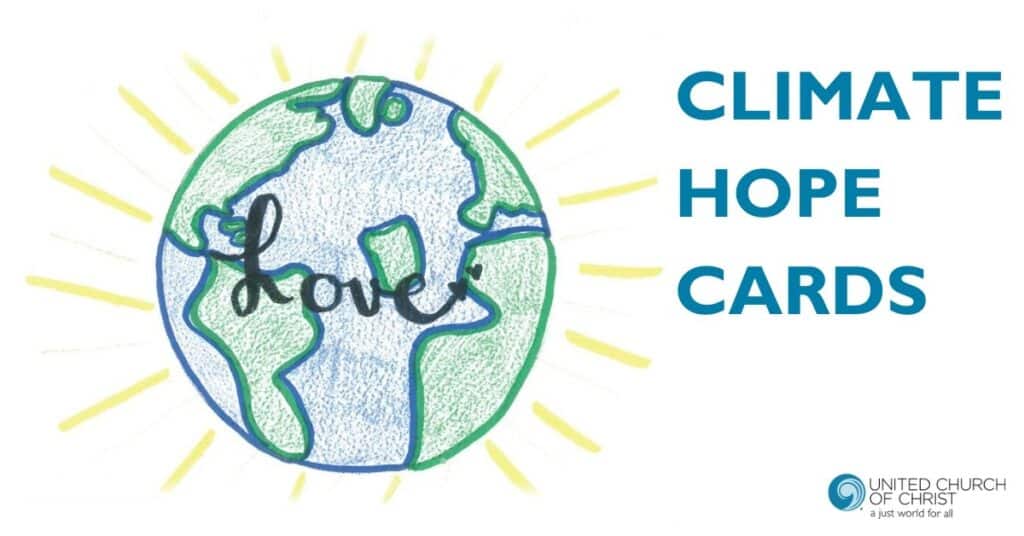 ---
Related News
The good soil in Jesus's parable of the sower is someone with a soft heart that remains in...
Read More