YASC Interns making their mark in Connecticut
Three young women spending a year in service, hosted by a Connecticut congregation, are already injecting new ideas, life and love into the church and its community.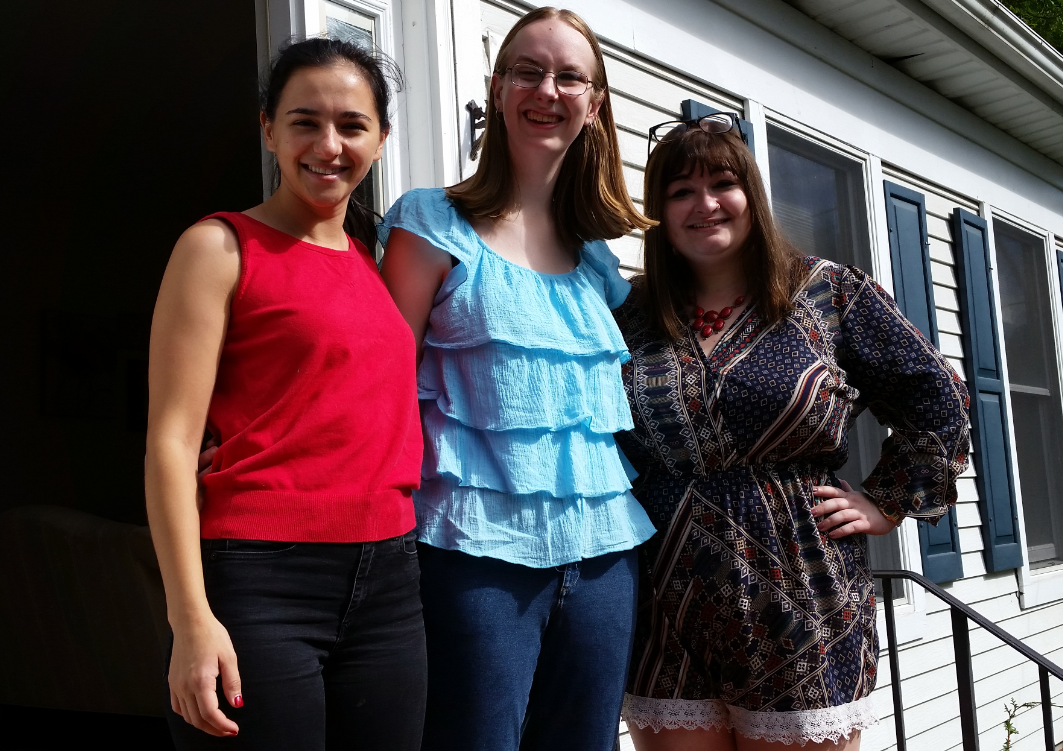 The people of First Church of Christ, Simsbury, in its first year of the United Church of Christ's Young Adult Service Communities (YASC) program, are inspired by the positive presence of the trio living in a house on church property and the work they are doing — with local non-profits, in the congregation and with the Connecticut Conference of the UCC.
"Our three interns have had such an incredible impact on life at First Church in Simsbury," said Jennifer Sanborn, the congregation's YASC coordinator. "They sang [in worship] on Sunday, as they often do, and I could barely make it to fellowship hall due to the number of people who stopped me to comment on the power of their presence in this place."
Anastasia Damyan grew up in Minnesota with an interest in music and youth ministry; Bekah Anderson, a preacher's kid from Portland, Conn., is a Hampshire College graduate where she studied religion and writing; Sarah Quinn Donnelly is from Brookfield, Conn., and is a former summer staff member at the Connecticut Conference's Silver Lake Conference Center. The three women are living and learning together on church grounds, and share a common commitment to mission and justice work, congregational service, and spiritual growth.
To read the rest of the article please click here. 
---
Related News
Emma Brewer-Wallin Meet the Rev. Emma Brewer-Wallin, 25, Minister for the Environment and...
Read More