Serving in Partners in Service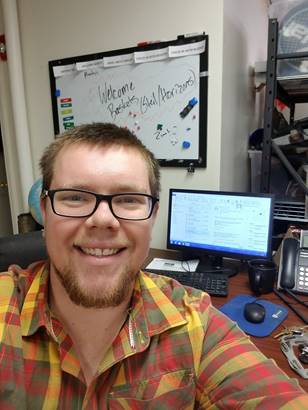 Stewart Barker, who served in Swaziland and now is completing a Partners in Service placement in Kentucky
As part of the Global Mission Intern program, I was offered a domestic service placement on my return to the U.S. I am currently serving in Louisville, Kentucky with USPIRITUS, an organization that restores hope, instills confidence, furthers education, and encourages spirituality and faith through a comprehensive continuum of care for vulnerable youth and families. USPIRITUS has 160 children who live in assigned cottages. They provide many services and resources for the children residing there. I have been helping organize the donations that have been given to USPIRITUS. I have also been working with a high school volunteer group who help me carry out various projects.
I am very thankful for this placement because it encourages me to lead, but allows me to also step back so that I can be led. In Swaziland, I learned a lot about patience and doing what is needed for the bigger picture. Here also, I have been able to learn and focus on qualities I can work on to ultimately be the best I can be. Both of my assignments have opened my eyes to service in the world. Thank you Global Ministries and Partners in Service for allowing me to serve in these ministries and showing me that God is still speaking.
---
Related News
Emma Brewer-Wallin Meet the Rev. Emma Brewer-Wallin, 25, Minister for the Environment and...
Read More