Meet Rev. Emma Brewer-Wallin, Volunteer Leader of the Month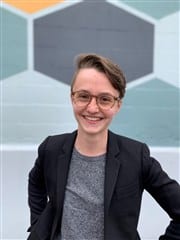 Meet the Rev. Emma Brewer-Wallin, 25, Minister for the Environment and Economic Justice in the United Church of Christ's Southern New England Conference since it was formed a year ago.
The newly configured conference comprises the formerly separate Connecticut, Massachusetts and Rhode Island conferences.
Brewer-Wallin's program is one of nine UCC Young Adult Leadership programs that won a "booster grant" from UCC Volunteer Ministries to help them restart following the COVID-19 shutdown.
In her case, the grant is funding an intern to help deliver retreats at the conference's three outdoor ministries sites for middle and high school students on faith, creation and environmental justice, "supporting our young people as they grapple with the climate crisis."
Pre-COVID, "Silver Lake Camp and Retreat Center in Sharon, Conn., had an environmental program," Brewer-Wallin said. "When I joined the conference staff, I was curious what happened to that.
"I also wondered how we could bridge the three camps. Then the Global H.O.P.E. grant came through!"
UCC Volunteer Ministries is part of the Global H.O.P.E. team in UCC Wider Church Ministries. In addition to the booster grants, it brings grant "fellows" together monthly in a "Leadership Circle."
At the first Leadership Circle meeting, fellow Eliza Penick of Seattle, Wash., described the Justice Leadership Program of the Pacific Northwest Conference.
That program received a UCC Volunteer Ministries booster grant to help solidify its move from in-person pre-COVID to online now.
The Justice Leadership Program helps participants answer the question, "I want to do justice, but how do I get started?"
It supports participants in that quest for six months with monthly skill-building workshops, community justice work within an established organization, service in their home congregation, and spiritual reflection and support within a peer group.
"As I listened to Eliza's presentation," Brewer-Wallin said, "I said to myself, 'the Southern New England Conference has capacity for that.'"
Soon Penick and Brewer-Wallin formalized a collaboration that is increasing the Justice Leadership Program's capacity. They currently are recruiting participants for their fall 2022 cohort.
"I hadn't dreamed of an actual conference partnership, so was very thrilled when it came about," Penick said.
"It's an achievement above the actual goal of the program," said the Rev. Elena Larssen, UCC Minister for Volunteer Engagement. "You can't predict what happens when you put creative people together. New ministries get formed."
While anchored in two conferences and targeted to young adults, anyone of any age and from anywhere in the United States can participate.
"Emma and the Southern New England Conference came in at an ideal time, as we are still experimenting with the program structure that works best for participants," Penick said.
This fall the Pacific Northwest Conference Justice Leadership Program will run concurrently with the Southern New England Conference cohort and an open cohort. The groups will attend workshops together to maximize the time of presenters and then participate in separate discussions and spiritual sojourning sessions.
Participation in the Justice Leadership Program is by application. Both programs are accepting applicants until the last week of September and the program will begin in mid-October 2022 and run to May 2023.
To apply, contact info@justiceleadership.com.
---
Related News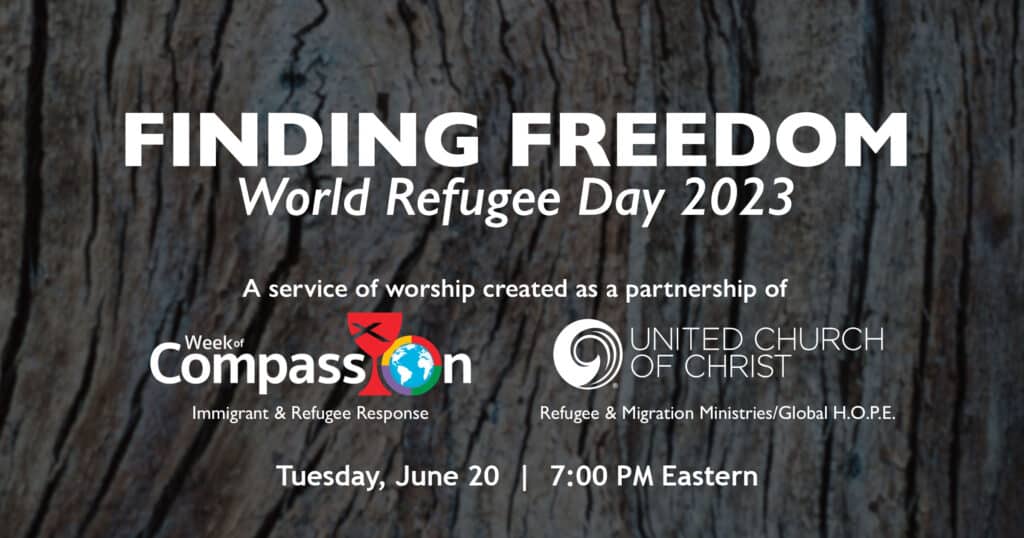 As Christians, we seek to live out God's call to welcome refugees and asylum seekers. With...
Read More