Weekly 'Thursdays for the Soul' on hiatus until after Easter
The United Church of Christ's popular webinar series, "Thursdays for the Soul," is taking a break.
The weekly online gatherings — available live via Zoom or post-recording as videos on the UCC's YouTube channel — will return April 13, according to Associate General Minister, the Rev. Traci Blackmon.
"This year has begun as a year of change for many of us," she said. "Due to some staff transitions and ministry shifts, 'Thursdays for the Soul' will be on hiatus effective immediately and extending through the Lenten season."
Blackmon added that other UCC webinar programs — Wednesdays for the World, Creation Justice and OWL Taking Flight — will continue as scheduled.
Meanwhile, the special series on the UCC's Just World Covenants will be postponed. The next scheduled webinar in the Thursday series, "Refugee Sponsorship, Asylum Accompaniment, and Sanctuary Church: How Can My Church Practice Responsible Hosting?" will proceed as planned on May 18. Registration is available on the "Thursdays for the Soul" page.
Past recordings
This is not the first time "Thursdays for the Soul" has paused producing new content. In 2021, the series took a summer break. Then, in November of that year, webinar "reruns" were aired.
The series began in 2020 as a response to the COVID-19 shutdown, with a Maundy Thursday service. The virtual Lenten gathering was intended as a way to reach and renew the UCC faithful as they watched from their homes. Since then, well over 100 "Thursday for the Soul" webinars have been created and recorded for future use.
Past "Thursdays for the Soul" recordings — as well as the 2020-21 "Tuesdays for Nurture" companion series — can be found in the UCC's webinar library and in the "Worship and Care for the Entire Church Webinars" YouTube playlist.
---
Content on ucc.org is copyrighted by the National Setting of the United Church of Christ and may be only shared according to the guidelines outlined here.
---
Related News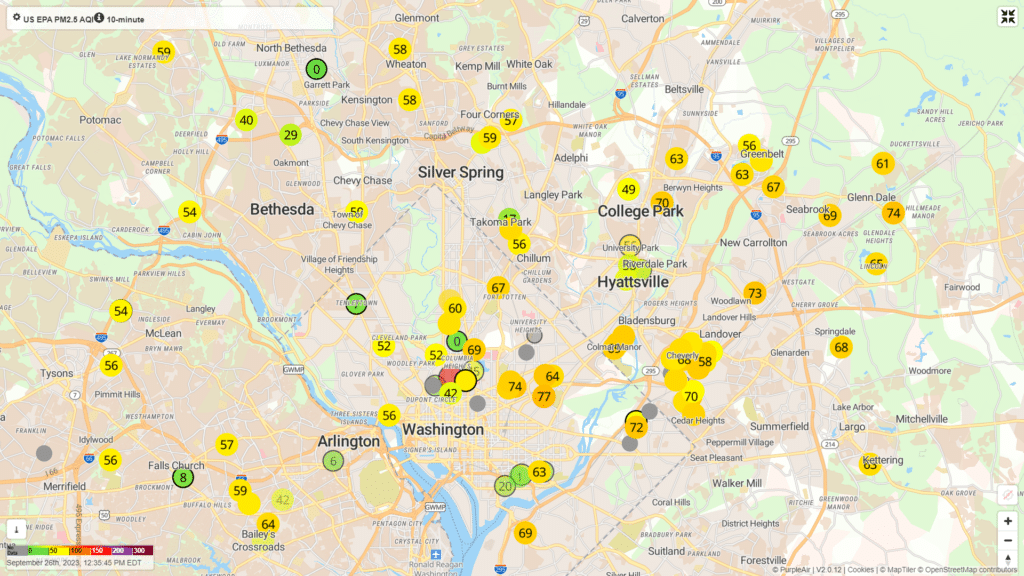 This summer, the United States experienced some of the worst days for wildfire pollution in...
Read More