Pausing for the summer, web series will return this fall
The events of 2020 called for new ways of doing things. In the United Church of Christ, twice-weekly webinars were one of them.
Now, after more than a year, 127 episodes and thousands of views, "Tuesdays for Nurture" and "Thursdays for the Soul" are taking a summer break. They'll be back this fall, starting with a Sept. 9 worship service led by the UCC's national officers.
Already, the producers of the series are eager to hear what people want to see in the coming year. A special July 6 webinar will be the first step in collecting those comments.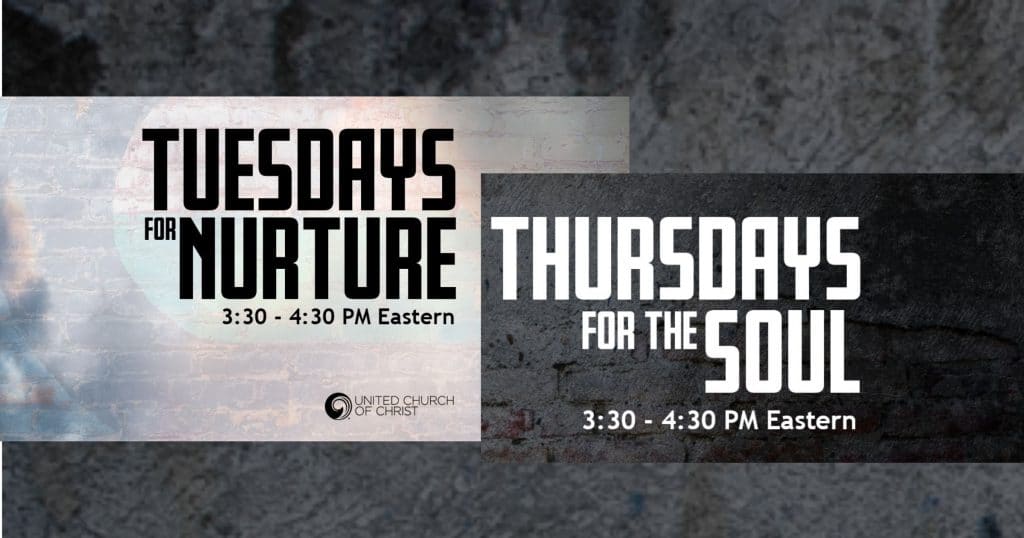 Pandemic pivot
Born as a response to the COVID-19 pandemic, the webinars quickly became a way for the church to stay connected, what with travel and in-person meetings canceled. And through a summer of racial-justice uprisings and a chaotic election and aftermath, they kept the church talking.
From April 9, 2020, to July 1, 2021, UCC hosts interviewed guests from all walks of church and society. They led worship services, too.
Registered participants could join in, live, on the webinar platform Zoom and use its "Q&A" feature to ask questions. The Zoom chat bar regularly filled up with check-ins, greetings, comments and "amens" from across North America and beyond. The webinars also appeared live on the UCC YouTube channel and can still be viewed there, on demand.
Their aim was to deliver conversations and information that local church people would find helpful, said the Rev. Chris Davies. As leader of the UCC's Faith Education, Innovation and Formation Team, she and Program Assistant Jennifer White took on the new project — at the request of Associate General Minister Traci Blackmon — almost as soon as the pandemic hit. White's very staff role even changed as demand for the programs grew. Her title is now "project coordinator for digital events."
Powerhouse guests
Already by the end of 2020, the accomplishments were significant, Davies and White noted in a report for a coming edition of the UCC Statistical Profile.
"We've spoken with guest powerhouses like Sen. Elizabeth Warren, the illustrious Mama Ruby Sales, Sister Simone Campbell and Stacey Abrams," they wrote. "We heard preaching from the Rev. Dr. Otis Moss III [and] teaching from Rev. Dr. Starsky Wilson." They also noted the key roles often played in the webinars by the national officers: General Minister and President John Dorhauer and Associate General Ministers Blackmon and Karen Georgia Thompson.
To date, the videos have drawn 14,409 views on YouTube, White said, and "we have about 17,500 folks on our Zoom registrant list — grown from zero."
Ideas for next season welcome
Now it's time for people to comment on content, format and "what the series will be," Davies said. "We will do an assessment over the summer of what will come next season," she said, toward making the webinars "a direct response to what our constituents need."
To make their voices heard, people can:
"We're so grateful for the listening and engagement of so many," Davies said, "and especially grateful for the panelists who have offered their wisdom, expertise, prayer and connection all throughout."
---
Related News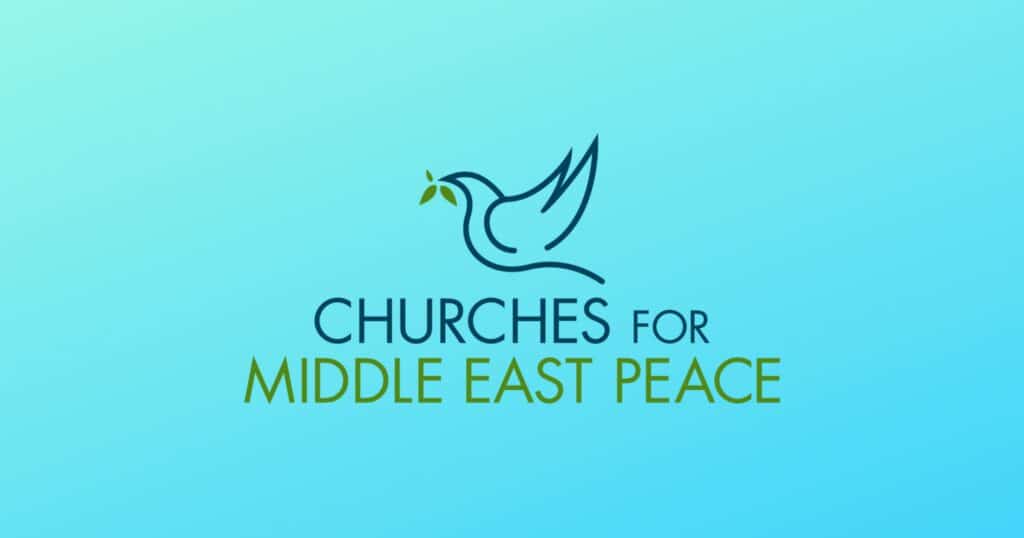 The following statement was issued Dec. 2 by Churches for Middle East Peace (CMEP), of which...
Read More