In simple, digital Maundy Thursday service, young faces, voices mark Jesus' last days
Simple and powerful, a national United Church of Christ Maundy Thursday service online April 9 featured the faces and voices of young ministers, each somewhere near the age Jesus of Nazareth would have been at the end of his life.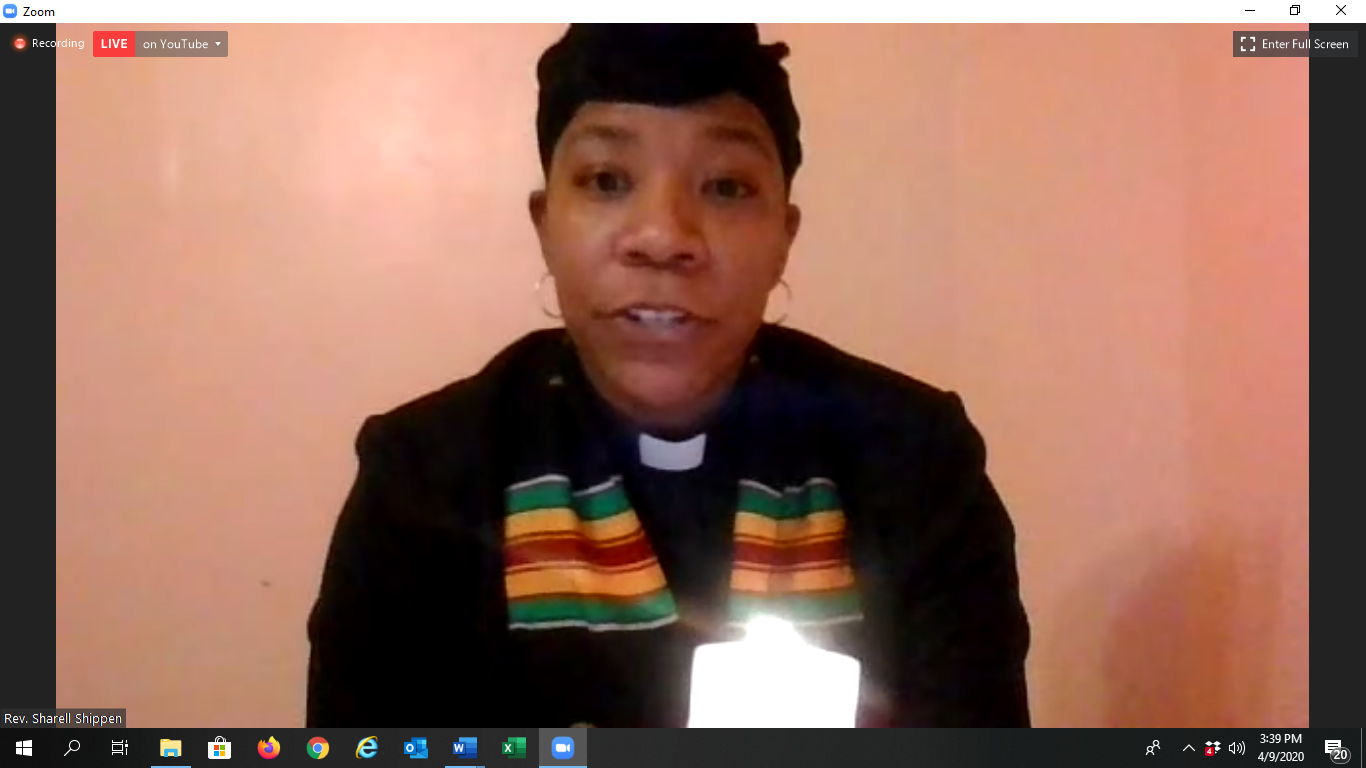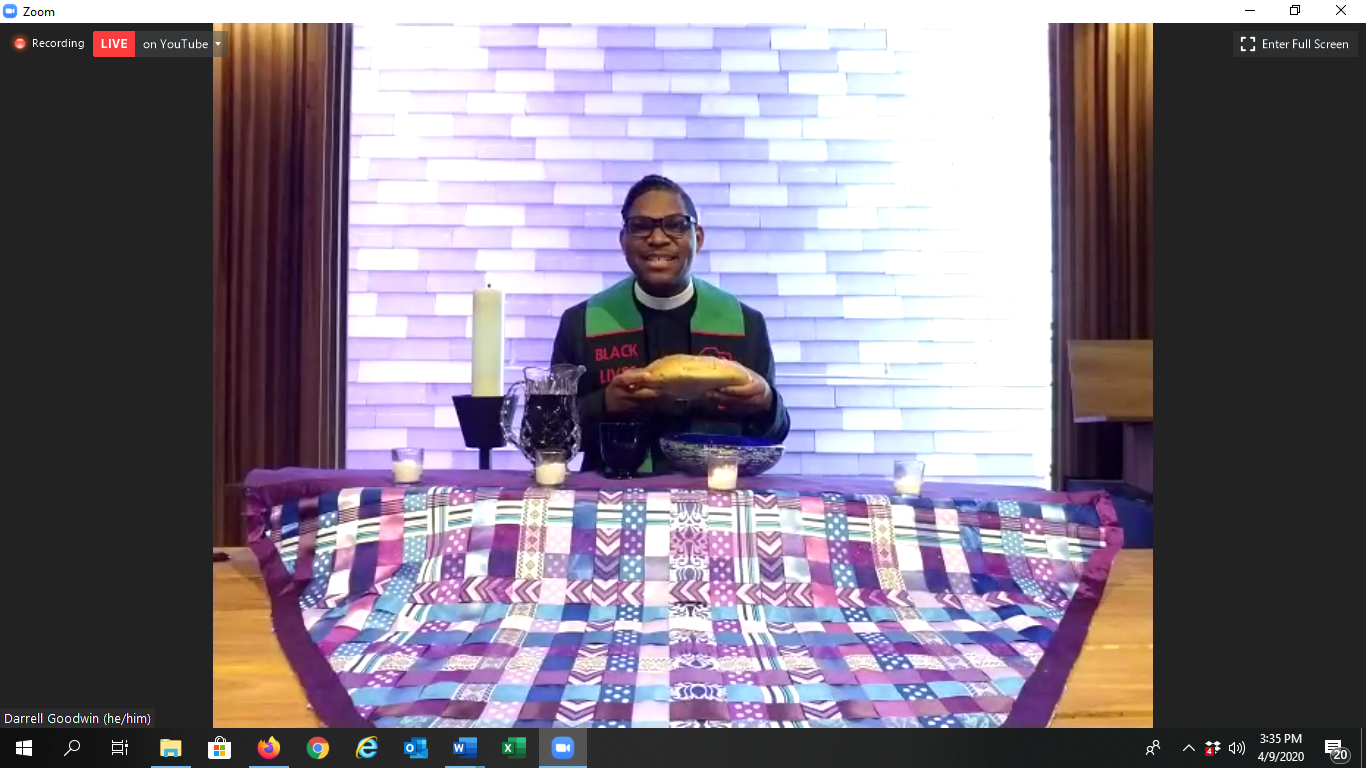 In just 20 minutes, using excerpts from the Gospel of Matthew, the faces of each of the 12 leaders appeared in turn over the webinar platform Zoom as they traced Jesus' journey from his Last Supper with his disciples to his execution on the cross and his burial.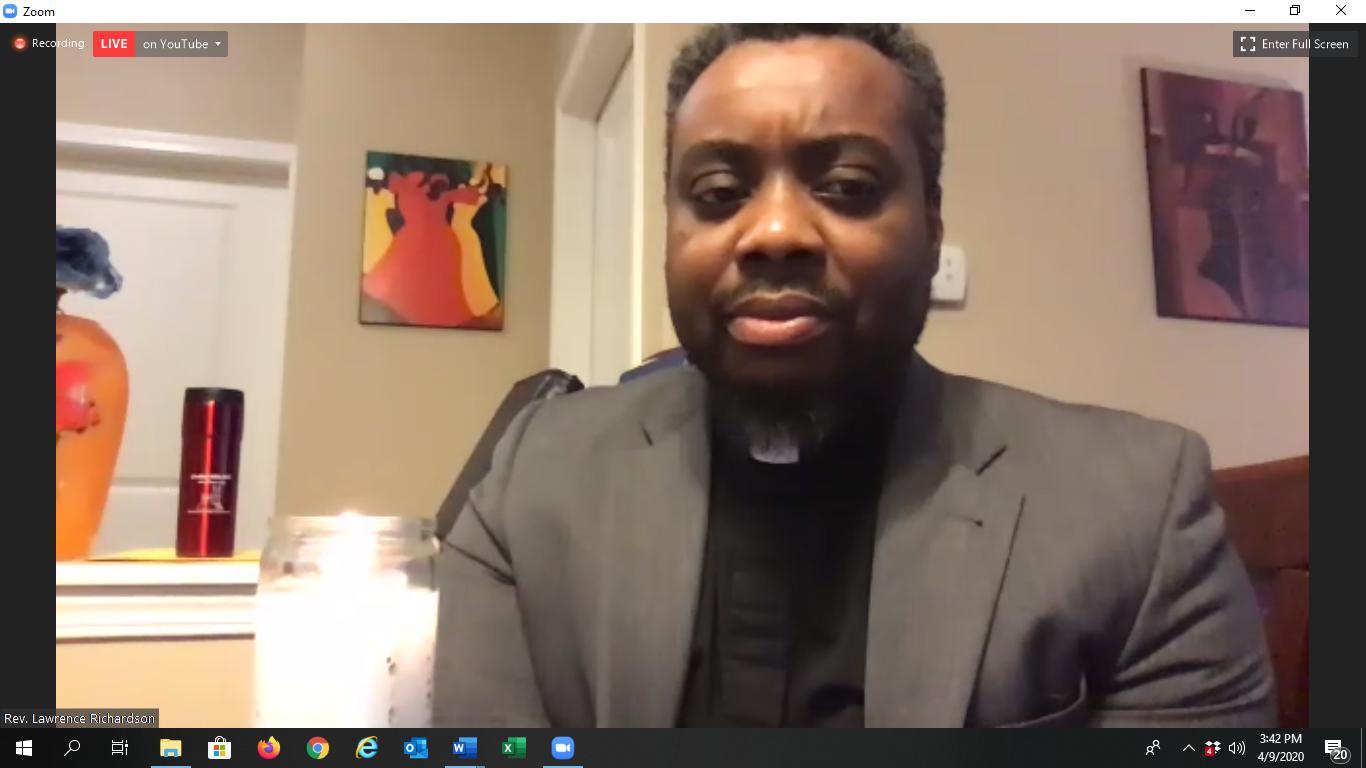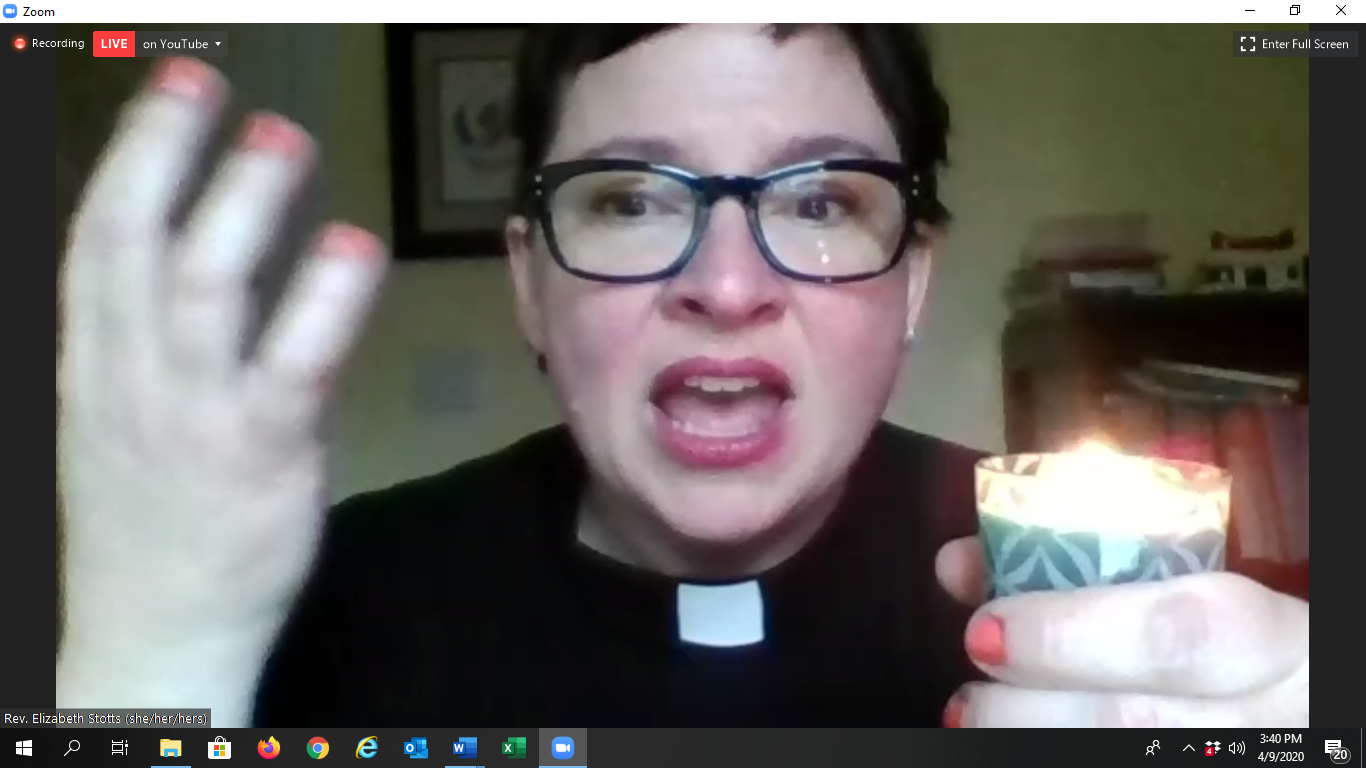 They led the ritual of Communion, inviting more than 500 participants who had logged in via Zoom – or who were following live on YouTube – to use whatever food or drink they had at hand at home. And then they read – in crisp, contemporary English translations – the stories of how each disciple betrayed or deserted Jesus at the end of his life. Each extinguished a candle after reading one of the scripture passages.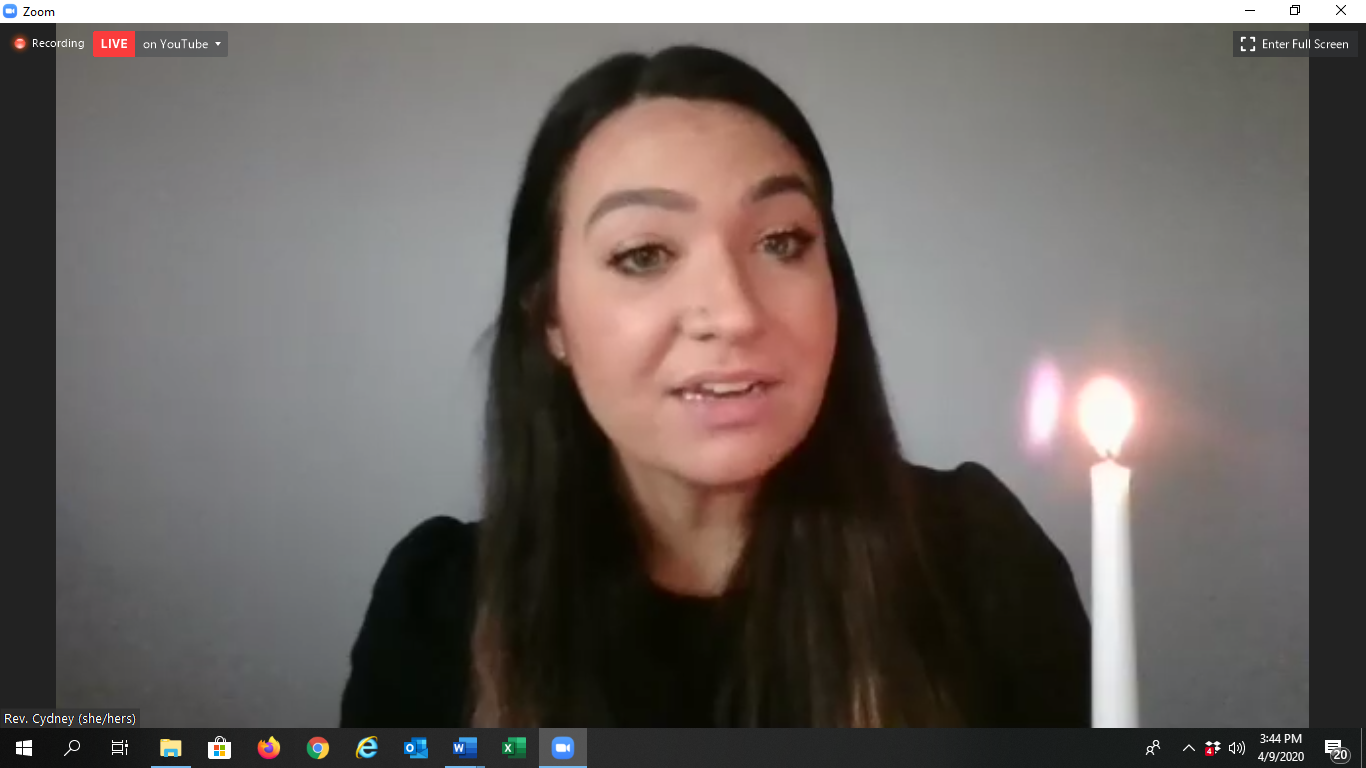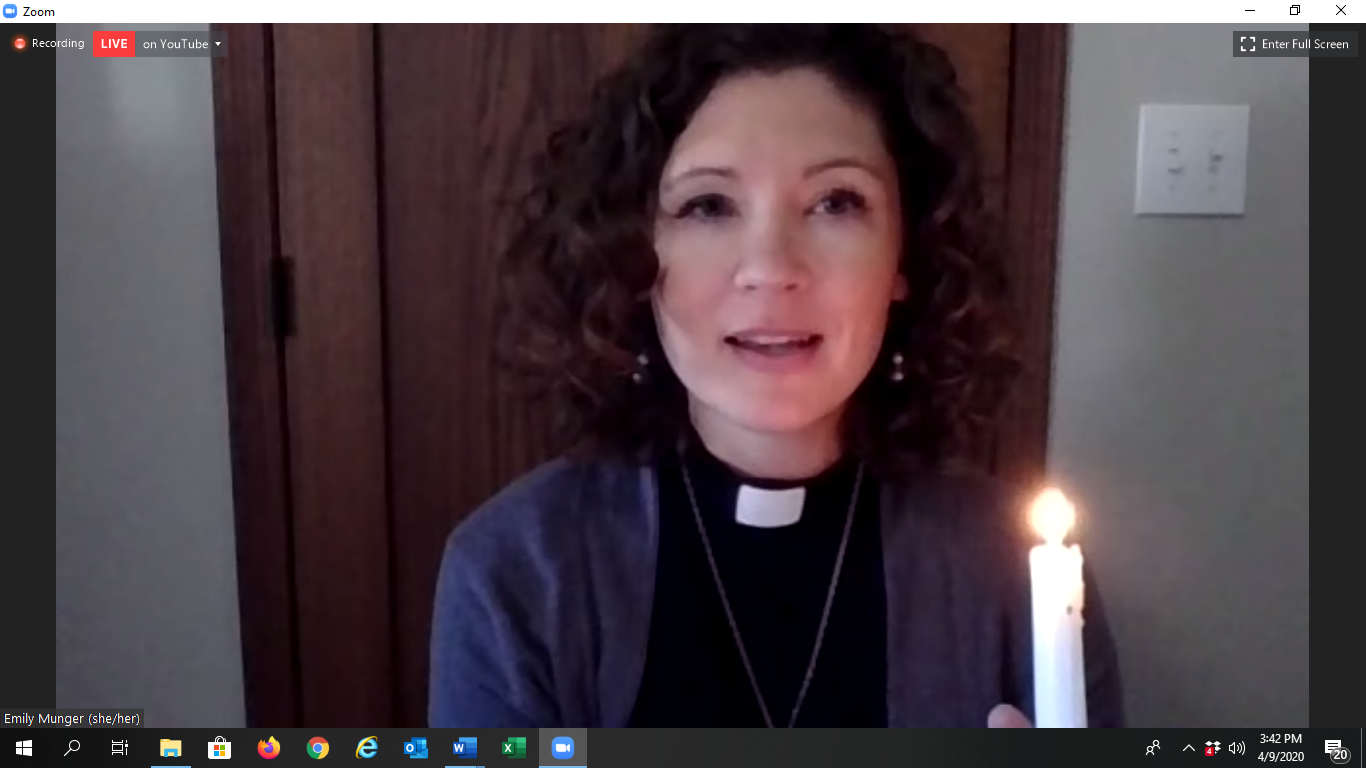 The "chat" feature was silent throughout. But when the service ended, comments poured in for more than 10 minutes: "Many Blessings. Thank you for this ministry." … "Thank you for sharing this time remembering the sacrifice Jesus made for us and the love he shared." … "Thanks so much. I really needed this." … "Thank you for a special virtual service!" … "This service filled me to the brim with love." … "Thank you all. You make me proud to be a member of the UCC. Blessings."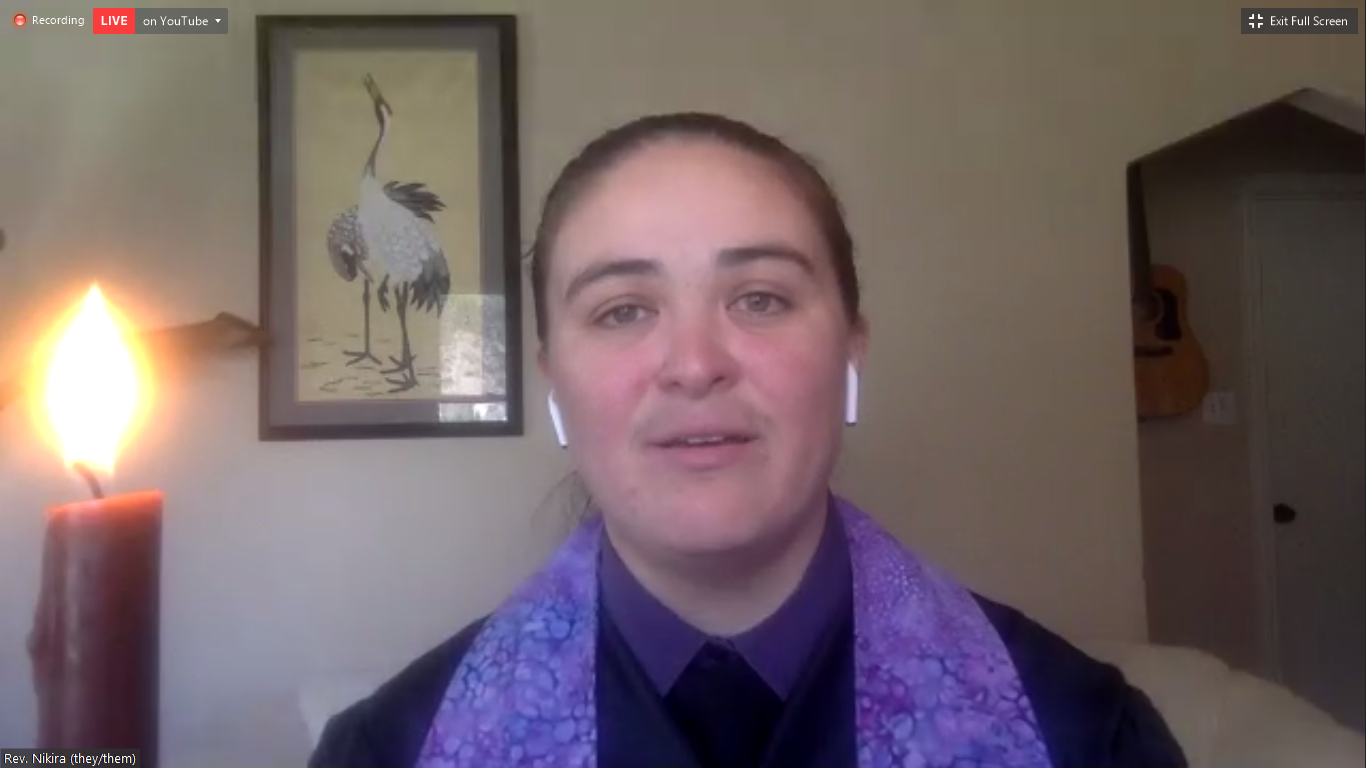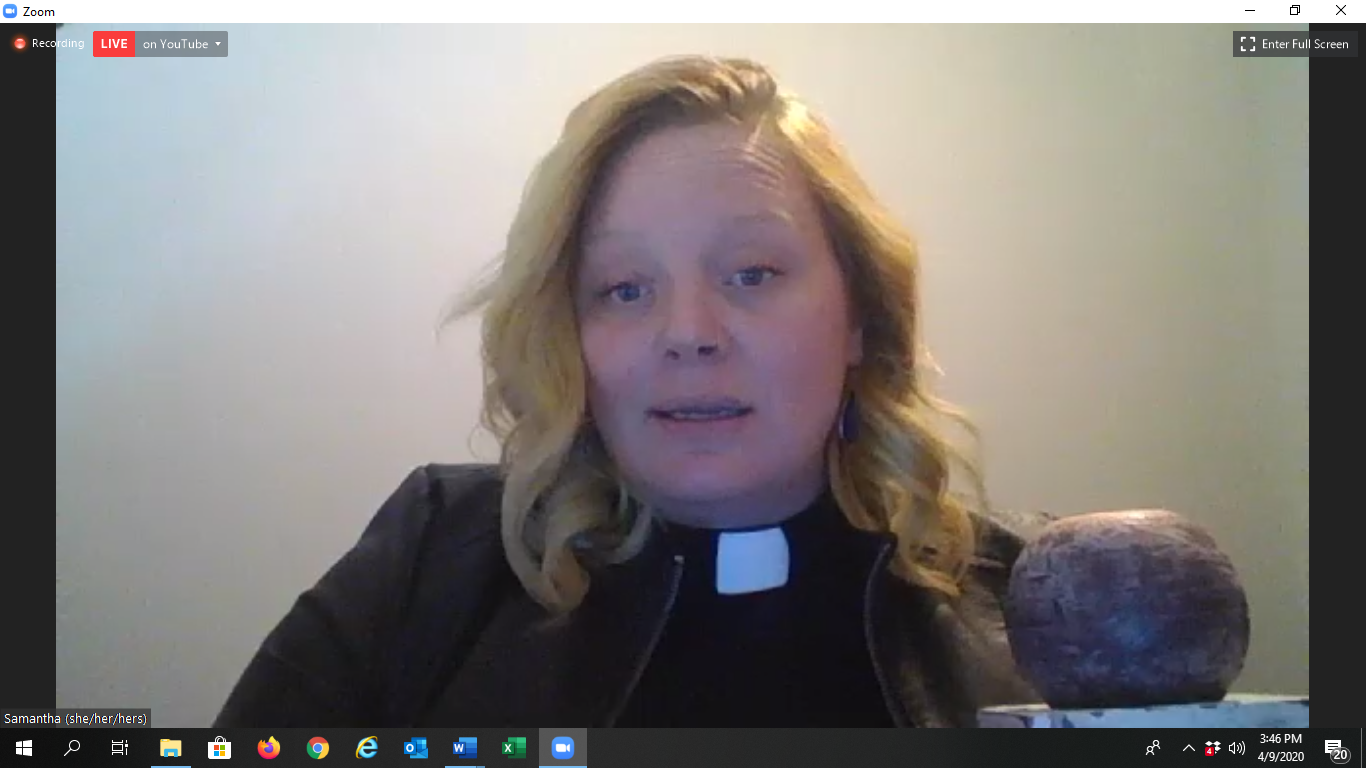 The service was the first of what will now be a weekly "Thursdays for the Soul" offering at 3:30 p.m. ET, said the Rev. Chris Davies, leader of the UCC Faith, Innovation and Formation team of Justice and Local Church Ministries. She will host each of the weekly Zoom conferences as "a predictable time of gathering for something to feed your spirit." Weekly topics will be announced via the UCC Facebook page. (Faith INFO had originally announced twice-weekly gatherings on Tuesdays and Thursdays, but are planning out Thursdays for now.)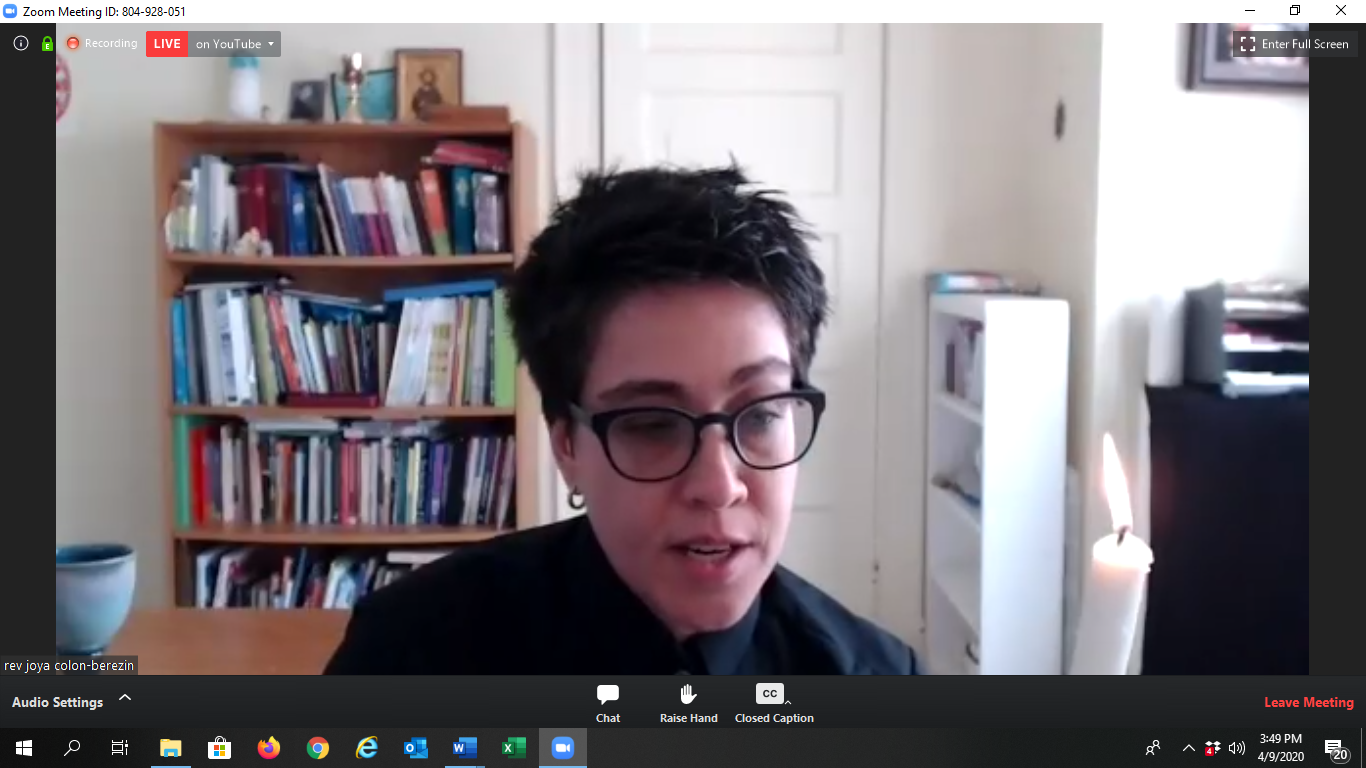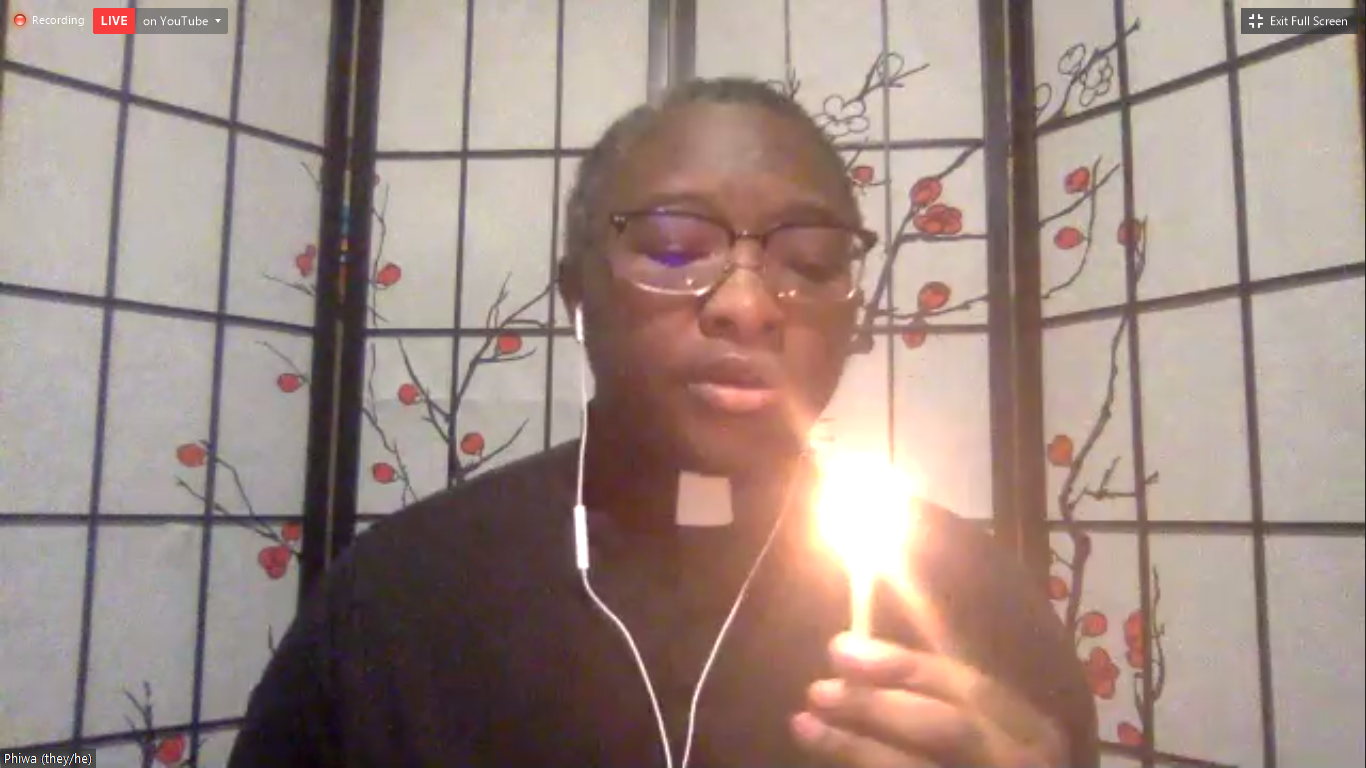 The ministers leading the April 9 service, all members of the UCC 20/30 Clergy Network (its members are in their 20s and 30s), were:
Also leading were Davies, who gave a welcome, and the Rev. Traci Blackmon, Associate General Minister for JLCM, who offered a closing prayer.
With the COVID-19 pandemic nearing its peak in parts of the U.S. – and perhaps not anywhere near it in others – it was, as noted by Davies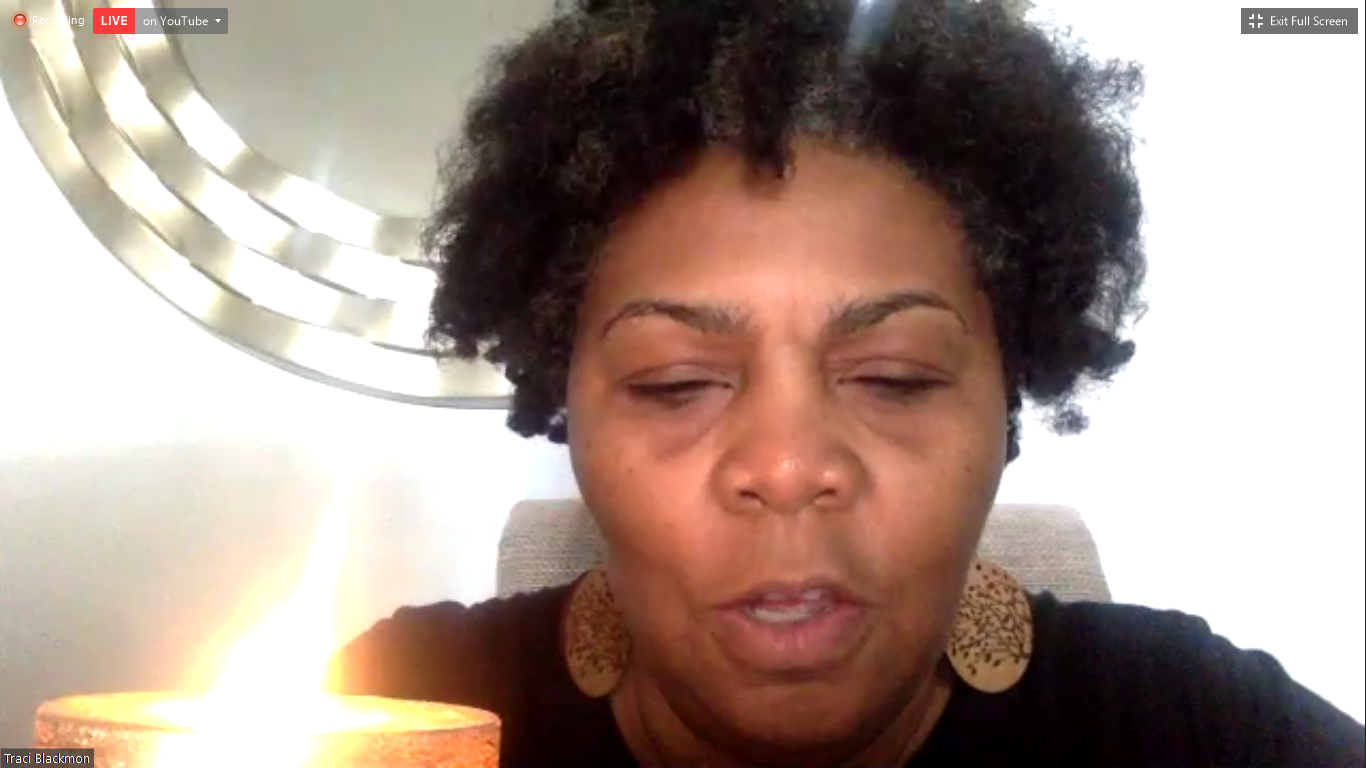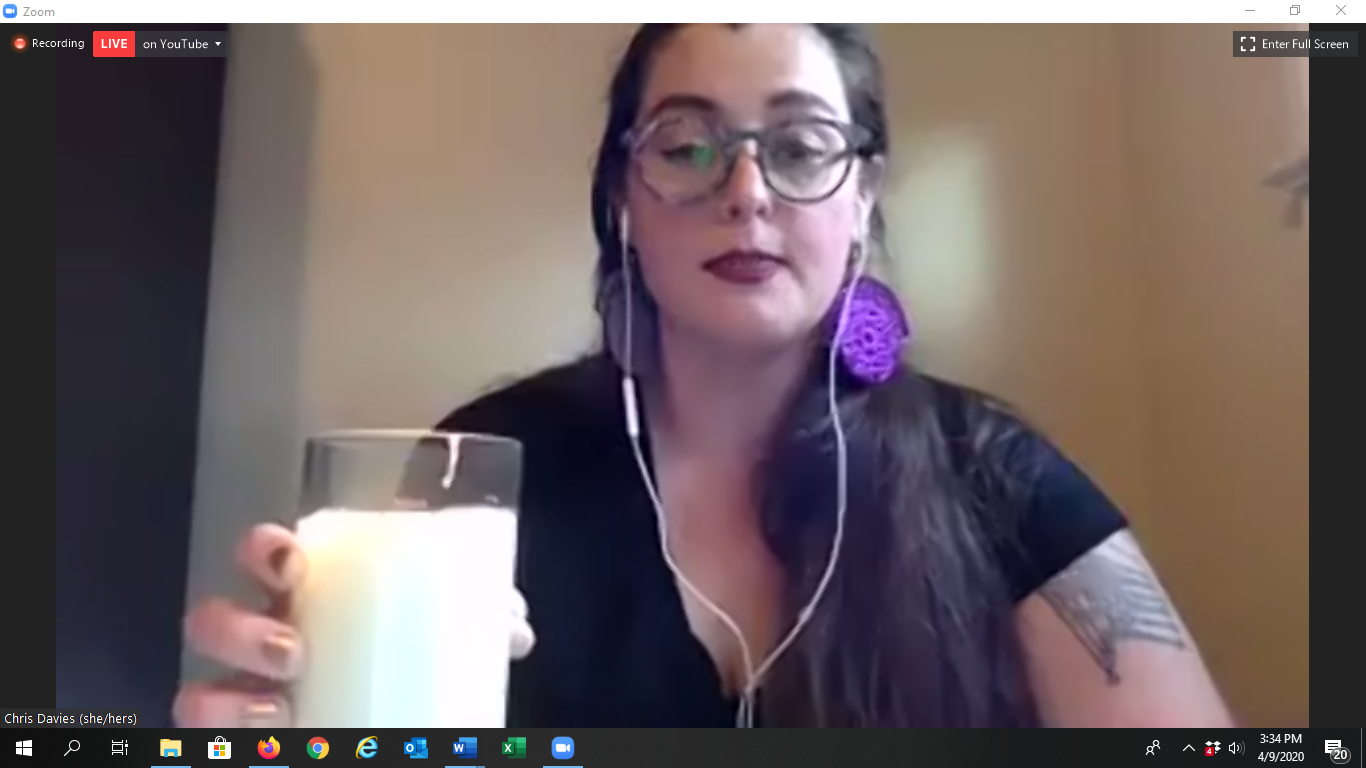 in her introduction, one way for isolated people to gather nonetheless. "We are a denomination that believes that God is still speaking, even at times beyond our capacity to understand," she said. "I implore you to have Communion in ways that are intentional, connective and even digital. The divine is bigger than our rituals, bigger than the rules we set for ourselves, and even bigger than our capacity to hold faith. And in times when we need to be connected more than ever, and when the only way to do so and to have Communion is digitally, then so be it."
The complete service can be viewed on YouTube at this link or by clicking the video icon, below right.
---
Related News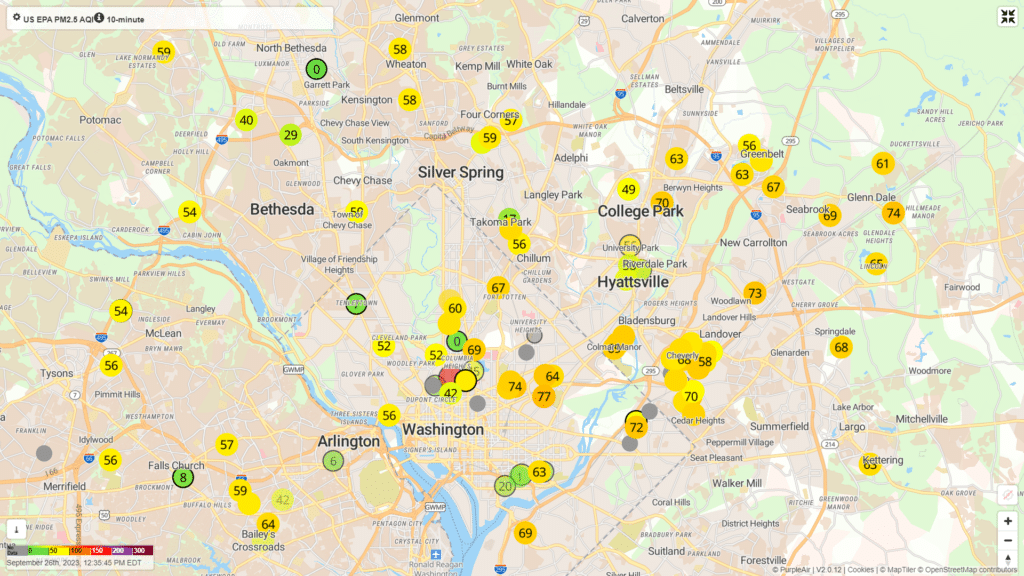 This summer, the United States experienced some of the worst days for wildfire pollution in...
Read More