Six UCC groups 'Go MAD' together at first COREM Convocation in 16 years
"Go MAD – Go make a difference."
That theme — based on the strength of God at your back from Isaiah 41:10 – Do not fear, for I am with you, do not be afraid, for I am your God; I will strengthen you, I will help you, I will uphold you with my victorious right hand — brought the six groups of the United Church of Christ's Council for Racial and Ethnic Ministries together last month for their first convocation many years.
Members of the Council of American Indians Ministry (CAIM), Colectivo de UCC Latinx Ministries, Ministers for Racial, Social, and Economic Justice (MRSEJ), Pacific Islander and Asian American Ministries (PAAM), United Black Christians (UBC) and the United Samoan Ministry of the UCC (USM), gathered in Northern California June 23-26.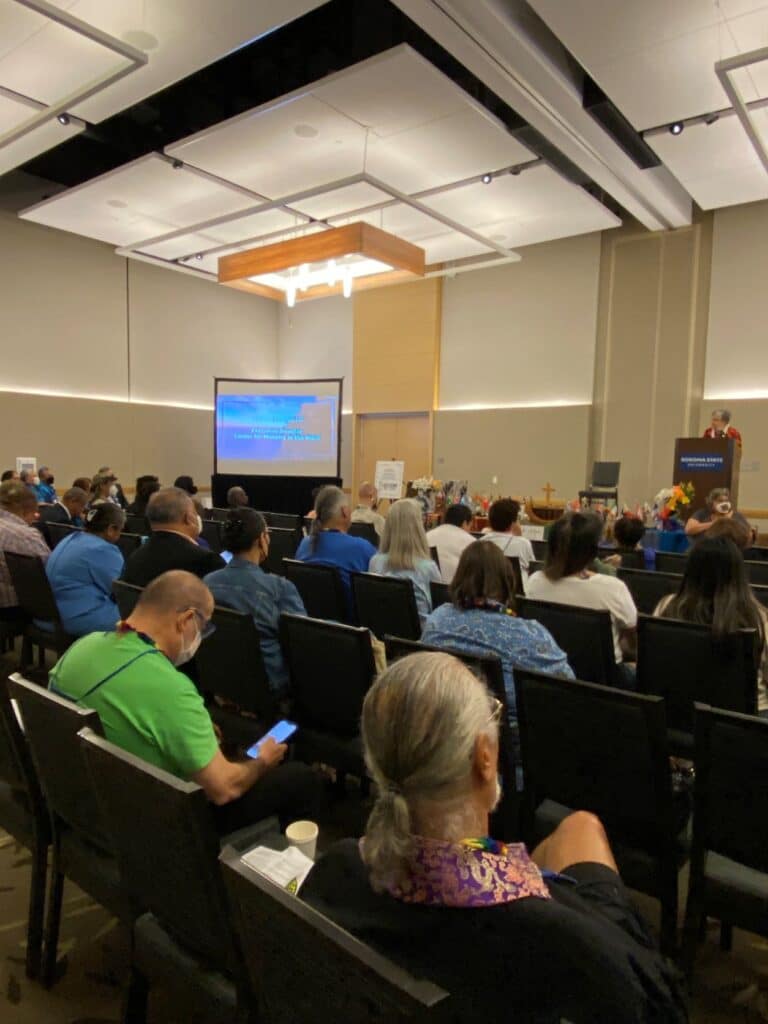 "It was a joy and blessing to witness the inclusiveness of UCC's ethnic ministries come together as one to show that the denomination is truly a multiracial and multicultural denomination," said Dick Hom, moderator of PAAM. "COREM's voice and participation at the UCC table is vital and important and should be cultivated and supported by all."
The convocation, held at Sonoma State University, brought representatives of the historically underrepresented groups together for worship, fellowship and discussion. Some of the subjects touched on in town hall sessions included LGBTQI inclusion, the upcoming revisions to the Manual on Church and the current search for the denomination's next general minister and president.
'Remaining united'
Nearly all of the inaugural executive leadership team of Colectivo attended, said its new moderator, the Rev. Edwin Perez Jr.
"I strongly believe that by remaining united, we remain a prophetic voice in our beloved denomination that has not had a history without sin, as well as beyond it in the country," Perez said. "By our unity we can collaborate, support and assist one another, especially because we need to 'go make a difference' now more than ever with our worsening political conditions indirectly and directly affecting our communities primarily.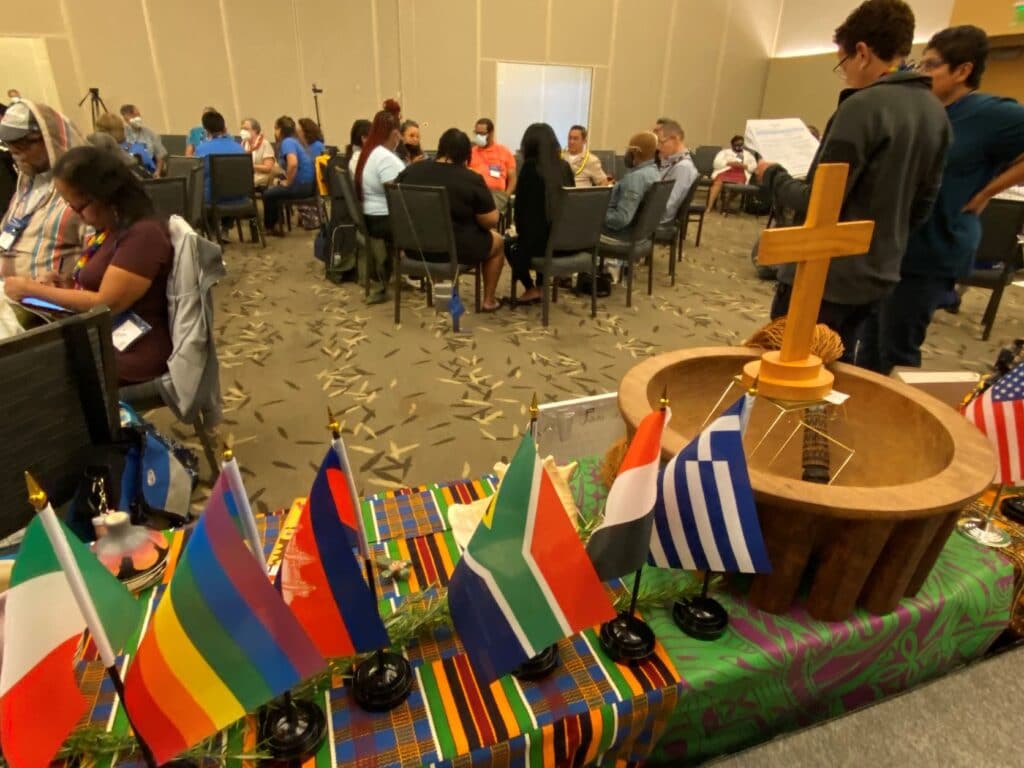 "We were also reminded that BIPOC (Black, Indigenous, people of color) in the UCC still struggle to give continuity to our liberative Gospel work and that — together — the entire denomination still has work to do to achieve justice. We remain hopeful, and this event gave us just that, more hope."
National staff presence
Several members of the UCC national staff participated in collaboration and support.
"It was a true delight to be present for the first gathering of all COREM bodies in 16 years. In that time, new groups have formed and new leaders have emerged," said General Minister and President John Dorhauer. "I was there to bear witness to their collective commitments to love, to justice, and to each other – and it was glorious to behold.
"It was also among the first public gatherings any of us had attended in over two and a half years, making both the worship together and the fellowship time so very rich. I tell everyone I have the best job in the world – and in moments like this one it is not hard to see why I say that."
"This convocation is a good start for COREM and a true sign of collaboration for the future of our church and the six ethnic siblings of the UCC," Hom said. "I may have recovered from the busy weekend, but not from the enthusiasm of the event. It was a great convocation, and one that will be a lasting memory for all those who attended."
'Need each other'
"For me, the most moving portion of this fruitful gathering was the moment I was closing our initial worship service in song, and people locked arms, stretched their arms and hands to each other, or held hands to sing 'I Need You to Survive,'" Perez said. "The Spirit of God was in that place with us, around us, in us and through us.
"It was a prophetic moment and one that remained to be my own sub-theme throughout the entire event, namely, that we cannot make a difference in each other's lives without each other. We truly need each other to make the liberating Gospel palpable."
---
Content on ucc.org is copyrighted by the National Setting of the United Church of Christ and may be only shared according to the guidelines outlined here.
---
Related News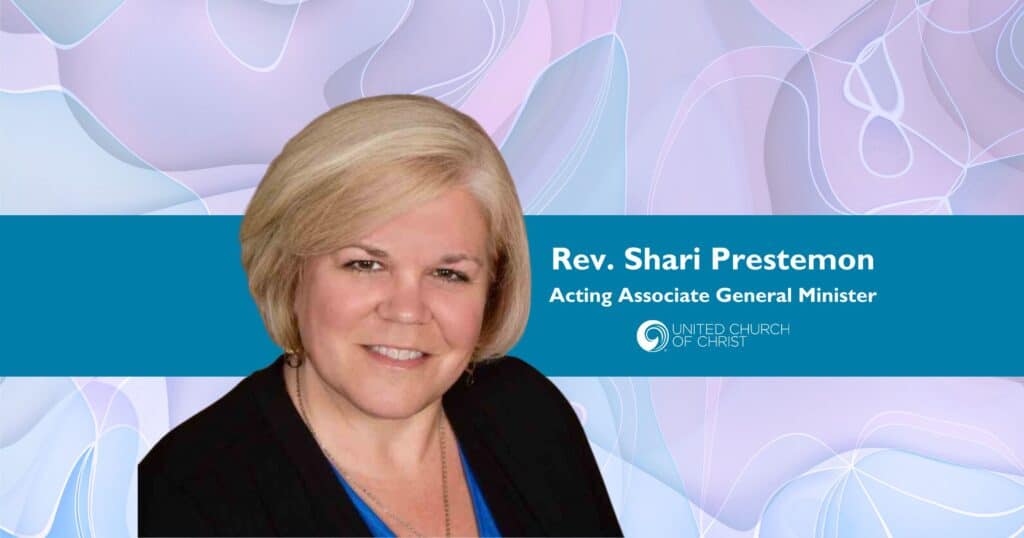 A new United Church of Christ national leader has been called. The UCC Board voted in a...
Read More