One year after Dobbs decision, UCC advocates affirm commitment to reproductive justice
People across the country hit the streets Saturday to mark one year since the Supreme Court decision that overturned the constitutional right to abortion. In the year since, over a dozen states have passed restrictive abortion bans, and more have legislation in the works.
A National Day of Action on June 24, co-sponsored by the United Church of Christ's Washington D.C. office, declared a commitment to fight for abortion protections with messages like "We are still the resistance" and "We won't go back."
"One year ago, the Supreme Court's ruling in Dobbs v. Jackson Women's Health Organization overturned a half century of legal precedent protecting reproductive rights in America," said the Rev. Michael Neuroth, acting director of the D.C. office. "This decision was a major step back on civil rights and opened the door for legislatures in 25 states to severely restrict or ban abortion. At least 14 of these full bans are currently in effect, a reality that impacts tens of millions of people who now are deprived access to full reproductive healthcare and justice in states across our nation."
'God is still speaking … so are we'
UCC leaders marked this day of action by affirming the denomination's historic and ongoing commitment to fighting for abortion access and reproductive justice.
"The United Church of Christ just celebrated 66 years of justice making, and much of that work has focused on reproductive freedom," said the Rev. Sherry Warren, UCC minister for gender justice. "We believed in bodily autonomy before [Roe v. Wade], and we will continue this work now that Roe has fallen. God is still speaking, and so are we." 
A video called "Reproductive Justice: The Struggle Continues" was released for the anniversary. It highlights stories of UCC clergy and members who have engaged this advocacy.
In the video, Sandy Sorensen, longtime advocate and former director of the D.C. office, describes how UCC resolutions and statements "reflect the definition of the term reproductive justice formed by Black women who were engaged in the movement for reproductive health care for decades, with the goal of centering and defending women of color and other marginalized people."
She adds that "our resolutions also reflect the theological belief that God has created each of us with moral agency and inherent worth and dignity. And that must include having autonomy over one's own body."
'Lament into action'
A virtual timeline of the UCC fight for reproductive justice is newly available. It traces back to 1962 and the role that the Rev. Joan Bates Forsberg, a UCC pastor, played in advocating for contraceptive and abortion access at that time. The timeline also highlights notable events all the way through January 2023, when four UCC clergy, including Associate General Minister the Rev. Traci Blackmon, took part in filing a lawsuit against the Missouri abortion ban.
"As the United Church of Christ, we have long affirmed the God-given right of bodily autonomy," said Neuroth. "Our pastors have walked alongside those making difficult decisions over pregnancy for decades, and our General Synod has spoken unequivocally in support of the full range of reproductive rights and reproductive justice, including the right to decide whether or not to complete or terminate a pregnancy. While we continue to lament the court's [Dobbs] decision, we must move this lament into action, and press Congress to restore the rights that have now been stripped away."
The D.C. office issued an action alert encouraging people to get involved and urge Congress to pass federal legislation that safeguards access to abortion and reproductive healthcare. It calls for legislation like the Women's Health Protection Act, which was passed in the previous Congress, to be reintroduced into this one.
'Keep marching, advocating and voting'
The work for abortion rights will be very visible at this week's General Synod, which begins June 30 in Indianapolis. One proposed resolution to be voted on by delegates calls the church to affirm abortion as healthcare in the wake of the Dobbs decision.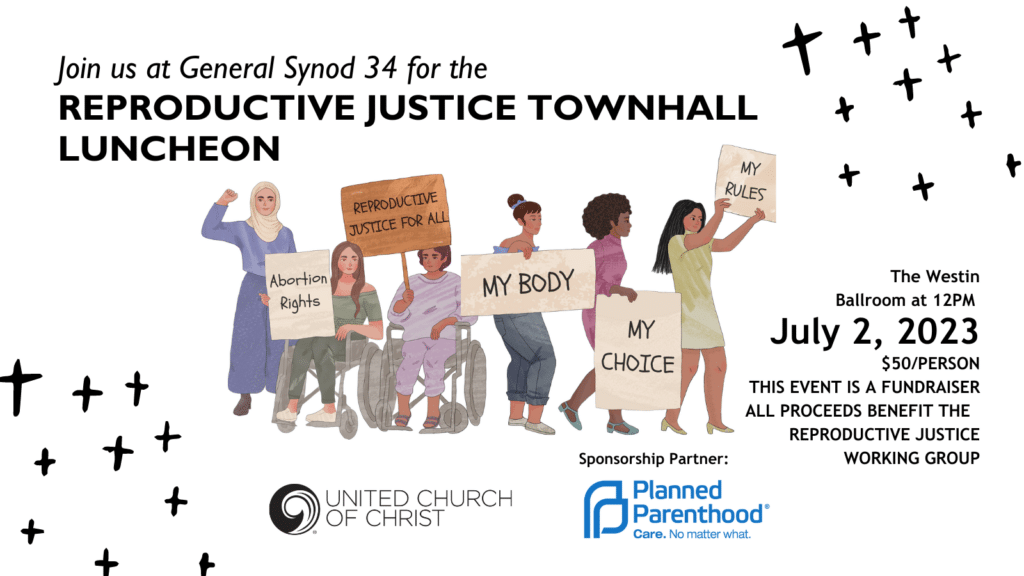 Advocates representing the wider church will participate in a prayer walk to the Indiana Statehouse on Saturday, July 1 to demonstrate love and solidarity for those marginalized by harmful legislation that restricts both reproductive healthcare access and the rights of trans people.
Meanwhile, a Reproductive Justice Town Hall Luncheon on Sunday, July 2 will bring together activists from the UCC and abortion rights organizations to discuss what faithful engagement means in a post-Roe world.
As the Dobbs anniversary passes, UCC leaders affirm that the fight for reproductive justice will remain strong. "Let us keep marching, advocating, and voting — to ensure that these rights are restored," Neuroth said.
---
Content on ucc.org is copyrighted by the National Setting of the United Church of Christ and may be only shared according to the guidelines outlined here.
---
Related News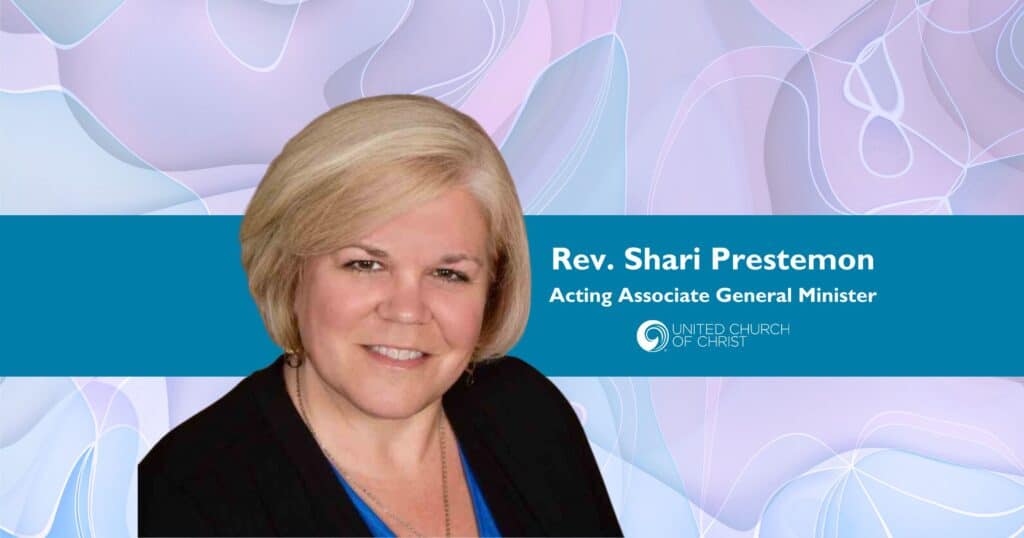 A new United Church of Christ national leader has been called. The UCC Board voted in a...
Read More