During the Observance of Women's History Month, Many Women Worldwide Hunger for Gender Equality.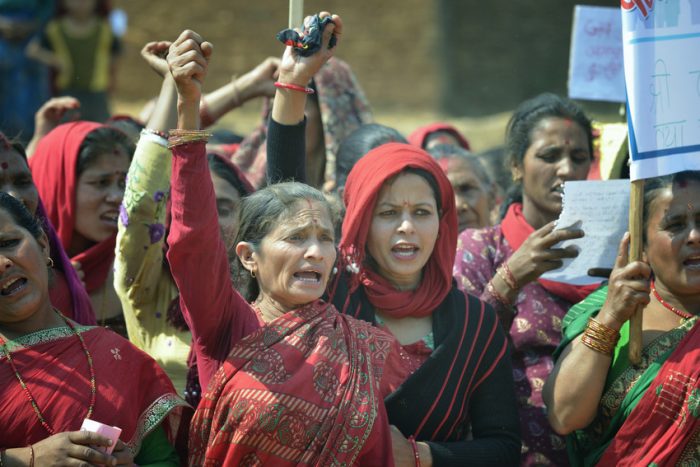 (Photo Credit: Paul Jeffrey)
March marks the observance of Women's History Month including a day set aside for International Women. What a great time for the 62nd session of the Commission on the Status of Women (CSW62) to focus on gender equality. The session is taking place in New York City, at the United Nations Headquarters (UN), March 12-23.
The 2018 priority theme is, "Challenges and opportunities in achieving gender equality and the empowerment of rural women and girls". One challenge is that not enough people are involved in the goal.  Making progress towards gender equality will require the mobilization of all people, at all levels.
An ACT Alliance (ACT) delegation, attending the session is prepared to engage with civil society organizations and UN member states to continue to make progress towards gender equality. ACT brings the unified, constructive and progressive voice of its wide-reaching Alliance to CSW to ensure that faith-based narratives and perspectives contribute to the process of achieving gender equality.
"Our members are rooted in the communities that they serve. They see first-hand how women have been victims of many layers of marginalization based on their race, age, religion, sexual orientation, health, socioeconomic status etc.," says Emilie Weiderud, Co-chair of the ACT Alliance Gender Equality and Justice Community of Practice.
ACT and other faith based organizations have an important role to play in challenging the existing power structures and barriers that perpetuate gender inequality in its various forms.
ACT is committed to respecting, protecting and empowering the dignity, uniqueness, intrinsic worth and the human rights of every person. In doing so, ACT Alliance continues to address the structural drivers of gender inequality in legal contexts, and in socio-cultural norms and practices.
Over the two weeks of CSW, ACT Alliance intends to raise awareness on issues of gender inequality and injustice, ending harmful practices, enhancing access to education, combating climate change, tackling land-rights and land-grabbing issues, and improving access to health in rural and indigenous communities.
ACT Alliance will host a side event with the Permanent Mission of Denmark to the United Nations and UNFPA during CSW. The side event aims to strengthen the visibility of faith voices in support for gender equality at CSW62.
ACT Alliance is supported by One Great Hour of Sharing for both its disaster and development initiatives internationally. Story written by ACT Alliance.
---
Related News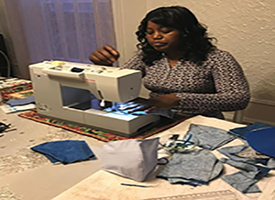 "It's so good making masks because it helps the community," said Sandra, a Congolese refugee...
Read More