Nominations for Antoinette Brown Awards extended to Feb. 14
Want to help shine a light on those empowering women in ministry?
The United Church of Christ is accepting nominations for Trailblazer and Catalyst awards, presented at General Synod by the Antoinette Brown Society.
These awards were created to honor the legacy of the Rev. Antoinette Brown, the first woman ordained in the United States. Through the awards, the society recognizes clergywomen and organizations that promote the ministry of ordained women.
The deadline for nominations — originally set for Jan. 31 — has been extended to Feb. 14.
To be eligible for the Trailblazer award, candidates must be ordained UCC clergywomen who "honor Antoinette Brown's vision of women's calling to leadership in church and society." The Catalyst award, meanwhile, is intended for organizations — including congregations and other nonprofits — that uplift these women.
Intersectional focus
Award organizers are particularly looking for nominations of clergywomen who identify as Black, Indigenous and people of color (BIPOC). This focus was highlighted during the society's biennial gathering.
"Last year, we shifted the focus of the Antoinette Brown Society to center the intersection of race and gender and ministry, recognizing that we have work to do in the UCC toward justice and equity for our BIPOC clergywomen," said the Rev. Tara Barber, an Antoinette Brown Society member who is leading the nomination efforts. "Our fall event was a powerful gathering where we decentered white experience and listened well to what our clergywomen colleagues had to say about their ministries in the context of the overlapping prejudices that still exist. We created small groups for further work and collected shared offerings for the Colectivo, African American Women in Ministry, and to further the anti-racism work of the Antoinette Brown Society."
To nominate a candidate for either a Trailblazer or Catalyst award, use the online form here. A paper copy of the form can be found here. In addition to the nomination form, each nomination must include at least three letters of support, which can be emailed to Barber at barbert@ucc.org.
---
Content on ucc.org is copyrighted by the National Setting of the United Church of Christ and may be only shared according to the guidelines outlined here.
---
Related News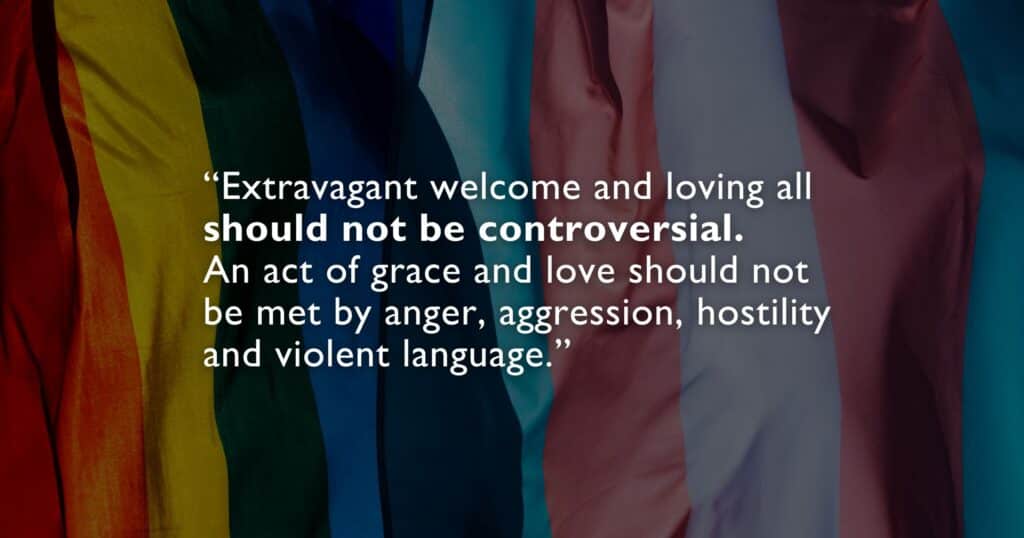 The United Church of Christ National Officers and the Conference Minister of the South Central...
Read More